The Honda Endurance Racing team has had its best Qualifying in years at the Motorsport Arena Oschersleben for the fourth round of the 2018/2019 FIM Endurance World Championship. Randy de Puniet, Sébastien Gimbert and Yonny Hernandez just missed out on pole position by 0.064 seconds, and will start tomorrow's 8 Hours of Oschersleben in second place aboard the Honda CBR1000RR Fireblade SP2.Most of the teams opted for a new set of tyres for this morning's qualifying session and so did the Honda crew. Working on optimising the set-up of the Fireblade, the team made some big changes for de Puniet's first session, but with the changes not affective the team reverted back to the original set-up.

Proving to be the right decision, Hernandez topped the times in his session in P1 with a best time of 1:26.180, making him the fastest rider of the day and second quickest in both sessions. Unfortunately no new tyre was left for Gimbert, who was still quick giving the team confidence for tomorrow's eight-hour race.

The race is scheduled to start tomorrow (9 June), at 13:00 Local Time (BST +1) with the chequered flag to be waved at 21:00 after eight hours on-track.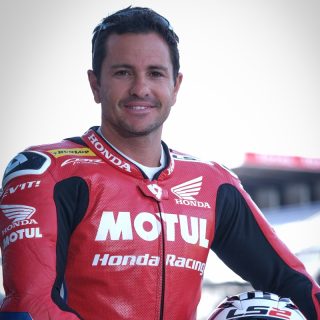 Randy de Puniet 111
It was not a bad day. In Q2 we decided to change the set up of the bike, but unfortunately went in the wrong direction and still I did my lap time like this. But we needed to give that a try. Yonny after that came back with the bike of yesterday and did a really good lap time. Unfortunately he rode too much on the track and Séb had to start with the used tyres and he was not able to improve. We are in second position and this is not bad, the bike is also good for tomorrow. All the riders did a great job, were very consistent with good lap times, so we are confident. It will be a tough race, because we will have many lap per stints, but I think we are quite ready.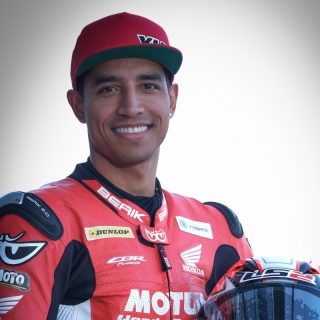 Yonny Hernandez 111
I am really, really happy because we are now on the record lap times of last year and this is really important for me, because it's my time on this track. I just try to do a good job. I tried to stay focused on my lap and all the week we try to do a good job. My team has worked out a good set up of the Fireblade, especially for race pace. Yesterday I was not so fast because I focused just to ride on the old tyres, so I did my lap time with the old tyres and just tried to make a good race pace and I think for tomorrow we have the confidence and we have a good pace to try to fight again for the top.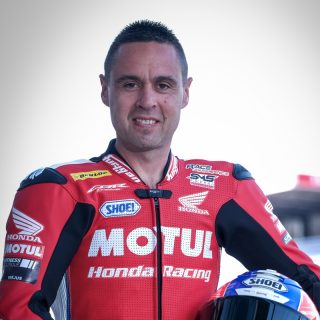 Sébastien Gimbert 111
Today has been frustrating because we have a tyre sticker limitation and I honestly did not have a chance to improve after Yonny and Randy had used this one in their sessions already. I pushed, but I knew the lap time was not going to come, so I prefer to stop early and not to risk a crash. The Fireblade is good, just now it is necessary to work for the race. Our position after qualifying is really good and we can look confident to the race. Yesterday my lap time was good, so today I am not happy because I could not show my potential on our Fireblade. But this will be another story in the race!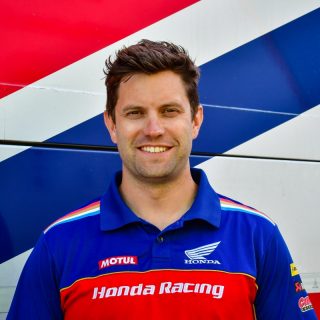 Jonny Twelvetrees
Team Manager
I think, it has been our best qualifying for many years, so from that side it is good. We made a few little mistakes, that could have bought us a bit more time. I think, we are willing to accept that, as there were things that we were testing, just to be sure before the race. So some things didn't work and then also when we start with the qualifying yesterday, Randy crashed on some oil down on the track and with a lot of other riders. I think we damaged one tyre there because it cooled down and then we had to re-heat it again and it messed up our tyre strategy for the Qualifying as well. I think there was a bit more time that we could have had but we got to be happy with the best qualifying of years and that proves we have got the pace.
 8 Hours of Oschersleben
Motorsport Arena Oschersleben, Germany
 Saturday 8 Jun 2019, 11:18 UTC
| # | TEAM | CONSTRUCTOR | TIME/GAP |
| --- | --- | --- | --- |
| 1 | TEAM SRC KAWASAKI FRANCE | KAWASAKI | 1:26.548 |
| 2 | HONDA ENDURANCE RACING | HONDA | +0.064 |
| 3 | SUZUKI ENDURANCE RACING TEAM | SUZUKI | +0.218 |
| 4 | WEPOL RACING | YAMAHA | +0.298 |
| 5 | YART | YAMAHA | +0.354 |
| 6 | F.C.C. TSR HONDA FRANCE | HONDA | +0.461 |
| 7 | ERC-BMW MOTORRAD ENDURANCE | BMW | +0.488 |
| 8 | VRD IGOL PIERRET EXPERIENCES | YAMAHA | +0.560 |
| 9 | WOJCIK RACING TEAM | YAMAHA | +1.146 |
| 10 | GERT56 BY GS YUASA | BMW | +1.170 |
| 11 | TEAM 33 COYOTE LOUIT MOTO | KAWASAKI | +1.528 |
| 12 | 3ART – MOTO TEAM 95 | YAMAHA | +1.592 |
| 13 | NO LIMITS MOTOR TEAM | SUZUKI | +1.663 |
| 14 | FANY GASTRO BMW MOTORRAD BY MERCURY RACING | BMW | +1.773 |
| 15 | BOLLIGER TEAM SWITZERLAND #8 | KAWASAKI | +1.778 |
| 16 | JUNIOR TEAM LMS SUZUKI | SUZUKI | +1.808 |
| 17 | MOTO AIN | YAMAHA | +1.908 |
| 18 | WOJCIK RACING TEAM 2 | YAMAHA | +2.128 |
| 19 | MACO RACING | YAMAHA | +2.253 |
| 20 | WEBIKE TATI TEAM TRICKSTAR | KAWASAKI | +2.314 |