Randy de Puniet, Sébastien Gimbert and Yonny Hernandez brought home their Honda CBR1000RR Fireblade SP2 in eighth position at the 8 Hours of Slovakia Ring. The third round of the 2018/2019 FIM Endurance World Championship was held in more than tricky weather conditions, making the push for victory on a knife-edge. But even after bad luck struck, the Honda Endurance Racing team never gave up and made it to the finish line, earning further points for the World Championship standings.The 2019 edition of the 8 Hours of Slovakia Ring was a fairly wet and tricky affair for Honda Endurance Racing. It had started with wet conditions in Qualifying on Thursday, so riders and teams welcomed the sun for today's race. But in the last three hours of the race rain fell on and off, making it a gamble for teams' on what tyre choice would be suitable to go the distance.

Honda Endurance Racing's trio proved to be the fastest of the Endurance Championship teams on track, but pushing for victory always means to be close to the limit. The trio was constantly fighting with eventual winners YART, however first to fall to the conditions was de Puniet who ran out of track and into the gravel. With no damage to the Fireblade he was able to finish his stint, with team dropping to second – 30 seconds behind the leaders.

When the conditions got tricky, it was Hernandez who made the headlines. Opting for the correct tyre choice he first lost out on the opponents of YART, but he made it all up at the end of his stint.

Towards the end of the race, de Puniet went out on a full slick set-up, but once again fell victim to the conditions. Losing rear grip the Fireblade flipped through the gravel, and de Puniet set about getting the bike back to the garage as quickly as possible. Quick work from the super-slick Honda team saw the Fireblade repaired and it was over to Gimbert to finish the race. In the end the squad finished eighth, gaining another 15 points towards the World Championship.

With three of five rounds of the 2018/2019 FIM Endurance World Championship complete, Honda Endurance Racing holds sixth position overall, having earned 75 points.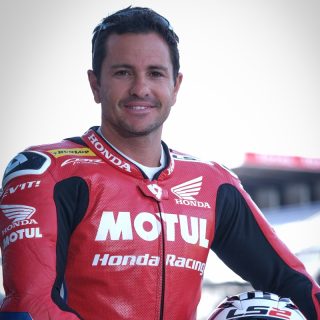 Randy de Puniet 111
For sure we are disappointed today because it is not the result we were hoping for. We were battling for the lead for almost the whole race and even in tricky conditions we were the fastest team on track. When I was out on slick tyres, it got wet and Yonny took over with soft rain tyres and we lost the first position. But he fought brilliantly to regain the first place and gave the bike back to me in the leading position. I went out again and we had put slick front and rear, but unfortunately I hit a wet patch and crashed. I am so sorry because we have a very good potential, we pushed a lot during all the race. My team and my teammates did a great job but I crashed and I am sorry for them. But this is racing – if you don't push, you are not fighting for the victory. We now have one month to recover and to be ready for Germany and try to win there again.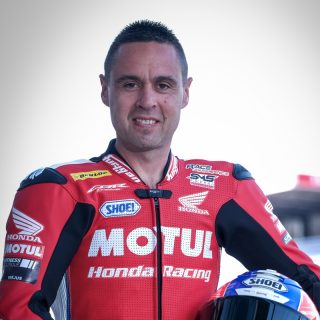 Sébastien Gimbert 111
This is racing, for sure. Of course we are disappointed. It was a big fight with YART but honestly if you want to win it is just necessary to push – they pushed for the win, and we pushed for the win and I gave my everything out there – as did Yonny and Randy. The corner that Randy crashed has very low grip even in the dry and for me I had some moments there as well, even after using wet tyres. With one hour to go, we were in first position, but after eight hours we finished eighth. We got some points and that is okay, especially as we proved we are amongst the fastest in this sport again. It is not long to go until Oschersleben, so we take the positives: we have earned some points and Randy has no injury, which is the main important thing.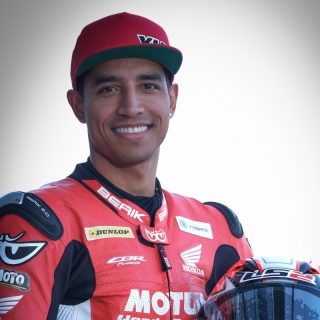 Yonny Hernandez 111
I am happy because all week was good for me. I think I have done a good job here and I think our team has done a really good job. We all work together perfectly and that's important. What happened today is simply racing. We lost the win due to a crash, but I think Randy has done a great job in those tricky conditions out there – as it is always very difficult to ride with slicks in the wet. I think we have to take the positives – we were leading the race once again, had a good qualifying and we had a good week in general. I myself find my way better and better in this category. I hope in Germany we can fight for the victory again – and then hopefully until the end.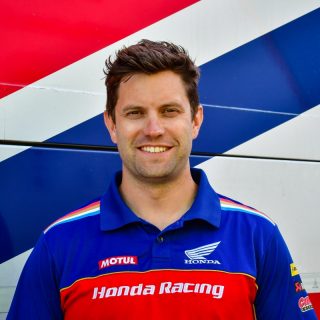 Jonny Twelvetrees
Team Manager
It's been a tricky race with the conditions, the last two and a half hours we started to get the rain but it wasn't real rain – it was just on and off and you could not tell if it was going to stay or not, in order to make the call to whether be brave and stay on slicks or not. We were on light wets for a while and then went back to slicks. We were looking on everyone out there, trying to call it right and to also sync that with our fuel strategy. We made our call, it looked to be the right one and it perhaps could have been a bit to aggressive, I am not sure. Randy crashed just after going out and yeah, that put us back. Maybe it was a wrong decision on our side but we were fighting for the win and this is what we had set out from the start of the week – that was what we were aiming for. Anyway, we got the bike back and the mechanics did an amazing job just getting it back – it was damaged and they got it together to send it straight back out again and we only lost 11 minutes, which is great considering the amount of work they had to do. We got some points but the main target now is to focus on Oschersleben. We have proven to everyone how fast we can go and for sure we can win Oschersleben, that's what we are working on now.
 8 Hours of Slovakia Ring
Slovakia Ring, Slovakia
 Saturday 11 May 2019, 19:50 UTC
| # | TEAM | CONSTRUCTOR | LAPS |
| --- | --- | --- | --- |
| 1 | YART | YAMAHA | 218 |
| 2 | SUZUKI ENDURANCE RACING TEAM | SUZUKI | + 1 LAP |
| 3 | F.C.C. TSR HONDA | HONDA | +1 LAP |
| 4 | WEPOL RACING | YAMAHA | +3 |
| 5 | VRD IGOL PIERRET EXPERIENCES | YAMAHA | +3 |
| 6 | JUNIOR TEAM LMS SUZUKI | SUZUKI | +5 |
| 7 | BMRT 3D ENDURANCE | KAWASAKI | +5 |
| 8 | HONDA ENDURANCE RACING | HONDA | +6 |
| 9 | TEAM 33 COYOTE LOUIT MOTO | KAWASAKI | +6 |
| 10 | MOTO AIN | YAMAHA | +6 |
| 11 | GERT 56 HMT BY RE SPEEDBIKES | BMW | +7 |
| 12 | NO LIMITS MOTOR TEAM | SUZUKI | +7 |
| 13 | WOJCIK RACING TEAM 2 | YAMAHA | +8 |
| 14 | MACO RACING | YAMAHA | +10 |
| 15 | 3ART – MOTO TEAM 95 | YAMAHA | +12 |
| 16 | TEAM LRP POLAND | BMW | +12 |
| 17 | WÓJCIK RACING TEAM | YAMAHA | +12 |
| 18 | WEBIKE TATI TEAM TRICKSTAR | KAWASAKI | +14 |
| 19 | BOLLIGER TEAM SWITZERLAND #8 | KAWASAKI | +14 |
| 20 | GSM WRS RACING TEAM | SUZUKI | +16 |