The Honda Endurance Racing team with Randy de Puniet, Sébastien Gimbert and Yonny Hernandez will start the 24 hours of Le Mans – second round of the 2018/2019 FIM Endurance World Championship – from sixth on the grid aboard the Honda CBR1000RR Fireblade SP2.It has been a good start to the Le Mans weekend for the #111 squad, after taking the provisional pole position in yesterday's first qualifying session, and also during night practice the trio fought at the sharp end of the grid.

After a rain shower prior to the test on Tuesday, weather conditions constantly improved through until the second qualifying session today.

Honda Endurance Racing had opted for new Dunlop tyres in yesterday's session, meaning de Puniet, Gimbert and Hernandez had to use what was left in them due to the regulatory tyre limitation in endurance racing. However the trio still improved their personal best time to make an average of 1:'37.180, earning them sixth spot on the grid.

The 24 Heures Motos takes place tomorrow (Saturday 20 April) with the race starting at 1500hrs local time (BST+1) and concludes on Sunday (21 April) at 1500hrs local time (BST+1).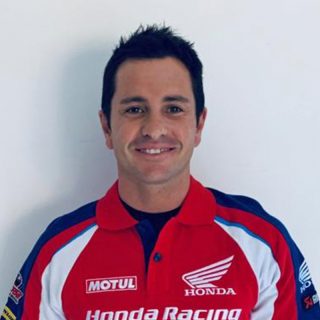 Randy de Puniet 111
The feeling is quite good. We fixed the little issue we had with the front brakes yesterday and all is much better now. We had a good practice but we had no new tyre left. Finally it was a mistake to use them yesterday because the track was in a much better condition today. But even with used tyres everyone improved his lap time so this is a good sign. We have a good race pace so that's why I am confident we can fight for the top positions tomorrow.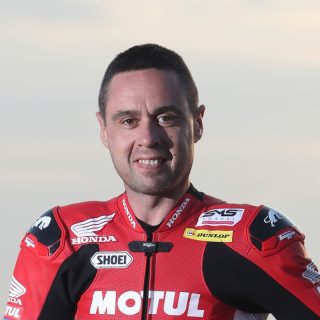 Sébastien Gimbert 111
Thursday's session was good, today was not so good: today we could not make the best lap. I lost the transponder on the bike and my lap time did not count, so I can only rely on my time from yesterday. But it is okay, it is not the race and just the qualification. The Fireblade is good and all our issues we had yesterday are solved. My team and our staff is working brilliant and my teammates are fast, so we can attack tomorrow. I want the win!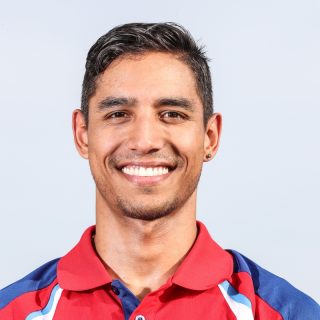 Yonny Hernandez 111
I feel good and I think we have now enough information for the race and we have a good pace. We just did a little mistake in tyres as today the track was much faster and better than yesterday but we had used all of our stickers. Anyway, it is still positive because all three of us today improved even on used tyres and this is a good sign. I think we have a good pace for the race and we can fight for to stay on the top at the end.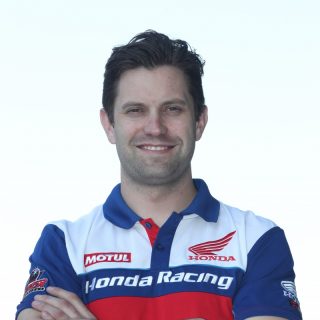 Jonny Twelvetrees
Team Manager
It has gone okay. Sixth is just outside the points which is disappointing, we messed up on the strategy as we used all the tyre stickers yesterday. This morning was much better conditions and we actually improved then, even with really used race tyres. That's disappointing from the qualifying point of view. We used today as a test session and found out some good things as we were out on race rubber and showed a really good race pace. Taking the positives from it all – we have some more checks in warm up tomorrow and then we are ready to go racing!
24 Heures Motos
Circuit des 24 Heures, France
Friday 19 Apr 2019, 10:32 UTC
| # | TEAM | CONSTRUCTOR | TIME/GAP |
| --- | --- | --- | --- |
| 1 | ERC-BMW MOTORRAD ENDURANCE | BMW | 1'36.597 |
| 2 | YART | YAMAHA | +0.028 |
| 3 | VRD IGOL PIERRET EXPERIENCES | YAMAHA | +0.111 |
| 4 | TEAM SRC KAWASAKI FRANCE | KAWASAKI | +0.303 |
| 5 | SUZUKI ENDURANCE RACING TEAM | SUZUKI | +0.440 |
| 6 | HONDA ENDURANCE RACING | HONDA | +0.583 |
| 7 | F.C.C. TSR HONDA FRANCE | HONDA | +0.900 |
| 8 | WEPOL RACING | YAMAHA | +0.998 |
| 9 | BOLLIGER TEAM SWITZERLAND #8 | KAWASAKI | +1.220 |
| 10 | GERT56 BY GS YUASA | BMW | +1.281 |
| 11 | TEAM 33 COYOTE LOUIT MOTO | KAWASAKI | +1.626 |
| 12 | MOTORS EVENTS | SUZUKI | +1.639 |
| 13 | SC-PROJECT PATON REPARTO CORSE | HONDA | +1.791 |
| 14 | JUNIOR TEAM LMS SUZUKI | SUZUKI | +1.931 |
| 15 | 3ART – MOTO TEAM 95 | YAMAHA | +2.173 |
| 16 | NO LIMITS MOTOR TEAM | SUZUKI | +2.174 |
| 17 | RAC 41 | HONDA | +2.178 |
| 18 | WEBIKE TATI TEAM TRICKSTAR | KAWASAKI | +2.369 |
| 19 | WOJCIK RACING TEAM | YAMAHA | +2.407 |
| 20 | MOTO AIN | YAMAHA | +2.509 |