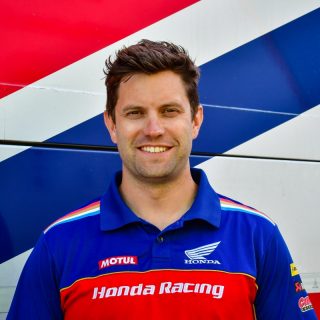 The Honda Endurance Racing team has arrived in Japan ready for the final round of the 2018/2019 FIM Endurance World Championship – the 42ndedition of the Suzuka 8 Hours. Honda's endurance specialists Sébastien Gimbert, Randy de Puniet and Yonny Hernandez are aiming to finish the race on a high and are targeting the spot of the best European team, aboard the CBR1000RR Fireblade SP2.The final race of the season is also considered as the hardest, even when compared to that of the two 24-hour races earlier in the season. The Suzuka 8 Hours offers gruelling conditions, where temperatures often rise to over 30 degrees, which combined with high humidity makes the race a challenge for both man and machine.

The Honda Endurance Racing team are currently sitting sixth in the overall championship standings and their targets for the race are clear; finish the race as the best European endurance team, finish within the top-six and also take over the fifth place ranking in the World Championship.

The team has a good Suzuka pedigree behind them – Honda has won the event 27 times – de Puniet has been on the Suzuka podium twice and Gimbert has been a Suzuka regular throughout his endurance career. The race in 2018 was a first for Hernandez, but he impressed during his debut appearance and helped the team finish within the top-10 in ninth place.

The 42ndEdition of the Suzuka 8 Hours gets underway at 11.30 local time (BST +8 hours) on Sunday 28 July.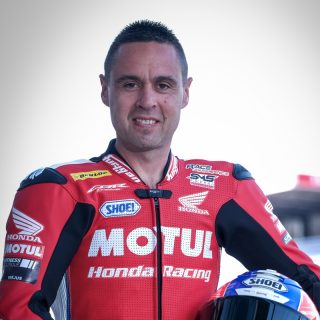 Sébastien Gimbert 111
I am very happy to again go to Suzuka this year, one more time for me as a rider. It is a fantastic race with very fast competition both with the riders and bikes, who only compete in this one race. It is the most important race of whole Japan. I can not wait to reunite with my teammates and Fireblade on-track this week and get going. We cannot be World Champion this time around anymore, so we just have to do the best we can to finish this season on a high note. I am ready and I will do my best again.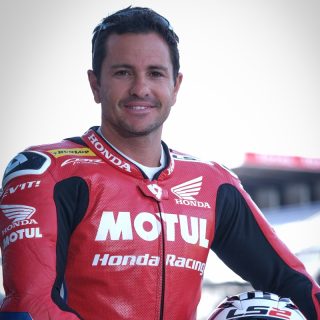 Randy de Puniet 111
I am really happy and excited to go to Suzuka because it is the most difficult Endurance race in the world, even though it is 'only' eight hours. The riders and bikes there are very good. I finished two times on the podium but this year it will be a different situation for me as this year we will be fighting for different positions. We really want to be the first European team and closer to the factory teams, so we will see what we can do. But I am confident that we can finish the year on a high note. This season we had some really good races and some not so good ones, so we want to finish with a strong race. It is also the track of Honda, so it is very important for Honda and for us too. I will give my best to be on the top level to ride in Suzuka, for me it is one of the best tracks in the world.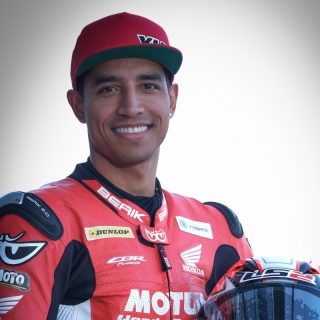 Yonny Hernandez 111
I am happy to go again to Suzuka, this will be my second visit to this very special track, which is very technical and difficult. It is a very important race and our aim will be to be amongst the best Honda teams. This race has a very high level with all the official teams and high profile riders. I think we can do good things there. We need to focus on our job and try to get the best out of the material we have and do a good race. I am happy to go there and I think we will have a strong team with Randy and Sébastien. We will all give our maximum and push so I think we can do a good job.
Jonny Twelvetrees
Team Manager
Everyone on the team is raring and ready to go for the Suzuka 8 Hours; it's the most competitive race of the season in EWC due to all the Japanese factory and local Japanese teams with a lot of really good bikes and a lot of fast riders. Our objective as a team will be to be the best European team and the top EWC contender. That's what we are going out there and that's what we want to do. The Suzuka 8 Hours is a very special race, particularly to Honda and you feel that as soon as you get there with all the fans. Overall it is a very good circuit, which normally provides some very good racing. And as the week builds up, you are feeling that more and more. Everyone is buzzing for the race already.