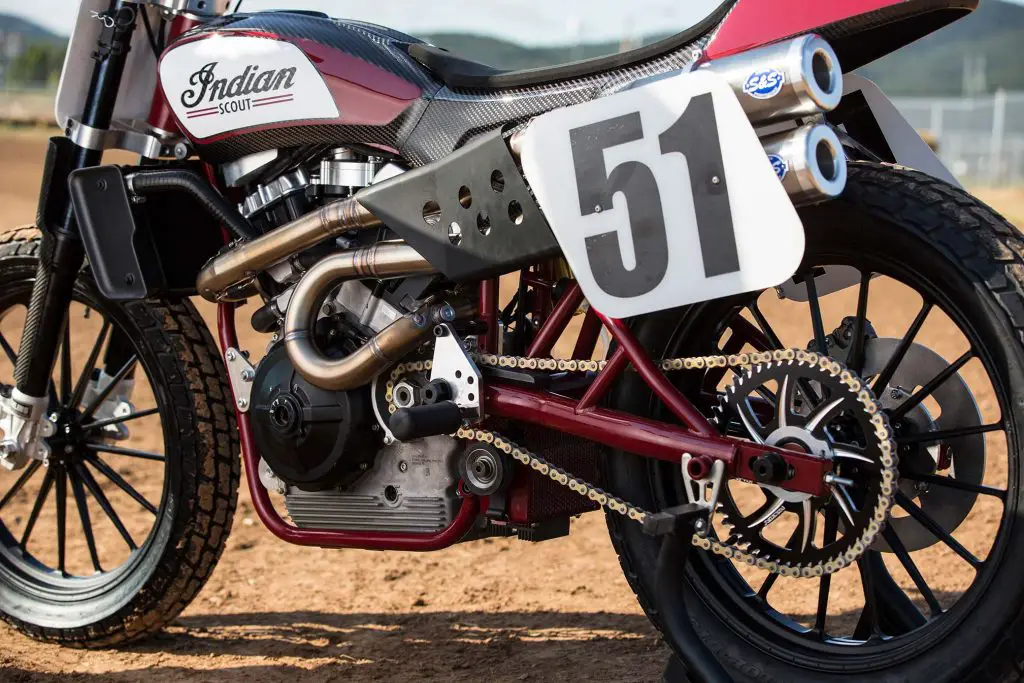 PERRIS, CA. (MAY 11, 2019) – Indian Motorcycle Racing, presented by Progressive Motorcycle Insurance, and its championship-winning FTR750 earned its fourth win of the 2019 season at the So-Cal Half-Mile in Perris, Calif. Indian Privateer Brandon Robinson (Kennedy Racing/Armbruster Racing Indian FTR750) secured his second win of the season, while Wrecking Crew Rider and current points leader Briar Bauman continued his 2019 perfect podium streak with a second-place finish.
The 2019 So-Cal Half-Mile will best be remembered for a red flag restart that occurred eight laps into the Twins Main. Starting from the front, Robinson was able to maintain his lead and bring home the win. Bauman, who started deep within the lineup, strategically took an inside line and passed a pack of riders to slide into second as he exited turn one.
"Briar took full advantage of the restart, as he was able to escape a log-jam of riders and slide into second by taking that inside line," said Gary Gray, Vice President – Racing, Technology & Service for Indian Motorcycle.  "It was a great night of racing with outstanding competition, and we're extremely proud of all the hard work and effort from the Indian privateers and our factory race team."
Fellow Wrecking Crew Riders, Jared Mees and Bronson Bauman, finished in fifth and sixth place, respectively. Mees, the defending AFT champion, showcased determination as he bounced back in the Main to finish fifth after starting in position 15. Bronson Bauman was fast all night, though, he experienced adversity from the restart and had to battle his way to sixth place.
Robinson's victory keeps him placed second in the season standings with 89 points behind Briar Bauman's dominating 102 points. Mees maintains third with 78 points, while Bronson Bauman is ninth with 50 points.
The season continues on May 18 with the legendary Sacramento Mile at the Cal Expo Fairgrounds in Sacramento, Calif.