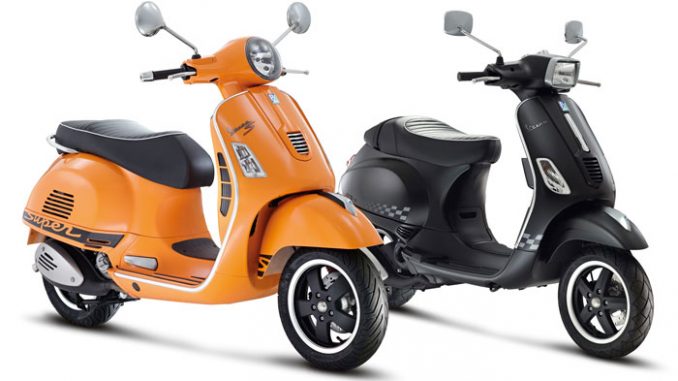 You are here: Home — 2012 Models — Vespa — 2012 Vespa Sport Special Edition Review
Click photos to enlarge. They make great desktop wallpaper.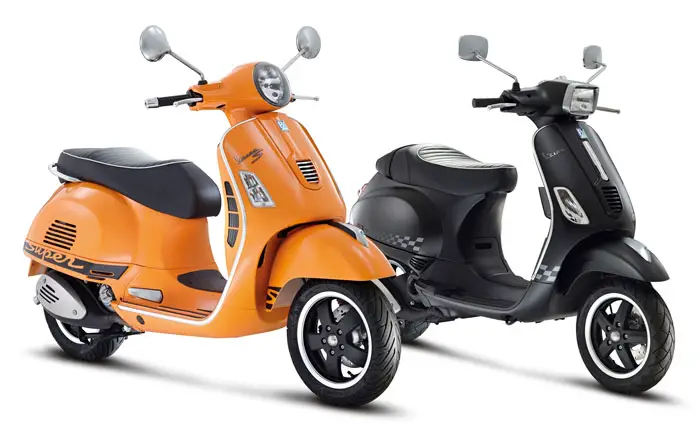 2012 Vespa Sport Special Edition

2012 Vespa Sport Special Edition Review

2012 Vespa Sport Special Edition
Vespa draws the future.
Only those who have made mobility history can imagine its future.
Since 1946 Vespa has been established as a unique case of style and technology, meeting the demand for freedom of entire generations and pointing the way for the world where individual mobility is concerned, synonymous with emancipation.
For sixty five years Vespa has continuously renewed its legend, tirelessly evolving its concept of form – function.
Essence of style
Today, after more than seventeen million vehicles on roads all over the world, and just like what happened in the post war era, Vespa unveils a possible future.

It does it with a homage to its patriarch, the MP6 prototype, which gave origin to the most famous scooter in the world, an insuperable example of Italian style and creativity.

Distilling the purest essence of those traits which marked the aesthetics of individual mobility forever, and enhancing the lines which made it famous, the Pontedera Style Centre projects the Vespa to a possible future where citations and projections, tradition and innovation, come together without solutions of continuity. Once again, Vespa manages to be ahead of the times, projecting itself into a future marked by creativity and unique styles.
2012 Vespa Sport Special Edition Model Highlights

Techno(eco)logical milestones
Vespa Sport Special Edition (forty-six, the name refers to the year in which the first Vespa was manufactured) opens a window to the future in technology as well.
The beating heart of the Vespa Sport Special Edition is an extremely modern engine which unveils the development lines of motoring in the new future, characterised by low fuel consumption and decreased gas and sound emissions.
The single cylinder 125 cc 4 stroke, 3 valve, air cooled engine with electronic injection represents Piaggio Group's state of the art technology in scooter engines.
The new engine has been designed, developed and manufactured entirely in Pontedera, Piaggio's largest plant, which is one of the most advanced engine development and production centres in the world. This engine is born from the challenge that the Piaggio Group has taken on: to provide an increasingly more evolved customer with a product that guarantees performance, reliability and safety while also leading the field in respect for the environment.
An extremely modern engine
The innovative 3 valve timing which characterises the Vespa Sport Special Edition engine allows optimisation of the load motion in the cylinder both in terms of tumble and swirl as well as optimal positioning of the spark plug, increasing combustion performance and at the same time guaranteeing optimum cooling of the parts inside the head.
For all of the bodies in motion bearings have been used in order to keep internal friction to a minimum: the timing rockers have a roller, all to the advantage of reducing noise and increasing mechanical efficiency, the camshaft is on bearings as well as the entire final drive.
The cooling system was carefully analysed, even through thermal fluid-dynamic simulations, in order to further improve performance, thereby obtaining significant reduction in terms of absorbed power and acoustics.
The injection system is state of the art for functionality and rideability, with automatic idle control and closed-loop titre management with a lambda probe. The three dimensional maps of advance, titre and injection timing are managed by a new generation control unit. Together with the trivalent catalytic converter, compliance with the Euro3 standard is more than guaranteed, even in anticipation of future standards which will be increasingly restrictive in terms of containment of polluting emissions.
---
2012 Vespa Sport Special Edition – International Specifications/Technical Details
MSRP Price: TBA
Performance, with a maximum power at crankshaft of 8.7 kW at 8,250 rpm and maximum torque of 10.3 Nm at 7,000 rpm (for the 125) and 9.7 kW at 8,000 rpm and maximum torque of 12.6 Nm at 6,500 rpm (for the 150) place the new engine at the top of these respective categories.



---
2012 Vespa Sport Special Edition – US Specifications/Technical Details
USA MSRP Price: $TBA USD
See international specifications listed above.
---
2012 Vespa Sport Special Edition – Canada Specifications/Technical Details
Canadian MSRP Price: $TBA CDN
See international specifications listed above.