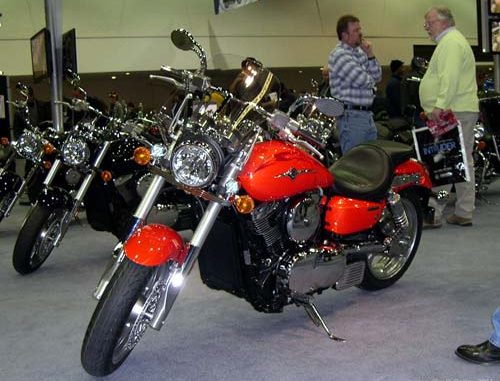 -= Page 2 =-
Detroit Motorcycle Show 2005 Review Pages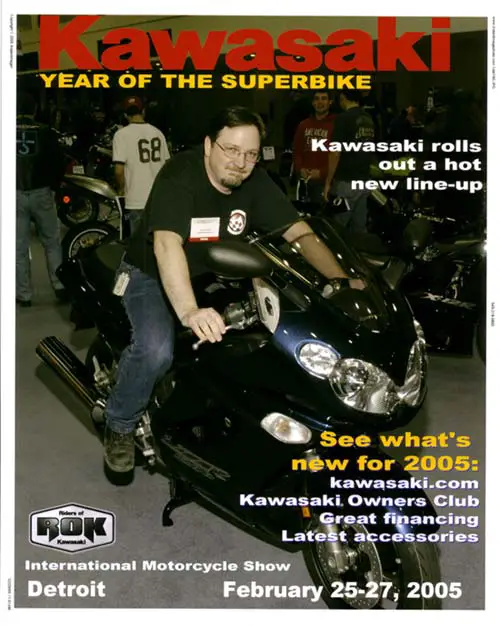 David Collins on ZZR on a Pseudo Kawasaki cover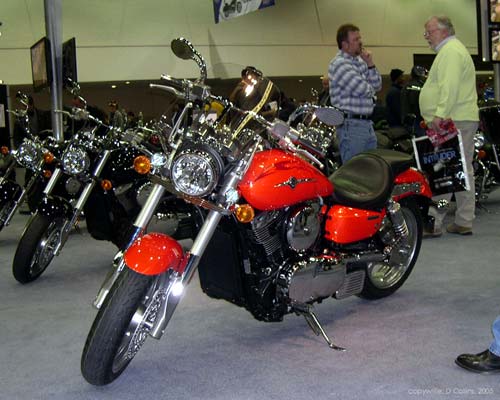 Red Kawasaki Mean Streak with light bar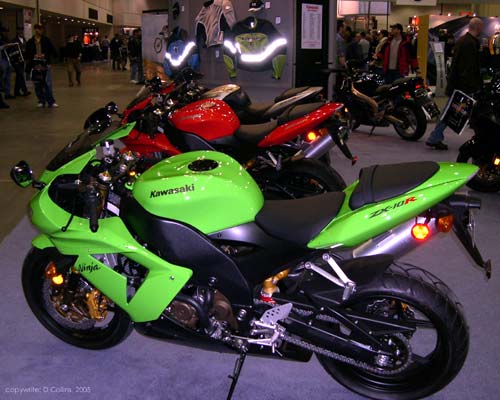 Kawasaki Ninjas

Next I ended up at the Suzuki area. Right away three Hayabusas caught my eye. There were a couple of dudes sitting on two of them and I thought a photo of them would be perfect. I also had a chance to sit on one of the bikes. These bikes posesses a very powerful image. That red one sure is hot.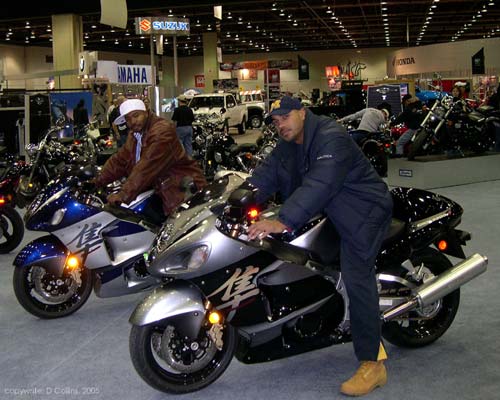 Suzuki Hayabusa guys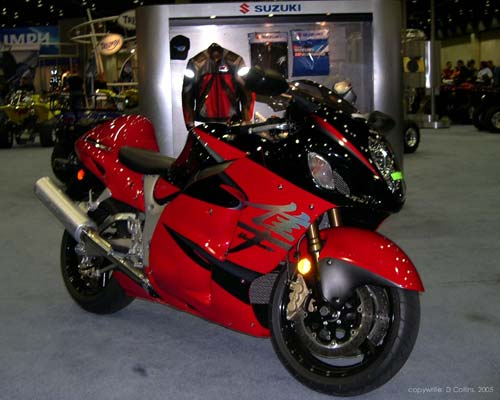 2005 Red Suzuki Hayabusa 1300R
---
Contact us:
e-mail
| Total Motorcycle – Motorcycle Buyers Guides, Beginners Guides, Motorcycle Photos, 2005 motorcycles.
Unbiased, helpful, personal, friendly and useful motorcycle resource