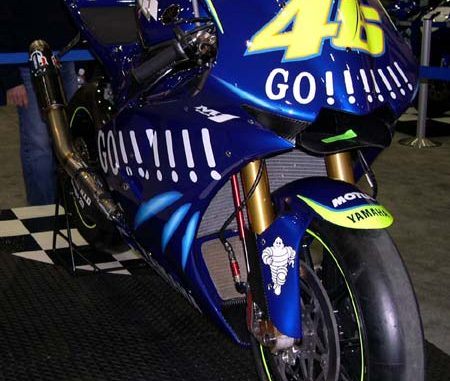 -= Page 4 =-
Detroit Motorcycle Show 2005 Review Pages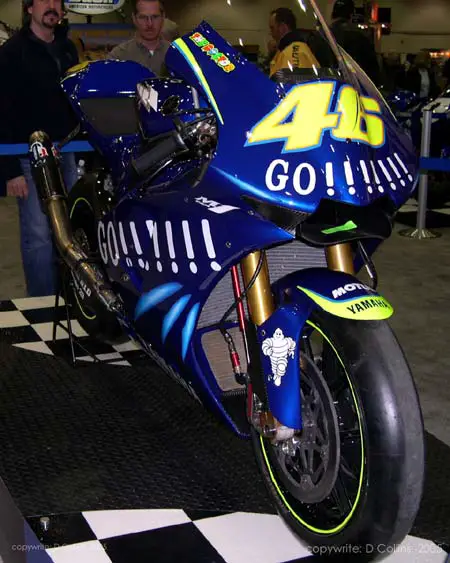 Yamaha racer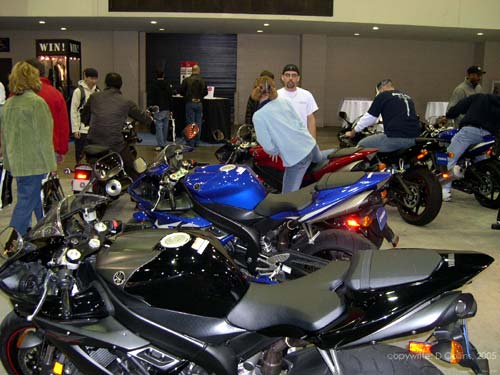 Yamaha street rockets
Also at Yamaha I found a few dual-purpose bikes. Look at the meaty tires on that tiny one. Both of those little bikes caught my eye – so here they are for you.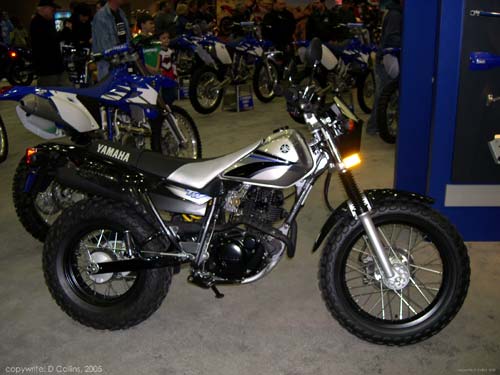 Look at those huge tires on the Yamaha TW200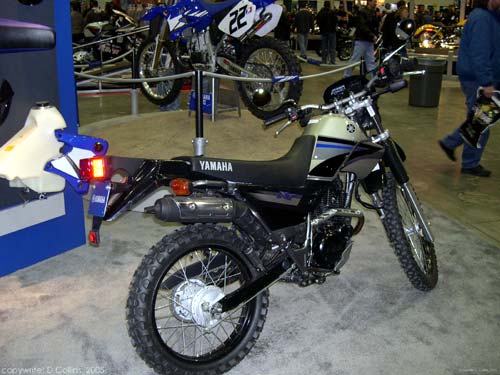 Nice little dual sport Yamaha
How could I stop by Yamaha without "tipping my hat" to the V-max and its 20 years of service to muscle bike fans everywhere? They haven't change very much in all these years, but why mess with success. Some people would like to see an update. MT-01 anybody?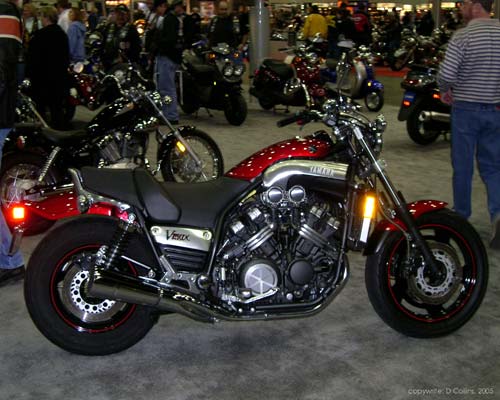 The mighty 2005 Limited Edition Yamaha V-Max!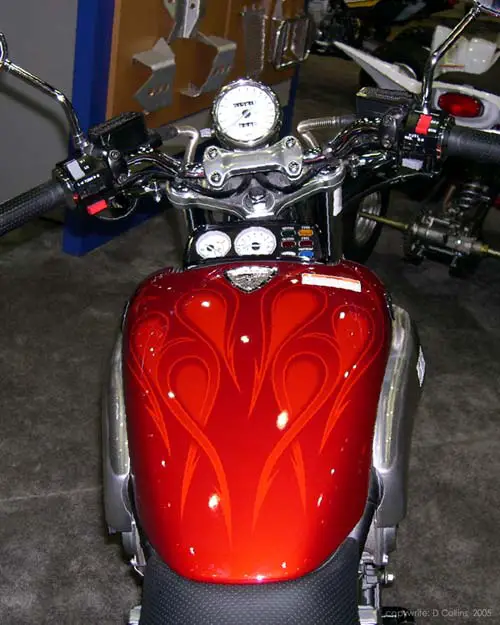 Sweet paint on the pseudo-tank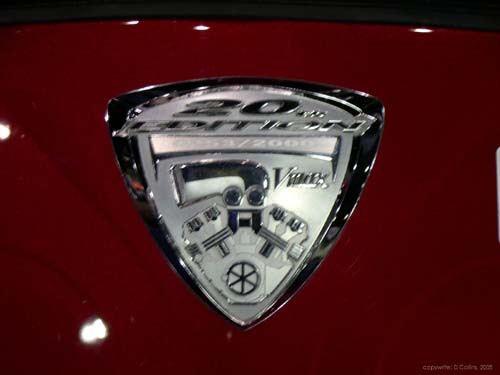 Yamaha V-Max 20 years of service badge

---
Contact us: e-mail | Total Motorcycle – Motorcycle Buyers Guides, Beginners Guides, Motorcycle Photos, 2005 motorcycles.
Unbiased, helpful, personal, friendly and useful motorcycle resource