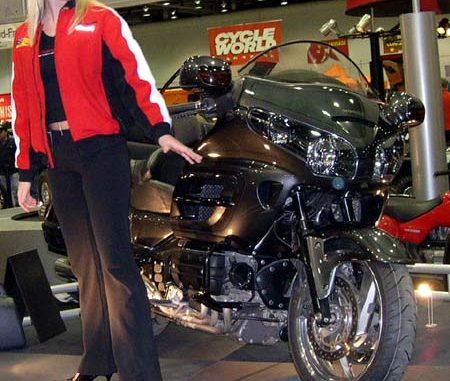 -= Page 8 =-
Detroit Motorcycle Show 2005 Review Pages
Honda is always very practical in my mind. The best made bikes, one might argue. They are not as unique and not as fancy (pretend the Rune doesn't exist for that comment). They are, in my opinion, the best at making generic bikes that require the least amount of maintenance and that run well for many miles. I found little that drew my camera's attention though. I felt that when I had seen one, I had seen them all. They're all great bikes – this is not dig at Honda – it's just that nothing inspired a click of my camera when viewing their usual selections.
That aside, they were displaying the naked custom Goldwing.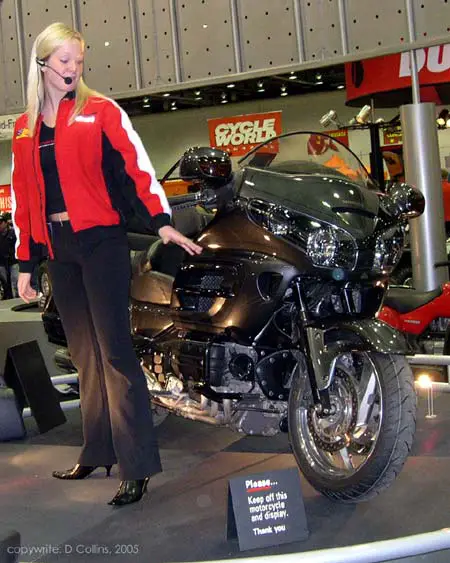 Custom Goldwing display
Also they displayed a very cool Police ST1300P.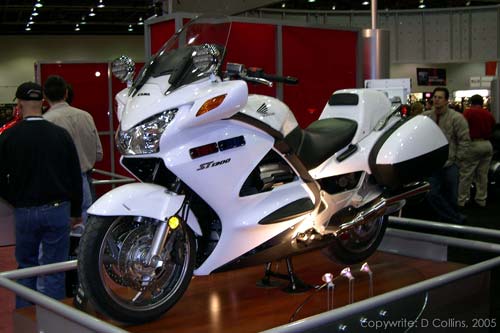 ST1300P – You don't want to see this in your rearview mirror!

---
Contact us: e-mail | Total Motorcycle – Motorcycle Buyers Guides, Beginners Guides, Motorcycle Photos, 2005 motorcycles.
Unbiased, helpful, personal, friendly and useful motorcycle resource