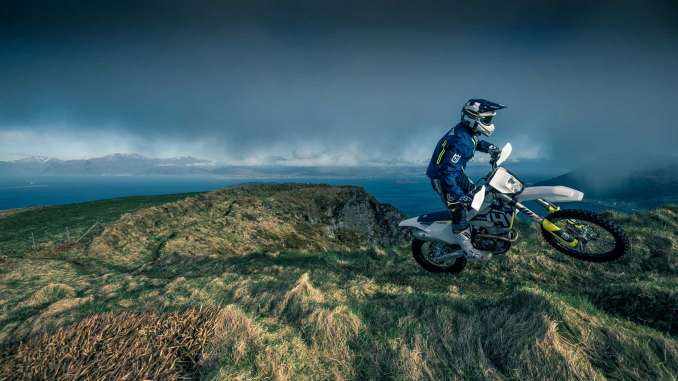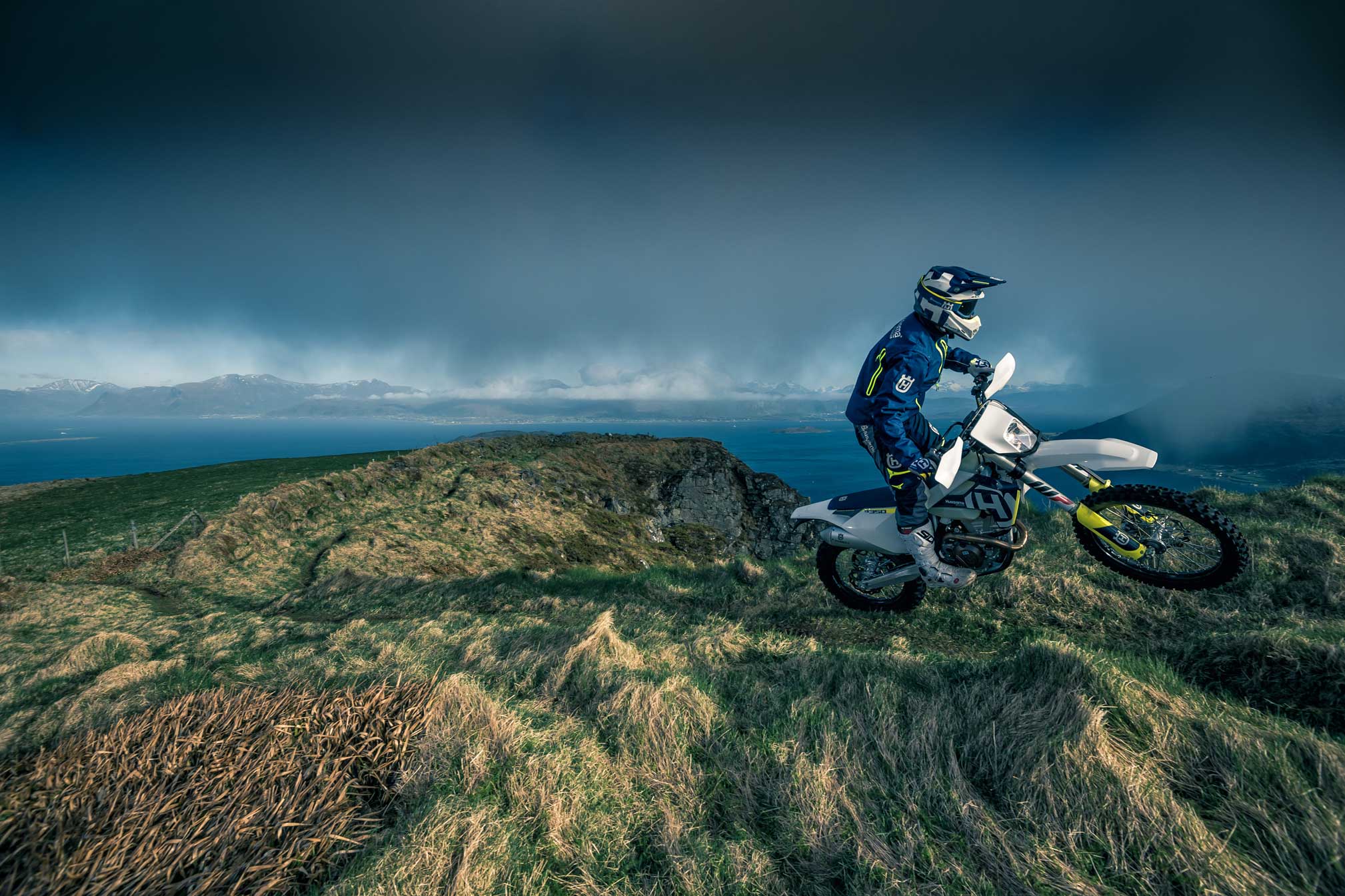 For 2018, Husqvarna brings a whole host of new models, refinements and ground breaking innovations to their 2018 Husqvarna Motorcycle Model Lineup!  One special features is Husqvarna's new next generation fuel-injected 2-stroke technology. As an added bonus, extra large HD sized photos. Husqvarna has amazing photos and we think our Husqvarna photos we have selected you will really enjoy! Check out all the new 2018's Husqvarna's right here on Total Motorcycle.
2018 Husqvarna Motorcycle Model Lineup
The 2018 Motorcycle Model Guides, brought to you by, Total Motorcycle. If you are not seeing the new 2018 Motorcycle Models at Total Motorcycle, then you are not seeing the very best.
ENJOYING OVER 100 YEARS OF UNINTERRUPTED MANUFACTURING WHILE DEVELOPING SOME OF THE WORLD'S FIRST OFFROAD PRODUCTION MACHINES, HUSQVARNA ARE TRUE ENDURO PIONEERS.
A dominant force in international competition since the late '60s, Husqvarna has always been a great advocate of 2-stroke technology. Adding to their long list of ground-breaking innovations, for model year 2018 Husqvarna Motorcycles introduce their next generation fuel-injected 2-stroke TE 250i and TE 300i machines. Together with an extended list of refinements designed to further improve the performance of all TE and FE models, the all-new 2-strokes feature revolutionary technology in the offroad competition segment.This pioneering electronic fuel injection system offers
unprecedented advantages in terms of performance, rideability, fuel consumption and ease of use. The introduction of this new
technology by Husqvarna Motorcycles is a bold new step into the future of offroad motorcycling.
WHAT WAS ONCE A SMALL METALWORKING BUSINESS FOUNDED OVER THREE CENTURIES AGO IN HUSKVARNA, SWEDEN, HAS EVOLVED AND DIVERSIFIED INTO A VARIETY OF FIELDS RANGING FROM THE PRODUCTION OF MUSKETS FOR THE SWEDISH
ARMY IN THE 17TH CENTURY TO THE PRODUCTION OF INDUSTRY-LEADING MOTORCYCLES IN THE 21ST CENTURY.
1903 was the year Husqvarna began production of their first motorcycles, making it one of the world's oldest motorcycle manufacturers with uninterrupted production. In the first half of the 20th century, when motorcycling heroes chased glory on treacherous early road race courses such as the Isle of Man Tourist Trophy, Husqvarna achieved fame throughout Europe thanks to its commitment to street based motorsports.
Today, following relocation to Austria in 2013, under the new ownership of KTM Group Husqvarna Motorcycles is returning to its former glory. 114 years after it started motorcycle production, the glorious brand's reputation forged in motorsport is once again resplendent. A mixture of heritage,
performance and style and high quality standards are evidence of the iconic Swedish brand's intent, forming the basis for continued growth and a prosperous future.