You are here: Index — 2006 Kawasaki ZR750S (Z750S)
2006 Kawasaki ZR750S (Z750S)

2006 Kawasaki Z750S
"The Z750 is about the best kept secret in the Motorcycling world"
Kawasaki ZR750S (Z750S)
2004 – 2008+
748 cc 4-Stroke, Liquid-Cooled, DOHC, 4 Valve Cylinder Head,
Transverse In-Line, 4-Cylinder
Horse Power: 107HP @ 10,500 RPM
Maximum Torque: 55.0 lb-ft @ 8,200 rpm
Top Speed: 150mph /..241 km/h
1/4 Mile: 11.62 @ 119mph (191.5kmh) – 0-60mph: 3.2 sec
Fuel Milage (avg): 47 mpg – Dry Weight: 199kg (439 lbs)

---
My Bike:
Intro: Kawaski's Official Introduction
History: My bike's history
Reviews: To come

Z750/Z750S Information:
Reviews/Information: To come
Parts and Accessories: Lots of stuff
Links: Even more stuff


Photos:
First Photos: When I got the bike
Second Stage: To Come
---
– 2006 Kawasaki Z750S

KAWASAKI Z750S PROVIDES NINJA®-LIKE PERFORMANCE WITH AGGRESSIVE STYLING FOR TWO-UP, HIGH-SPEED TOURING
The "smaller" of Kawasaki's dual stable of "naked" motorcycles brings a slightly different combination of attributes to dealer's showroom floors. The Z750S matches sportbike performance with enough comfort for two-up touring, a package that proved unbeatable in its 2005 debut, and will surely attract an even greater number of owners this year.
Initially launched in Europe and refined for American riding styles, the Z750S is powered by a liquid-cooled, 748cc, in-line four-cylinder engine that delivers a smooth linear powerband. It features a bore and stroke of 68.4mm x 50.9mm, double overhead cams, 16 valves, reshaped intake ports, exhaust ports and combustion chambers. A four-into-one exhaust system enhances mid-range power, while an oval-shaped, racing-inspired muffler helps to keep the Z750S running quietly. The muffler also includes a metal honeycomb catalyzer to reduce emissions.
The Z750S is the first middleweight naked bike to feature electronic fuel injection and utilizes 34mm throttle bodies. Combined with high-speed digital ignition, both systems are managed by an electronic engine control unit (ECU) for snappy throttle response.
To maintain a consistent operating temperature, the Z750S utilizes the same large radiator and ring fan as that found on the Z1000.
Power is transferred to the rear wheel through a six-speed transmission and 520 X-ring drive chain, and the Z750S rides on high-performance radial tires mounted on six-spoke 17-inch wheels.
The Z750S's lightweight diamond frame is constructed of large diameter, thin wall tubing for strength and rigidity for nimble backroad handling and high-speed stability. Plus, the detachable right front-top portion of the frame makes tune-ups easier.
Performance-tuned 41mm forks, plus a rear swingarm featuring cast aluminum UNI-TRAK® linkage and shock with four-way rebound damping and seven-way spring preload adjustments help the Z750S soak up road bumps. Dual 300mm front disc brakes with four-piston calipers and a 220mm rear disc brake help the rider bring the Z750S to quick, powerful stops.
Being a naked bike doesn't mean the Z750S is without amenities. The Z750S's half-cowl gives it a lean, provocative look, while quartz halogen headlights brighten the road at night. The instrument panel glows with a bright red backlight for a high-class look and includes a radial tachometer, digital speedometer, odometer, tripmeter, fuel gauge and clock, while the modern LED taillight and turn signals are shared with the Ninja ZX-6RR sportbikes.
The swingarm-mounted inner fender and front fender contribute to the Z750S's aggressive, sporty image. The galvanized steel fuel tank is slender and helps to create a seating position that is comfortable and allows the rider to mold to the bike.
The tandem seat features sleek passenger grab bars and an optional tandem seat cover is available from Kawasaki.
Features:

748cc, DOHC, 16-valve, In-line, Four-cylinder Four-stroke Engine
– Tuned for linear powerband to suit any riding style
– Compact and lightweight, contributing to overall handling excellence
– Stunning appearance, enhancing naked design
Cylinder Head
– Fins cast into head improve external appearance
– Aluminum die casting cylinder head cover is thin-walled and lightweight yet strong
Cylinder Block
– All-aluminum, closed-deck cylinder block with chrome composite plated cylinders is light, long-wearing and offers excellent heat dispersion
Exhaust System
– Four-into-one exhaust system enhances mid-rpm response
– Oval-shaped muffler looks good and helps keep the Z750S running quietly
– Kawasaki Low Exhaust Emissions (KLEEN®) catalyzer system helps keep the Z750S environmentally friendly
Camshaft
– Profiles designed for more low- and mid-range power
– Lightweight hollow inlet and exhaust cams each ride in five ball bearings to reduce friction loss
– Front cam-chain guide is light, easy to mount and provides accurate valve timing
Six-speed Transmission
– Provides the right gear for every riding situation and riding style
Digital Fuel Injection
– Provides excellent throttle response and power with less fuel consumption
– Compact electronic control unit processes information quickly for better engine response
– In-tank, electric fuel pump delivers a constant supply of fuel in all riding conditions
Throttle Bodies
– 34mm throttle bodies with sub-throttle valves promote smooth engine operation
Digital Ignition
– Plug-mounted ignition coils are fitted to suit the new injection system
– Compact 32-bit ignition CPU delivers highly accurate information for the Electronic Fuel Injection (EFI) system
Liquid Cooling
– Large-area radiator with electric fan maintains operating temperatures at the proper level
Diamond Frame
– Rigid yet lightweight diamond frame of large-diameter thin-walled tubes contributes to responsive handling performance
– Engine is mounted as a stressed member for high chassis rigidity
– Detachable top engine mount makes tune-ups easier
– Steering head uses caged ball bearings for light steering qualities
Adjustable Rear Shock
– Rear shock settings match the rigid chassis
– UNI-TRAK® bottom link rear suspension features a nitrogen gas-charged shock
– Shock equipped with spring preload and rebound damping adjustments
Lightweight Disc Brakes
– Dual front, semi-floating 300mm discs are gripped by lightweight four-piston calipers, providing impressive braking performance
– Rear brake caliper holder designed for low weight; mounts directly to swingarm
Wheels and Tires
– Six-spoke 17-inch wheels are lighter and stronger than previous three-spoke designs, and further reduce the Z750S's overall dry weight
– 17-inch radial tires deliver excellent traction
– Large diameter front and rear axles are hollow, for high rigidity and low weight
Defining Bodywork and Ergonomics
– Half-cowl accentuates the bike's provocative lines
– Seat cowl with LED taillight and swingarm-mounted inner fender give an aggressive, sporty image
– Sleek fuel tank constructed of galvanized steel to resist corrosion
– Seating position is very comfortable and allows the rider to mold to the machine
– Dual, multi-deflector halogen headlights enhance front-end appearance
High-tech Instrument Panel
– Lightweight, compact instrument cluster features a radial-type tachometer and digital LCD speedometer
– Cluster includes digital temperature gauge, clock, tripmeter, fuel gauge and a comprehensive range of indicator lamps
Details
– Optional tandem seat cover adds to the angular, sculpted lines
– Tamper-resistant ignition switch
– Forged side stand is strong and tucks out of the way for ample cornering clearance
– Seat utilizes special low-slip surface material for high comfort
Specifications USA:

Engine Type: 4-Stroke, Liquid-Cooled, DOHC, 4 Valve Cylinder Head, Transverse In-Line, 4-Cylinder
Displacement: 748 cc
Bore & Stroke: 68.4 x 50.9 mm
Maximum Torque: 55.0 lb-ft @ 8,200 rpm
Compression Ratio: 11.5:1
Fuel Injection: DFI with Keihin 34mm Throttle Bodies (4)
Transmission: 6-Speed
Final Drive: O-Ring Chain
Rake/Trail: 24.5°/4.1 in.
Front Wheel Travel: 4.7 in.
Rear Wheel Travel: 5.0 in.
Front Tire Size: 120/70-17
Rear Tire Size: 180/55-17
Wheelbase: 56.1 in.
Front Suspension: 41mm Hydraulic Telescopic Fork
Rear Suspension: Uni-Trak with 7-Way Preload,
4-Way Rebound Damping Adjustment
Front Brake Type: Dual 300mm Disc with 2-Piston Caliper
Rear Brake Type: Single 220mm Disc
Fuel Tank Capacity: 4.8 gal.
Seat Height: 32.1 in.
Dry Weight: 430 lb.
Color: Metallic Spark Black
Warranty: 12 months
Good Times Protection Plan: 24, 36 or 48 months
Specifications Canada:
ENGINE
Type 4-stroke In-Line Four
Displacement 748 cc
Bore and Stroke 68.4 x 50.9 mm
Compression Ratio 11.3:1
Valve system DOHC, 16 valves
Fuel injection Ø 34 mm x 4 (Keihin)
Ignition Digital
Cooling Liquid
Lubrication Forced lubrication, wet sump

DRIVETRAIN
Transmission 6-speed, return
Final drive Sealed Chain
Primary reduction ratio 1.714 (84/49)
Gear ratios: 1st 2.571 (36/14)
2nd 1.941 (33/17)
3rd 1.555 (28/18)
4th 1.333 (28/21)
5th 1.200 (24/20)
6th 1.095 (23/21)
Final reduction ratio 2.867 (43/15)
Clutch Wet, multi-disc

FRAME
Type Diamond, high-tensile steel with detachable right front-top engine mount
Wheel travel: front 120 mm
Wheel travel: rear 126 mm
Tires: front 120/70ZR17M/C (58W)
Tires: rear 180/55ZR17M/C (73W)
Caster (rake) 25°
Trail 107 mm
Steering angle (left/right) 33° / 33°

SUSPENSION
Front 41 mm telescopic fork
Rear Bottom-Link Uni-Trak with 7-way spring preload 4-way rebound damping

BRAKES
Front Dual semi-floating 300 mm drill discs
Front calipers Dual 2-piston, pin-slide mount
Rear Single 220 mm drill discs
Rear caliper Single-piston, pin-slide mount

DIMENSIONS
Overall length 2080 mm
Overall width 780 mm
Overall height 1180 mm
Wheelbase 1425 mm
Seat height 805 mm
Dry weight 199 kg
Fuel capacity 18 litres
Colours Flat Raw Plasma Blue, Metallic Spark Black and Galaxy Silver Type 2

PERFORMANCE
Maximum power 107PS @10,500 rpm
Maximum torque 75 N-m @ 8,200 rpm

DETAILS
Warranty 12 months
GTPP 24 or 36 months (Kawasaki GTPP coverage begins when the standardKawasaki limited warranty expires)

MSRP $9,499

* Pricing and specifications are subject to change.
---
August 3rd, 2007: Ordered and picked up bike.
---
First Photos: When I got the bike
The day I got the bike (below photos)
The following photos are of my actual bike the day I got my new bike. (Wash, wax, polish and shine came later).
Photos to come soon.
---

Emgo 10-24420
Fram PH6607
K&N KN-204
NAPA Gold 51358? (at UAP/NAPA) (Application Chart)
WIX 1358? (at UAP/NAPA) (Application Chart)
Kawasaki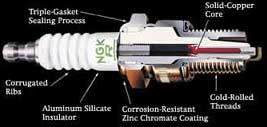 2004+ Suzuki DL650
Spark Plug ….. Part No. ….. Stock No. ….. Plug Gap
Standard ….. …..CR9EK ……… 4548 ……………..032
Iridium . . . . v .. CR9EIX . v .v 3521 . v .. v .. v.032

Tires:
Tires Front: 120/70R-17
Tires Rear: 180/55R-17

Yuasa Battery Type: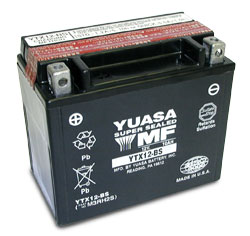 Brake Pads and Shoes:

The
Engine Motor oil:
Shell Rotella-T 15w40 and Shell Rotella-T 15w40 with Triple Protection
I've read for years this oil works really well in motorcycles, so I'm going to give it a shot in my new bike. Even Shell claims it's good for bikes too. "Many gasoline engines, especially the hard-working engines of pickup trucks, sport-utility vehicles (SUVs), minivans and motorcycles"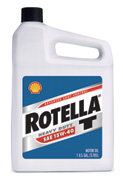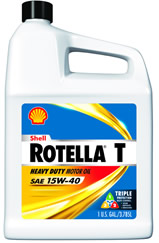 Motormaster 4-Stoke (Canadian Tire) 20w-50 & 10w-40
Motomaster 4 Stroke Motorcycle Oil – (from Shell Canada) Shell brand oil. Formulated to meet JASO T903 MA quality (a motorcycle spec). As well, since they are formulated for gasoline engines, they also meet API SJ (typically known as a 'car' spec).
CLICK to go to our Maintenance Section for much more information
Information
How-To: Changing your Motorcycle's Oil and Oil Fiter yourself
Kelly's Motorcycle Blue Book (motorcycle values)
Red Book (motorcycle values)
Conversions (HP, Torque, fuel, metric, imperial etc)

Parts
Progressive Suspension USA Home Page Application Chart
Wix Oil Filters (HIGHLY recommended) Motorcycle Application Chart
Late Evening Reads
Motorcycle oil filters exposed!
Engine Oil Filter Study
Oil Filter Alternatives – Honda Motorcycles
Winter Maintenance Series-Part One: Winter Preparation
Torque vs. Horsepower (excellent article)