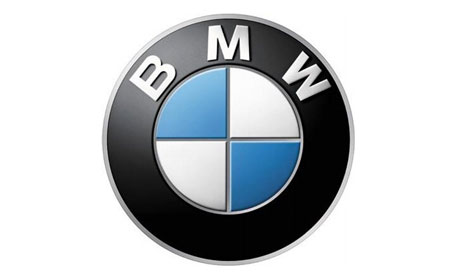 Jerez de la Frontera/Portimão. In its preparation for the 2019 season in the FIM World Superbike Championship (WorldSBK), the BMW Motorrad WorldSBK Team completed a double test. On Wednesday and Thursday, the team took it to the track with riders Tom Sykes (GBR) and Markus Reiterberger (GER) at Jerez de la Frontera in Spain. On Sunday and Monday, two more days of testing followed at Portimão in Portugal.
During the two tests, the team and BMW Motorrad Motorsport worked through a comprehensive test programme with the brand-new BMW S 1000 RR. Numerous further development steps in the areas of electronics, chassis and brakes were evaluated. In addition, there was more fine-tuning of the handle-bar and seat positions to achieve optimum ergonomics for both riders.
On Monday at Portimão, the BMW Motorrad WorldSBK Team also presented the new livery of the WorldSBK BMW S 1000 RR based on the iconic BMW Motorsport colours.
The next stop for the team is Australia. Two more days of testing are scheduled for 18th and 19th February at Phillip Island, south-east of Melbourne. The same venue will then host the 2019 WorldSBK season opener from 22nd to 24th February.
Reactions to the tests at Jerez de la Frontera and Portimão.
Marc Bongers, BMW Motorrad Motorsport Director: "In general, we draw a positive conclusion from the tests. The weather was good, and that helped us to work off many of the previously defined test points. Unfortunately, Tom's unlucky crash at Jerez set us back a bit, but it did not restrict our programme significantly. The tests have also shown that we are already reliable at this early stage of the project, when many new parts are installed on the bike – even though we only have six days of testing behind us. As for the lap times, we can also be quite satisfied. We were able to constantly increase and draw positive conclusions. But of course we take back a lot of data, ideas and thus work home. Now it is time to clearly define the final specification for the first races and to be ready by 8th February. Today the motorcycles will make their way to Australia."
Shaun Muir, Team Principal BMW Motorrad WorldSBK Team: "The progress and development of the new BMW S 1000 RR has been very positive so far. From the shakedown test at Almeria we established a good base setting which gave a clear direction to work on. The SMR team and BMW Motorrad Motorsport engineers have done a great job together in getting the Superbike to a good level. Overall I am feeling positive with the way the tests went. Both riders worked their way through the test programme."
Tom Sykes: "I just want to say a big thank you to the whole BMW Motorrad WorldSBK Team. At these tests, we've continued and progressed in a really positive way, making a big step in the development of the BMW S 1000 RR. We have been working on the balance of the bike, trying out different parameters to see what feedback we get, and also testing new components for the brakes, suspension and electronics. So in general, a lot has been covered and it's another step closer to the WorldSBK opener in Phillip Island next month."
Markus Reiterberger: "I am quite happy with the way the test went. We tested a lot on the brakes, suspension and the electronics and made good progress with that. We also worked on my seat position and made a change on my rear-shock and on Sunday at Portimão I was feeling very positive and my lap time improved from session to session. Monday unfortunately I did not have the same feeling, but we collected a lot of data from the test to work with. I have a great team around me so I am confident I will get a good feeling on the bike in Phillip Island."