You are here: Index — Complete Motorcycle Compendium
The Complete Motorcycle Compendium
– M –

Manufacturers Name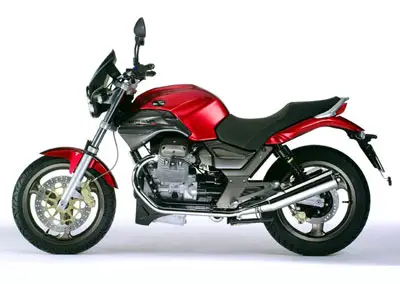 2004 Moto Guzzi Breva 750
Mabeco Germany
MAG see Motosacoche 
Maico Germany, 1933 – 1987
Maico Netherlands, Started production in 1999 or 2000? They make a 250, 380 and 500cc dirt bike and scooters
Majestic France
Majestic England, 1935, part of OK-Supreme
Malaguti Italy
Malanca Italy, 1956 – 1986 
Maltby USA, 1901? – 1903, Maltby Automobile and Manufacturing Co
Malvern Star Australian, 1938 – 1952, Autocycle or Auto-bike as the Aussies call them. Some had 98cc Villiers 2 stroke engines  
Manco USA, Mini bikes
Manet Czechoslovakia, started making bikes in 1947
Manson USA, 1905? – 1908?, Chicago, Thor engines
Mars Germany
Mars England, 1920 – 1923
Marsh USA, 1900 – 1905, see Metz
Martinsyde England
Marusho Japan, 1950 – 1967, Marusho Motorcycle Industrial Co was started by Masashi Ito, who is recognized as one of the pioneers of the Japanese motorcycle industry. Most models were sold as Lilac. They made a 500cc flat twin with shaft drive that was copied after a BMW/ 2 engine that was sold as both a Marusho ST and a Lilac R92 in the 1960's
Marvel USA, 1910 – 1913, The Marvel Motorcycle Co. was started With Glenn Curtiss as one of the major partners. It was the successor of the Motorcycle Equipment and Supply Co. that built the "Mesco" engine kits and complete motorbikes in 1905 and in 1906 through 1909 used the name "Erie".   see Curtiss
Mas Italy
Matchless Started 1899 in England. Became AMC and then Norton Villiers
Mazzilli Italy
MB USA, 1916 – 1920
MBK France, Scooters
MBS Germany, they make a 650cc sport in 2001
MCC USA, Minneapolis Custom Cycle, Harley clones
McEvoy England, 1925-1929, Built by Michael McEvoy. They used Villiers, Anzani, JAP, and Blackburne engines ranging from 172cc to 998cc 
McKenzie England, 1920's?
Meadowbrook USA, 1904 – 1906, Meadowbrook Cycle Co.  
Mears USA, 1901 – 1903, The Mears Cycle Machine Co. built engines and possibly complete bikes 
Mega Germany, Chev V-8 bikes
Megola Germany, Had a racer with a 640cc, 14hp 5cyl engine mounted so that the front wheel rotated around it. Designed by Friz Cockerel the front wheel was geared so that it spun six times slower than the crankshaft. The were push-start only. Around 2000 were made between 1921-1925
Meier BAC France, 1925 – 1938, Louis Bac built the BAC as a pace motorcycle for bicycle track races in 1925. The design was later improved and called the Meier BAC using a 2400 cc OHV V-twin
Meguro Japanese, Meguro first started producing motorcycles back in 1909 and modeled its K1 after the BSA A7 as a replacement for their single cylinder Meguro Z7. In 1960, Meguro Works entered into a deal with Kawasaki Aircraft Co. Ltd., and merged in 1963. The K1 was developed and produced by Meguro, but it was sold by Kawasaki Motor Sales Co.
Meray Hungary, 1920 – 1936
Mercier France 1950 – 1965
Mercury England, Mercury Industries started making bicycles in 1947. They started making small cc Villiers powered motorcycles in 1956, added a Villiers powered scooter in 1957. All production stopped in 1958
Merkel USA, 1901 – 1910, Joseph Merkel built motorcycles and motor wheel attachments called the Merkel Wheel and later the Merkel Motor Wheel see Flying Merkel
Merkel Motor Wheel USA, 1916 -1918, The Merkel Motor Wheel Co. Inc. built an engine that came with a replacment rear wheel, fuel tank, brake and fender. Bought by Hendee (Indian) around 1919
Mesco USA, 1905, Made an engine kit for bicycles and a few complete motorbikes. see Marvel
Metz USA, Early 1900's, Charles Metz started the Waltham Manufacturing Co. in Waltham, Mass. that made bicycles and produced Orient motorcycles from 1898 to 1904 using Astor engines. He left Waltham in 1902 and started building Metz motorcycles and joined in a partnership with Marsh motorcycles around 1905 and created the American Motorcycle Co. in Brockton Mass. to make the Marsh-Metz also known as MM. Waltham became known as the Metz Car Company.
M.G.C. (Marcel Guiguet) France, 1929-1936. About 250 were produced. Some of them had a dash with a speedo, clock, and amp and fuel gauges. Could be ordered with up to 600cc JAP engines
Miami USA, Early 1900's, Miami Cycle Co. The Miami Power Bicycle
Michaelson see Minneapolis
Michaux-Perreaux Steam Velocipede France, 1868-1869.
Micro-Machine Brazil, they make a motorized bicycle and a small scooter called the Walk Machine with a 37 cc motor
Midget Bicar England – USA, 1904 The Midget Bicar was made in the U.S. only in 1908 – 1909
Midual France, Started developing its first bike in 1992, they use a water cooled 900cc flat twin engine that makes 90 hp
Miele Germany 1953 – 1962, They make one of the worlds best vacuums now
Militaire USA, 1911 – 1917, In 1911 The Militaire Auto Co. made what they called, a two wheeled auto that had an aluminum body and had outriggers. It soon lost the body and went through a series of reorganizations and company names. In 1917 they became the Militor Corp. and dropped the Militaire name in favor of Militor. After several more company name changes, production of the Militor stopped somewhere around 1924  
Militor USA, 1917 – 1924
Miller USA, Harry Miller, famous as engine builder and designer in American race car circles in the first half of the twentieth century, mounted a single cylinder engine on a bicycle frame around 1895. Maybe the first gas powered motorcycle in the U.S. 
Minarelli Italy, They built a 50cc grand prix racer and other small cc bikes
Minerva Belgium, 1901 – 1909, Minerva made their own motorcycles, bicycle engine kits and sold engines to other motorcycle builders. In England, bicycle builders Joseph and Thomas Gough built the Minerva Motor Bicycle in 1901, using a Gough frame and Minerva engine
Mini-Motor England, A bicycle engine kit
Minneapolis USA, 1908 – 1913
Minsk Poland, I think that this bike was originally a DKW and was moved to Minsk, Belarus in 1945 by the Soviets. They also make models called Motobeno and Regent for export
Mirage Canada, Harley clones
Mival Italy, Mopeds
MM Italy, MM – 'Morini Mezetti' The company was started by Mario Mezetti (1895) and Alfonso Morini (1898) in 1924. Alfonso actually raced on an MM himself and won a class in the 1927 Italian Grand Prix at Monza. In 1937, Alfonso started his own company (Moto Morini). At first with
motorized tricycles (front of a motorcycle, rear a small truck). During the war they were forced to produce aeroplane parts and in 1943 the factory was destroyed by allied bombs. MM closed down in 1964. (special thanks to Tony Kersbergen – Dutch Morini Club)
Mobylette France, 1950's
Modenas Malaysia, has a partnership with Kawasaki 
Moj Poland, 1937 – 1939
Monarch USA, 1912 – 1915, Formerly Reliance motorcycles, the Ives Motorcycle Corp which purchased Reliance was never financially successful. They produced motorcycles and sold complete engines to some small car makers and sold their last bikes in 1915. They had a 10hp V-twin in 1913
Monark Swedish, 1913-1926, Sold as "Esse" then changed to the Monark name 1927-1975
Mon-Auto USA, 1915 – 1920, The Gibson Mon-Auto Company made a 2.5hp mini-bike designed by Hugo Gibson who had also made the Autoped. Also called Gibson Mon-Auto
Mondial Italy, Started in 1948, winning many championships. Went down hill in the 1960's. The name was brought back in 1997 in Argentina,  But I think the name is owned by Italy's KL Motorcycle who sells a scooter (maybe built in Argentina?) using the Mondial badge
Monet-Goyon France
Montgomery England, 1902 – 1939
Montgomery-Ward USA, Sold motorcycles made by Benelli and Gilera and in the 1960's.
Montesa Spanish, started in 1944
Monotrace France, Autocycle 1920's
Moore USA, 1917 Autocycle
Morbidelli Italy,Giancarlo Morbidelli made limited production grand prix racers in the 1970's. They now make a 848cc water-cooled V-8 production motorcycle that makes 120 hp @ 11,000 rpm
Morgan England 1930's Three wheeled, 1100cc Jap engines 
Morgan USA, 1901 – 1902, The Morgan Motor Co. made engine kits for bicycles
Morini Italy, Morini Franco Motori has been making engines for many companies since 1954
Morini Mezetti – 'MM' – Italy, The company was started by Mario Mezetti (1895) and Alfonso Morini (1898) in 1924. Alfonso actually raced on an MM himself and won a class in the 1927 Italian Grand Prix at Monza. In 1937, Alfonso started his own company (Moto Morini). At first with
motorized tricycles (front of a motorcycle, rear a small truck). During the war they were forced to produce aeroplane parts and in 1943 the factory was destroyed by allied bombs. MM closed down in 1964. (special thanks to Tony Kersbergen – Dutch Morini Club)
Morris-Corkhill USA, 1902 – 1903, Joshua Morris started building and selling engines around 1900 then joined with Thomas Corkhill to form the Morris and Corkhill Motor Cycle Co. Also known as M.C.
Moser Swiss 1905
Moskva Russia
Mostyn Australia, 1920's, Mostyn Cycle Works
Moto B Italy, see Benelli
Motobecane (Motoconfort) France 1923 – 1983 
MotoBi Italy, see Benelli 
Motoconfort France, Made by Motobecane
Moto Gori Italy, 1971
Moto Guzzi Italy, Born in 1920 when blacksmith Giorgio Ripamonti and Carlo Guzzi built their first motorcycle. oday, Moto Guzzi, part of the Aprilia group, has launched the new V11 Sport Rosso Mandello. This is the fruit of the combination of tradition and innovation which has always characterized products bearing the Mandello eagle and represents the birth of a legend unequalled in the history of motorcycling. Read more of Moto-Guzzi History here
Motom Italy, 1947 – 1972
Moto Martin France
Moto Morini Founded in 1937 by Alfonso Morini in Bologna/Italy. In the 50s and 60s, mainly 175cc and 125cc 4 stroke singles were built. The company was very successful in racing. In 1963, Tarquinio Provini was short of only 2 points to become world champion on the companies 250cc single. This bike is still considered "the world's fastest 250 single". Alfonso died in 1969 and his daughter Gabriella took over. Under her management the famous 350 V-twin was built in 1973. From this engine, 500cc and 250cc V-twins and also 125/250cc singles were developed. Engines were designed by Franco Lambertini1. Trouble with the unions, made Gabriella sell the company in 1986 to Cagiva. Cagiva had no funds to develop new Moto Morini models and in 1992 the
factory was closed. In 1998 the brand name Moto Morini was sold to 'Franco Morini Motori'2; a
company which mainly produced 2-stroke 50cc engines for other companies. This company was founded back in 1954 by Franco Morini, a cousin of Alfonso. In 1999 Franco Lambertini joined the newly founded company Moto Morini SpA, which became a family company once more. In secret
development of a new engine was started and in December 2003, cooperation (on a 50/50 basis) with the Berti family was announced. One year later, in December 2004 two new bikes were presented at the Bologna motor show: the Corsaro 12003 and the 9½4. Production started in April 2005. (special thanks to Tony Kersbergen – Dutch Morini Club)
Motopede New Jersey, Made by George Wacker 
Moto-Reve Swiss, 1904 – 1924?, Sold complete motorcycles and engines. They had facilities in Italy, where Guiseppe Gilera apprenticed, and in England where they made the Alp
Motosacoche Swiss, The French born Henri and Armand Dufaux brothers built their first bicycle with a removable engine of their design in 1895 in Geneva and started H&A Dufaux & Co in 1899. In 1903 they founded the Company "Motosacoche SA" to produce and sell engines to pay for their real passion with aviation. They built airplanes and a helicopter prototype with a twenty cylinder engine which lifted off of the ground in 1905. They sold motorcycles using the name Dufaux and HADC (for their companies initials) and built and sold the MAG engine. The company closed in 1956
Mototrans Spain, 1957 – bought by Yamaha around 1983 and closed
Moto-villa Italy
M-Star Was a short lived attempt to bring Maico back
Munch Germany, 1966, has a Buell looking sport bike called the Mammut 2000 that has a transverse, in-line four, dohc engine with 2000cc and 260 hp 
Mustang USA, 1946 – 1965
MuZ came after WWII and the mess we left in Germany with the Soviets controlling half of the country. Was DKW, Izh, IFA-DKW, MZ and finally MuZ after the fall of the wall ….I think? 
MV Agusta owned by Cagiva
MZ Germany (Motorrad-und Zweiradwerk) Was started in 1956 when the Soviets dismantled DKW. In 1992, after reunification, private investors restarted the MZ production.
Footnotes
1.Franco Lambertini Interview: http://www.motomoriniclub.nl/interview2.html
2.At Franco Morini Motori, also the 3-in-line Benelli engine is produced
3.Corsaro means 'Pirate' in Italian and refers to a popular 125cc 4 stroke from the 60s.
4. 9½ refers to the famous 3½ v-twin from the 70s.
---