The Honda Endurance Racing team has qualified fifth fastest overall ahead of the 81st Bol d'Or, which takes place tomorrow (Saturday 16 September) at Circuit Paul Ricard.

Kicking off the new 2017/2018 FIM Endurance World Championship, the Honda team welcomes new riders Gregory LeBlanc and Yonny Hernandez to the Bol d'Or, alongside Honda veteran Sébastien Gimbert. Along with reserve rider Jan Halbich the team has been in the mix throughout all sessions aboard the new 2017 Fireblade SP2.

Endurance specialists Gimbert and LeBlanc have been lending their experience to EWC rookie Hernandez, who has impressed during his first time at an endurance event and finished his final qualifying session in second place.

Showing strong pace and confidence throughout, the Honda squad finished the final qualifying fifth, with a combined average best time of 1:59.244, just 0.635 seconds from pole position.

The Bol d'Or starts tomorrow, Saturday 16 September at 1500hrs local time (GMT+1) and will finish at 1500hrs on Sunday 17 September. For all the real time information on the team throughout the 24 hours, follow @HondaRacingCBR.
Sébastien Gimbert 111
I am happy all practice and qualifying has been positive and we finish fifth fastest overall in today's final qualifying. We have a big difference from last year and we experience less chatter, and we are quicker. We now have a year's experience with the new Fireblade and the team over the last season collected a lot of data, and we're now able to use this to our advantage. I also have new team-mates for the Bol d'Or, there's Yonny who although has not done EWC before comes from MotoGP, he's very fast and has taken to the circuit well, then with Greg comes a lot of EWC experience like me! It's nice working with them and we are already a good team. I am now looking forward to the race and I am positive for tomorrow!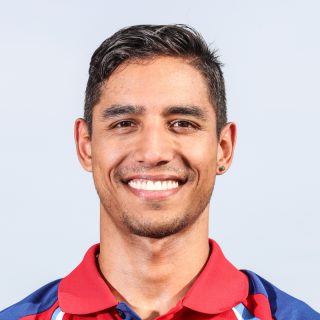 Yonny Hernandez 111
I am really enjoying my first EWC experience, it's very different to what I am used to and I have had a lot to learn. Last night was my first time in the dark with lights; I have raced in Qatar, but it's totally different as you can ride with a dark visor, here you can't, but it's a good experience. I want to make a good job in the race and try to understand everything, at the moment I am thinking it's too long! My team-mates are very experienced with endurance and I am trying to learn as much as I can from them, tomorrow I want to see their times in the race and just learn when they come in from their stint before I go out on mine. I like the circuit also, I have not been to Paul Ricard before, it's very fast and a lot of fun to ride. So this weekend is a big learning curve for me with a new race, new circuit, new bike and also a new team. But I am enjoying it and cannot wait to get stuck into the race tomorrow.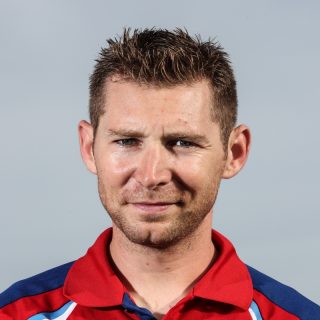 Gregory LeBlanc 111
We are very happy after qualifying, we finish fifth, which is not so bad and we have a good starting position for the race. It's also important that the gap with the other teams is very short, so we have good pace and I think for the race we will be OK. For me this is a new team and also a new bike, but the new CBR is perfect and I am really enjoying to ride. We have had no problems over practice and qualifying and it is not physical to ride, which is important for 24 hours. Of course the race is very long, it's 24 hours and anything can happen, but I hope we are lucky and can maybe finish on the podium.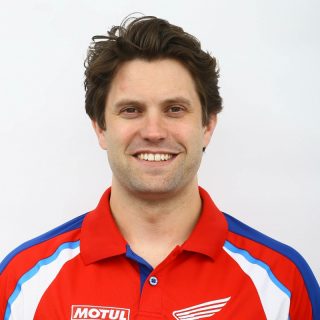 Jonny Twelvetrees
Team Manager
I am really happy how qualifying has gone, everyone from the team and the riders has worked together well and everyone is helping each other out. We have two new riders to the team, but already it feels like we have all been racing together for some time. We have Sébastien and Greg who have vast amount of endurance experience between them, and then Yonny who has never done endurance, but comes from MotoGP so brings different experience. I am pleased with the lap times and the consistency from each rider, tomorrow we have a strong starting position for the race, where we can push on from. We have 24 hours ahead of us, so anything can happen, but the team is going into the race positive and confident with both the all-new Fireblade and also the riders.
Bol d'Or
The Circuit Paul Ricard, France
FIM EWC 2018, Round 1
OVERALL QUALIFYING
NIGHT PRACTICE
FIRST QUALIFYING
FREE PRACTICE (1)
Friday 15 Sep 2017, 11:48 UTC
| # | Team | Constructor Constr. | Time/Gap |
| --- | --- | --- | --- |
| 1 | TEAM SRC KAWASAKI | Kawasaki | 1:58.609 |
| 2 | YART Yamaha | Yamaha | +0.306 |
| 3 | F.C.C. TSR Honda France | Honda | +0.337 |
| 4 | Suzuki Endurance Racing Team | Suzuki | +0.378 |
| 5 | Honda Endurance Racing | Honda | +0.635 |
| 6 | GMT94 – Yamaha | Yamaha | +1.026 |
| 7 | Team Tecmas BMW | BMW | +1.158 |
| 8 | EKO IVRacing BMW CSEU | BMW | +1.596 |
| 9 | Yamaha Viltais Experience | Yamaha | +1.662 |
| 10 | Voelpker NRT48 Schubert-Motors by ERC | BMW | +1.906 |
| 11 | WEPOL BMW Motorrad Team by penz13.com | BMW | +1.980 |
| 12 | Team 33 Accessoires – Louit Moto | Kawasaki | +2.251 |
| 13 | Bolliger Team Switzerland | Kawasaki | +2.269 |
| 14 | Maco Racing Team | Yamaha | +2.493 |
| 15 | Ecurie Chrono Sport | Kawasaki | +2.606 |
| 16 | 3ART – YAM AVENUE – MOTO TEAM 95 | Yamaha | +2.867 |
| 17 | Moto Ain CRT | Yamaha | +3.004 |
| 18 | Junior Team LMS Suzuki | Suzuki | +3.005 |
| 19 | Team April Moto Motors Events | Suzuki | +3.264 |
| 20 | sarazin motorsport by hall moto 02 | Yamaha | +3.378 |