The Honda Endurance Racing team, with its Endurance specialists Sébastien Gimbert, Randy de Puniet and Yonny Hernandez, is ready for the 2018/2019 FIM Endurance World Championship's Grand Finale at the legendary Suzuka 8 Hours event this weekend. Suzuka greeted the Endurance World Championship teams with blistering heat and high humidity during both days of testing on Wednesday and Thursday, as well as for the fully-packed programme today. After a two-hour Free Practice in the morning, each rider had two Qualifying sessions around lunch time, followed by the first night practice in which the rain, which had been forecast all day, finally hit. There was a brief rain shower in this morning's test, but that soon dried.

Honda's Endurance specialists made steady progress and improved on their lap times from a year ago, but the competition is fiercer than ever for this iconic race. Struggling with front end grip on the 50+ degree Celsius tarmac, the team have been working hard all weekend to make gains and will continue to do so to be ready for the big final race of the season on Sunday, 28th of July.

It was Columbian rider Yonny Hernandez who took the team's glory of being the fastest man of the trio, and the only one to lap sub 2:10 minutes. All three riders were close in pace though, and that consistency over eight hours of racing is incredibly important in overall race time. The Honda CBR1000RR Fireblade SP2 #111 will start the race from 21st position.

The 42ndEdition of the Suzuka 8 Hours gets underway at 11.30 local time (BST +8 hours) on Sunday 28 July.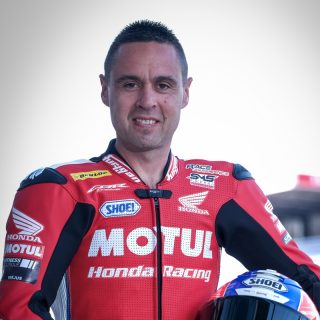 Sébastien Gimbert 111
My feeling is not so good because this position is not what I have come here for. We have too much problem with chattering and this makes it difficult to ride – especially here on this track. The bike is physical and it is not easy to pass other riders. Also yesterday I crashed two times losing the front. Honestly I had no feeling on the bike but today after the qualification it was a little bit better. For a better result we need to find two more seconds but at the moment I don't know where to find it. This is not our normal position in the ranking, but we have two more sessions to work on everything and find a solution to our issues.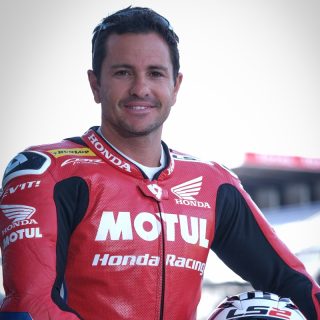 Randy de Puniet 111
Since the beginning of this week we struggle a lot in many points. We had hoped for some improvement during today, but finally all we tried did not work out. Hats off to the team that did an amazing job in every direction to get our problems fixed. But in the end we are too slow. On my side, I have chattering everywhere so I can't ride the bike without taking risks and there is no point to take any risks when you are four seconds slower. Honestly I am really disappointed for everybody at the moment but it is like this. We have another session tonight and one tomorrow to find a solution.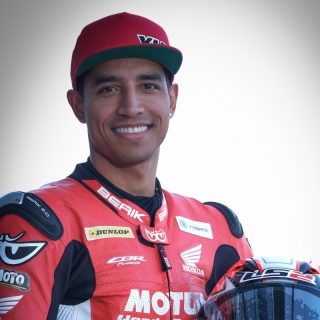 Yonny Hernandez 111
It was really hard work for the team and the riders so far. We have some problems with the setup and the feeling so far, especially with the grip. We only have the tires we normally ride in Europe and so we have a lot of work to do. I think now we need to focus on riding with the material we have right now. We are all just trying to do our best and I think this is not our position. But we keep working to try to get the best combination so we can do a good race. A big thanks goes out to the team for the really hard work done so far this week. We are having two more sessions where we can find something more. I am not disappointed but I am really surprised about the gap we are having compared to the other teams we were fighting all season so we know we can be faster, we just need to keep working hard to find the solution.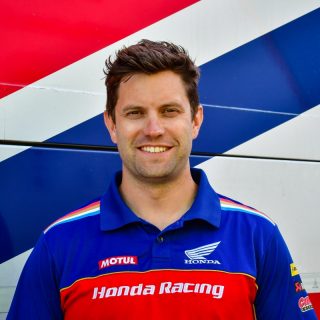 Jonny Twelvetrees
Team Manager
We made an improvement on last year but the improvement is smaller this year compared to other tracks. We are disappointed because we were expecting more. We had our problems at the start of the week and it has been hard to eradicate them whilst keeping a compromise between all three riders. That's been where we have been struggling. We are working on that more and are slowly coming to a setup that is the compromise between all three and we are going to take it to the night practice and tomorrow's session. We are planning on doing a bit of a race simulation to see how it works in reality because we have been working on individual setups until now and need to turn our heads to the race to maintain that pace.
Suzuka 8 Hours
Suzuka Circuit, Japan
FIM EWC 2018-2019, Round 5
Friday 26 Jul 2019, 09:17 UTC
| # | TEAM | CONSTRUCTOR | TIME/GAP |
| --- | --- | --- | --- |
| 1 | YAMAHA FACTORY RACING TEAM | YAMAHA | 2:06.619 |
| 2 | KAWASAKI RACING TEAM SUZUKA 8H | KAWASAKI | +0.014 |
| 3 | RED BULL HONDA | HONDA | +0.487 |
| 4 | MUSASHI RT HARC-PRO. HONDA | HONDA | +0.564 |
| 5 | YOSHIMURA SUZUKI MOTUL RACING | SUZUKI | +0.568 |
| 6 | YART | YAMAHA | +0.690 |
| 7 | F.C.C. TSR HONDA FRANCE | HONDA | +0.859 |
| 8 | AU TELURU SAG RT | HONDA | +1.297 |
| 9 | S-PULSE DREAM RACING | SUZUKI | +1.692 |
| 10 | KYB MORIWAKI RACING | HONDA | +2.139 |
| 21 | HONDA ENDURANCE RACING | HONDA | +3.571 |