The 8 Hours of Slovakia Ring gets underway tomorrow (Saturday 12 May), where Honda Endurance Racing will start from seventh place after scoring a combined time of 2:05.152 in today's final qualifying session. With consistent times aboard the Honda CBR1000RR Fireblade SP2, the team are confident heading into the eight-hour race.

Keen to repeat the performance of last year's event with a podium finish, Honda's endurance specialists Sébastien Gimbert, Gregory LeBlanc and Erwan Nigon have been working hard with the team to optimise the set-up of the Fireblade at the fast and technical 6km circuit.

All three riders have enjoyed strong qualifying sessions, with today's results all within the top-five. LeBlanc was first on track this morning for the team and finished fifth fastest with a lap time of 2:05.061. Gimbert completed the top-three in his session with the third fastest time (2:05.253). Last on track aboard the CBR was Nigon, who topped his session with a lap time of 2:05.143.

The team will now prepare for the 8 Hours of Slovakia Ring, which after a revised start time, is scheduled to get underway tomorrow at 1230 CEST.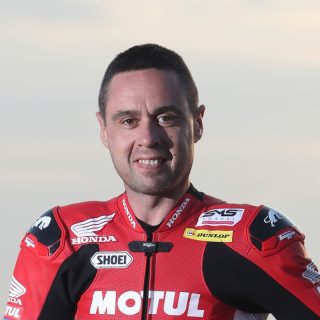 Sébastien Gimbert 111
I think we are ready for the race tomorrow! The Fireblade is very fast and we have good pace, which we have seen at the Bol d'Or and also at Le Mans. We have confirmation we can be on the podium and have good pace. Myself, Greg and Erwan all are very similar riders and we make a very good team. The team always work so hard for us to give us the best package possible and I think tomorrow after eight hours we should be in a good position. I am very confident for the race and look forward to the start.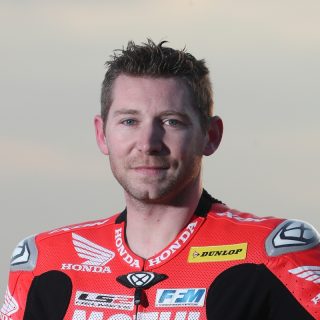 Gregory LeBlanc 111
My feeling today is not so bad, it's not perfect but I am happy and think we're in the best position we can be for the race tomorrow. In my session I had some traffic, two yellow flags and I wasn't able to push as much as I wanted, so I struggled a little. Qualifying isn't too important in endurance; it's all about the race! I think we have a good package and good feeling with the Fireblade, we have a new engine and it's very fast and will be good for the race. I am happy and confident, and looking forward to racing now.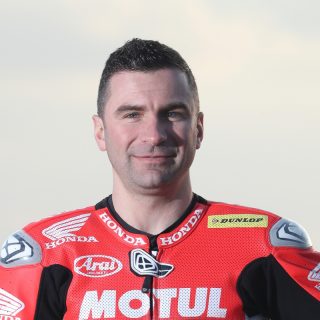 Erwan Nigon 111
Honestly it's great! I love Slovakia and it's great to be here after Le Mans, everyone is happy and we're just looking forward to racing again. We need to improve in some places during the race, but qualifying was good with seventh place and we reduced the gap to the front in the sessions when compared with Le Mans. We're making great progress with the tyres, the riders and the Fireblade, everyone works very well together and I think we can be strong tomorrow. The eight-hour is very different to a 24-hour, but they are similar as both are very hard in their own ways. We try to do our best and I try to do my best every time, so we just need to wait now and see what tomorrow brings.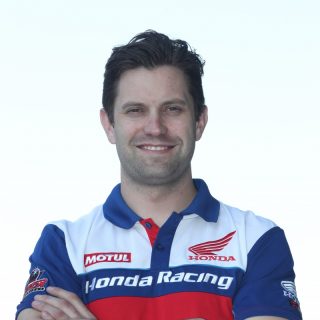 Jonny Twelvetrees
Team Manager
I'm pleased with how everything is going here in Slovakia. Everyone in the team has come to the event on a high after Le Mans and I know we're all keen to repeat the performance with a podium, or go one better with the win. We've managed to get a lot of track time over this week as there has been a lot of practice sessions, which has been really good for us. The times from the guys are all consistent and with endurance it's not all about qualifying as anything can happen over the eight hours, which we know all too well. We start the race seventh tomorrow and I know with a good start and the riders chipping away we'll be able to move up into the front group very quickly. I'm looking forward to getting going now and wish everyone a safe race.
8 Hours of Slovakia Ring
FIM EWC 2018, Round 3
COMBINED QUALIFYING
NIGHT PRACTICE
FIRST QUALIFYING
FREE PRACTICE
Friday 11 May 2018, 12:29 UTC
| # | Team | Constructor Constr. | Time/Gap |
| --- | --- | --- | --- |
| 1 | F.C.C. TSR Honda France | Honda | 2:04.352 |
| 2 | YART Yamaha | Yamaha | 2:04.432 |
| 3 | Suzuki Endurance Racing Team | Suzuki | 2:04.812 |
| 4 | GMT94 – Yamaha | Yamaha | 2:04.911 |
| 5 | TEAM SRC KAWASAKI | Kawasaki | 2:04.934 |
| 6 | NRT48 | BMW | 2:05.125 |
| 7 | Honda Endurance Racing | Honda | 2:05.152 |
| 8 | Mercury Racing | BMW | 2:05.247 |
| 9 | Moto Ain | Yamaha | 2:06.058 |
| 10 | Team April Moto Motors Events | Suzuki | 2:06.076 |