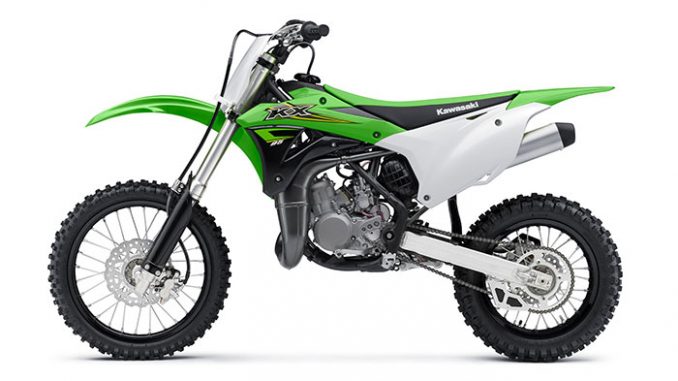 2017 Kawasaki KX85 Review

2017 Kawasaki KX85 on www.Totalmotorcycle.com
Big Bike in a Small Package…
Kawasaki's intermediate KX85 motocross racer is the natural progression after the kids outgrow their KX65. Loaded with big KX features, these high performance racers keep young riders at the front of the pack.
Designed for the youth racer looking for the ultimate advantage over the competition, the KX85 defines a "big bike in a small package." Injected with Kawasaki's winning technology, it is geared towards placing its fierce power, razor sharp handling, and factory-race inspired styling on the top step of the podium.
The two-stroke, single cylinder 85cc engine boasts the highly advanced KIPS powervalve system that generates a user friendly, wide-spread powerband. A key component in championship performance, the power and reliability is unmatched when lined up next to its competition.

KX – The bike that builds champions
From their first ride to lifting the trophy, legends choose KX – Created to dominate and built for winners, the KX65 and new KX85 are competition ready machines designed to encourage the green shoots of youth talent allowing it to blossom into full-blown race wins and Championship success.