-= Page 5 =-
Detroit Motorcycle Show 2005 Review Pages
I spent a lot of time walking around the Harley-Davidson's and Buells. I have to say the CityX caught my eye as a very unique bike for them to market. All of the Buells looked cool to me, but they have basically been unchanged for a few years. This can also be said of the Harley-Davidson's except for the Street Rod and the V-Rod. I took a few snaps in this area, but really this has been very well covered in recent motorcycle magazine reports. I do like a lot of the new character of Harley, and Buell makes a very fine looking sports bike. I love the effort they made developing the CityX, and it was pretty daring of them to try the clear/blue tint on all the plastic bits.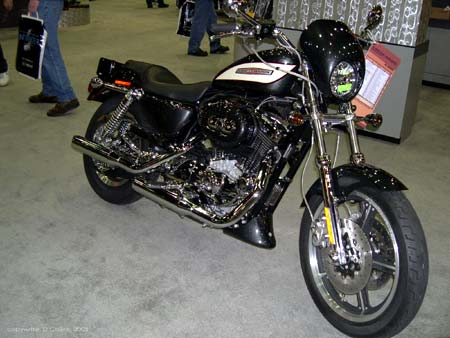 The XL1200R is a favorite of mine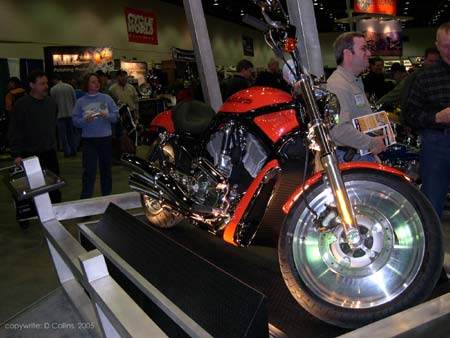 Harley Street Rod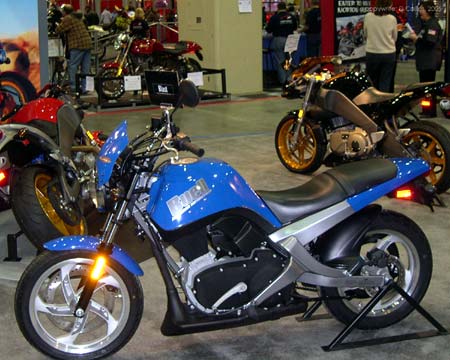 Fine blue Buell Lightning striking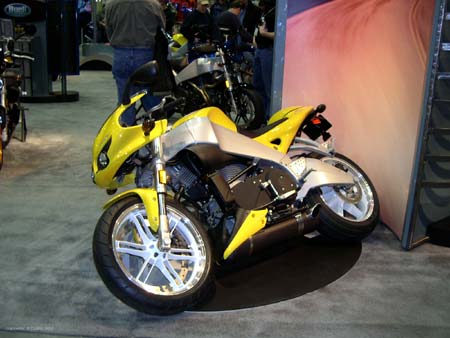 Cool leaning display at Buell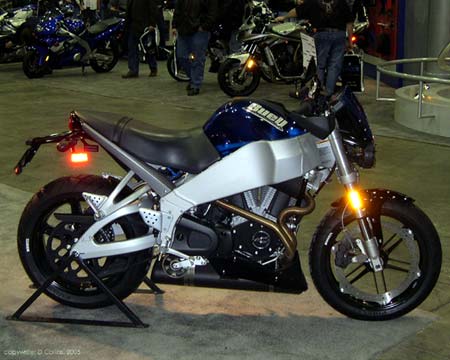 Buell CityX debut
Ducati had a great exhibit, but what caught my eye the most were the cutaways.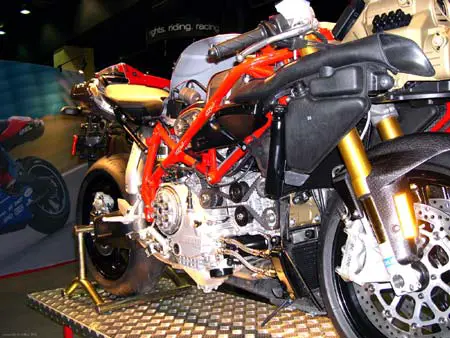 Cutaway Ducati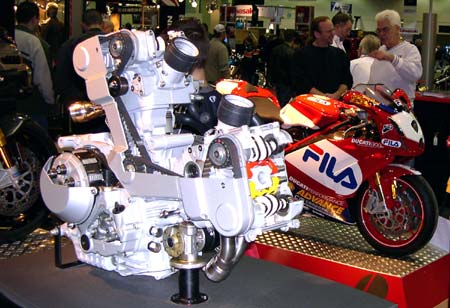 More of this very race-inspired display
---
Contact us: e-mail | Total Motorcycle – Motorcycle Buyers Guides, Beginners Guides, Motorcycle Photos, 2005 motorcycles.
Unbiased, helpful, personal, friendly and useful motorcycle resource