You are here: Home — 2012 ATV Models — 2012 Yamaha Rhino 700 FI Auto 4×4
2012 Yamaha Rhino 700 FI Auto 4×4
Back to 2012 Yamaha ATV Quad Models Index Page
Click photos to enlarge.
They make great desktop images.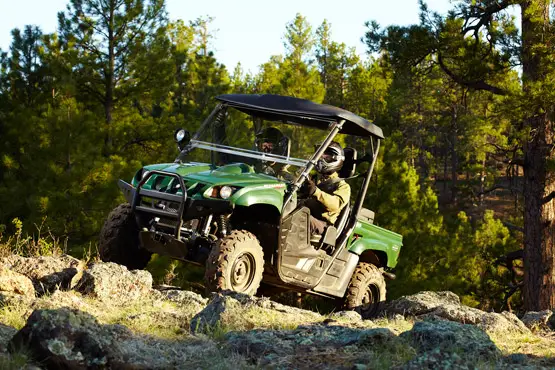 2012 Yamaha Rhino 700 FI Auto 4×4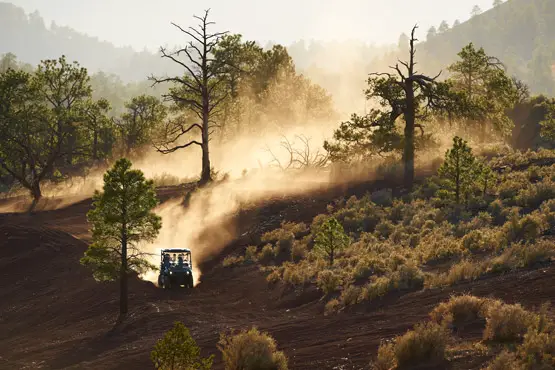 2012 Yamaha Rhino 700 FI Auto 4×4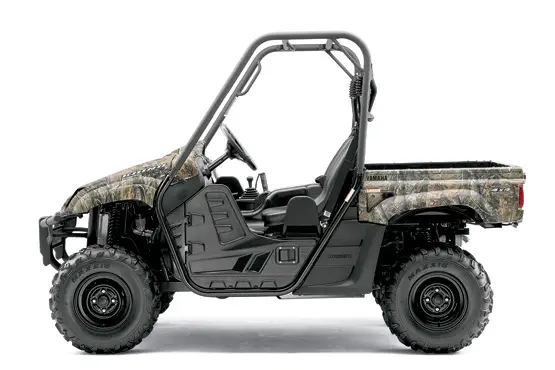 2012 Yamaha Rhino 700 FI Auto 4×4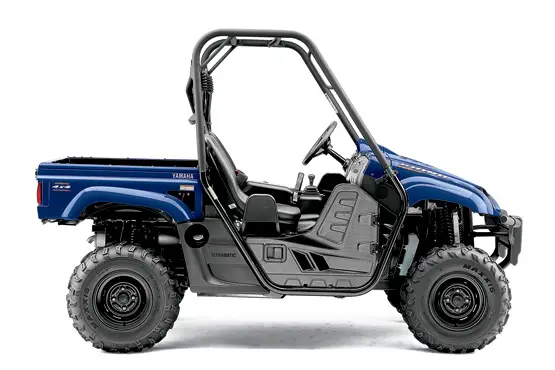 2012 Yamaha Rhino 700 FI Auto 4×4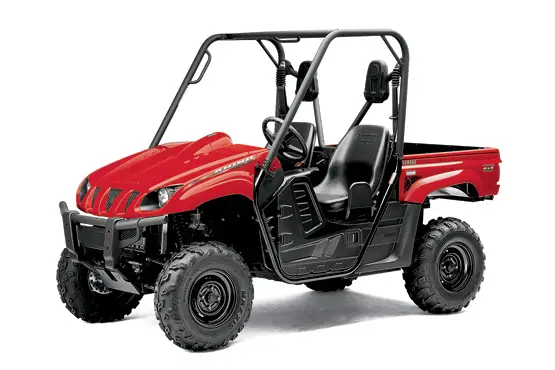 2012 Yamaha Rhino 700 FI Auto 4×4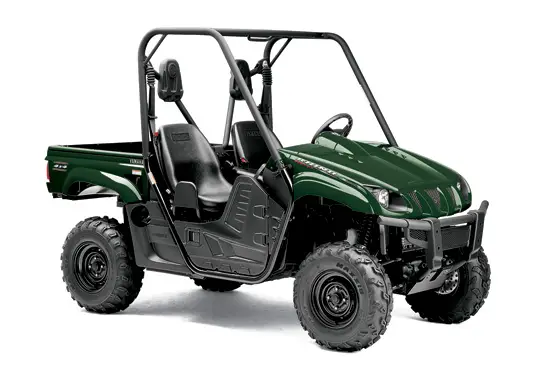 2012 Yamaha Rhino 700 FI Auto 4×4
– 2012 Yamaha Rhino 700 FI Auto 4×4

2012 Yamaha Rhino 700 FI Auto 4×4 Review
The side by side that sets the standard…
The ultimate side by side for so many reasons. Ultramatic transmission. Long travel four wheel independent suspension. Proven "Real World Tough" under the most rugged conditions. All in a rock solid, ultra-comfortable ride.
A perfect blend of work and play features help make the Rhino 700 FI the industry's most versatile, reliable, off-road capable SxS vehicle.
The 2012 Rhino sets the standard for versatility, value and reliable performance. Everything you need for off road work or play, including a 181kg cargo bed. The rugged 2012 Yamaha Rhino 700 FI: as capable as any ATV… and then some!
The Rhino 700FI is designed for the outdoorsman, the farmer, the recreational enthusiast.
Yes, it was designed for people just like you. The Rhino features a powerful 686cc fuel injected engine to pump out the power and torque needed to get you there and back, again and again, wherever there is. The Ultramatic transmission, long-travel four-wheel independent suspension and convenient automotive-inspired controls will have you cruising around in comfort and ease. And backed by Yamaha's unbeatable reliability and durability, you know it will be there at every turn of the key. Rhino 700 FI; setting the standard for versatility, value and reliable performance.
2012 Yamaha Rhino 700 FI Auto 4×4 Highlights:
Fuel injected 700 engine
4-wheel disc brakes
On-Command 2WD / 4WD / 4WD Diff-Lock
Key selling points:
1
Comfortable interior with automotive-type controls:
Stylish steering wheel, three-point seat belt
with anti-cinch shoulder belt, left-side foot brake
pedal/right-side foot accelerator pedal, centermounted
console shifter and parking brake lever,
turn-to-start ignition switch, indicator lights and
12-volt accessory outlet.

2
686cc liquid/oil-cooled, four-stroke engine and light
weight add up to an excellent power-to-weight ratio
and great performance.

3
Industry-exclusive fully automatic Ultramatic®
transmission with dual-range (Hi/Lo) drive and
reverse is the most advanced drive system available.
Maintains constant belt tension reducing wear,
gives great throttle response and provides industryexclusive
all-wheel downhill engine braking.

4
Industry-exclusive three-position On-Command®
In/Out 4WD feature lets you switch between 2WD,
limited-slip 4WD and fully locked differential 4WD-
all with the simple push of a button.

5
Fully independent four-wheel suspension: double
wishbones front and rear deliver 7.3 inches of wheel
travel and 12.1 inches of ground clearance; five-way
preload-adjustable shocks provide amazing comfort
while navigating rough terrain.

6
Thick bucket seats and long-travel suspension
system work together to provide the smoothest ride
in the industry.

7
The Sport Edition is ready to go with fully
adjustable piggyback shocks, one-piece cast
aluminum wheels, injection-molded sun top, over
fenders, and Baja-inspired front carry bar. Also
included are dealer-installed LED tail lights, brushed
aluminum shift knob, and cargo bed rails.

2012 Yamaha Rhino 700 FI Auto 4×4 Key Features:


686cc, liquid-cooled, SOHC, 4-valve, fuel injected, 4-stroke single is a proven performer with excellent performance and a great durability record
Mikuni 41mm throttle body fuel injection provides the precise fuel/air mixture regardless of outside air temperature or altitude for crisp throttle response. Other FI benefits include choke-free cold starting, reduced emissions and great fuel economy.
The engine's "mid ship" location centralizes mass in the centre of the Rhino for responsive handling and great suspension performance.
Key operated electric starting and maintenance-free transistor controlled ignition (TCI).
Four-valve combustion chamber design maximizes breathing efficiency providing a potent combination of low-rpm torque and right-now throttle response.
Automatic cam chain tensioner reduces mechanical engine noise and reduces maintenance.
Ceramic-composite plated cylinder liner provides reduced friction, excellent heat dissipation, outstanding durability and reduced weight.
Lightweight forged piston rides on a carburized, chrome-moly connecting rod for great durability.
Dual engine counterbalancers and rubber-damper engine mounts reduce vibration for great operator and passenger comfort.
Easy access, tools free air box design makes it simple to service the re-useable foam air filter. The air filter intake is located under the front hood and helps to reduce intake noise for even greater rider and passenger comfort. Plus it is high mounted to avoid water ingestion.
High capacity aluminium radiator with ring-type cooling fan delivers maximum cooling efficiency even during hot slow speed work days.
Forward mounted aluminium oil cooler maintains consistent lubricant temperatures for great engine durability. Both the main radiator and oil cooler are located high and inboard of the main frame for extra protection.
Convenient automotive style spin-on oil filter.
Quiet, full stainless steel exhaust system resists corrosion and features a screen-type spark arrestor to protec
t the environment.

Fully automatic Ultramatic™ transmission is the most advanced drive system in the ORV world. Not only is it simple to use . . . select a forward gear, step on the gas pedal and go, but it also provides all wheel downhill engine braking to reduce brake wear while providing great control. The key feature of Yamaha's exclusive Ultramatic CVT system is the V-belt is under constant tension (unlike a snowmobile CVT) and therefore provides superior no-slip performance, instant hook-up and significantly reduced belt wear.
Easy to use, console mounted "automotive style" shift lever … just like on a car.
Fully automatic "Ultramatic" CVT (constantly variable transmission) offers reverse, neutral, high and low ranges. The low range mode improves towing power while also improving "terrainability" in difficult conditions.
Sealed CVT belt case keeps out water and debris to help prevent belt slippage and wear. Convenient no tools required belt case drain plug … just in case.
CVT cooling ducts (intake and exhaust) are high-mounted to help prevent water and mud from entering the CVT system while also keeping CVT components cool. Special fan design on the primary clutch sheave also reduces CVT temperatures for extended belt life
Straight design front and rear drive shafts provide more efficient power delivery and eliminate the need for "U" joints. The drive shafts exit on a straight line from the engine to the differentials

Servo-controlled "On-Command" system allows you to switch between various drive modes including 2WD, limited-slip 4WD and fully locked 4WD (both front & rear diff locked) – all with a turn of a convenient dash mounted knob. Yamaha's "On-Command" system puts you in total control… you decide which is the best drive mode for the terrain … not the machine.
Dash mounted "On-Command" knob and indicator light lets you know what mode you are in.
Lightweight, compact front differential
Full square and round tube steel frame is rugged and durable.
Independent double "A" arm front and rear suspension provides excellent ride comfort
Heavy duty shocks with 5-way spring preload adjustability.
Front and rear wheel travel is 185mm or 7.3″
Minimum ground clearance is 280mm or 11″ for great terrainability

A single automotive-style brake pedal activates the front and rear hydraulic disc brakes. This 4 wheel disc brake system provides outstanding stopping performance in a variety of conditions. All four discs are tucked inside the rims to prevent damage from rocks, stumps etc.
Dual 200mm front and dual 185mm rear disc brakes squeezed by twin piston calipers provide excellent stopping power
Parking brake system utilizes a drive shaft mounted disc located inboard just behind the engine.
Convenient console mounted automotive-style parking brake lever with dash board warning light
Aggressive AT25X8-12 front and 25×10-12 rear tires provide excellent off road traction in a wide variety of conditions
Rugged steel wheels
Heavy duty 4 ply design increases puncture resistance and tire stiffness
Note: although these tires look like ATV tires they have a much higher load rating than a standard ATV tire.

"Tilt able" cargo bed can pack a total of 181 kgs or 400lbs of payload. The inner panels and floor of the bed are steel. Rubber bed mat helps prevent scratches and dents.
Convenient single lever tilt design … makes dumping heavy loads easy
Four tie down points inside the bed for added load security
Convenient automotive "control" layout. Shifter, parking brake, gas and brake pedals and keyed ignition are just like on a car, for ease of use and familiarity
Light, responsive rack-and-pinion steering features a fully sealed steering column and double U-jointed steering linkage for smooth, easy operation.
Operator and passenger seat belts
Multiple grab handles for added passenger security on rough terrain
Rugged roto-moulded doors and hip supports / restraints on seat edges
Rear brake lights
Quick remove bucket seats with head restraints offer great comfort and support.
Dash mounted 12 volt DC outlet for powering accessories or electronic devices.
Automotive style parking brake
Dash board mounted glove box and small item "cubby hole" in front section of console
Seat belt and helmet reminder lights on dash board
Convenient console mounted dual cup holders
Full length 3 piece high impact plastic skid plate protects the Rhino 700 from rocks, stumps, etc.
Smooth surface design of the skid plates allows the Rhino 700 to slide more easily over obstacles.
Heavy duty front bumper
High impact plastic CV boot guards mounted to front & rear "A" arms help to reduce CV boot damage
Durable polyethylene CV boots for tear and weather resistance
Easy to read digital LCD instrument with speedometer, odometer, dual tripmeters and fuel gauge.
Other features include clock, hour meter, battery voltmeter, 4WD rear differential lock status, transmission "gear" indicator, parking brake indicator and seat belt reminder light.
"On Command" mode indicator lets you know what type of drive is engaged, including a "Diff Lock" indicator light.
Digital gauge also features a full range of onboard engine diagnostic functions
Centrally located automotive style 2″ hitch receiver
Towing capacity is 550 kg or 1212 lbs.
Built in brackets for fast easy mounting of accessory rear bumper
Winch mounting area in front and below the radiator
Dual "cat eye" 30 watt Krypton headlights with low and high beam functions
Large 30 litre fuel tank means lots of "Ks" between fill ups
Low maintenance, sealed battery with plenty of cold weather cranking power
High impact plastic floor with "checker plate" pattern for added grip

---
2012 Yamaha Rhino 700 FI Auto 4×4 – USA Specifications
US MSRP* $11,499 (Hunter Green) Available from July, 2011
$11,499 (Steel Blue) Available from July, 2011
$12,049 (Realtree® AP™ Camouflage) Available from July, 2011

ENGINE
Type 686cc liquid-cooled w/fan, 4-stroke; SOHC, 4 valves
Bore x Stroke 102.0 x 84.0mm
Compression Ratio 9.2:1
Fuel Delivery Yamaha Fuel Injection (YFI) , 41mm
Ignition 32 Bit ECU
Starting System Electric
Transmission Yamaha Ultramatic® V-belt with all-wheel engine braking/H, L, N, R
Drive Train Yamaha On-Command® pushbutton;3-way locking differential; 2WD,4WD, locked 4WD; shaft drive

CHASSIS
Suspension / Front Independent double wishbone; 5-way preload adjustment, 7.3-in travel
Suspension / Rear Independent double wishbone; 5-way preload adjustment, 7.3-in travel
Brakes / Front Dual hydraulic disc, twin piston
Brakes / Rear Dual hydraulic disc
Tires / Front AT25x8-12 NHS
Tires / Rear AT25x10-12 NHS

DIMENSIONS
L x W x H 113.6 x 56.6 x 73 in
Wheelbase 75.2 in
Turning Radius 153.5 in
Ground Clearance 12.1 in
Fuel Capacity 7.9 gal
Wet Weight 1199 lb
Bed Capacity 400 lb
Towing Capacity 1212 lb

OTHER
Instrumentation Digital LCD Multifunction display; speedo, odo, dual trip, hour, clock, fuel, and gear position
Lighting Dual 30W Krypton multi-reflector headlights & dual 21/5W brakelight
Warranty 6 Month (Limited Factory Warranty)
2012 Yamaha Rhino 700 FI Auto 4×4 – Canadian Specifications
Canadian MSRP* $14,699 CDN
Engine
Engine 686cc, liquid cooled, SOHC, 4-valve, 4-stroke, single
Bore and Stroke 102mm x 84 mm
Compression Ratio 9.2:1
Fuel Delivery Mikuni 41mm throttle body FI
Ignition TCI
Starting Electric with auto decompression
Lubrication Wet sump
Transmission Ultramatic (sealed CVT), w/L-H-N-R,
w/full-time 4-wheel engine braking
Drive Train On-command 2WD / 4WD / 4WD diff lock/shaft drives


Chassis
Suspension (Front) Independent double wishbone, 185mm (7.3″) of wheel travel, 5-way preload adjustment
Suspension (Rear) Independent double wishbone, 185mm (7.3″) of wheel travel, 5-way preload adjustment
Brakes (Front) Dual 200mm discs
Brakes (Rear) Dual 185mm discs / Shaft mounted parking brake
Tires (Front) AT25 x 8-12, steel wheels
Tires (Rear) AT25 x 10-12, steel wheels


Dimensions
Length 2,885mm (113.6")
Width 1,385mm (54.4")
Height 1,853mm (73")
Wheelbase 1,910mm (75.2")
Turning radius 3,900mm (153.5")
Ground Clearance 280mm (11")
Fuel Capacity 30 litres (6.6 imp.gal.)
Wet Weight 544 kg (1199 lbs)
Bed Capacity 181kg (400 lb)
Towing Capacity 550kg (1,212 lb)
Warranty Private use – 6 months (unlimited mileage)
Commercial use 90 days (unlimited mileage)
Colour(s) Deep Green
Red

Specifications, appearance, and price of product are subject to change without notice.
* MSRP does not include freight, PDI (Pre Delivery Inspection), pre-rigging (boats), or taxes. Dealer may sell for less.