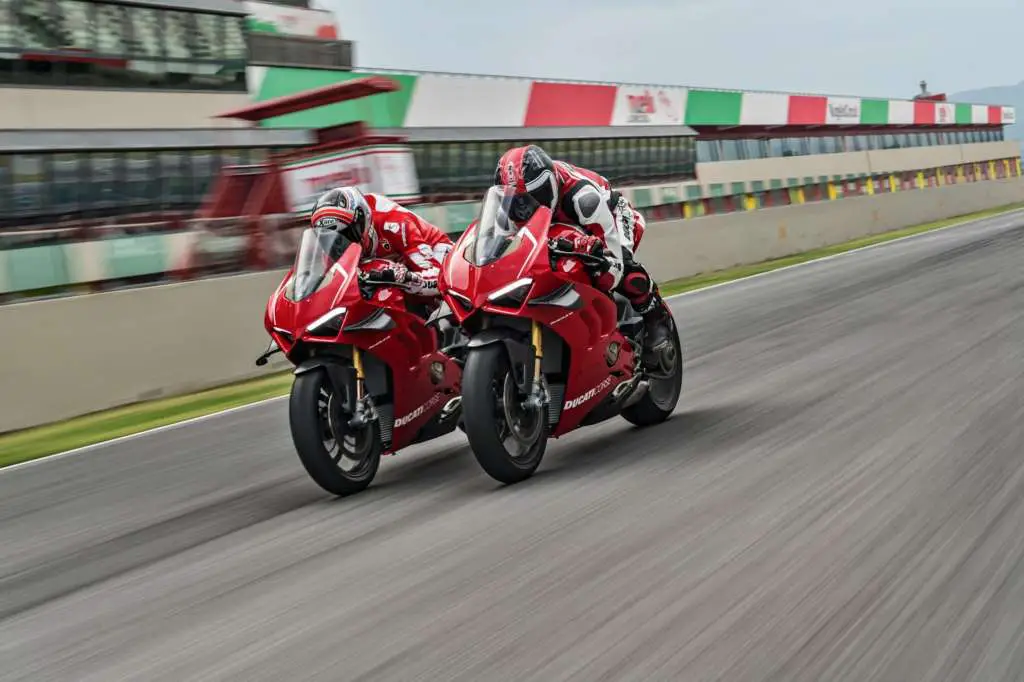 Ducati wants you to watch MotoAmerica on us for free and cheer on the Ducati Teams and are offering a you to Get a Free 7-day subscription to MotoAmerica Live+ Right Now. Amazing, I know!
Panigale V4 R | The sound of excellence – A race bike approved for the road. So fast, 22 pounds of weight was added to the Panigale V4 R in the MotoAmerica Stock 1000cc series to try and let the competition keep up!
In this year's MotoAmerica races Kyle Wyman #33 has put his Ducati Panigale V4 R on the Superbike podium while P.J. Jacobsen #99 has secured victories in Stock 1000 & Superbike Cup classes.
Check out Kyle Wyman and P.J. Jacobsen push the limits on a Panigale V4 R during this weekend's MotoAmerica race at Road Atlanta.
Click Here to receive a free 7-day subscription to MotoAmerica Live+ and learn more about the Panigale V4 R.
DETAILS
Watch Road Atlanta for free this weekend through MotoAmerica Live +
Ducati is pleased to offer you free access to all of the action of the upcoming round of MotoAmerica in Atlanta with a free trial of MotoAmerica Live +
To take advantage of your free trial and watch all the action this weekend, simply follow the instructions below.
1. Click through the button below
2. Select Purchase on the year subscription plan
4. Enter DUCATIFAN in the Promo code section
5. Click apply (it will say "Offer Code Applied – 2020 Atlanta PreView")
6. Then setup your account along with providing payment info
7. Download app and enjoy MotoAmerica Live + on iOS, Android and Roku app.
8. FREE View will expire and charge your card at 11:59 pm on Monday, August 3rd