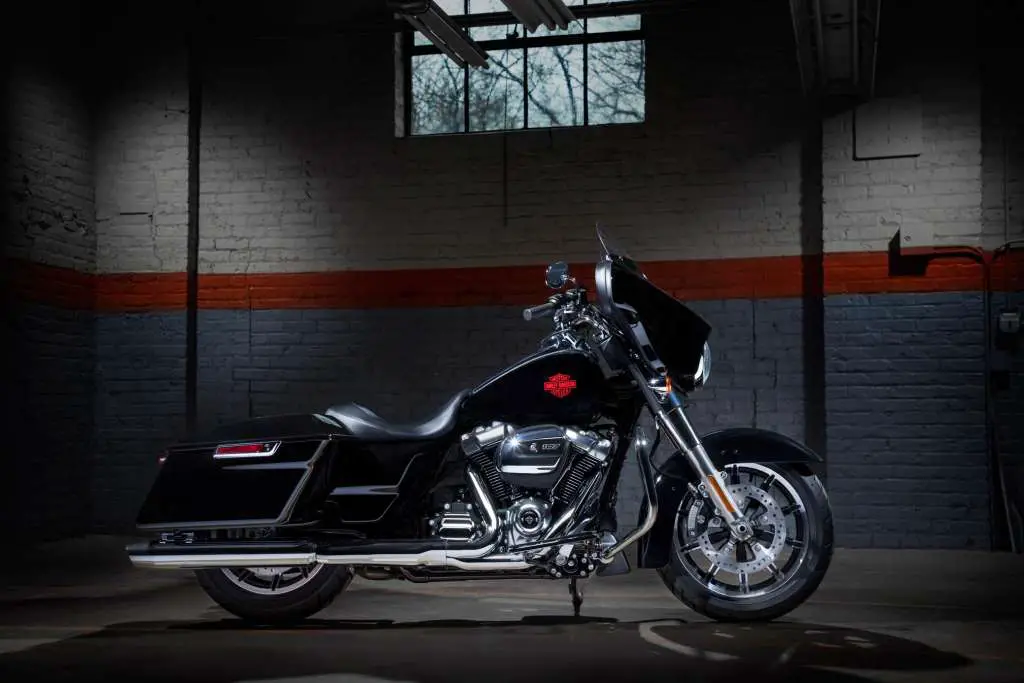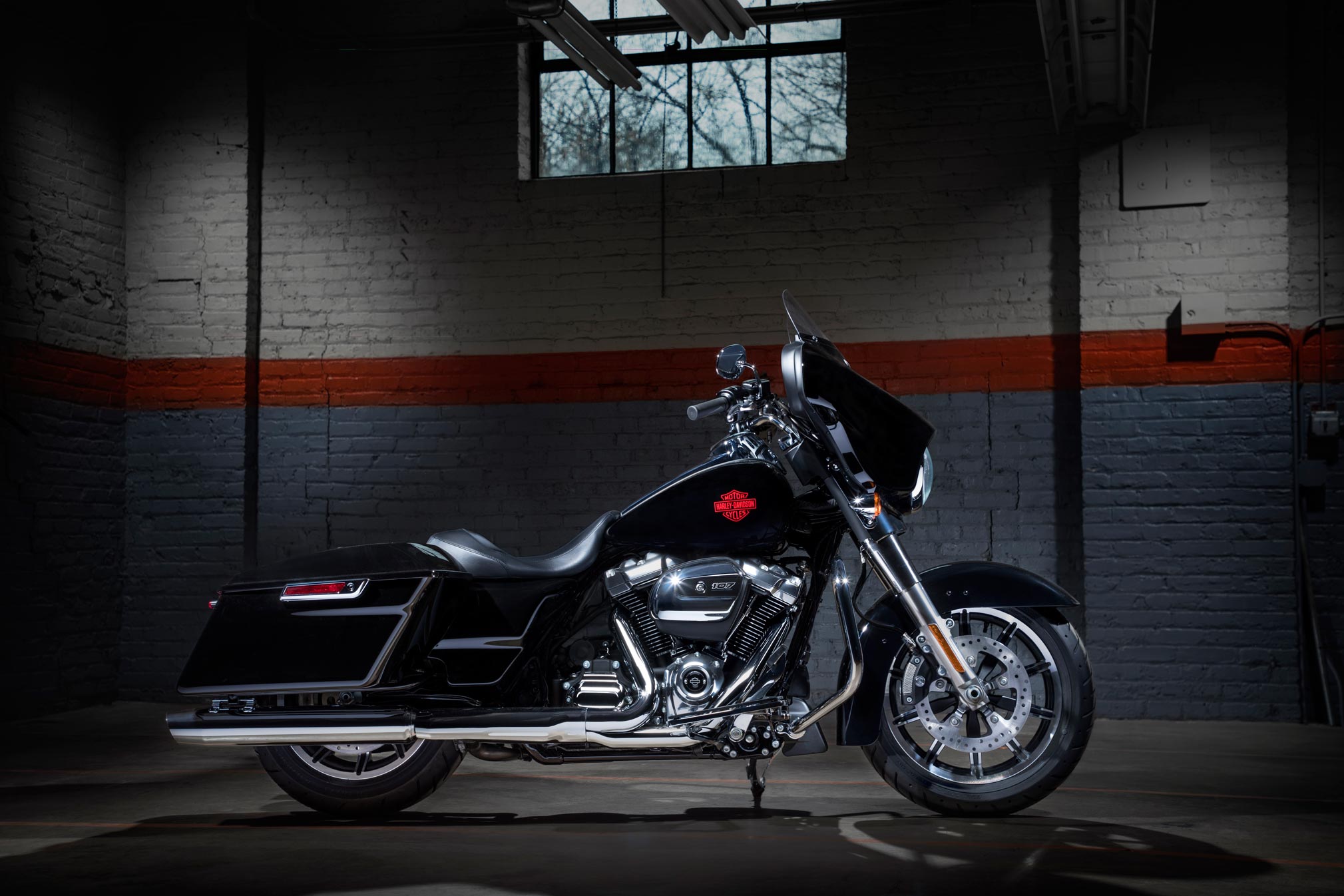 Harley-Davidson has announced a new addition to the Touring range of motorcycles. The new Electra Glide® Standard is a salute to the authentic Harley-Davidson touring experience. Inspired by the unrivalled heritage of the Electra Glide® name it is built to provide a raw, fundamental touring experience inspired by Harley-Davidson's Grand American Touring roots
Designed for the traditional touring customer, the Electra Glide Standard is for the rider seeking to disconnect from all the noise of the day-to-day through riding. A simplistic approach to providing the pure essentials has seen the creation of a motorcycle that provides and heightens the experience of the journey. This elemental experience is a key component in the design and engineering of the Electra Glide Standard.
The Electra Glide Standard features essential Harley-Davidson styling elements such as the iconic Batwing fairing, chrome trim, standard saddle bags, and cast aluminum wheels. Chrome accents are added in high-impact design areas and complemented by polished rocker, cam and derby covers and select blacked out components – a blend of traditional elements and modern trends.
To provide a raw touring motorcycle experience without compromising the ride, the Electra Glide Standard features the latest ride and handling technology of Harley-Davidson's Touring line such as standard electronic cruise control, hand-adjustable emulsion-technology rear shock absorbers, 49mm front forks with Dual Bending Valve suspension, and Reflex Linked Brembo Brakes with ABS. The deletion of the infotainment system enhances the light touch and leaves the rider to focus on connecting with the road.
A central part of the touring experience and a highlight of the Electra Glide Standard is its Milwaukee-Eight® 107ci. Engine, which features sleek, modern styling that respects the heritage of previous Harley-Davidson big twin engines.
In the Electra Glide Standard, the Milwaukee-Eight provides the performance and riding benefits that consumers the world over expect and appreciate, with quick throttle response, plenty of passing power, and that iconic Harley-Davidson big twin sound.
The Electra Glide Standard model is offered in Vivid Black with an M.S.R.P. of £19,995 (€27,745 ROI). For further information on the new Electra Glide Standard and the 2019 Touring line up, click here.
Brad Richards, Harley-Davidson Vice President of Styling and Design, said about the new Electra Glide Standard: "To express the stripped-back essence of the Electra Glide Standard, we focused on finishes that were simple, timeless, and fundamental to Harley-Davidson's Touring line. Chrome was retained, added to key components and complemented by polished and blacked out parts, for example.
"The rocker, cam, and derby covers are finished with chrome to emphasise the V-Twin shape of the Milwaukee-Eight 107 engine. In addition, they add a dose of nostalgia that draws a through-line all the way back to the first Electra Glide."