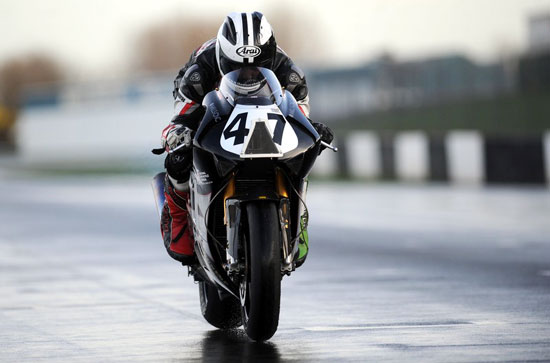 You are here: Home — 2009 Models — 2009 Norton Motorcycle Models
2009 Norton NRV 588 Race
Back to 2009 Norton Motorcycle Index Page
Click photos to enlarge.
They make great desktop images.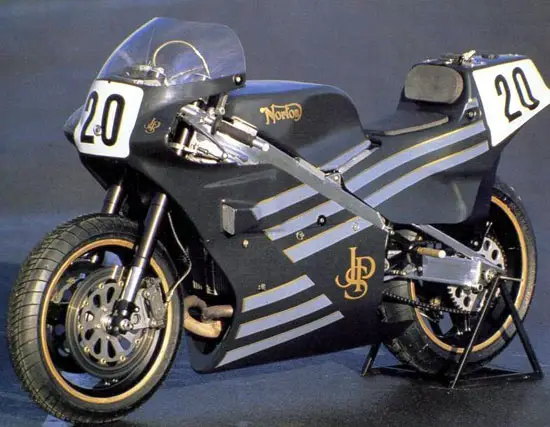 Norton Racer that inspired NRV 588 Race
– 2009 Norton NRV 588 Race

2009 Norton NRV 588 Race
The new NRV 588 race bikes has been in development for well over a year now, as these race bikes have progressed we have had a team working alongside them to put into production a road legal NRV 588. These bikes will be put into production summer 2009.
Initially we will doing a limited edition of 25 bikes, these will all be hand built in our new factory at Donington Park.
This machine was prototyped in 2006 by Brian Crighton and is directly evolved from the racer he designed for the 1995 season. Featured in Motor Cycle News 10 March 1994, it was a projected onward development of the Duckhams Nortons which stormed UK circuits in 1994, when Ian Simpson won the British Supercup championship and team-mate Phil Borley was third.
Outstanding features of Crighton's latest racer are numerous computer-controlled functions and the retention of the 1994 twin-shock chassis layout, but with a single shock absorber on one side, taking advantage of the SPONDON swingarm's extreme rigidity. Many features on this machine are in common use on racetracks today, showing how far ahead of its time the NRV-588 was when first conceived more than 10 years ago.
Features and Benefits:
2009 Norton NRV 588 Race – Specifications
MSRP $TBA

This NRV-588 has an advanced, up-to-date technical specification using computers to control all operations, but the general configuration is as follows

Engine 588cc twin-rotor Wankel type
Fuel injected, direct spray into both bell mouths
Fully variable intake tract to peak maximum torque between 8000-11,000rpm
Electric water pump
Ducted fan air cooling for rotors
Fly-by-wire throttle
Power Projected at 170 BHP @ 11,500 RPM
Max torque 80 Ibs ft, at variable rpm
Chassis Twin spar aluminium, by Spondon Front Suspension Ohlins upside-down fork Rear Suspension Ohlins specially made long-stroke single-sided direct connection unit Brakes AP Discs with radial mounted front callipers and rear 2 piston brake calliper. Wheels Dymag 16.5in Tyres Dunlop Weight 130kg (dry)

Specifications, appearance, and price of product are subject to change without notice.