Total Motorcycle Clothing and Merchandise
Support a Great Site and Motorcycle Community


Actual TMW Rider T-shirt Logo in Red and Silver
This is YOUR chance to own a piece of Total Motorcycle, the community you built, by people like you and wear that fact proudly upon your chest.
Order your Total Motorcycle T-Shirt today and your money will go directly to supporting not only the motorcycle community you love, but motorcyclists and motorcycling worldwide through Total Motorcycle. I don't have to tell you they make great gifts for birthdays, new bikers, returning bikers, holidays, you name it. Everyone loves to be part of something special.
For those wanting something really special, I have for you a Limited Edition Line. The Limited Edition Line will feature the highest quality T-Shirts like our Standard Line but will be offered in small limited quantity batches of a select color.
These are the highest quality T-shirts available at the most reasonable prices I can offer. I'm sure you will appreciate the simple logo design that is not "advertising flashy" and it's something you can wear with pride.
And…you'll love the prices!! The average suggested price by our members was $21.00+ but you can buy one right now for only $14.99 (reg. 17.99) for one, OR buy 3 or more for just $11.99 each!
Just check out this outstanding value you can get your hands on right now:
T-Shirt Specifications:



Heavy duty weight 10.1 oz. 100% cotton preshrunk jersey. Ultra tight knit surface. Seamless double-needle collar. Taped neck and shoulders. Double-needle sleeve and bottom hem. Quarter-turned to eliminate centre crease.
Colors Available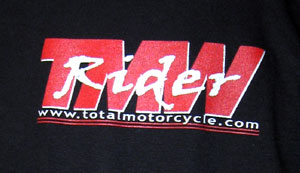 Black (featuring Red and Silver logo)


Limited Edition Colors
(Quantities Limited, first come first served)
(click to enlarge and see whole shirt)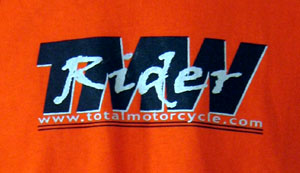 Orange (Black and Silver logo)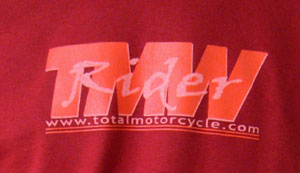 Cardinal Red (Lt. Orange and Dk. Orange logo)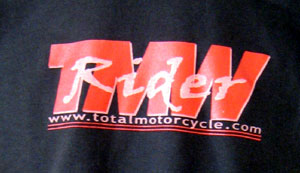 Dark Chocolate (Lt. Orange and Dk. Orange logo)


T-Shirt sizing



Standard adult unisex sizing.
(if you normally wear a large T-shirt, then this large will fit you)
Measurement (inches): Width/Length
Small Size: 18″ width / 28″ length
Medium Size: 20″ width / 29″ length
Large Size: 22″ width / 30″ length
X-Large Size: 24″ width / 31″ length
XX-Large Size: 26″ width / 32″ length
Base Price:
Good Deal: Buy 1 shirt for only $14.99 and save $3.00 (Reg $17.99)
Better Deal: Buy 2 shirts for only $12.99 each and save $10.00 (Reg $35.99)
Best Deal: Buy 3 or more shirts for only $11.99 each and save $18.00 and more
Shipping Costs:
*please note that I've done everything possible to keep shipping costs as small as possible.
DOUBLE SAVINGS BONUS: You save quite a bit of money on shipping for more than 1 T-shirt and you also get a discount buying more than 1 shirt too!

USA and Canada
1 Shirt: Add $2.75 for 1 t-shirt (air mail)
2 Shirts: Add $5.30 (air mail)
3 Shirts: Add $7.85 (air mail)
Note: For 4 or more t-shirts please eMail me for shipping costs
International
1 Shirt: Add $9.70 (via surface mail, sent to 1 mailing address)
2-3 Shirts: Add $14.80 (via surface mail, sent to 1 mailing address)
Note: For 4 or more t-shirts please eMail me for shipping costs
To Calculate Total Price:
Add the Base Price and Shipping together and your done! Did you order enough? Remember you get a discount if you order more than one and they do make great gifts. 🙂
How to Pay/Order:
Thank you for your support and enjoy your new TMW Rider T-shirts!
Wear them with pride.
---