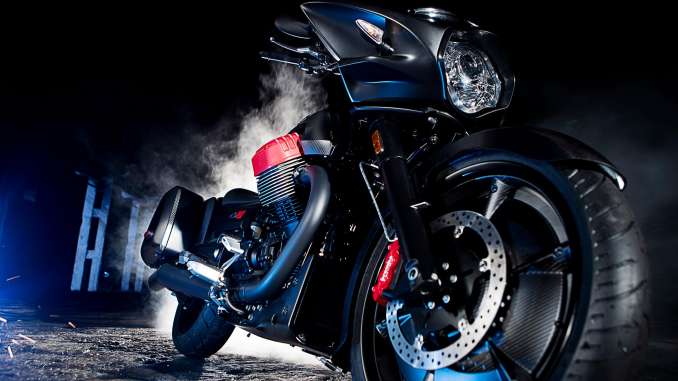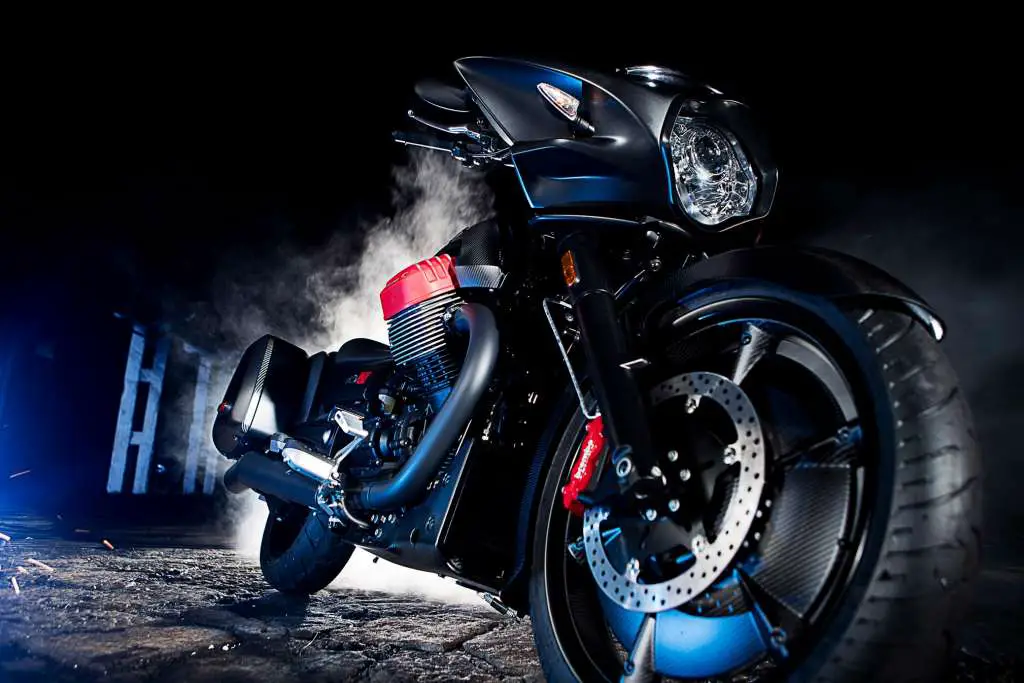 Introducing the new 2018 Moto Guzzi Motorcycle Guide.
New Bike Reviews, Huge Photos, Full Specifications. Get it all at Total Motorcycle.
Custom
– 2018 Moto Guzzi California 1400 Custom
– 2018 Moto Guzzi California Touring
– 2018 Moto Guzzi Audace Carbon
Street
– 2018 Moto Guzzi Griso 8V SE – (USA)
– 2018 Moto Guzzi V9 Bobber – New model
– 2018 Moto Guzzi V9 Roamer – New model
– 2018 Moto Guzzi V7 III Rough – New model
– 2018 Moto Guzzi V7 III Milano – New model
– 2018 Moto Guzzi V7 III Carbon – New model
– 2018 Moto Guzzi V7 III Stone
– 2018 Moto Guzzi V7 III Special
– 2018 Moto Guzzi V7 III Racer
Enduro / Adventure / Touring
– 2018 Moto Guzzi V85 – New model
– 2018 Moto Guzzi Stelvio 1200 NTX
– 2018 Moto Guzzi Norge 1200 GT 8V
From the Manufacturer:
Moto Guzzi Concept V85
This is another step by Moto Guzzi towards the future, which will bring the Como Eagle to celebrate its 100-year anniversary in 2021 with a new range of motorcycles built on the technical base of the Concept V85. It is a motorcycle dedicated to destinations, which has always been the heritage of Moto Guzzi in their purest and most original manner, which bring to mind the epic and adventurous rally raids of the 1980s, a world from which it has inherited style, charm and emotion, but which has been designed to face both every day and long-range roads, according to the most up-to-date requirements and the forthcoming ventures.
The Concept V85 pays tribute to the great adventurous trips and is dedicated to those who, despite never ceasing to dream of adventurous journeys, are seeking out a motorcycle capable of returning that spirit to their everyday journeys. A new Moto Guzzi engine is being launched in the Concept V85. The construction design is proprietary and excludes the entire current Moto Guzzi production: in fact, it is a two-cylinder 90° transverse air-cooled 850cc which, thanks to its complete redesign, has 80 HP of maximum power. This feature, coupled with the powerful torque at low speeds typical of all Moto Guzzi two-cylinders and the lightness of the Concept V85, make it fun to use in for on-road and off-road riding.
Moto Guzzi V7 III New Versions
 The V7 III family growing with the new special versions, as Moto Guzzi's homage to the art of customization. They are distinguished by the different layout obtained by using originality and competence to introduce a series of high quality special parts, capable of returning to each motorcycle a very different connotation and a unique character. The V7 III Carbon (in limited edition and numbered) celebrates customization, when interpreted with originality and good taste, combining V7's authentic style with the precious and modern quality of many carbon fiber components, as well as numerous other contrasting details in red color as the engine heads, the seams of the new seat in Alcantara material and the Brembo front brake caliper. The V7 III Rough is distinguished by the knobby tires cast on radial spokes and the many details that give V7 III Rough a country citizen style. The equipment is completed by the dedicated seat with stitching, a passenger grab strap and the pair of aluminum side fairings. The V7 III Milano is distinguished by its highly refined style and high-end gear, including dual circular instrumentation, chrome exhausts and passenger handlebars. It is distinguished by the shiny colors of the tank and for the spoked wheels that contribute to giving it a modern look. The standard equipment is completed by prestigious details such as the aluminum fenders and side fairings.
Manufacturer Websites
Moto Guzzi