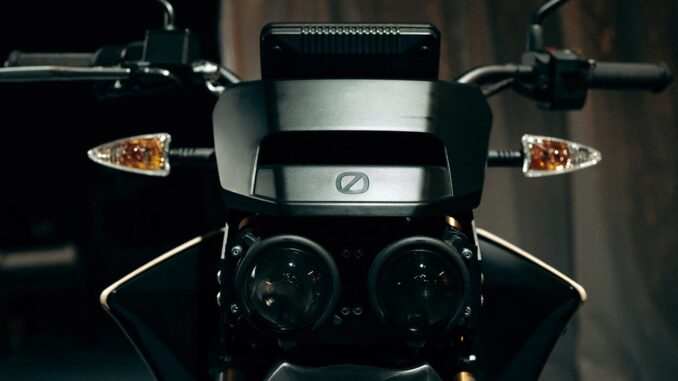 Introducing the new 2023 Zero Motorcycle Guide.
New Bike Reviews, Huge Photos, Full Specifications. Get it all at Total Motorcycle with the 2023 Zero Motorcycle Guide.
Electric Street Bikes
Electric Dual Sport Bikes
– 2023 Zero DSR/X – New model
Electric Concepts
– 2023 Zero SR-X Concept – New model
From the Manufacturer: 2023 Zero Motorcycle Guide
Stealthy options for new Zero 2023 models
POWERFUL DESIGN
Design has always been an element at the center of what drives us. When we partnered with the award-winning design firm from San Francisco, Huge Moto, we started out with a plan to build a custom FXS. What transpired was a mission to craft the motorcycle of the future.
Huge Moto's boss, Bill Webb, shared what they were looking for in their concept. "A design that feels futuristic, seamless and lightweight. Bruce Lee was our philosophical inspiration: Lean muscularity with agility and speed!"
After a few years, a ton of sketches, and stunning concept bike – the production version of Zero FXE was born, designed to advance the way we think about transportation.
Staying very true to the concept designs, the production-based FXE did not disappoint. With an equally breathtaking profile and performance, the FXE was a welcomed addition to the Zero line up.
Now, on the 1-year anniversary of the model that set the design standard for the future of electric motorcycles, the 2023 FXE comes in an all-new high gloss black, making our futuristic bike stealthier than ever.
STEALTHY SHREDDER
The world's most popular enduro style electric motorcycle remains locked and loaded for your favorite trails. For 2023, it's back in a stealthy customer favorite color.
Hint: it's black
Manufacturer Websites – 2023 Zero Motorcycle Guide