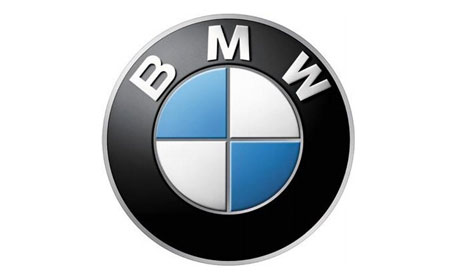 Woodcliff Lake, NJ – April 23, 2018…Travis Wyman made BMW history April 15, during MotoAmerica racing at Road Atlanta. Piloting his Weir Everywhere Racing, Dunlop-shod BMW S 1000 RR, Wyman was the first BMW rider to win a MotoAmerica race in the Stock 1000 class. Previously, Steve Rapp had placed second in MotoAmerica at Laguna Seca in the Superstock 1000 class in 2015.
According to BMW Race Engineer Steve Weir, the weekend started with dry conditions in which Wyman wasted no time in obtaining pole position in the first qualifying session, leading his nearest competition by 7/10ths of a second. However, Sunday's qualifying rounds brought torrential rain, numerous crashes, and race stoppages.
"The decision to skip qualifying in the rain had the potential to put us at a serious disadvantage as we did not have data or setup time in the rain with Travis," said Weir. "For the race, the bike's electronics were switched to rain mode and the suspension was softened to allow better compliance under the slower conditions. Travis lined up in Pole Position and the flag was dropped. He bobbled initially on the start, putting him in fourth place coming into turn one. By turn two he had already made his way up to second place. By lap two, Travis pulled into the lead and never looked back, leaving his competition behind and crossing the finish line 5.6 seconds ahead of second place finisher Travis Lee, taking the win in a commanding fashion."
Travis took home $3000.00 in BMW Race Contingency winnings for his efforts.
Danny Eslick also made an appearance at Road Atlanta on the Scheibe Racing, Hayes Brakes- backed BMW S 1000 RR. The Team had the opportunity to work with Eslick at the Barber Motorsport Dunlop tire test weeks prior in which Eslick appeared very comfortable on the BMW. He finished with the eighth fastest time on his first outing.
The Scheibe Racing Team came to Road Atlanta with high hopes for a top five finish. Eslick did not disappoint in Super Pole, qualifying sixth – just 3/10ths of a second behind Factory Yamaha rider Garrett Gerloff.
In race one, Eslick got off to an excellent start but was pinched off in turn four, which nearly sent him off track. When he recovered, he had fallen back to tenth. Eslick persevered and charged his way up to a respectable seventh place finish. Race 2 was held on a rain-drenched treacherous track that eliminated four of the top riders, including Eslick, who was in third place on the second lap when he lost control of his bike and went down. Eslick was uninjured in the crash, and the Scheibe Race Team took home $1900.00 in BMW Race Contingency money for their efforts.
CCS/ASRA Team Challenge – Carolina Motorsports Park – April 14-15
Greg Ludt, of Charlotte, NC, took his Woodcraft, PFC Brakes, Pirelli-shod BMW S 1000 RR to several podium finishes during the CCS/ASRA Team Challenge at Carolina Motorsports Park, April 14-15. In Saturday's Expert GTO race, Ludt placed fifth among a star-studded field of racers. He went on to improve his results in the Expert Superbike Unlimited, placing fourth. Ludt dominated Expert Formula 40 with a first-place victory and a fourth in the Expert Grand Prix Unlimited.
On Sunday, when BMW money was on the line, Ludt stepped up his placing in the Expert Grand Prix Unlimited, taking third place and $500.00 in BMW Race Contingency for his efforts. Ludt capped the weekend with first-place finishes in the Expert Formula 40 and Expert Superbike Unlimited.
Ryan Jones, of Stephens City, VA, took his Jones Express, Gochi Tech, Pirelli-shod BMW S 1000 RR to an eighth-place finish in Sunday's Expert Grand Prix Unlimited race and a fifth in the ASRA Team Challenge, taking home $1000.00 in BMW Race Contingency winnings.
Long time racer Eric Helmbach, of Brandy Station, VA, returned to racing action aboard his Washington Cycle Works, Tanom Motors, Pirelli-shod BMW S 10000 RR, placing third in Expert Formula 40. In Sunday's ASRA Team Challenge, Helmbach's team placed sixth.
Colin Chatterjie, of Oakton VA, took his SCIF Alarms, Pirelli-shod BMW S 1000 RR to several top 10 finishes at Carolina Motorsports Park. Chatterjie placed sevnth in Expert GTO and tenth in Expert Superbike Unlimited. In Sunday's ASRA Team Challenge, Chatterjie's team placed seventh.
Stephen Hoffman, of Waldorf, MD, took his Battley Harley, KWS Motorsports BMW S 1000 RR to a ninth-place finish in Expert Formula 40.
Dyllon Thompson, of West Orange, NJ, had an impressive weekend onboard his Moto-D, Pirelli- shod BMW S 1000 RR. In Saturdays GTO, Thompson placed second among a field of fast amateurs. He went on to place third in Amateur Superbike. On Sunday, Thompson placed second in the Amateur Supersport Unlimited and eighth in the Amateur Grand Prix Unlimited.
Scott Marzen, of Bluffton, SC, took his BMW S 1000 RR to a ninth-place finish in the Amateur GTO and a fifth in Amateur Formula 40.
BMW Group In America
BMW of North America, LLC has been present in the United States since 1975. Rolls-Royce Motor Cars NA, LLC began distributing vehicles in 2003. The BMW Group in the United States has grown to include marketing, sales, and financial service organizations for the BMW brand of motor vehicles, including motorcycles, the MINI brand, and Rolls-Royce Motor Cars; Designworks, a strategic design consultancy based in California; technology offices in Silicon Valley and Chicago, and various other operations throughout the country. BMW Manufacturing Co., LLC in South Carolina is part of BMW Group's global manufacturing network and is the manufacturing plant for all X5 and X3 Sports Activity Vehicles and X6 and X4 Sports Activity Coupes. The BMW Group sales organization is represented in the U.S. through networks of 344 BMW passenger car and BMW Sports Activity Vehicle centers, 153 BMW motorcycle retailers, 127 MINI passenger car dealers, and 36 Rolls-Royce Motor Car dealers. BMW (US) Holding Corp., the BMW Group's sales headquarters for North America, is located in Woodcliff Lake, New Jersey.