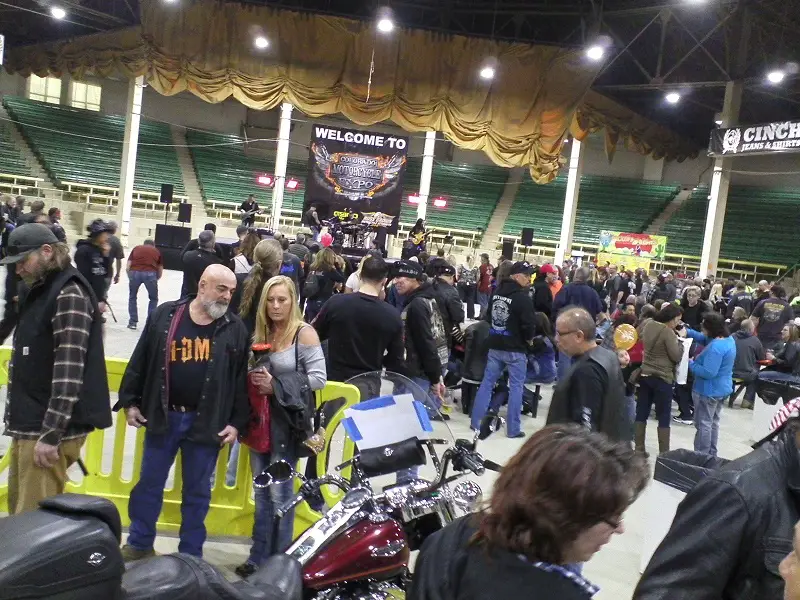 We've got the country's Largest Indoor Motorcycle Swap Meet with nearly 800 Booths, combined with one of the country's largest Antique & Custom Motorcycle Shows, with 100 bikes. 
Down in the stadium we'll have live music with Guild of Ages and Falling West.   Also don't miss the Jet Powered Smart Car and the Thunder and Lightning Quads which will be on display from Rocket Billy Racing.
There will also be new and used bikes for sale, and lots of giveaways like a Free 2018 Harley Davidson FXLR Lowrider courtesy of Russ Brown Motorcycle Attorneys! You can even enter for free to win $15,000 cash!
We're always looking for new vendors to keep the show fresh and interesting.   This is a great place to make some extra cash or move excess inventory.   Booth rates (10' x 10' booth) are only $135 for first time vendors.
For more information on the swap meet, Click here. 
If you're interested in the Motorcycle Show, click here for info and pictures from prior shows.
Just like we did last year we'll have our used bike corral downstairs with bikes from private sellers.   If you want to sell your bike it's only $20 for the first bike and $10 for each additional bike.  Plus we will give you a free weekend pass with your registration, so the first bike is basically free.  Click here to register to sell your bike at the show.
If you are coming in from out of town make sure to ask for the Colorado Motorcycle Expo rate at our partner Hotel. Click Here
It will definitely save you time if you buy tickets in advance.  You can do that here: EXPO TICKETS.
Just like in all prior years, Colors will be allowed.
We will be providing additional updates in the coming weeks prior to the show.  As always, we welcome your comments, questions & suggestions.
Colorado Motorcycle Expo (Office)
950 Wadsworth Blvd
Suite 306
Lakewood, CO 80214
303-835-6967