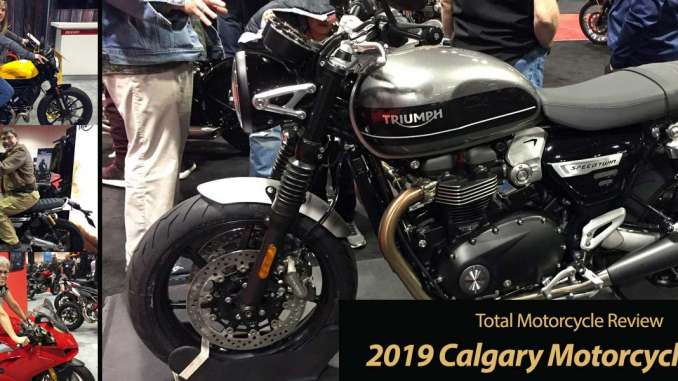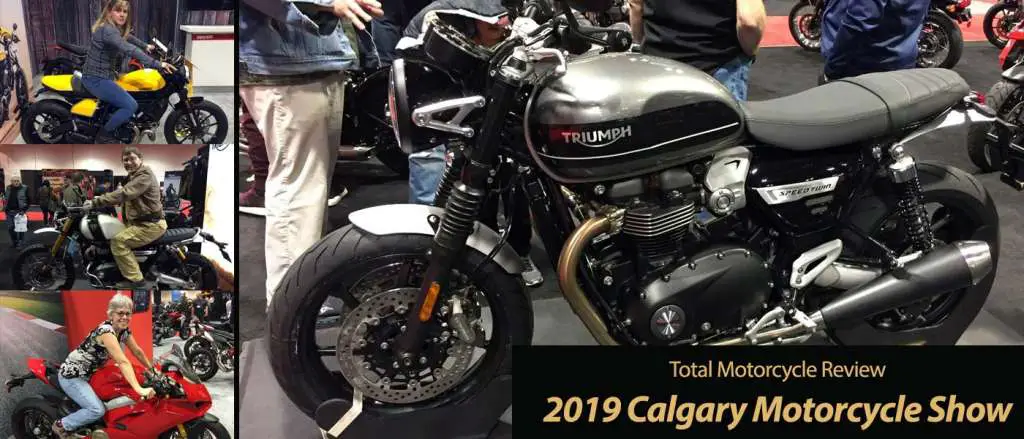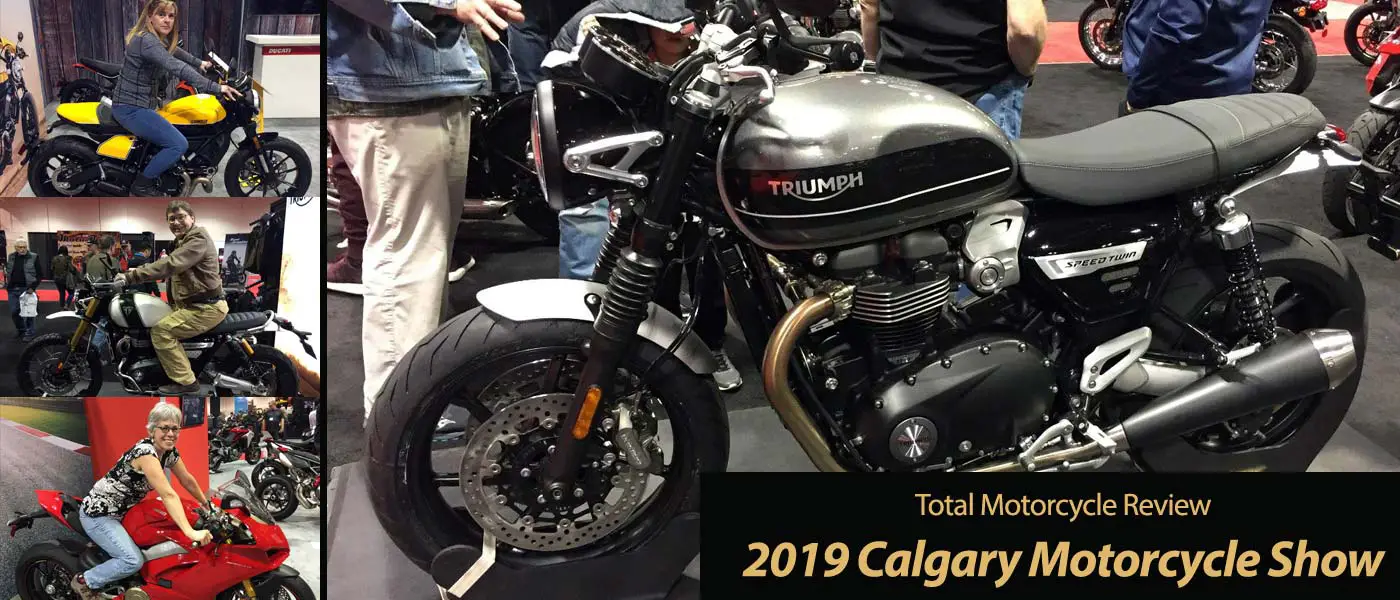 Total Motorcycle reviewer, Bruce Ross, was at the 2019 Calgary Motorcycle Show to cover the first 2019 motorcycle show for our readers! Exciting new 2019 motorcycles, major manufacturers, stunt shows and vendors galore make this a must-read review whether you're a hardcore rider, newcomer, curious fan or just tired of the cold winter weather, you won't want to miss this year's first 2019 show review!

2019 Calgary Motorcycle Show
The Canadian Motorcycle Show Circuit kicked off in Calgary to enthusiastic fans and optimistic vendors at BMO Centre, Stampede Park.  The travelling show continues to mature with returning favorites such as the Yamaha Riding academy, and the insane motorcycle stunt show.  Canada's best known riding instructor Clinton Smout was also there to demo safe riding tips with his own humorous slant via his in helmet microphone.
Most major brands were on hand this year with the notable exceptions of MV Agusta and Royal Enfield.  There is a lot of great buzz around Enfield's new 650 Interceptor and Continental GT platform, and we are optimistic that it will makes its Canadian appearance soon.  But enough of what was missing – let's talk about what was great!
The mid-sized Adventure segment is constantly being redefined with recent updates to the Triumph Tiger series, the totally new BMW F750 / 850 GS series, and the potentially awesome Moto-Guzzi V-85.  Riders are constantly searching for the on-road / off-road sweet spot for adventure-tourers, and lighter, smaller options are beginning to emerge.  Despite all of the competition however, it was the new KTM 790 Adventure that stole the show, making its second appearance world-wide following its debut at the EIMCA show before Christmas. Physically smaller than the larger 1090 and 1290 series KTMs, the new parallel twin 790 looks to be much more suited for single track than its bigger siblings.  The low slung fuel tank is an innovative feature that not only keeps the fuel low on the bike, but also provides a measure of wind protection, as well as engine protection for the bike.  Time will tell if the design can hold up to the inevitable beatings it will get from off road riding, but at the very least, the design has potential to be a game changer in the Adventure class.
Not too far behind in the wow factor is the long-awaited Moto-Guzzi V85.  Ergonomically the V85 is spot–on for a 175cm rider with a comfortable seat and cruise control as standard.  With initial claims of over 80 hp. being made, this bike has strong potential to become Guzzi's best seller.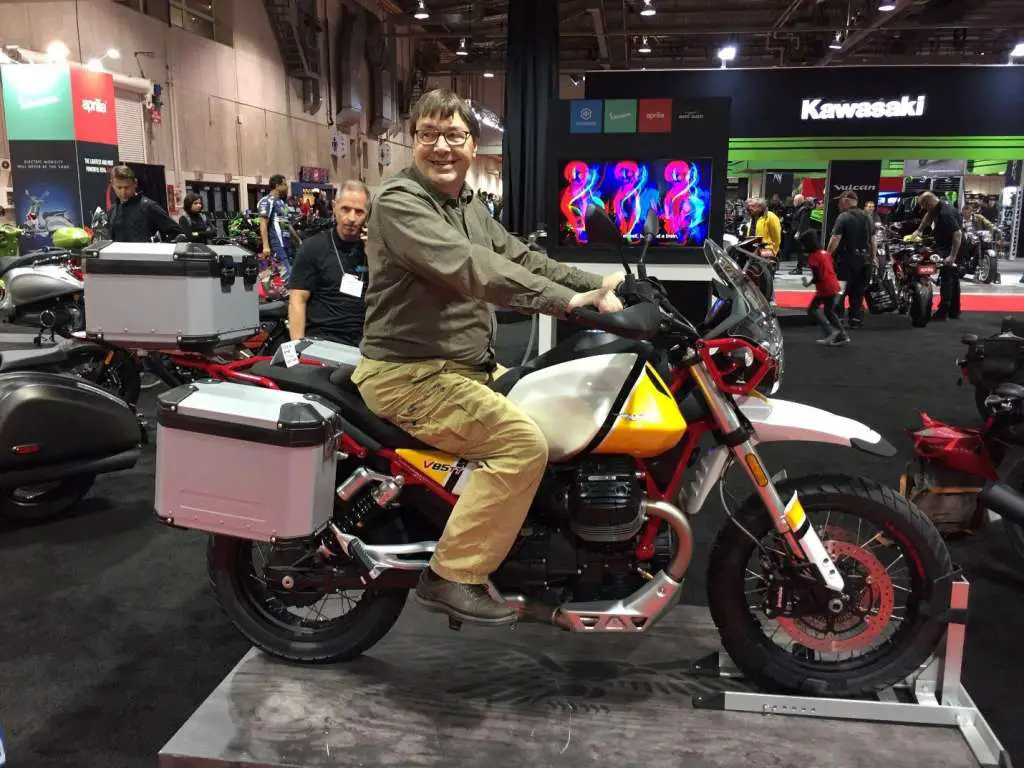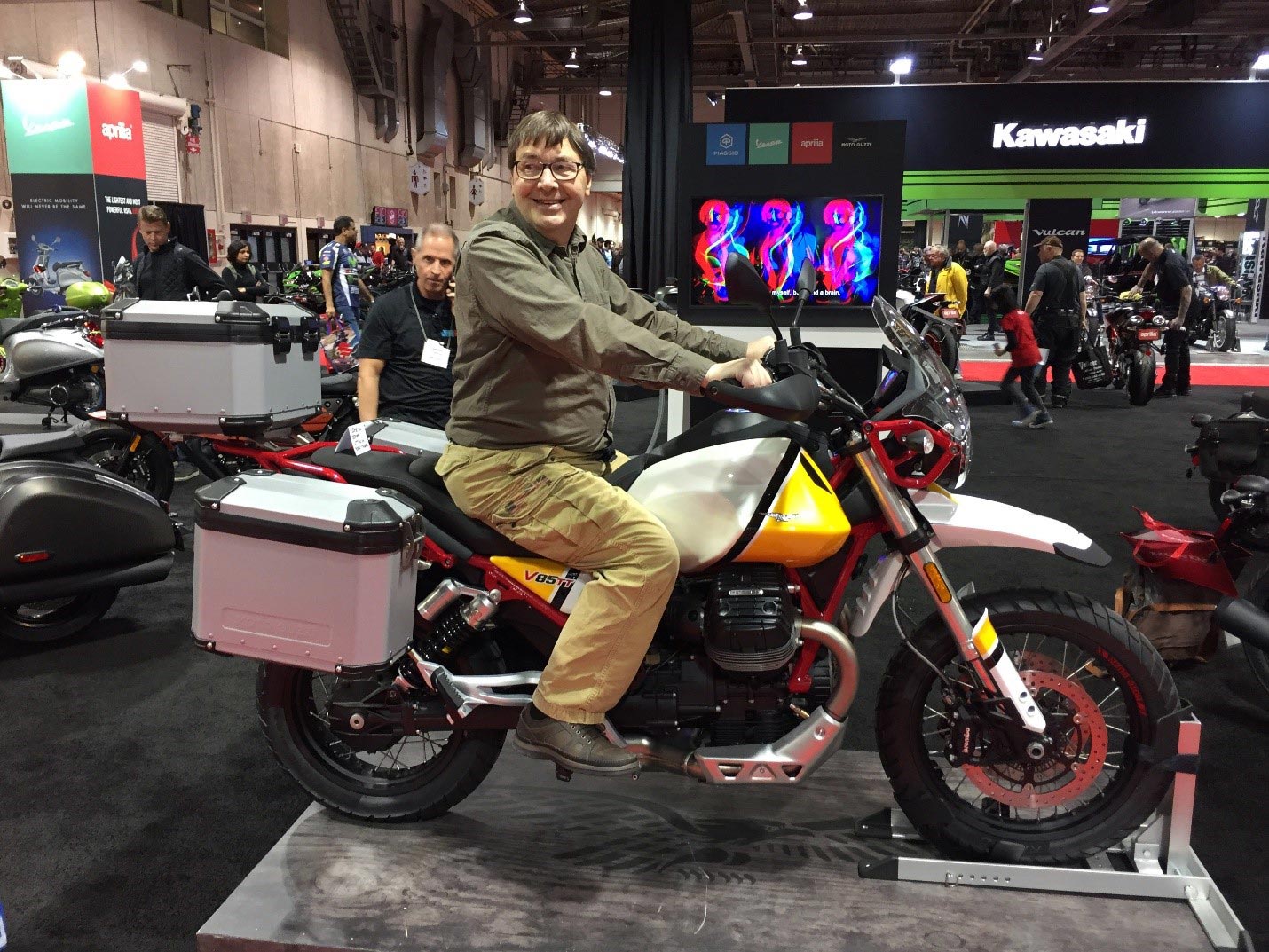 Small Displacement / Entry Level Machines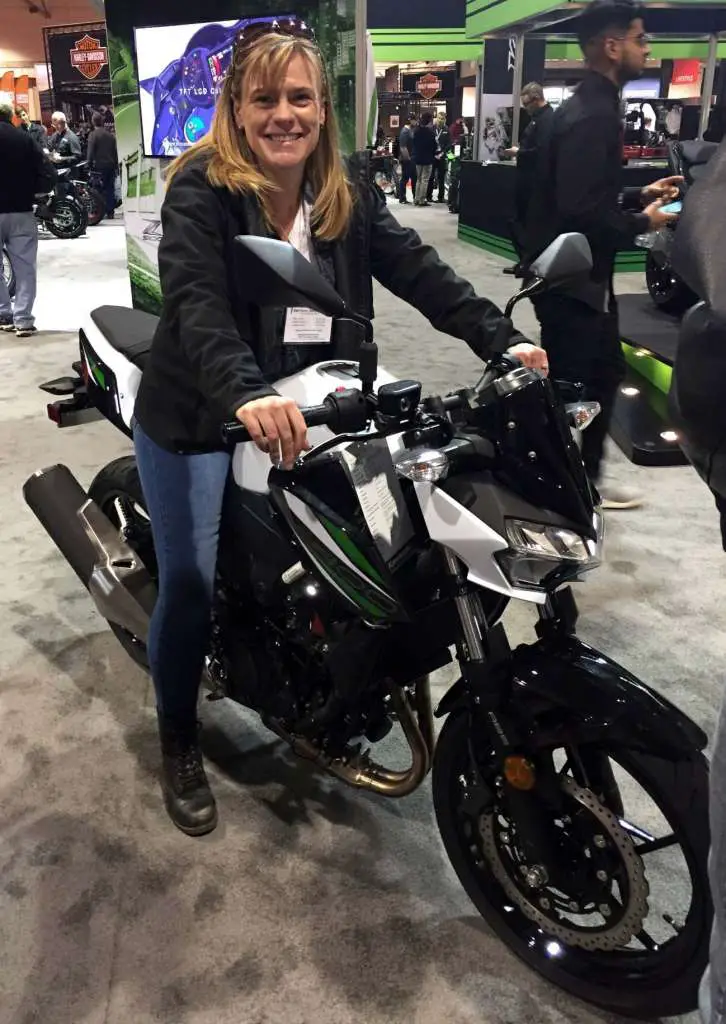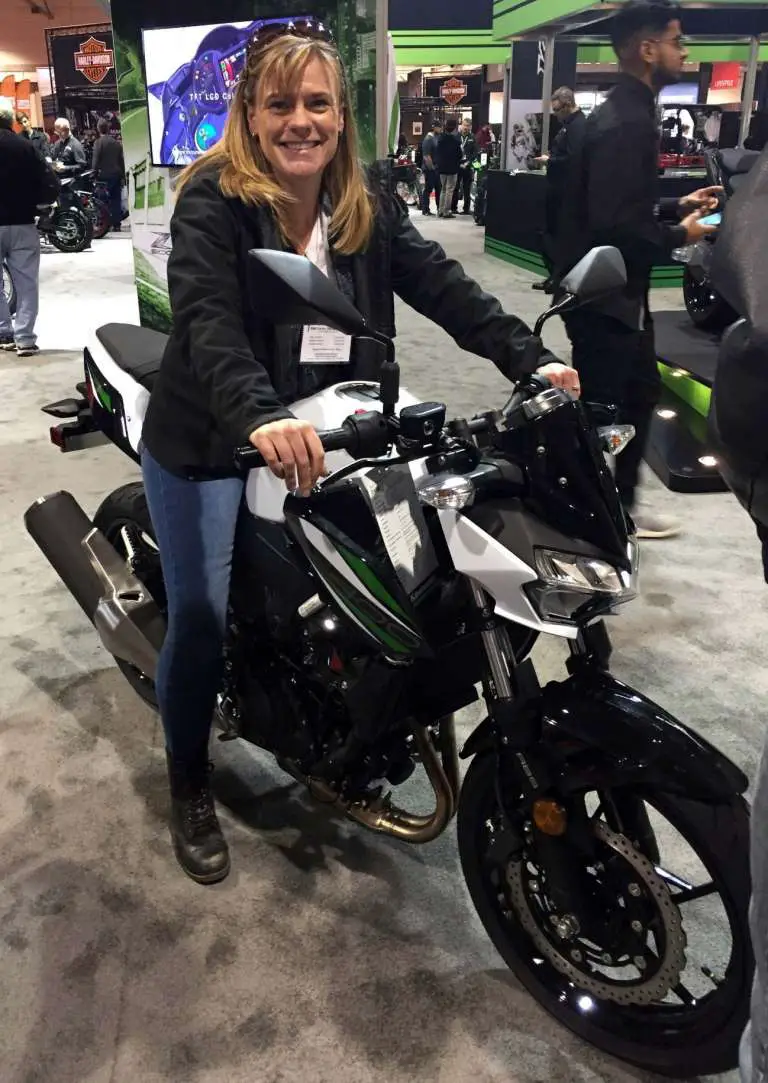 Not all small displacement motorcycles are exclusively fun for new riders, with some of the more recent examples like the KTM Duke 390-RC390 siblings, the Honda CBR 300 Neo Sports Café and Kawasaki Ninja 400 being examples of great machines that can entertain riders of all skill levels.  It was the new naked bike based upon the aforementioned Ninja 400 that really looks set to turn the segment upside down.  I honestly cannot remember a bike of that displacement coming off the side-stand with less effort.  With almost 45 hp on tap and weighing in at less than 170kg, this bike promises to be a blast and we at Total Motorcycle can't wait to ride it.
  A different kind of sporting edge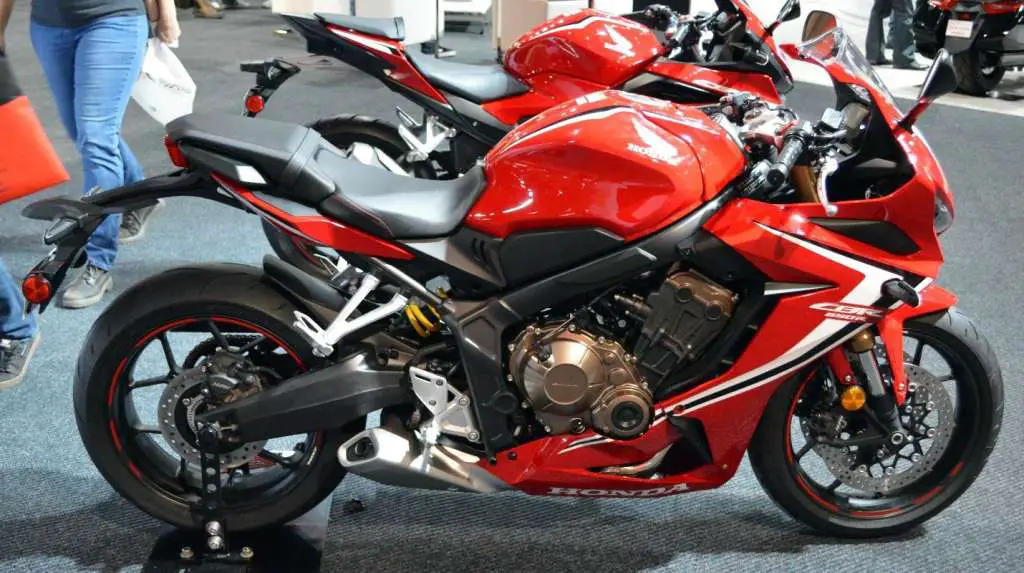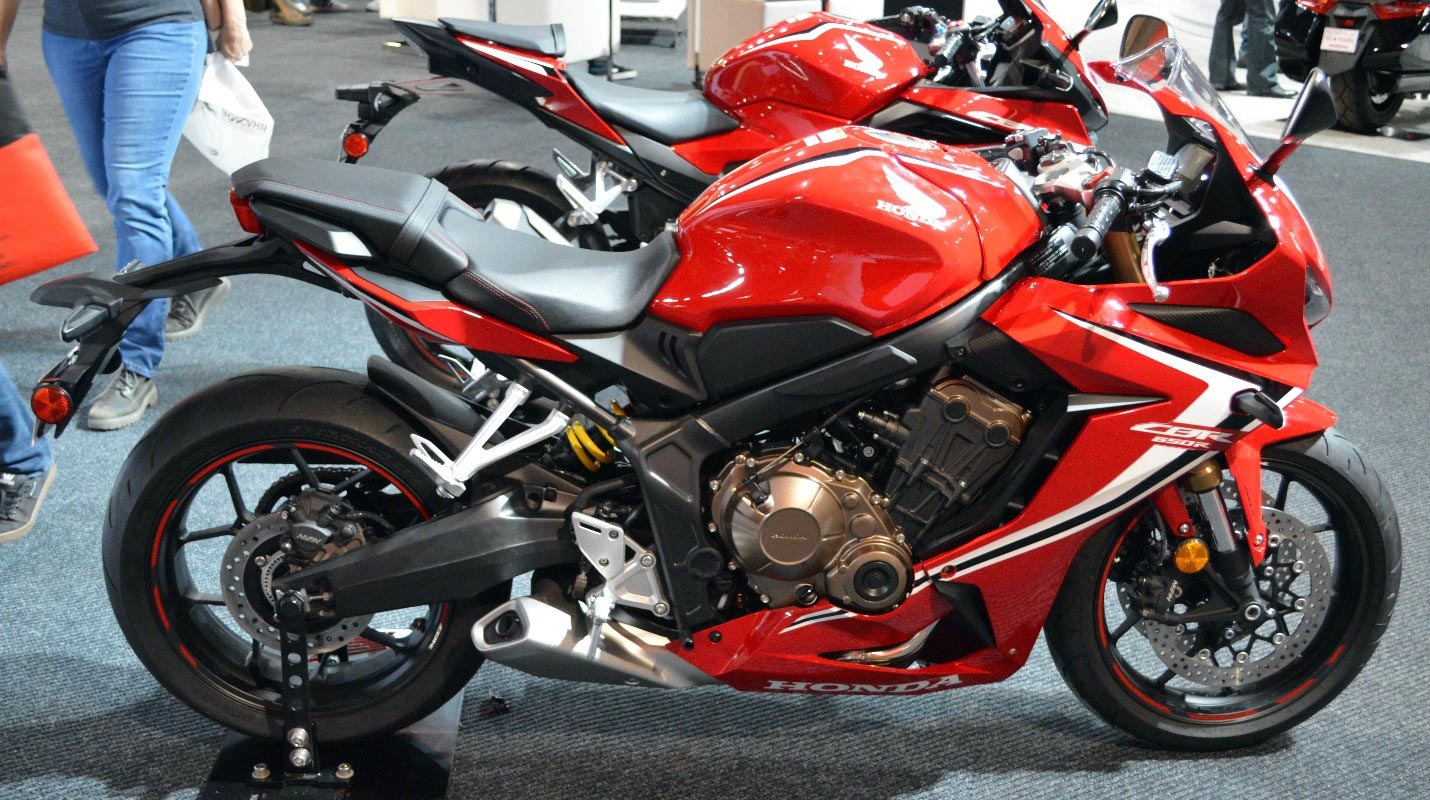 With sport bike sales taking a large hit over the past several years, manufacturers have hunkered down with minimal updates to existing models, and discontinuation of several longstanding models due to lack of sales.  The new disruptors in the showroom such as adventure bikes, upright naked bikes and cool retro bikes have all taken customers from what used to be a the largest market segment.  Without a lot of fanfare Honda seems to be taking a significantly different approach in trying to get back to glory days of significant sport bike sales by reimagining what buyers want in a sport style motorcycle. As CBRs followed (or in some cases led), the rest of the industry down the path to racier specification, the practicality of these bikes was somewhat lost, and the looks of the bikes became somewhat generic.  Faster around a track at any cost seemed to have finally lost its marketing luster.  Now, Honda has redefined what a middleweight sport bike should be with the new CBR650R, and in the flesh at least, this bike looks fantastic.  Almost a marriage between the final CBR600 combined with the outgoing CBR650F, the new CBR 650R has quality components reminiscent of its higher spec brother and the less extreme riding position of the older lower spec CBR650F.  Added to this is a quality of paint that must be seen to be fully enjoyed, and a view of the engine and the glorious swept-to-the-side header and this is one beautiful motorcycle.  The final bonus is the price, and at less than $10000 (Can), if there is a bike that can restart the segment, this bike is it.
Retro is Raging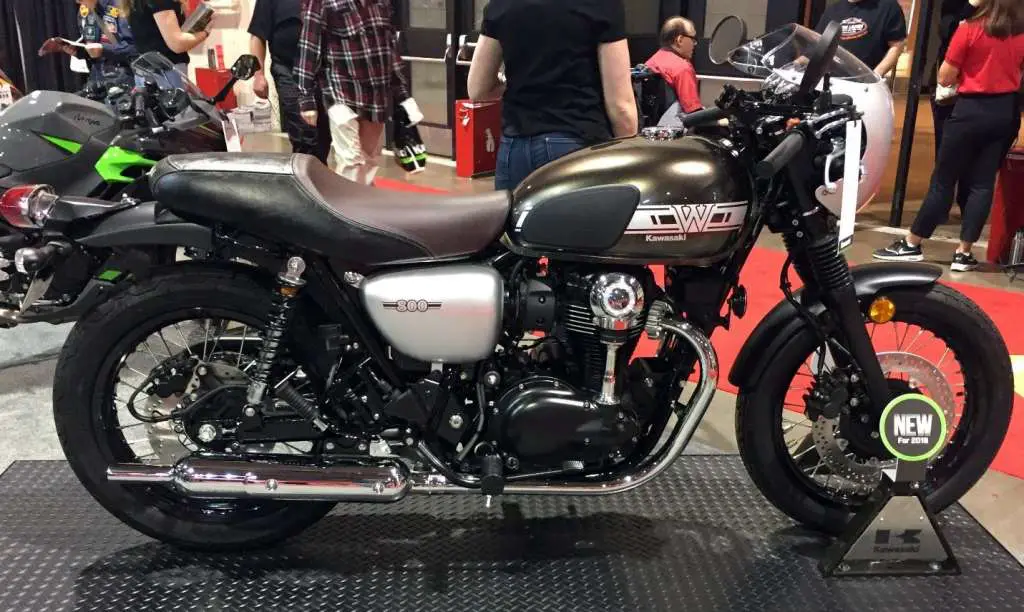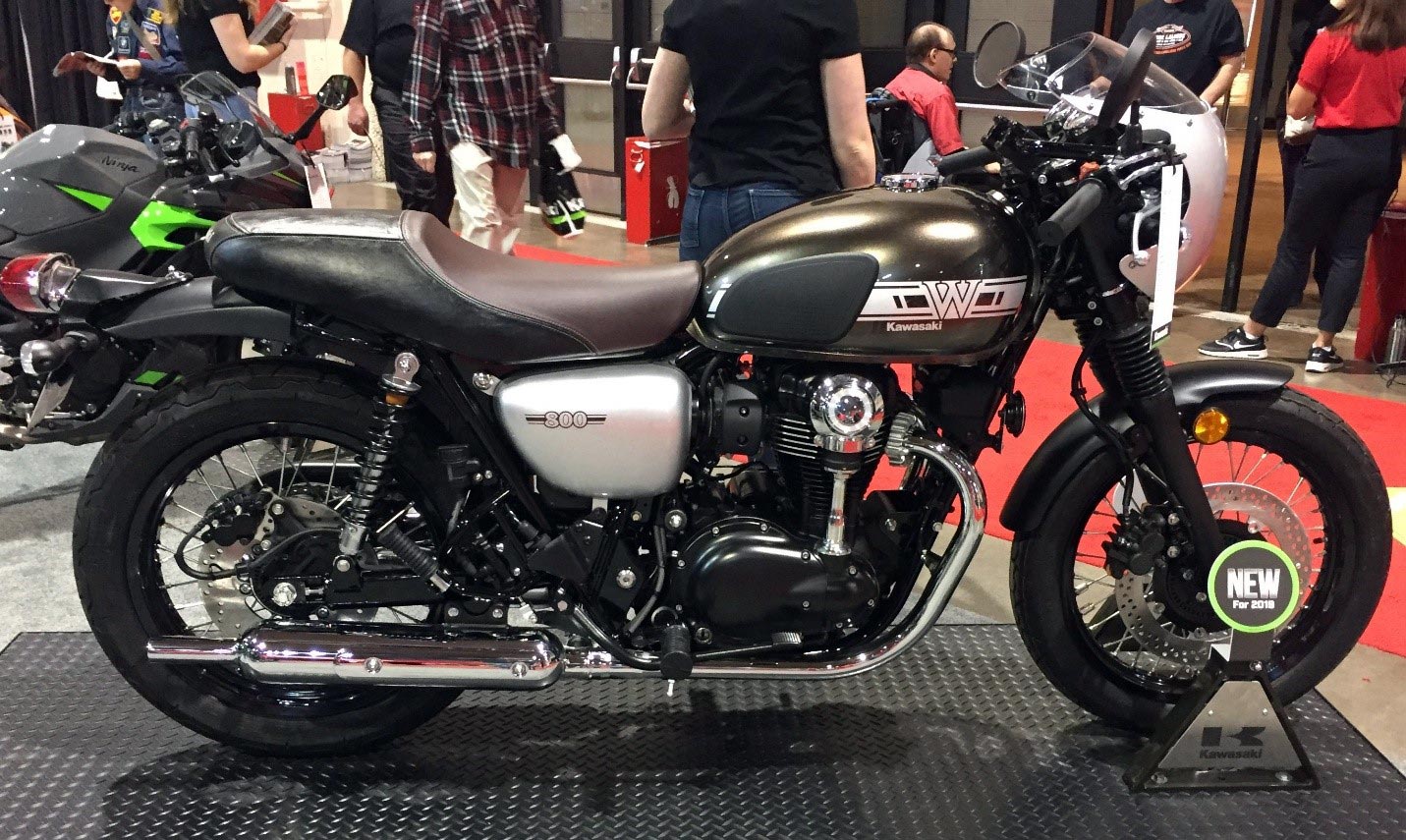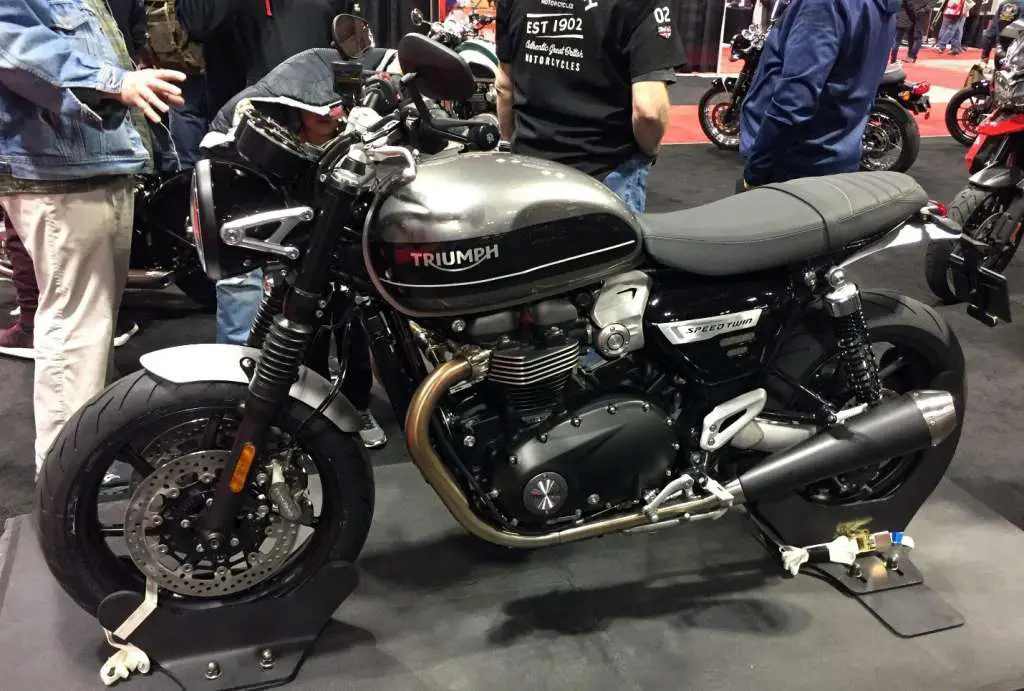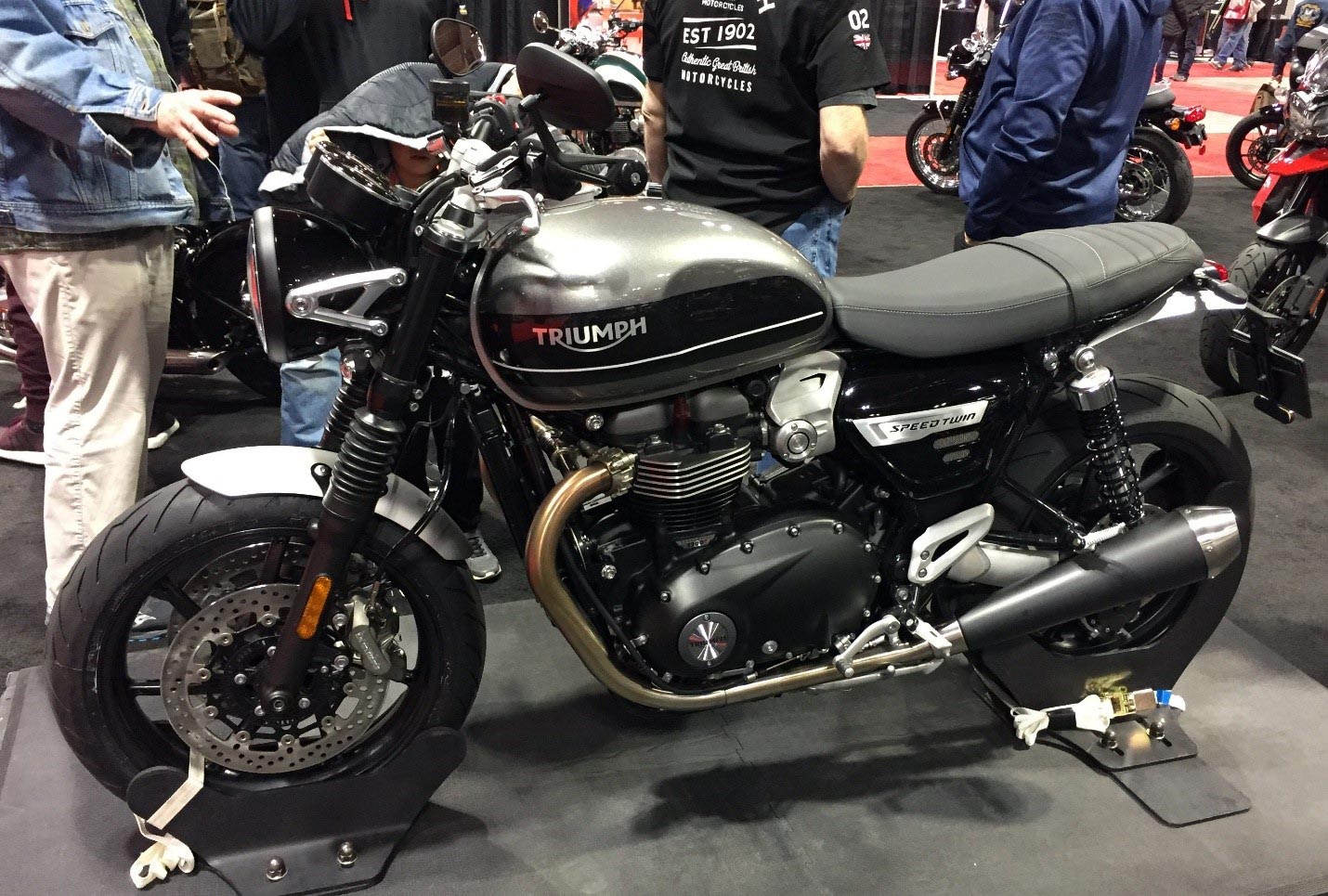 The retro bike craze continues to evolve with higher quality components, and in many cases performance to match.  Often at premium pricing above their conventionally styled siblings, these retro-looking but modern-performing bikes give you most of the cool, but none of the poor reliability of their older ancestors.  From Kawasaki's re-introduced W800 café racer right up to the semi-retro and super sexy Honda CB1000R Neo Sports Café, there is performance and style flavors to meet everyone's retro tastes.  This year, the Calgary show did not disappoint with both new models and interesting variations on older models which we had not seen previously.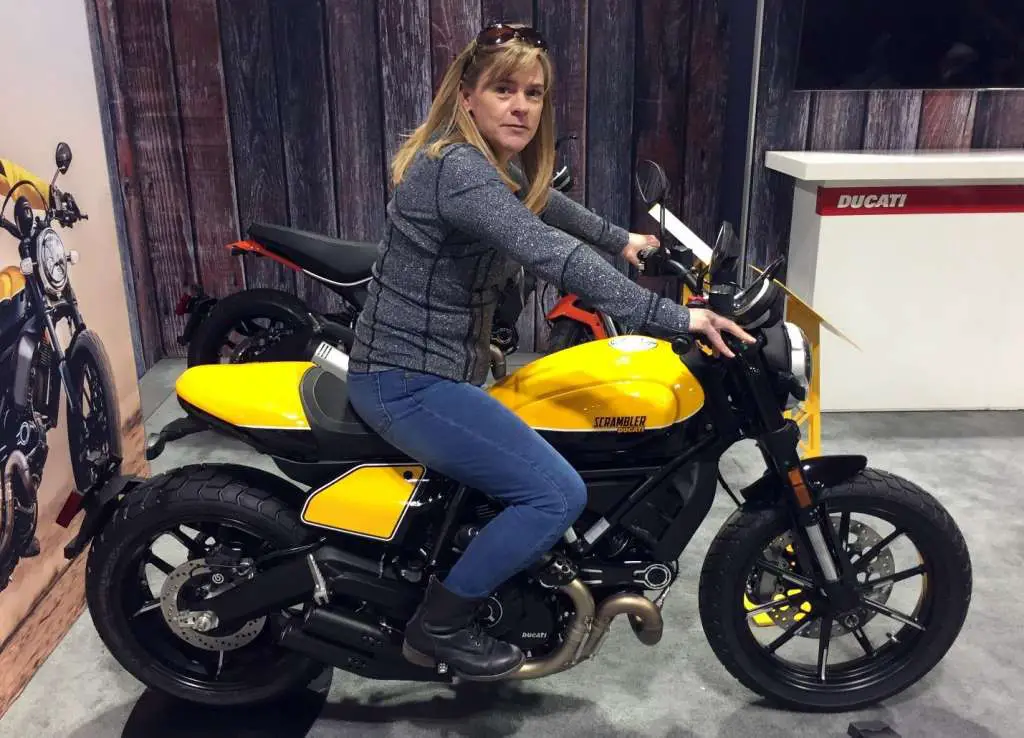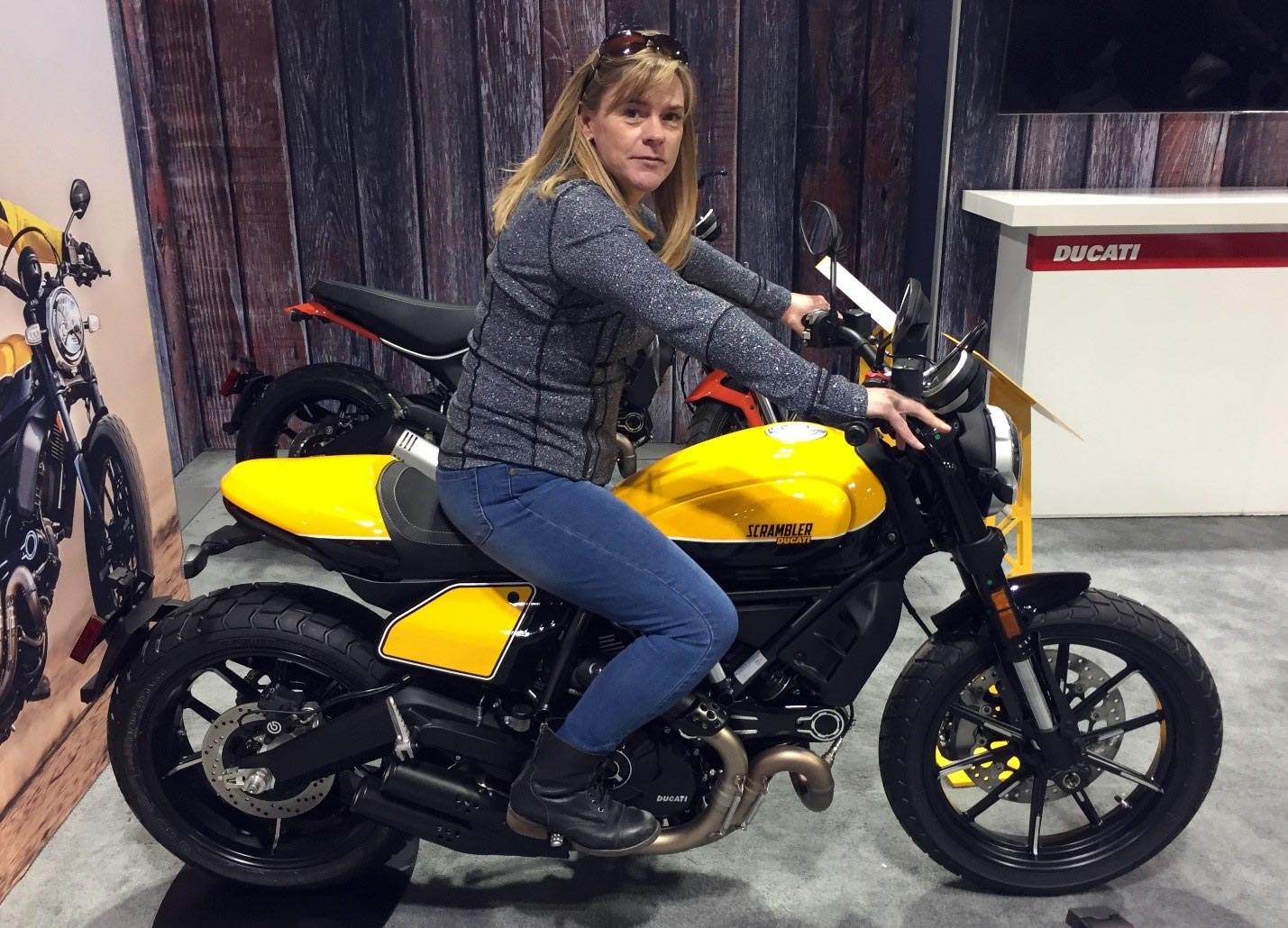 Segment Busters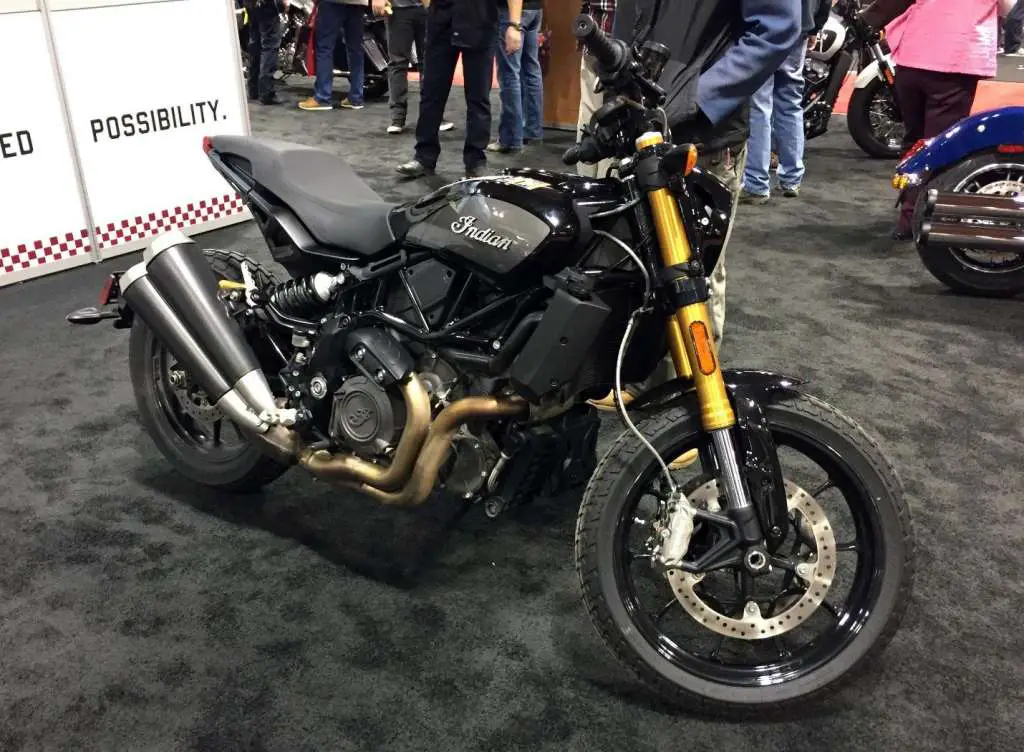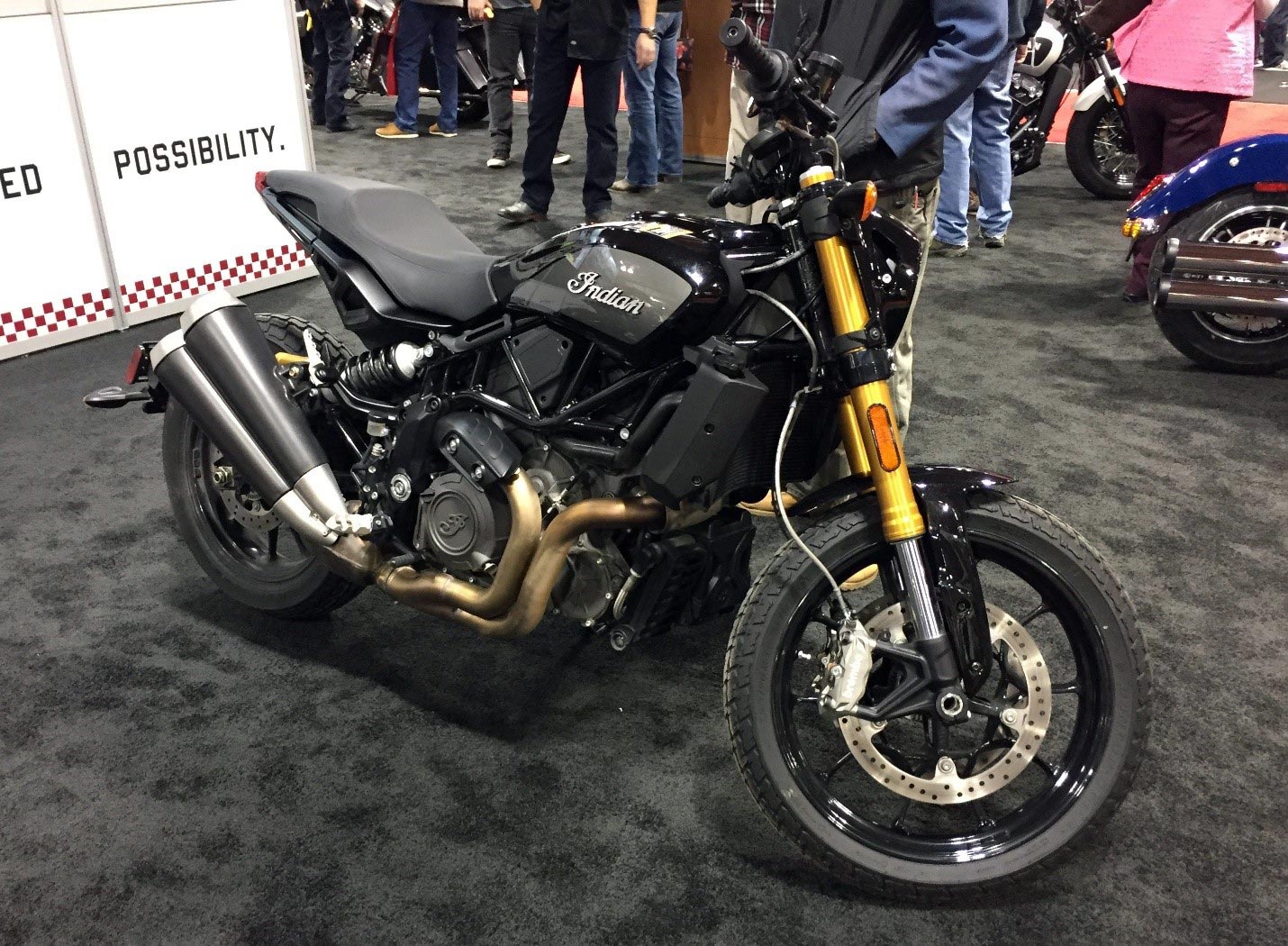 While other manufactures seek to differentiate themselves in existing popular motorcycle segments such as retro bikes and Adventure tourers, other are taking chances trying to create something entirely new.    Indian is betting that the new FTR1200 will create a motorcycle category that nobody else thought of playing in, while leveraging the massive race success they have achieved in AMA dirt-track racing.  The early prototype wet the appetite of enthusiasts as it made the rounds at the motorcycle shows last year, but the final product could never look quite as cool as a race bike, once it was given pollution control, an actual seat, and a gas tank capable of more than a few laps of a wild mile.
The final "Segment Buster" is the retro Triumph Scrambler 1200 XC and XE models.  While it could be argued that the Ducati Desert Sled beat Triumph to the punch, and Triumphs own previous scrambler in turn beat Ducati to the punch before that, the new 1200 Scrambler models offer a level of quality components and sophistication not seen in this segment previously.  With the potential to offer genuine off-road potential along with retro good looks these Triumphs were generating a lot of buzz at the show.  It will be awesome if this ends up creating an entirely new wave of retro scramblers with honest off-road intentions.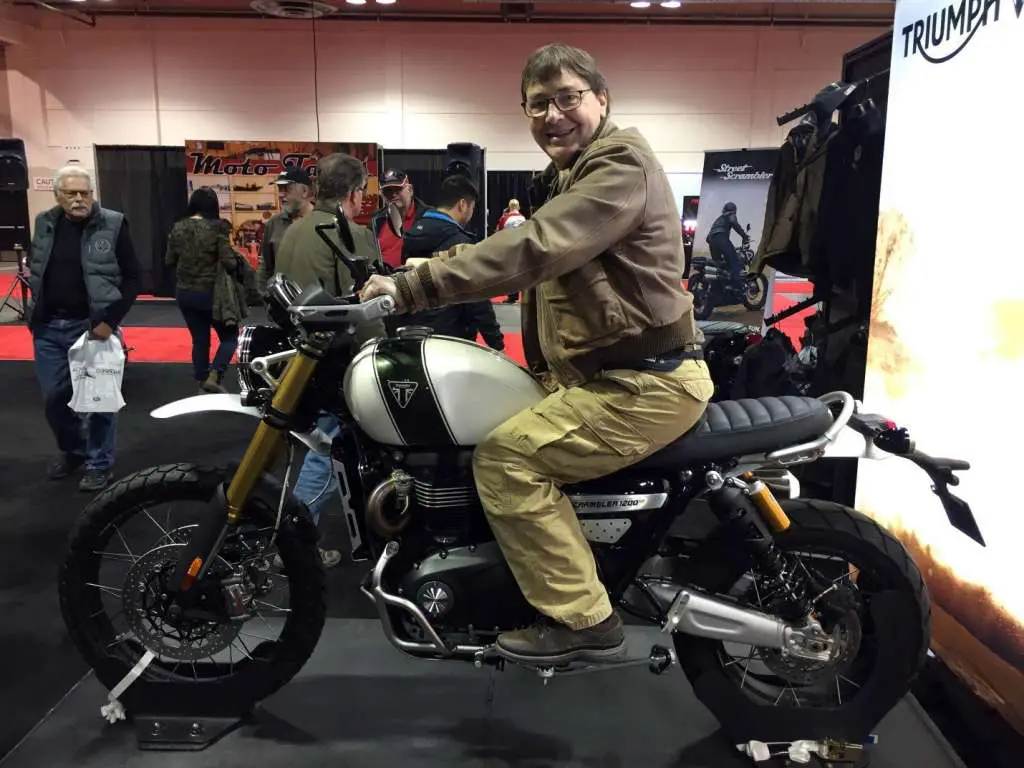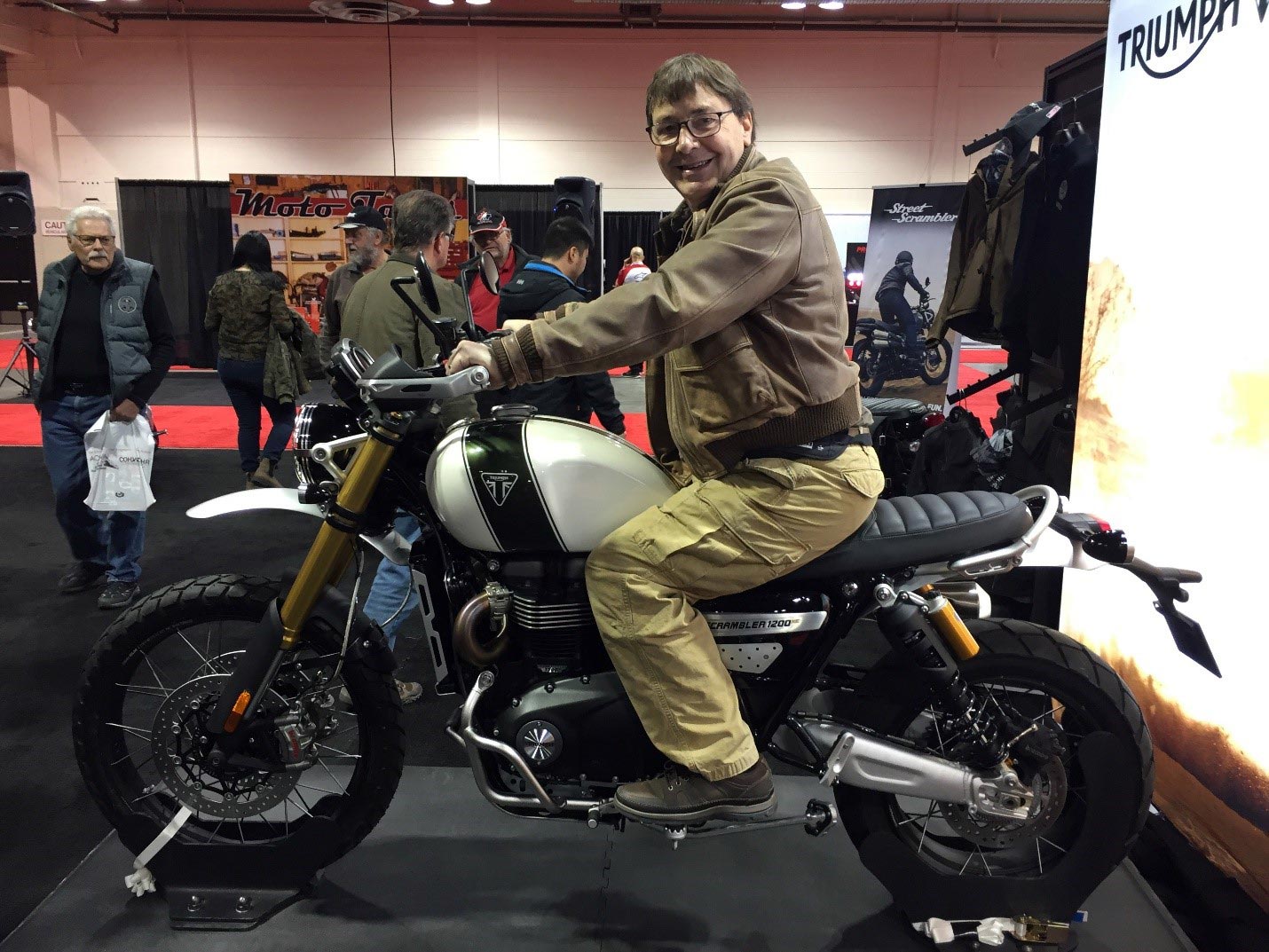 Miscellaneous People and Sites of the 2019 Calgary Motorcycle Show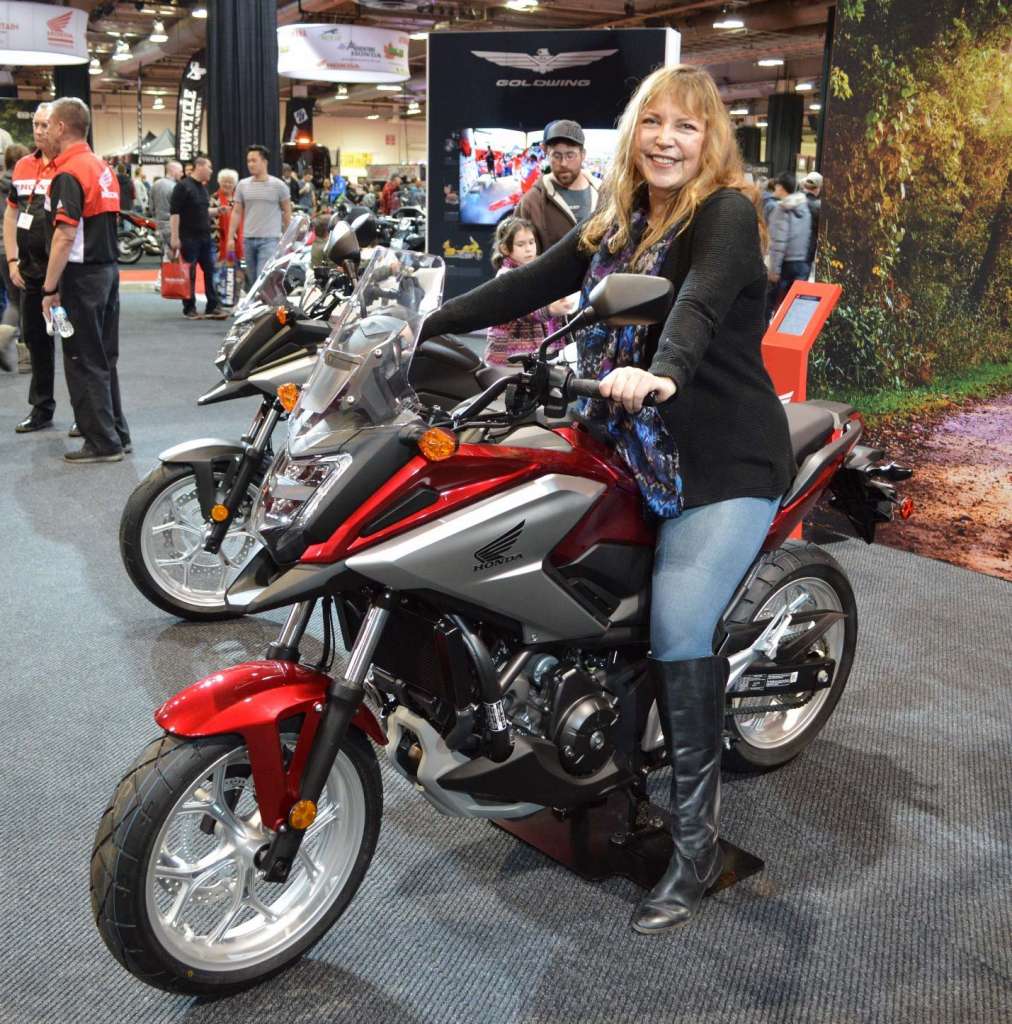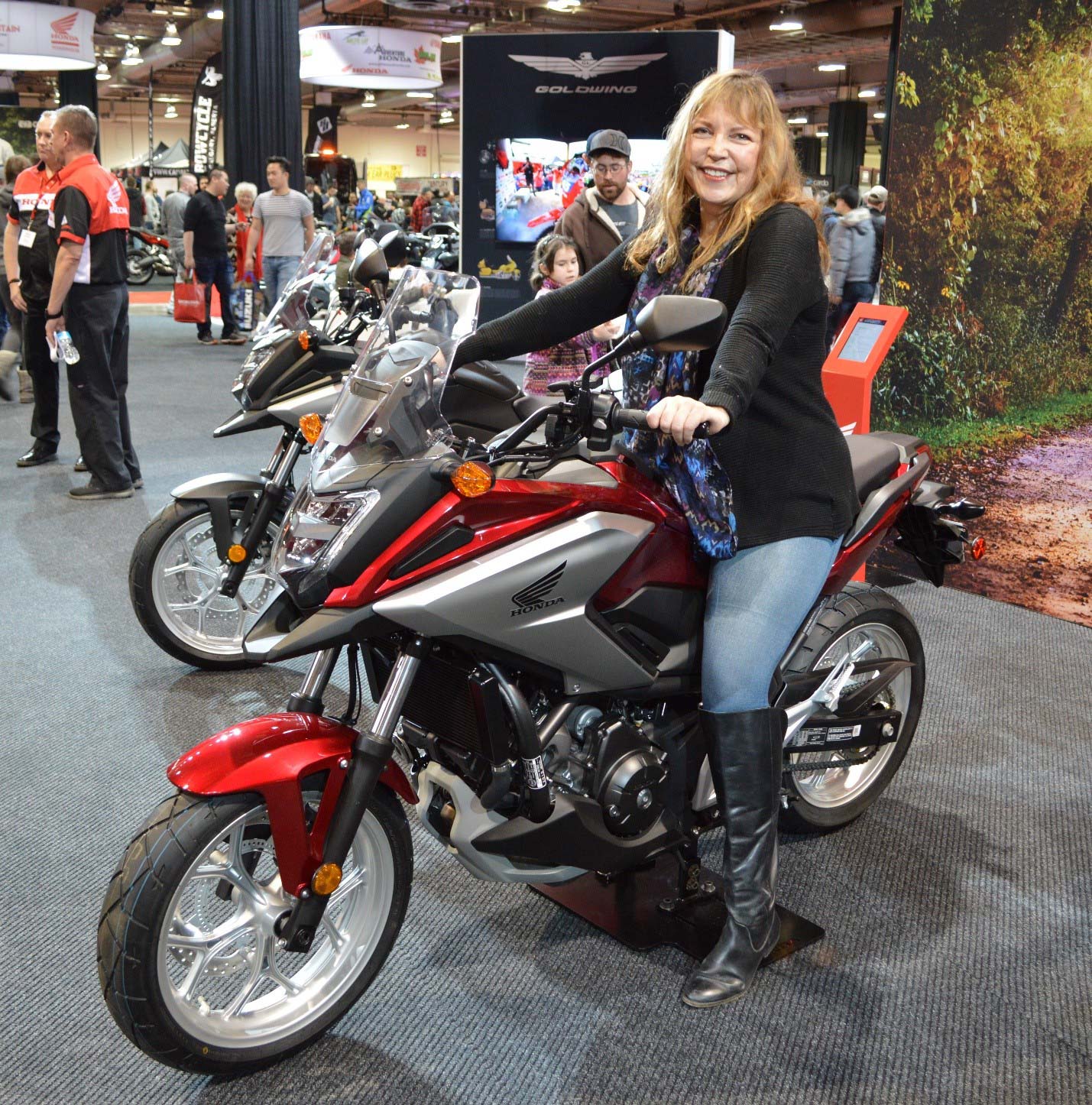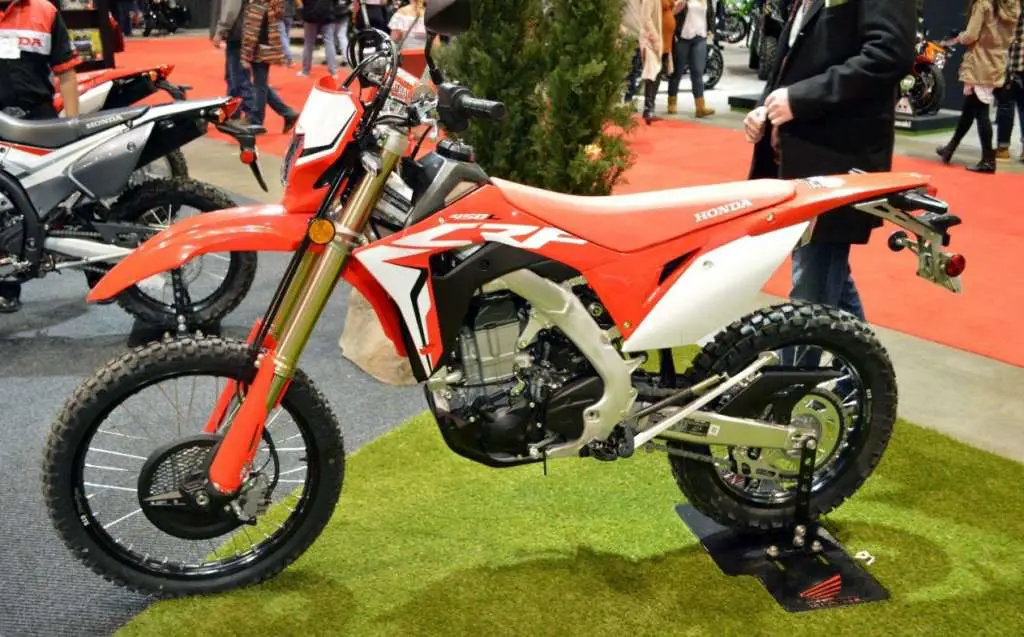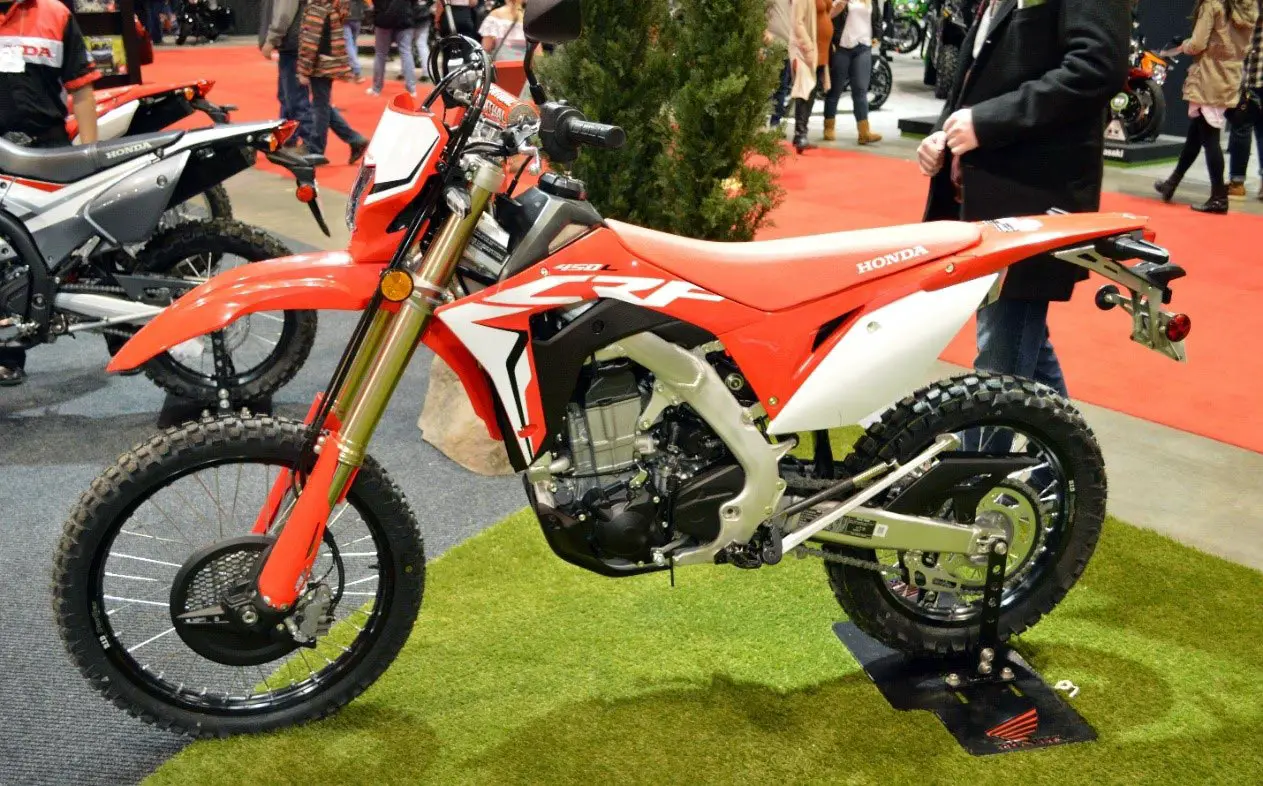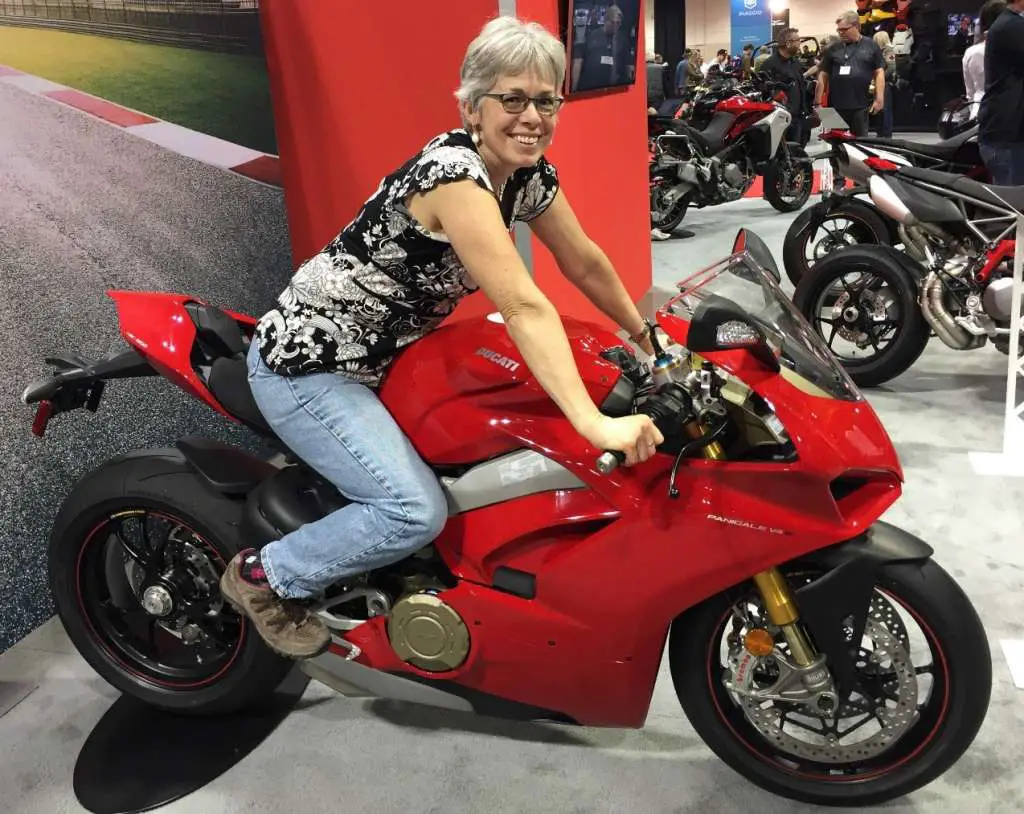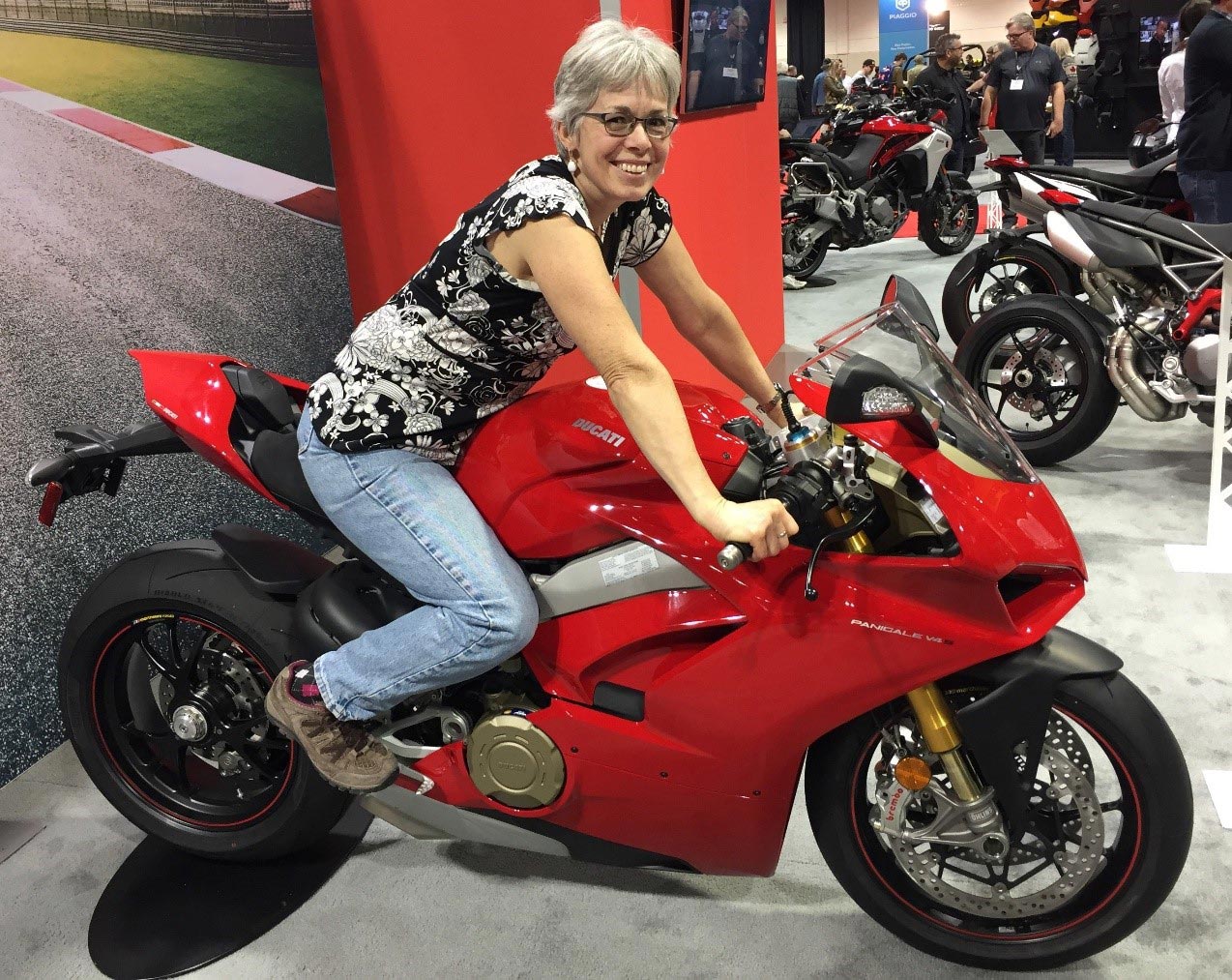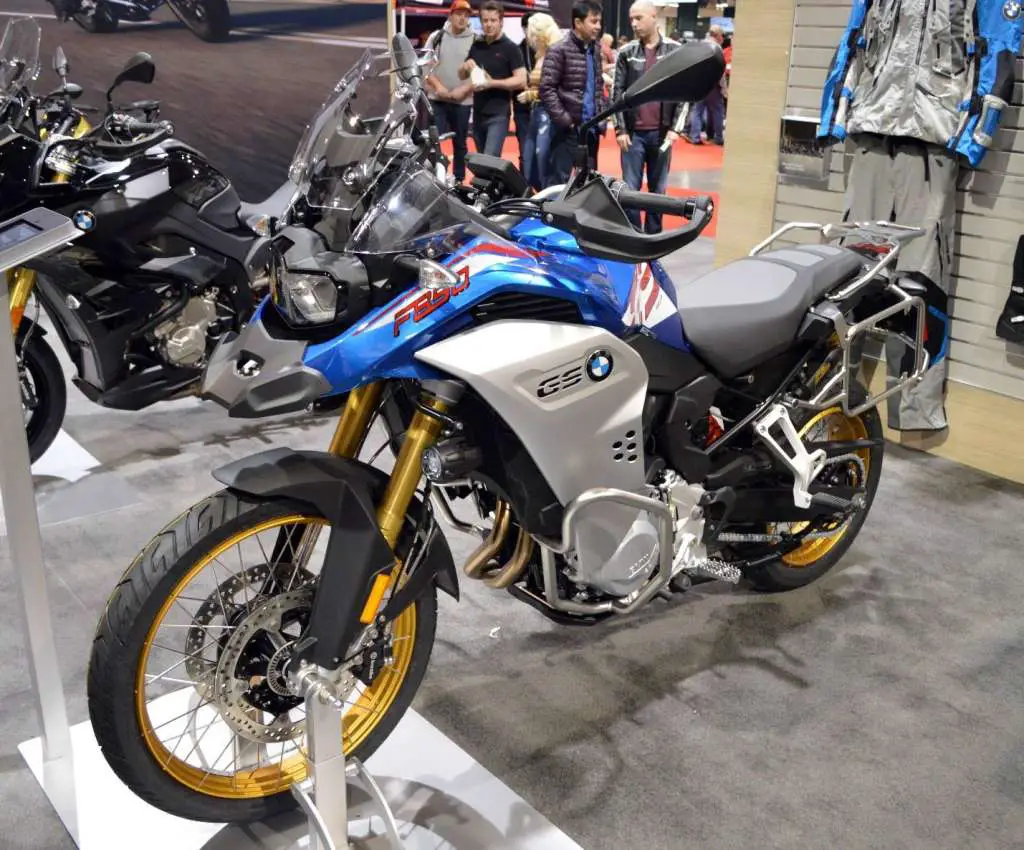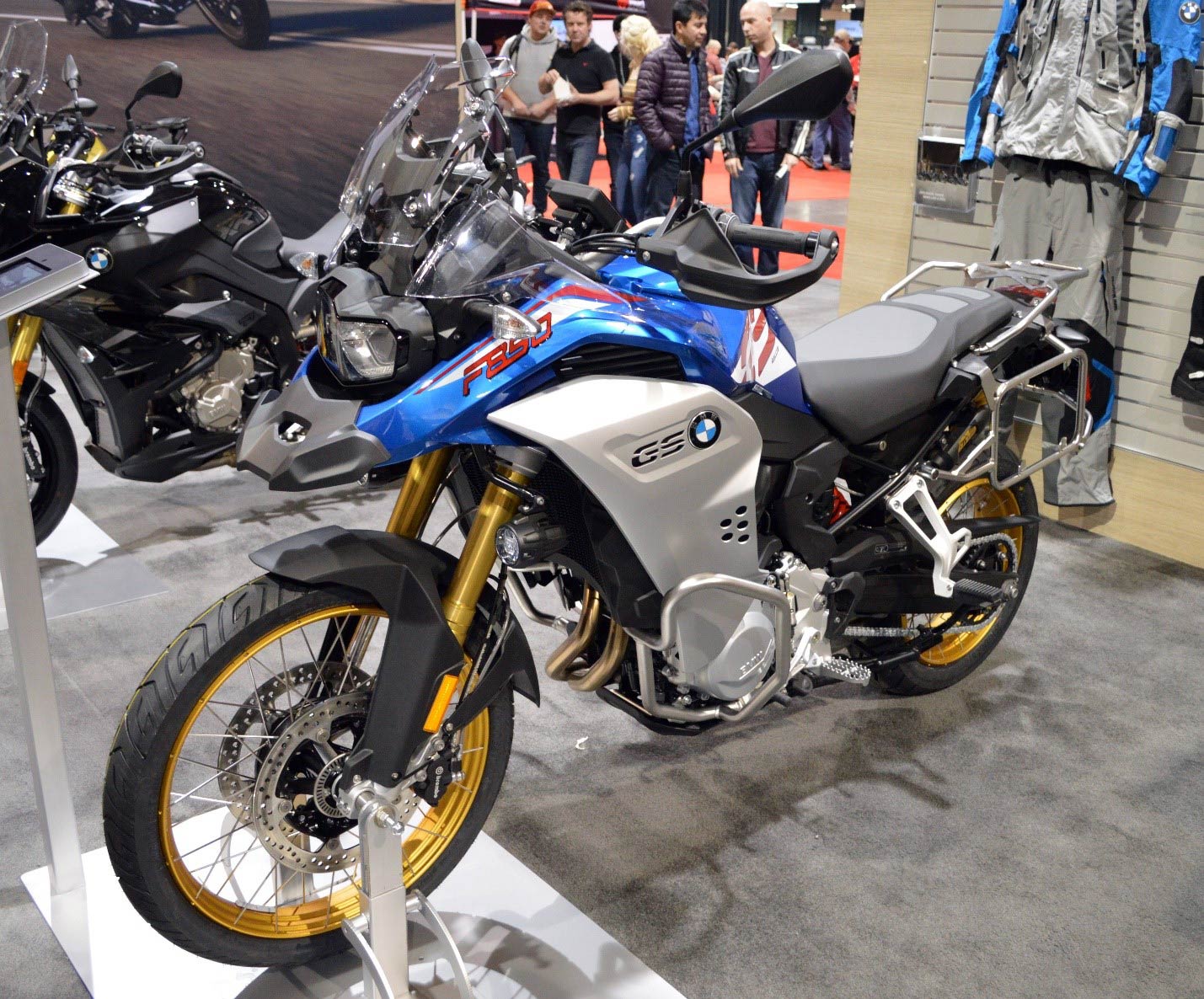 Despite the low seat option, the new BMW 750GS may prove more troublesome for those with short inseam than the previous model.  The width of the seat may negate some of the benefits of the low seat.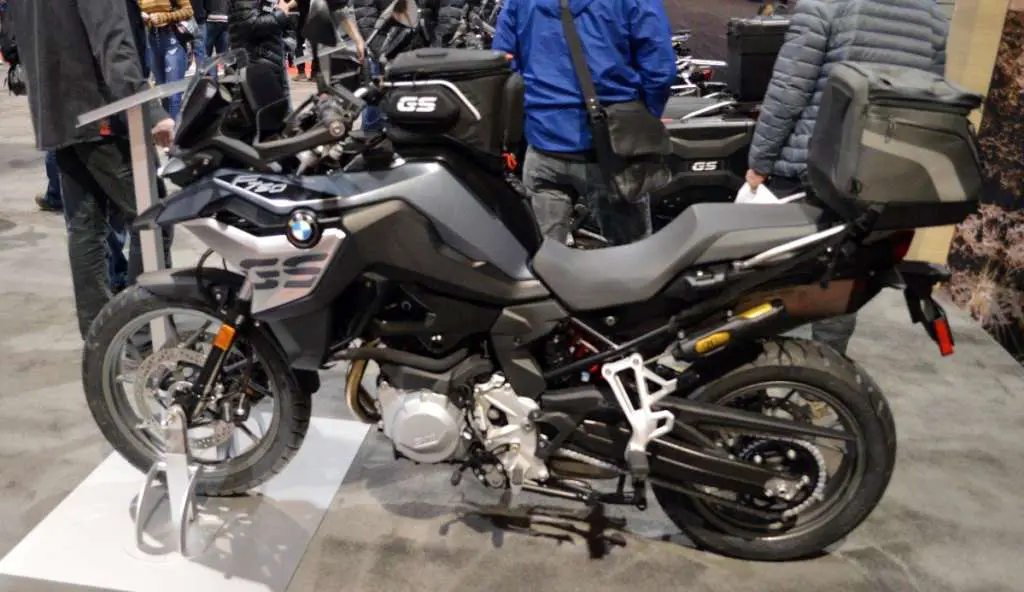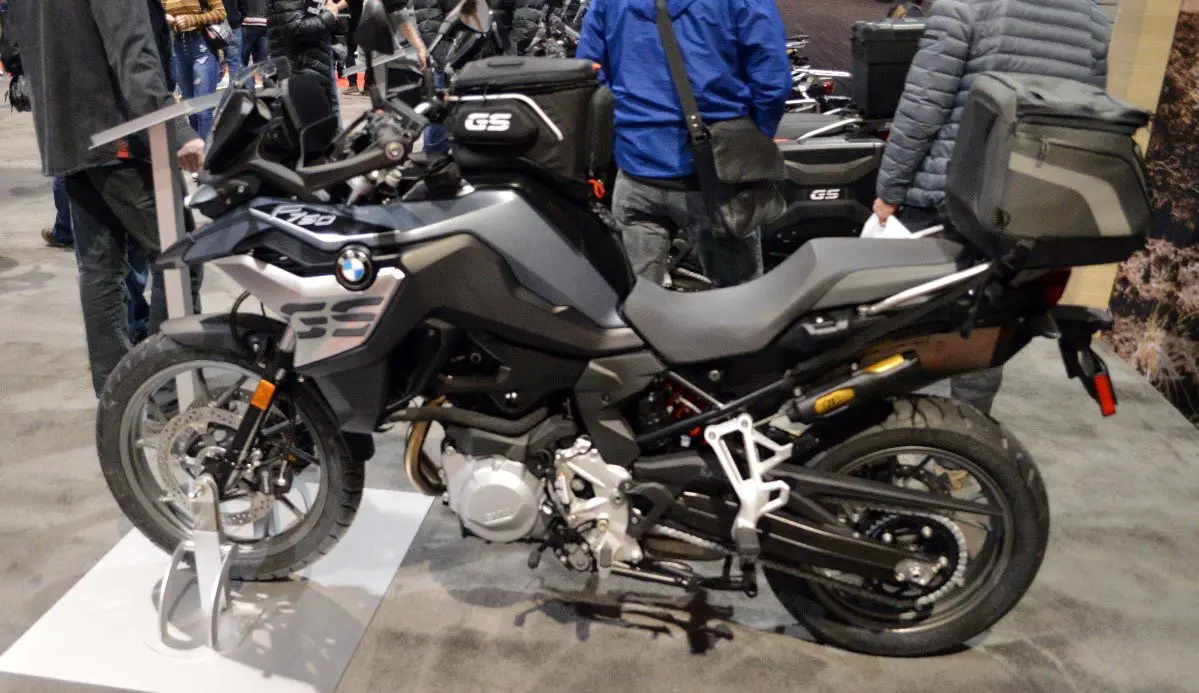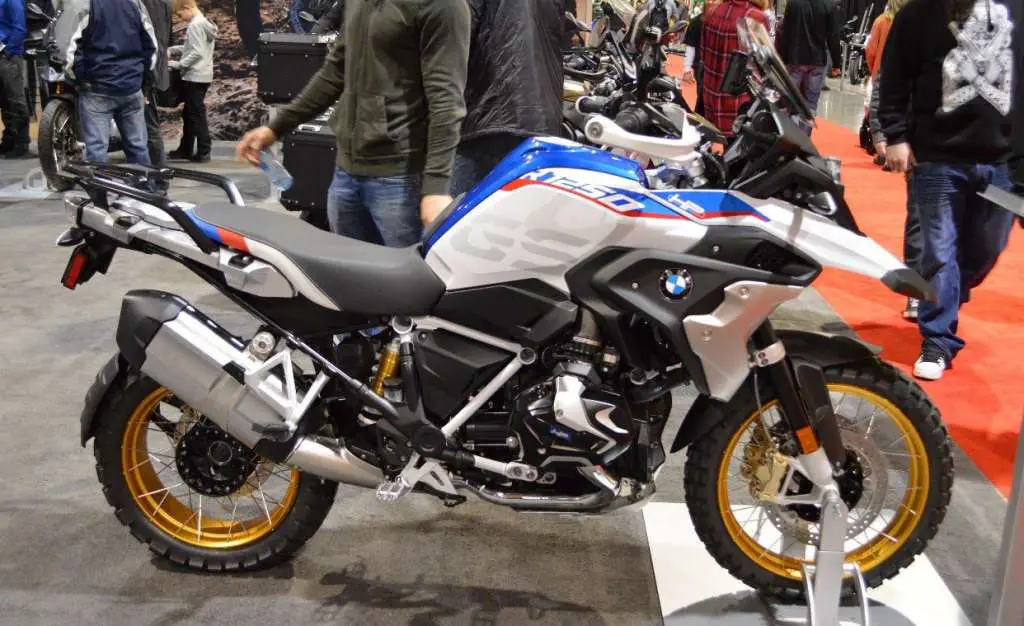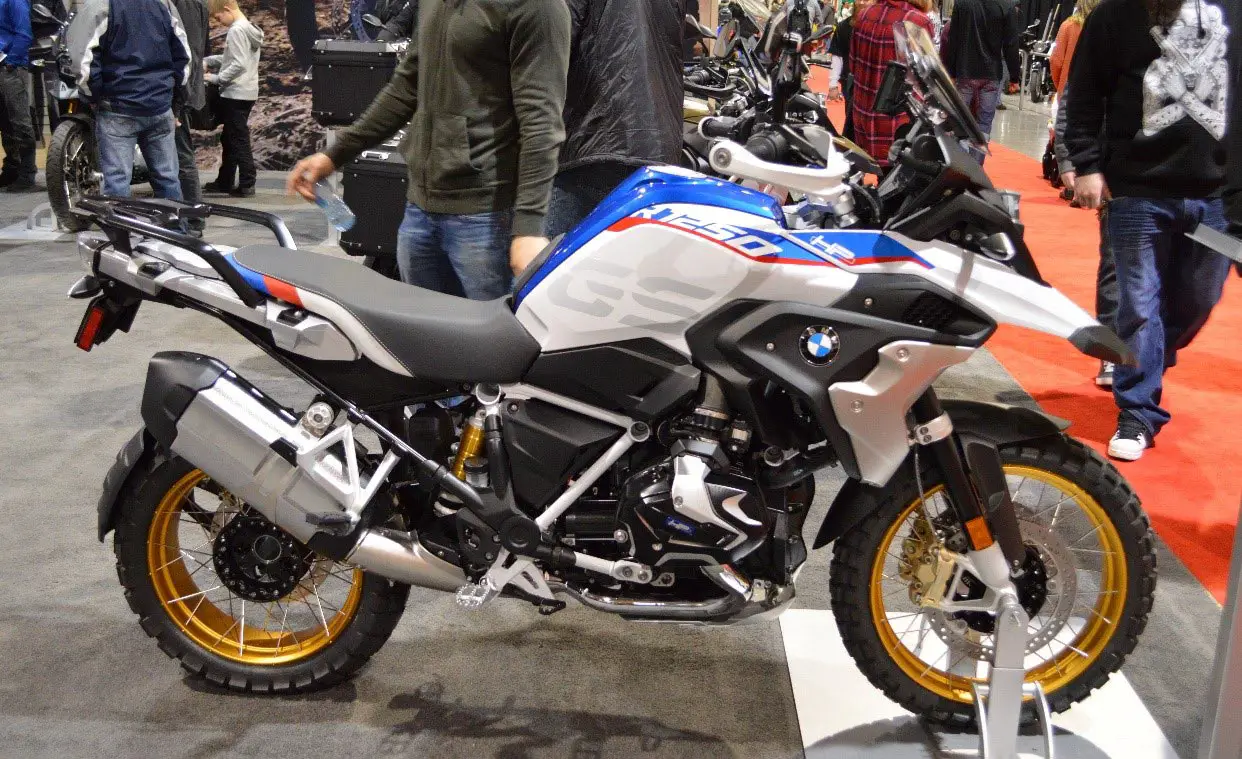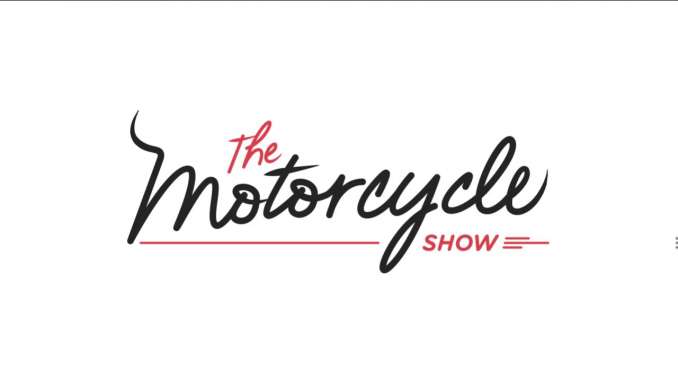 The Canadian Motorcycle Show Calendars is below.  Please check out the show coming to a city near you.
Calgary:  January 4-6th
Edmonton:  January 11-13th
Vancouver:  January 18-20th
Quebec: Feb 1-3rd
Toronto:  Feb 15-17th
Montreal:  Feb 22-24th
Article by: Bruce Ross, Total Motorcycle.com