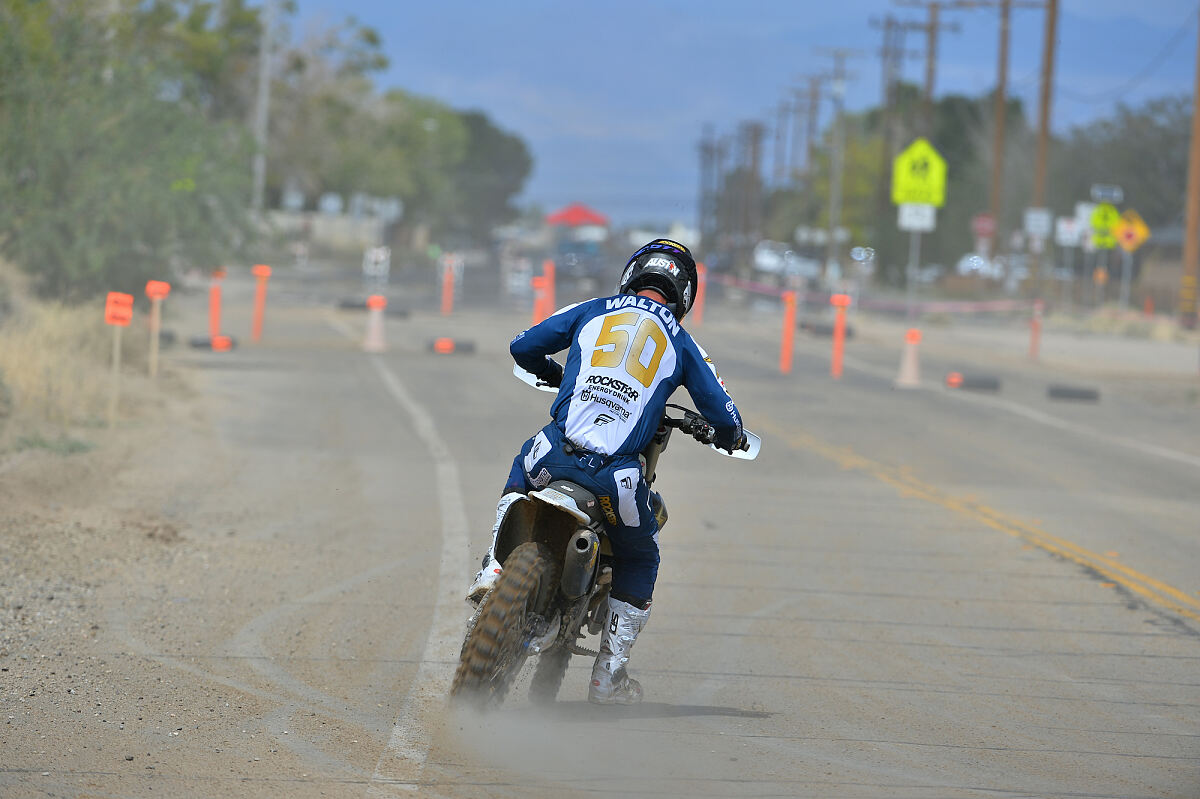 Rockstar Energy Husqvarna Factory Racing rider Austin Walton continues his charge toward the front of the 2023 AMA National Grand Prix Championship (NGPC) Pro Class field, after earning second place at the eighth round of the season in Ridgecrest, California, as teammate Dalton Shirey finished P8 in class.
Maintaining an immense amount of pressure on the leader throughout the entirety of the race, a final lap push saw Walton cross the line just three seconds from defending champion Dante Oliveira, with his second-place score matching his season-best result for this year.
Finishing runner-up at Ridgecrest this weekend sees Walton maintain P3 in the Pro Class season standings, just six points from second position, with only one round remaining in Lake Havasu, Arizona, later this month.
"Today was awesome," Walton commented. "I was on Dante [Oliveira] from the beginning and lost a position there to Zach [Bell] on lap two, but just relaxed and found my flow about halfway in. That's one thing that we continue to work on, is just getting more comfortable early on, especially as we all finish the race faster than we start nowadays, which is absurd! But all-in-all, I'm stoked with how the bike felt, which is a huge testament to the team and, man, so close there at the end, but we'll come out swinging at the next one."
Meanwhile, a 10th-place start for Rockstar Energy Husqvarna teammate Shirey saw him make his way forward throughout the seven-lap encounter, with a consistent push through the Californian terrain resulting in an eighth-place finish by the end of the race.
"Round eight was decent for us," recalled Shirey. "We had a long break in between races here, but I felt ready coming in, although just not the result we were looking for here at Ridgecrest. I got off to a poor start, which made life difficult for me, but charged my way through the field, and finished up with P8. Not stoked with that, but it just means we'll work harder for the next one."
Next Round (10): Lake Havasu, Arizona – October 15, 2023
Pro Results
1.Dante Oliveira, KTM
2. Austin Walton – Rockstar Energy Husqvarna Factory Racing
3. Justin Hoeft, YAM
…
8. Dalton Shirey – Rockstar Energy Husqvarna Factory Racing