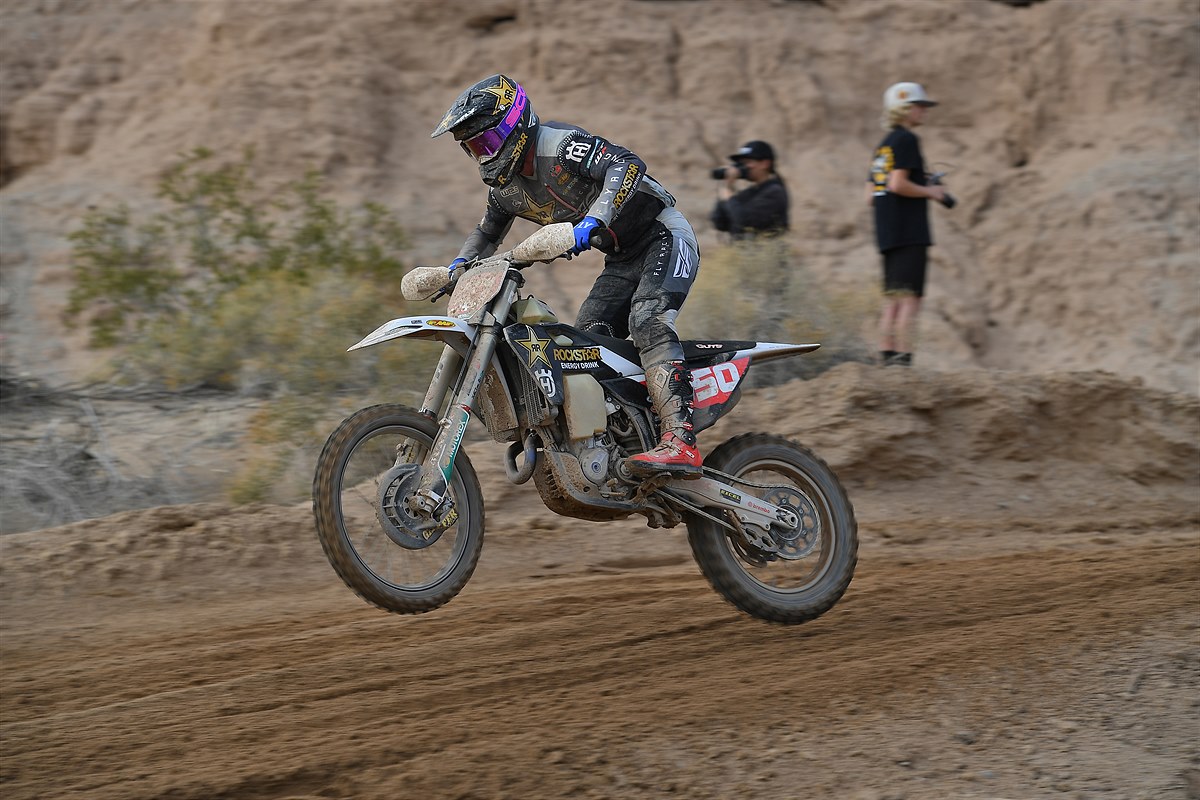 Rockstar Energy Husqvarna Factory Racing rider Austin Walton delivered his strongest result of the 2023 National Grand Prix Championship (NGPC) in Blythe, California, on Sunday, where he claimed fourth position overall.
Walton completed lap one in seventh position and quickly charged to third place through the middle stages. His end result of P4 aboard the FX 450 now sees him move to fourth overall in the Pro class point standings.
"I ended up with fourth place and I made the best performance that I could," explained Walton. "We were able to get off to a good start, manage the race and put a good charge in despite some challenges along the way. It was the goal to stay in third place and I feel like I had the pace to do that, but finished it out in fourth and it was a solid day. I can't really complain, we put in a good race and I'm keeping it positive. We'll move on to the next one and keep progressing."
It was a tougher round for Rockstar Energy Husqvarna Factory Racing teammate Dalton Shirey in the sandy conditions, finishing eighth in the Pro class. A steady start saw him 10th early on and he made progress from there, with P8 now placing him 11th in the championship.
"We had sand on the menu today at the track, it was really rough and the last few laps, definitely had to push through it," 
Shirey said.
 "You had to be really smart with line choices, be precise and it was a tough one. For me, all in all, it was an alright day, so I just have to keep plugging away on my homework."
Next Round (4): Glen Helen, California – March 5, 2023
Pro Results – Round 3
1. Dante Oliveira (KTM)
2. Ryan Surratt (HON)
3. Cole Martinez (HON)
…
4. Austin Walton – Rockstar Energy Husqvarna Factory Racing
8. Dalton Shirey – Rockstar Energy Husqvarna Factory Racing
Pro Championship Standings
1. Dante Oliveira – 81 points
2. Ryan Surratt – 70 points
3. Cole Martinez – 64 points
…
4. Austin Walton – Rockstar Energy Husqvarna Factory Racing – 47 points
11. Dalton Shirey – Rockstar Energy Husqvarna Factory Racing – 27 points