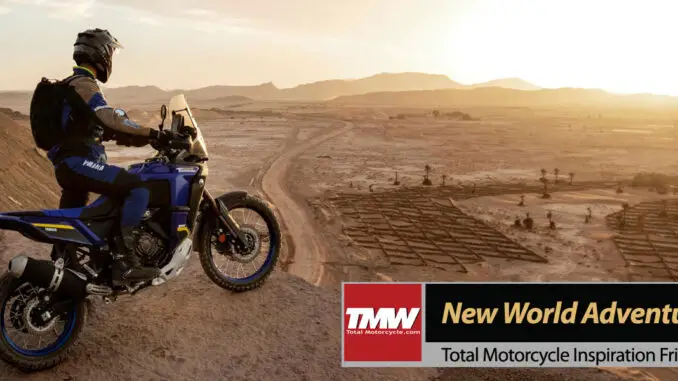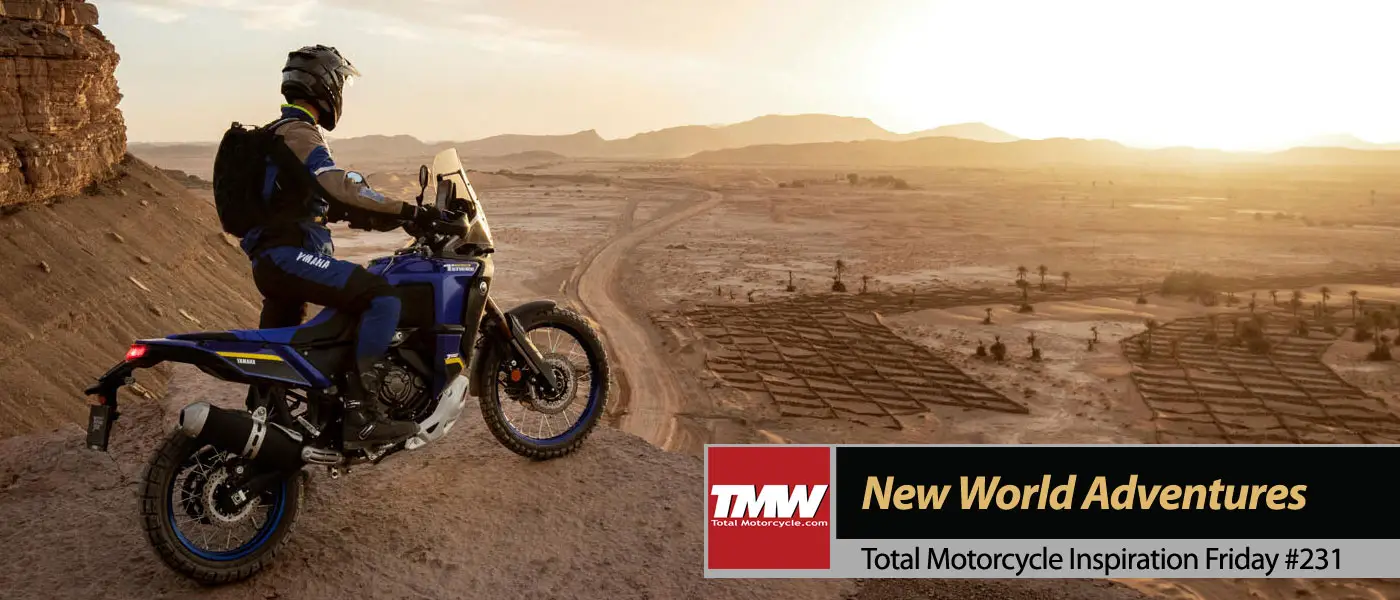 Don't limit your challenges. Challenge your limits! Welcome to our huge Inspiration Friday: New World Adventures week #231 of rider inspiration. Ever wanted to ride in Morocco? Greece? Turkey? Tunisia? France? Wales? How about a Multi-Stage Desert Challenge? Remote Rally? 2000 Mile Rally-Raid Adventure or Extreme Desert Event? We have the where, when, how and why lined up for you!
As a rider myself, I was fortunate enough to rent an adventure bike (Honda Transalp XL650) and ride in Greece. From the Aegean Sea to the Mediterranean Sea and got to see ancient cities, Roman ruins, a little desert and enjoy the absolutely amazing fresh and local Greek food of the area. Would I do it again? Absolutely, 101%.
Read on riders and get your tickets booked!
Total Motorcycle would like to thank Yamaha, Tenere Spirit Experience and our hundreds of millions of motorcycle riders who visit and support TMW for inspiring us to bring you this week's Inspiration Friday: New World Adventures. Each week we bring you another Inspiring Motorcycle story to inspire you to get out and ride.
Join Total Motorcycle here and help us by joining Total Motorcycle's new YouTube Membership and $1/mo Patreon channels. Please help us help riders, support motorcyclists and motorcycling worldwide today.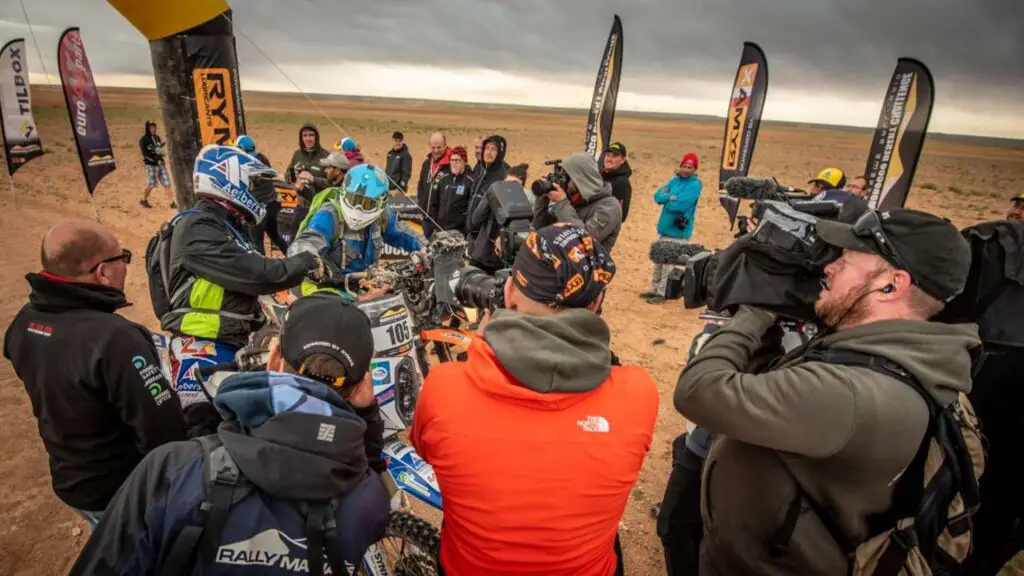 Yamaha launches the Ténéré Spirit Experience for 2023
 The ultimate Rally Raid Adventure for every Ténéré owner!
Launched in 2019, the Yamaha Ténéré 700 has opened up an exciting new world of freedom and adventure for over 40,000 European riders. With its high torque CP2 engine, agile handling and serious long range capabilities over virtually any terrain, the Ténéré 700 is the most versatile motorcycle ever produced by Yamaha.
Built with the same rugged DNA as the original Yamaha XT bikes that won the very first Dakar Rally – and went on to challenge for the podium in the world's toughest event for over 40 years – the Ténéré unleashes a rider's spirit of adventure and enables everyone to discover what is beyond the next horizon.
As well as being the definitive adventure bike for riders looking for a lightweight round the world machine, the Ténéré has proved its outstanding Rally performance in 2022 with Ténéré World Raid Team's legendary rider Alessandro Botturi winning the Tunisia Desert Challenge. Teammate Pol Tarrès made off-road history by taking his Yamaha Ténéré 700 further than any other 2-cylinder machine at the Erzberg Rodeo.
By bringing together the worlds of Touring, Rally and Enduro like no other machine, the Ténéré is undoubtedly the most outstanding Adventure model ever built by Yamaha.  Now we stand before a new horizon, bringing customers closer to the true meaning of the word Ténéré and coming within a very short reach of actual Rally Racing. Yamaha has created a whole new immersive Ténéré Spirit Experience that opens up even more possibilities for Ténéré Riders with the same hunger for more adventure and our dedication to Riders for Health.
New Ténéré Spirit Experience for 2023
Yamaha is totally committed to ensuring that every rider is given the chance to enjoy their Ténéré to the full in a diverse range of riding situations. For 2023 Yamaha is introducing the exclusive new Ténéré Spirit Experience in which Ténéré owners can join some of the world's most famous Rally Raid events, with the official Yamaha World Raid Team.
A total of 20 Yamaha customers and their motorcycles will be transported to their chosen Rally Raid where they will follow both the actual route and a parallel route to the race competitors and live alongside the race team in the bivouac each evening. For many riders this will be a once in a lifetime experience that will live in their memories forever, and for others it may ignite a desire to compete in Rally Raid in the future.
Run by former Enduro champion and Dakar Racing Team manager Marc Bourgeois through his company MBSM on behalf of Yamaha, the Ténéré Spirit Experience is open to Yamaha Ténéré owners who want to take their adventure riding to another level and get a real taste of Rally Raid but without the intense pressure of competition while also being able to experience the beauty the landscapes provide.
Total package from start to finish
Ténéré Spirit Experience is a total 360 degrees package that is designed to cover every aspect of the preparation, flights, bike transportation and every aspect of participation in the customer's chosen Rally Raid. Before the event each rider can choose to attend a Ténéré Experience Centre* if they want to get tuition on their riding or navigation skills, and MBSM will take care of everything else from start to finish – including daily pre-event briefings, logistics, technical assistance, GPS tracker fitment, breakfast, dinner and camping.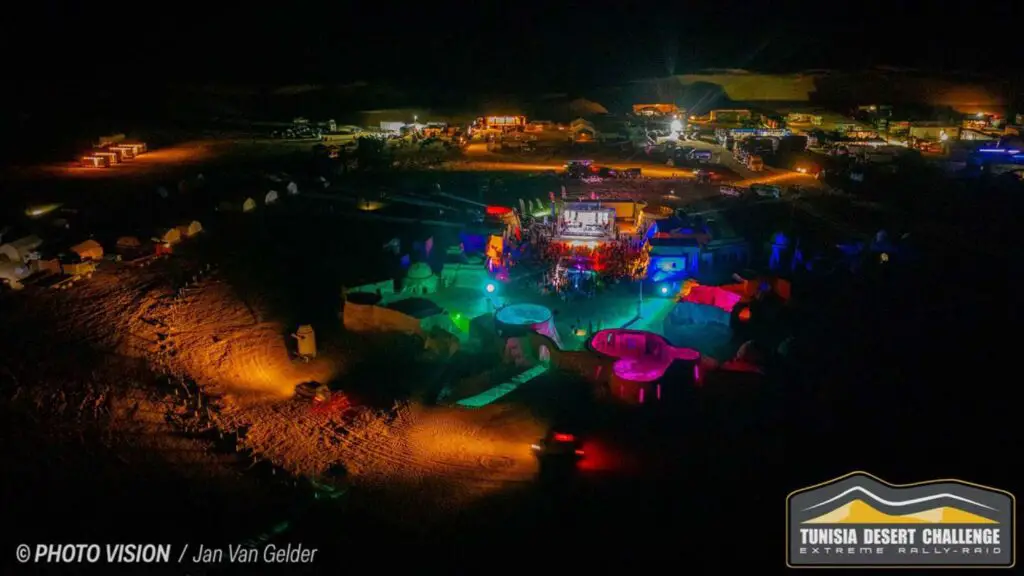 Suitable for standard Ténéré models
Customers will be riding their own machine at the Ténéré Spirit Experience events, but they don't need to worry about making too many modifications. MBSM technicians will equip every bike with special wheels and tyres as well as navigation equipment prior to the ride – and in some cases the participant's Ténéré will also be required to be fitted with an extra fuel tank for specific events.
Join the Ténéré World Raid Team at four legendary events for 2023
The team of Marc Bourgois (MBSM) will take charge of both the Racing organisation and the Customer program under the umbrella of the Ténéré World Raid Team. Allowing for seamless integration of true racing spirit and customer experience.
The 2023 Ténéré Spirit Experience includes four of the most famous Rally Raid events, starting with the Morocco Desert Challenge in April, followed by the Hellas Rally in May. After the summer break the TSE and TWRT continue with Transanatolia in September and conclude with the Tunisia Desert Challenge in October.
Ténéré Spirit Experience riders will be sharing the bivouac with Ténéré World Raid Team riders Alessandro Botturi and Pol Tarrès who will be competing at selected events – and there will also be extra top level guest riders joining various races.
*MBSM Ténéré Centres in France and Morocco, plus the YORE Ténéré Experience in Wales
With a number of MBSM Ténéré Centre locations in France and Morocco, plus the YORE Ténéré Experience in Wales, riders can take additional off-road training as well as develop their navigation skills. MBSM will have two Ténéré Centres located in France and Morocco. Other countries in Europe also have similar structures, contact your local distributors for more info.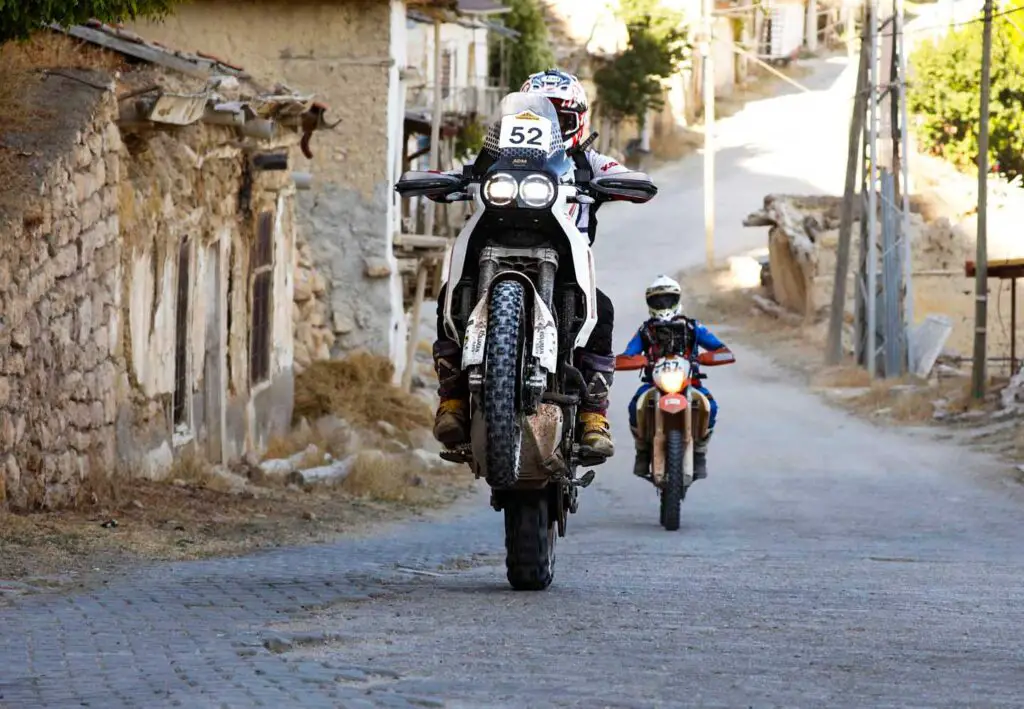 THE RALLY-RAID IN IMMERSION
Sign up and live an unforgettable adventure immersed in the heart of an official rally-raid team on the handlebars of a Ténéré 700. Join an epic raid through the long stretches of the African desert or on the Anatolian mountain tracks, share your experience with a close-knit team.
RALLY-RAID EVENTS
Thanks to the historical relationship of our teams with the manufacturer Yamaha , we are able to offer you a top-of-the-range support service on legendary rally-raid races.
MOROCCO DESERT CHALLENGE
The Morocco Desert Challenge is a rally-raid organized under the High Patronage of His Majesty Mohammed VI, King of Morocco and officially organized with the visas of the FRMSA and the FRMM, the Moroccan Auto and Motorcycle Federations.
Country: Morocco
Date: from April 21 to 30, 2023
Place of departure: Agadir (Morocco)
Place of arrival: Merzouga (Morocco)
Number of stages: 8
Number of km: 2600 Riding
level: Amateur
8 Stages of the MDC 2023
Morocco Desert Challenge literally is what it promises to be: a real challenge in the Moroccan desert. The route will nevertheless be completely different: new roadbooks, new bivouacs and 8 new stages
Yamaha and MDC provide another first
In 2022, our Tunisia Desert Challenge received some extra attention: the Yamaha World Raid motorcycle was officially presented to the public. Factory riders Alessandro Botturi and Pol Tarres were allowed to show in the Tunisian dunes what this rally-raid oriented version of the Yamaha Ténéré 700 is capable of. And with success: Alessandro Botturi immediately secured the victory.
Yamaha now continues with a new project under the name "Yamaha Ténére Spirit Experience", in which they aim to make rally-raid accessible to a wider audience. The brand said goodbye to the Dakar after 25 years, but not the rally-raid discipline. Yamaha wants this to give T7 owners a chance to really get a taste of rally-raid in an unforgettable way, accessible and with a high adventure factor. And we at the Morocco Desert Challenge are going to help them do just that.
Special course for Yamaha
In the next MDC we will therefore, together with and at the request of Yamaha Europe, provide a first. For the first time in the history of the MDC we will open the "Raid category" to motorcycles. (Until now, this category was only open to cars.) Sporting Director Jean-Claude Kaket is making them a customized course. In this way, we want riders to get a taste of the rally-raid experience without immediately feeling the pressure of competition.
20 riders fully supported by Yamaha
Andréa Peterhansel, wife of Mr. Dakar Stephane Peterhansel, will be the face of the Yamaha Ténére Spirit Experience, and together with Marc Bourgeois, the former manager of the Monster Energy Yamaha Rally team, will lead the team during the Morocco Desert Challenge. Drivers Alessandro Botturi and Pol Tarres also have only 1 goal this time: to win again. Besides them, no less than 20 riders with a Yamaha Ténéré can experience the rally. They themselves will ride their own (or rented) T7 motorcycles in the raid category and will have the full support of mechanics from the factory team. The big blue village inside the bivouac will certainly stand out.
Yamaha is offering a total package with this Experience that covers every aspect of rally participation, from preparation to motorcycle transport and on-site technical support. Participating can be done with a standard T7 but technicians from MBSM provide each motorcycle with special wheels and tires and the necessary navigation equipment before departure. If necessary, they also fit an additional fuel tank.
Participate in the Malle Moto class?
The Malle Moto class makes many a motorcyclist dream of great adventure and the heyday of the original Dakar rally. Crossing the finish line of the Morocco Desert Challenge is an achievement in itself, but doing so without any kind of assistance is even more heroic.
And that is exactly what the heroes in this class are aiming for. Malle Moto means that you participate as a motorcyclist all by yourself, without any assistance. You are responsible for the maintenance and repair of your bike, the preparation of your road book, putting up your tent and taking it down. And that with only a limited amount of material. The 'Malle' in Malle Moto stands for a box. Every Malle Moto participant is entitled to 2 crates, in which all the tools for the motorcycle and his/her personal belongings must fit.
What can you expect as a Malle Moto participant?
As a Malle Moto-rider you are entitled to 2 "Pierre Henri" cases (80 x 45 x 35 cm, provided by yourself), 2 extra wheels and 1 sports bag with extra luggage. We will provide a special truck with a mobile workshop to transport your equipment from bivouac to bivouac. Those who participate in the crazy motorcycle category will pay a contribution of 650€.
The extra cost of course includes a few services. For every Malle Moto-rider we provide a place to work on the bike. You get a work mat under a tent so you are protected from the sun. We also provide light, (compressed) air and electricity. 2 assistants will make sure your workstation with your work mat and boxes is ready when you arrive at the bivouac after the stage so you can start working on your bike right away. We also provide a tent to sleep in. So you don't have to bring that with you.
Transport to Morocco?
Participating without assistance usually means having no other means of transportation. That's why we offer the participants in the Malle Moto category the option of having the motorcycle transported by the organization to Agadir (start of the rally) and from the finish back to Europe. On the axis Belgium-Sète (FR), we foresee a number of pick-up points where you can have your motorcycle picked up and dropped off. We charge 600€ there and back (pick-up, carnet ATA, transport insurance, ferry, etc.). You then fly in comfort to Morocco where your motorcycle will be waiting for you in bivouac 0.
HELLAS RALLY
The Hellas rally is a unique experience, which offers seven days of crossing in the heart of the remote regions of central Greece.
Country: Greece
Date: May 20 to 28, 2023
Departure point: Karpenisi
Place of arrival: Karpenisi
Number of stages: 7
Number of km: between 160 and 250 per day
Riding level: Amateur
Central Greece 20-28 May 2023
Seven days of riding on the remote areas of Central Greece mountains.
It is a unique group or personal experience, in the remote mountains, forests, valleys and more in six days escape raid
Single Bivouac-Hotel every day minimizes your costs and expands your experience
The everyday route is between 160-250 kilometers, 90% of them are off-road.
| | | | | |
| --- | --- | --- | --- | --- |
| | Route | Avg Speed | Terrain Mix | Refueling |
| 1 | 150km | slow | soft | Y |
| 2 | 220km | medium, fast | mud, hard pack, off road | Y |
| 3 | 250km | medium, fast | off road, soft | Y |
| 4 | 120km | medium | hard pack, soft | Y |
| 5 | 200km | medium | off road, hard pack, mountain tops | Y |
| 6 | 180km | medium, fast | off road, hard pack, mountain tops | Y |
| 7 | 80km | medium | soft | Y |
The route will be driven with GPS waypoints, Track and Digital or Paper Roadbook.
It will depend on the choice of the participant to choose what is better for his
abilities of navigation through this raid.
TRANSANATOLIA
This rally-raid crosses a key region of Turkey: Anatolia. Also called "Asia Minor", it is one of the 7 regions of the country, which includes the central provinces of Turkey.
Country: Turkey
Date: 02 to 09 September
Place of departure: Pending
Place of arrival: Pending
Number of stages: 8
Number of km: 2800 Driving
level: Amateur
TransAnatolia 2023 is flashing with its fantastic new route!
Over its relatively short time, TransAnatolia has become one of the leading rally raid event in the world. It all started with an inspiring idea to test yourself as a driver, as a rider, as a person. Now you can see the result in the form of global, international events, which is impossible to forget, visiting at least once.
First attempt at organizing such passage occurred in 2010 and was very successful. The following events have become even more prosperous. Antalya, the most popular Turkish holiday resort, was selected as the start and finish destination. The second organization has completely exceeded the first one and attracted much more rally enthusiasts from all over the world. In 2011 TransAnatolia presented to the participants a wider range of possibilities and re-discovered splendid delights of Turkey.
2012 unveiled the brand new concept. Stages were master-classes and helped participants to get into the rhythm more quickly and discover a lot of details from the experience of previous editions.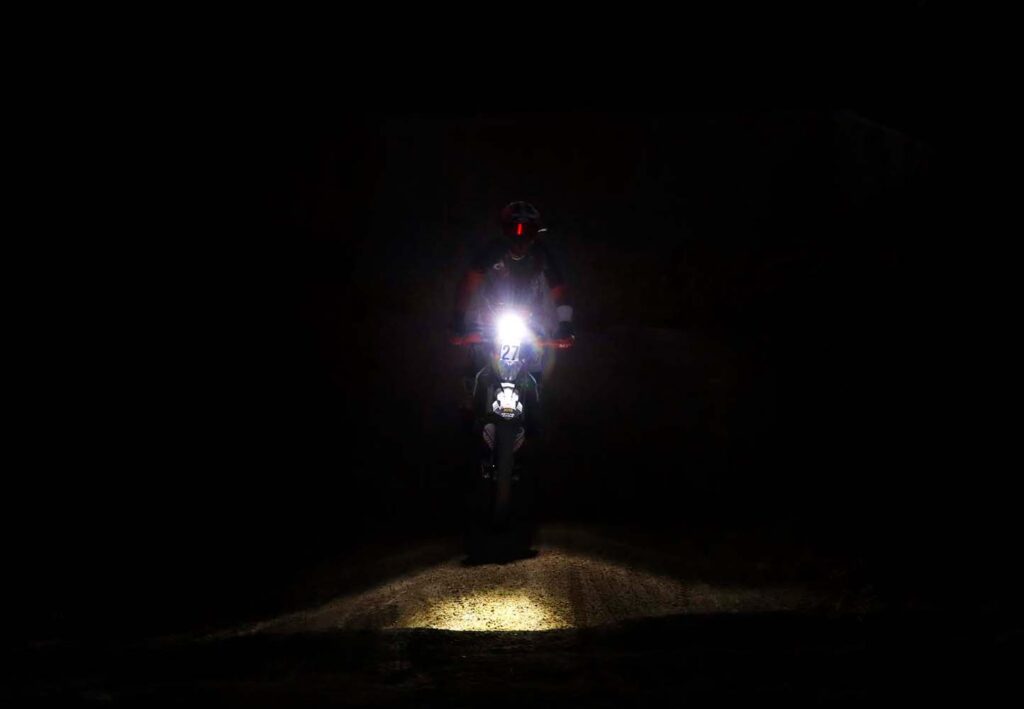 The fourth event was a significant and very high quality one for all the similarities in racecourse with the previous organisations.
In 2014, celebrating five year anniversary, TransAnatolia offered new additions to the already existing stages. New levels and complexity of advanced racecourse made the race not only a unique form of entertainment, but also a great test of team and individual qualities of the competitors. This time start and finish of the rally was in Ankara, the capital city made it even more popular and recognizable.
TransAnatolia provides participants with a variety of interesting, unforgettable meetings and acquaintances, but most importantly – a better understanding of Turkish peoples' lifestyle and Turkey in general.
Racers of higher level, will have the opportunity to train for long marathons, for best practice. Amateurs may enhance their skills in challenging stages. In addition, the most extreme motorsport enthusiasts may prefer hospitality packs, for most exciting routes.
The main purpose of TransAnatolia is the provision of unique stages with the essential level of organization and security. TransAnatolia team improve organization quality to secure complete comfort to each participant, searching an individual approach for every kind of needs. With every successive event, the event rise to higher levels, what is really transform this type of activity into a certain culture.
Today TransAnatolia offers a road book at the highest standard which is being used by all well known rally raid events all around the world. Furthermore, a satellite tracking system is in service, for monitoring the racing process. Together with satellite tracking various active and passive security measures are also taken at the highest quality of all available standards.
We invite you to become a witness and participant of this fascinating event. This is a great chance to get many amazing moments along with an invaluable experience. Let us demonstrate what we can do for you to see what you are able in the best moments of your life. Welcome to TransAnatolia!
Rally competitors are given road books at the highest available standards and they race against time.
Rally competitors receive a time for each respective stage. Summarization of those stage times determines the fastest racer.
Raid competitors receive points for their proximity during the stage. Summarization of those points determines the winner.
B1
Bike up to 450cc
B2
Bike 450cc – 700cc
B3
Bike 701cc – 1000cc
B4
Bike 1001cc and above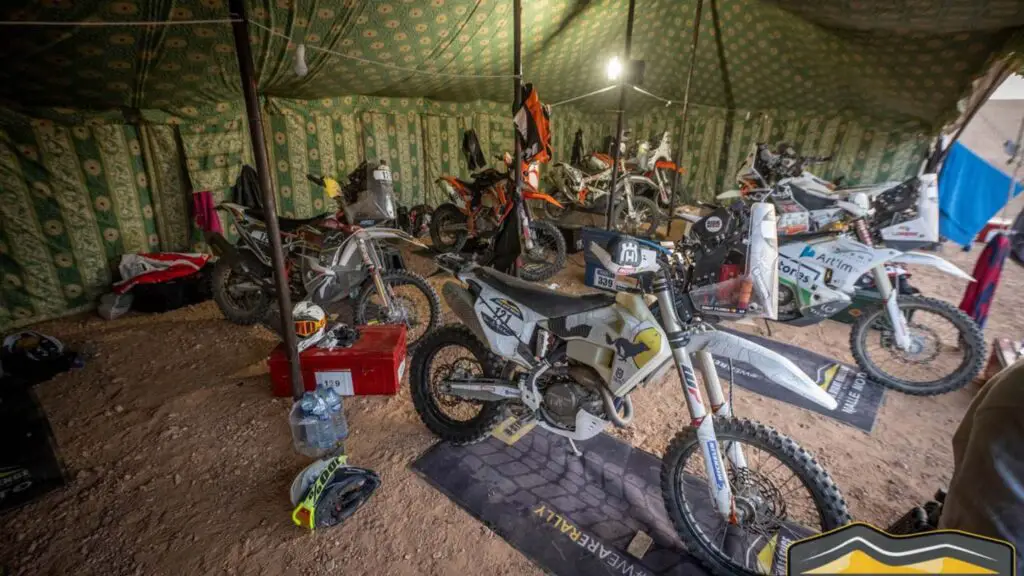 TUNISIA DESERT CHALLENGE
The Tunisia Desert challenge is an officially recognized rally, organized with the full collaboration of the Tunisian Minister of Tourism, and under the licenses of the Tunisian motorcycle and automobile federations. ​
Country: Tunisia
Date: October 20 to 29
Place of departure: Pending
Place of arrival: Pending
Number of stages: 8
Number of km: 2300 Driving
level: Amateur
An official rally for everybody
Tunisia Desert Challenge is an officially recognized rally, organised with the full cooperation of the Tunisian Minister of Tourism and held under the licenses of the Tunisian Motorcycle & Car Federations.
​​​​​​​From the very beginning it has been our goal to organize rallies for a wide audience: both beginners and experienced racers. Therefore, we offer a variety of levels in different categories.
Above all, Tunisia Desert Challenge is a real desert race: a competition against the clock in which a combination of a well prepared vehicle, good driving skills and precise navigation are needed to stand a chance of winning. If victory is not your goal or if you don't have the experience yet and just want to be part of the game, TDC offers a range of alternatives.
There are four categories: there is always something to suit your taste:
The Rally PRO category
The CLASSIC category
The RAID category
Assistance category
1. Rally Pro
The Rally Pro category is the real stuff, open to the more experienced drivers of cars, trucks, buggies, SSV's, quads and motorbikes. About 75% of the competitors enters this category. Navigation is by a FIA-style road book and the GPS UNIK 2. This device, built by the French company ERTF, is used in all world championship rallies (FIA/FIM) and long distance rally raids like the Dakar.
The introduction of the "GPS UNIK" means the days of driving from waypoint to waypoint are over. Correct navigation, guided by a detailed roadbook, therefore has become an important ingredient. The GPS UNIK stays in "sleeping mode" during most of the day and switches on automatically when you're close to a waypoint. It also registers speed excess in certain zones and tells the race management immediately at the finish line how many waypoints you've reached.
Integrated in this device is also the "Sentinel", a kind of alarm/warning system which allows safe overtaking. If you want to overtake another rider you push the button of your Sentinel, the pilot driving in front of you gets a warning on his device (alarm & stroboscopic light) and knows a faster vehicle wants to overtake him/her. Those who, after 3 warnings, refuse to give way, automatically get a penalty time.
The introduction of these systems (GPS UNIK & Sentinel) makes the rally more professional, a lot safer and allows the race director to publish a correct ranking in a very short time frame. Plus: being able to practice with this tool in the -relatively cheap- Tunisia Desert Challenge, is ideal if you have the ambition to do a Dakar or another FIA/FIM rally in the future.
A beautiful competition for those who want to measure themselves against the best. About 85% of those who register chose this option. Participants are provided with accurate road books covering daily stages varying between 250-500km (depending on the terrain). Official officers supervise the competition. It is the ideal preparation for the more difficult Dakar stages combined with breath-taking landscapes.
Tunisia Desert Challenge is no FIA or FIM event. That would not fit in our philosophy to have a race that is open to anyone. Nevertheless we make use of the official guidelines concerning road books, GPS, penalties, checkpoints et cetera, because TDC is often used as a stepping stone to the Dakar, Silk Way Rally or FIA/FIM world championship rallies and thereby our competitors can get used to terminology and rules of those events.
Rally Pro competitors are divided in subcategories.
2. The Classic category
The Tunesia Desert Challenge Classic is a regularity race for all-terrain vehicles that participated in Rally-Raid or Baja before 2000.
For these 'Classic Cars', we foresee an adapted route through the Tunisian desert landscape, a nice mix of challenging tracks and sandy areas with beautiful dunes where the average speed varies between 30 and 90 km/h. You will get 7 fantastic stages in this Classic category, starting in Djerba and finishing in Monastir with a rest day in Ksar Ghilane in between.
The route of the TDC Classic is only suitable for classic 4×4 rally cars and 2- or 4-wheel drive buggies built for rally-raid which are at least 20 years old.
The Tunisia Desert Challenge Classic is not just a fun ride through the desert. It is a competitive rally for classic rally cars. This means that not only will you be part of the great atmosphere and facilities in the bivouac, but that during the race you will also have access to all the safety measures that apply to the other race categories: the medical team, helicopters, the crisis centre in the race headquarters, the sweepers, etc. are all there for you.
Relive the early days of the rally-raid at the wheel of a classic car in the region that was the birthplace of this discipline!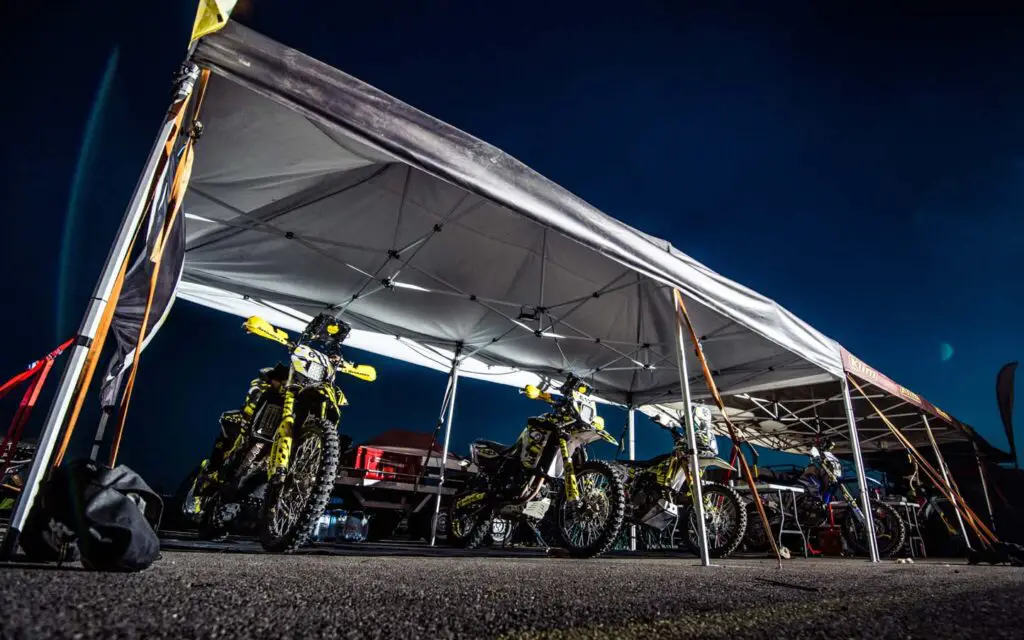 ​​​​​​​3. The Raid
For the adventurers who are not driven by the stopwatch & for the less experienced who want to live the rally from nearby, we have a unique concept: the RAID category, an off-road challenge via the same rally tracks allowing you to follow the event in the footsteps of the rally pilots.
You will drive about 70% of the rally tracks
You will drive with a Sentinel
Included from now onwards (only in the Raid-category) is the rent of a SENTINEL. This warning system produces a loud sound when a vehicle, driving behind you, wants to overtake you. By having this system in your car, you can drive on the race track without worries and pull over immediately as soon as a racer want to overtake you.
Because the time-chrono doesn't make you nervous, your average speed is much lower, which increases your safety. For this reason, several safety measures are NOT compulsory in the raid-category, such as: wearing a helmet or racing seatbelts, racing seats or roll bars. Also a race insurance is not obligatory.
​​​​​​​4. Assistance
Nothing is as good as an ice cold drink waiting for you at the end of hundreds kilometres of special stage. Just relax and leave the maintenance of your vehicle to your service crew. More and more competitors bring their own assistance teams to the Tunisia Desert Challenge.
The entry fee for an assistance vehicle is much lower than the fee for a race car or truck. The restriction is of course that assistance cars can't enter the race track. They have to follow the liaison route directly from bivouac to bivouac. Only in case of emergency they can enter the race track but only after strict permission from the race direction.
On the principle of 'The more the merrier' we offer friends, family and partners the opportunity to follow the Tunisia Desert Challenge on a friendly rate. If you want to bring sponsors, friends or family to enjoy the Tunisia Desert Challenge and share your adventure with you, in the bivouac every day and at some of the easy to reach CP's, the assistance option is one way to do so.
THE YAMAHA TENERE 700
Join the Ténéré Spirit Experience adventure with your own machine , be it a Ténéré 700 , the Ténéré 700 Rally Edition or the Ténéré 700 World Raid. Don't worry about getting your bike ready, sign up, we'll take care of the rest.
Following
New horizons await you
Powered by a torquey 689cc EU5 twin-cylinder whose gearbox ratios have been optimized to offer you the ideal balance between power and control , this adventurer is cut out for long distances. Resolutely rally-raid oriented , the Ténéré 700 is designed to cope with a wide range of driving conditions, both on and off- road .