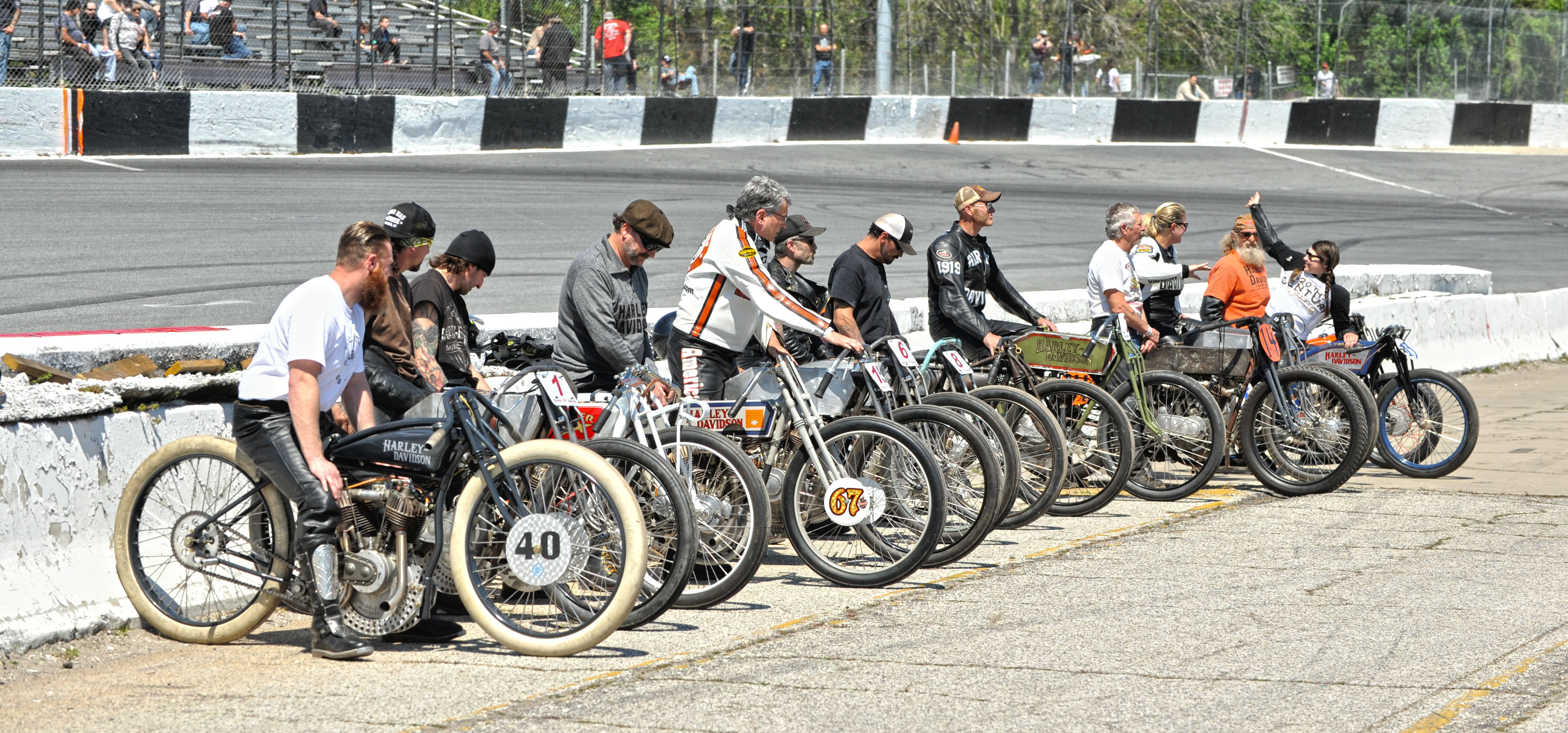 Race Set For Daytona Bike Week 2018—VIP Tickets on Sale Now
New Smyrna Beach, FL (March 13, 2018) – VIP Tickets are on sale for the 2nd annual Sons of Speed race, set for Saturday March 17th during world-famous Daytona Bike Week. The SOS race features will feature over twenty racers and will run in three classes on Saturday, March 17, 2018, at New Smyrna Speedway in New Smyrna, Florida.
"Last year was great and this year we added a 45 class  and a hot 61 inch class so there will be more heats, more racing and more action," said Billy Lane, renowned bike builder and founder of Sons of Speed. "People can buy VIP ticket packages online now."
Inspired by early twentieth-century board-track racers, the Sons of Speed race hearkens back to a stripped down, wide-open approach to motorcycle riding. Held at New Smyrna Speedway's half-mile, banked racetrack, the inaugural race will feature twenty riders in several different heats, and winners of the heats will advance to a championship round. Each racer will sit astride either a hand-built racing chassis holding pre-1925 1,000cc American V-Twin engines, a 45 inch engine and a hot 61 inch vintage race and most racers will customize their machines by fabricating handlebars, exhaust, fenders, foot pegs and fuel/oil tanks.
People all over the world are calling it THE vintage race event for this year's Daytona Bike Week. Schedule is as follows:
11- a.m. Gates Open
12 a.m. Meet & Greet
1 p.m. 45" Shootout
2 p.m. Early Vintage Track Racing
3 p,m, Hot 61 Vintage Track Racing
Some of the racers are: Billy (1912 Flying Merkel) and Warren (1920 Indian Powerplus) Lane; Rick Petko (1919 Indian Powerplus); Shelly Rossmeyer-Pepe (1915 Harley); Matt Walksler (1921 Harley); Brittney Olsen (1923 Harley); Xavier Muriel (1913 P.E.M.); Matt Olsen (19?? Harley); Rhett Rotten (1916 Harley); Derrick Ames (1919 Harley); Bill Rodencal (1915 Harley); Dan Toce (1914 Indian); Jim Wall (1928 Indian); Matt Harris (1924 Harley); Mel Stutz (1919 Harley); and Bruce Kannry (1912 Indian).
About Sons Of Speed
Sons Of Speed is a motorcycle race inspired by early twentieth-century board-track racing. Featuring stripped-down bikes with pre-1925 American V-Twin engines and a steeply banked racetrack, Sons Of Speed hearkens back to a wide-open, full-throttle, thrilling style of motorcycle racing. The inaugural Sons Of Speed race will take place in Florida at New Smyrna Speedway during Daytona Bike Week in March 2017. Co-founded by veteran motorcycle bike builder Billy Lane, the first Sons Of Speed race will feature twenty riders, builders, and enthusiasts, including Buzz Kanter (publisher, American Iron Magazine), Shelley Rossmeyer-Pepe (GM, Bruce Rossmeyer's Harley-Davidson), vintage racer Brittney Olsen, Warren and Billy Lane, Rick Petko (of American Chopper fame and master mechanic at Orange County Choppers) and Matt Walksler (motorcyclist and Associate Director of Wheels Through Time). For more information on the race and to buy tickets, check out the Facebook event page.