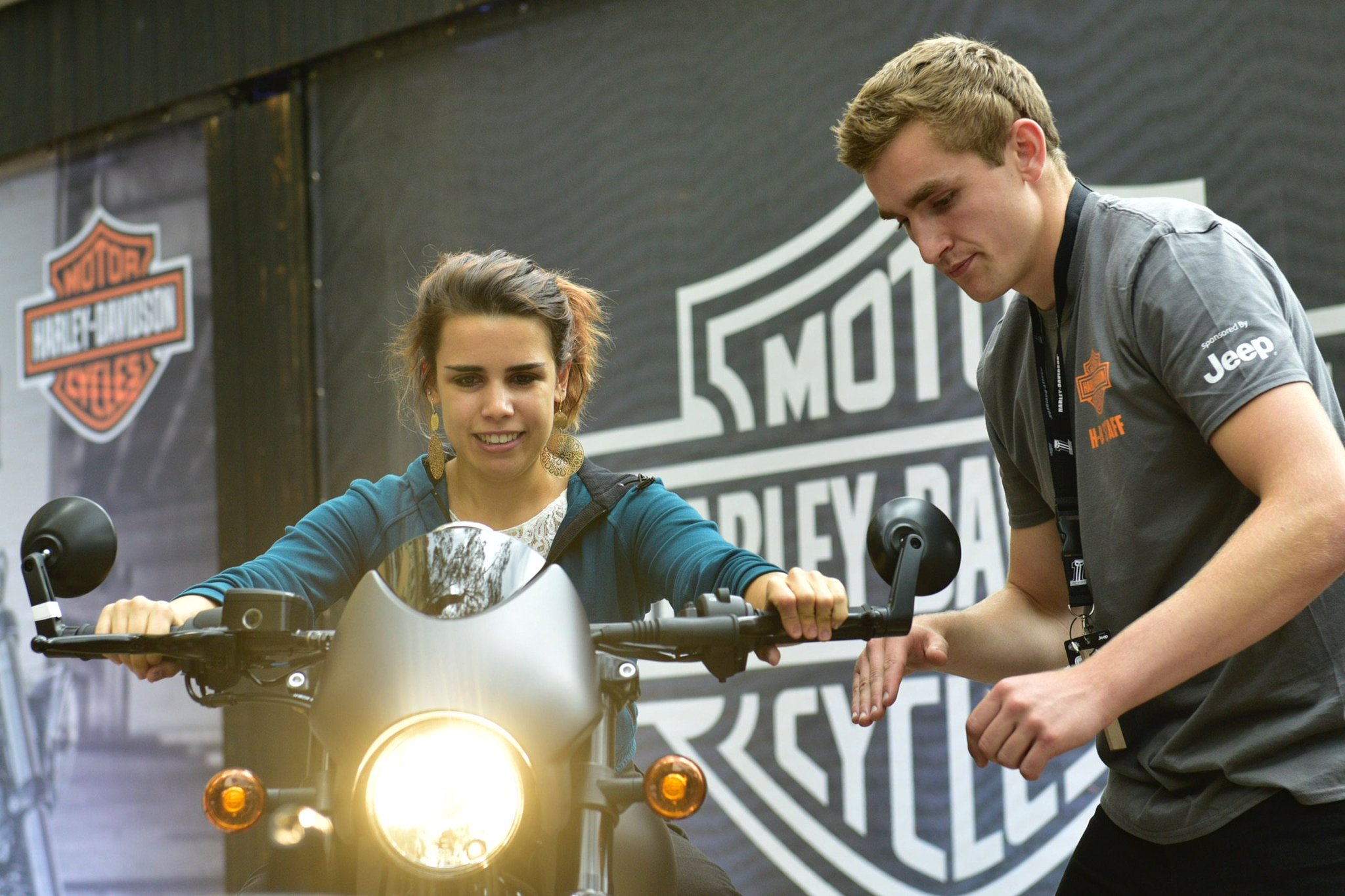 Experienced European Bike Week?
European Bike Week® will be particularly special in 2017 as we celebrate 20 years of Europe's biggest open Harley-Davidson® event. To commemorate this special occasion we are looking for your amazing, amusing and interesting stories, anecdotes and pictures. Have you been to each European Bike Week since it began in 1998? Did you go to the first one? What is your favourite memory? Submit a story and images about European Bike Week via email or social media and you will be entered into a draw to win an official Harley-Davidson leather jacket.

Harley-Davidson European Bike Week® takes place 5-10th September 2017 at its picturesque home of Faaker See, Austria. If you've never been then you've missed an awesome event!
H.O.G.® Zone
The H.O.G.® Zone brings exclusive benefits to H.O.G. members, where multilingual Customer Care Centre agents are on hand for any questions or to help those wanting to renew their membership.
Tuesday 12:00 – 20:00
Wednesday, Thursday, Friday, Saturday 10:00 – 20:00
The Harley Owners Group® is the authentic, original, born-in-Milwaukee Harley-Davidson® motorcycle club.
Just like your motorcycle, it was built by people who love nothing more than the feeling of being on the road on a Harley-Davidson motorcycle, and the fun thatcomes from hanging out with other riders. The patch on your jacket and the card in your wallet give you full access to all the benefits and services the greatest motorcycle club in the world can dream up to go with your Harley-Davidson motorcycle.
It's one thing to read a tweet or look at a status update on Facebook, but the Harley Owners Group has always been about a more real kind of social network: the road that connects us all. We want to experience new things and take new journeys to real places with real friends on the Harley-Davidson motorcycle rumbling next to us. We want to end up where no mobile phone bars can reach us. "WHEN YOU'RE IN THE HARLEY OWNERS GROUP®, YOU'RE PART OF SOMETHING BIGGER THAN YOURSELF"
The Harley Owners Group started as a way for people who love to ride to get together. Each day we ride, we enjoy more of it. We discover places others don't. And the farther we go, the more of them we find – the epic roads, the hole-in-the-wall locations the internet can't tell you about. In short, the kind of places you only discover by getting out in the world in the saddle of a Harley-Davidson motorcycle with other Harley® riders. You're connected with a million other riders who are constantly seeking out the next great thing. And we share what we find. Why ride alone? When you're part of The Harley Owners Group, it takes the adventure of riding to a whole new level. When you're in the Harley Owners Group, you're part of something bigger than yourself. You've seen how riding a Harley-Davidson motorcycle can bond strangers together in a way that nothing else can; no explanation is required. All you need to know is this: wherever you go in the world, you've got friends – a million freedom-seeking, wind-chasing, Harley-loving friends.
With friends like that, life can never be dull.
European Bike Week® September 5-10, 2017 Faak, Austria