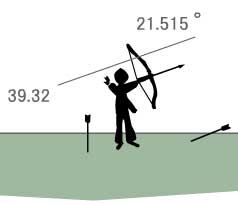 Page 1 – Page 2 – Page 3– Page 4 – Page 5
– Page 6 – Page 7 – Page 8
Bowman – Strategy

One of my favourite games that I cannot seem to get enough of. Aim your bow, choose your power and angle and try to hit the other archer. 1 or 2 player action!
Naval Battle – Strategy

A simple but very fun game of Naval strategy. Judge shot power and distance to hit the enemy ship as he tries to hit you! NOTE: To play, just click on button in bottom right corner. To shoot click on button on lower left corner on game screen.
Indiana Jones in Lost World – Strategy

As Indiana Jones get points by exploring everything from Ancient Tombs to Star Wars like worlds! Have fun
Kill the Popups – Strategy

This is one game you might already be an expert in! The idea is to kill the popups as they try to take over in the game. Good luck, it is almost a loosing battle!
Starship 7 – Strategy

You are lost in space and the road map isn't much help. You are going to have to get out of this yourself.
Soap Bubble – Strategy

Ah, life as a simple soap bubble, nothing to worry about while you are floating around… BUT WAIT! You just got sucked into a cave, this is bad news for you, unless you can get out!
The Crimson Room – Strategy

You wake up in a crimson room. Somehow you got into the Crimson room last night. Now the challenge is trying to figure how to get out. Are you good enough?
Cannon Ball – Strategy

Your the King of your Castle and your oppents is not happy about that. Put your castle defences in good use and aim them in his direction!
Balls N' Walls – Strategy

1 or 2 Player game. Try to angle your shot over the wall and have your opponent miss it. Each missed shot removes one platform, when all platforms are gone…
Crimson Warefare – Strategy

Cry hovoc and unleash the dogs of war!!!! You want a war? Then i'll give you a war!!! Do you love the smell of napalm in the morning? Then this game is for you!
On-Line Strategy Games
Page 1 – Page 2 – Page 3– Page 4 – Page 5
– Page 6 – Page 7 – Page 8