EUROPEAN BIKE WEEK CROWNED YET ANOTHER YEAR OF PASSION, EXCITEMENT AND ADVENTURE TOGETHER.
This year's European Bike Week has been yet another great event to strengthen the Harley Davidson and Jeep® partnership.
There's only one 4×4 brand that gives us such excitement, and we experienced it all at the event by driving the all-new Jeep® Wrangler and the new Jeep ® Renegade.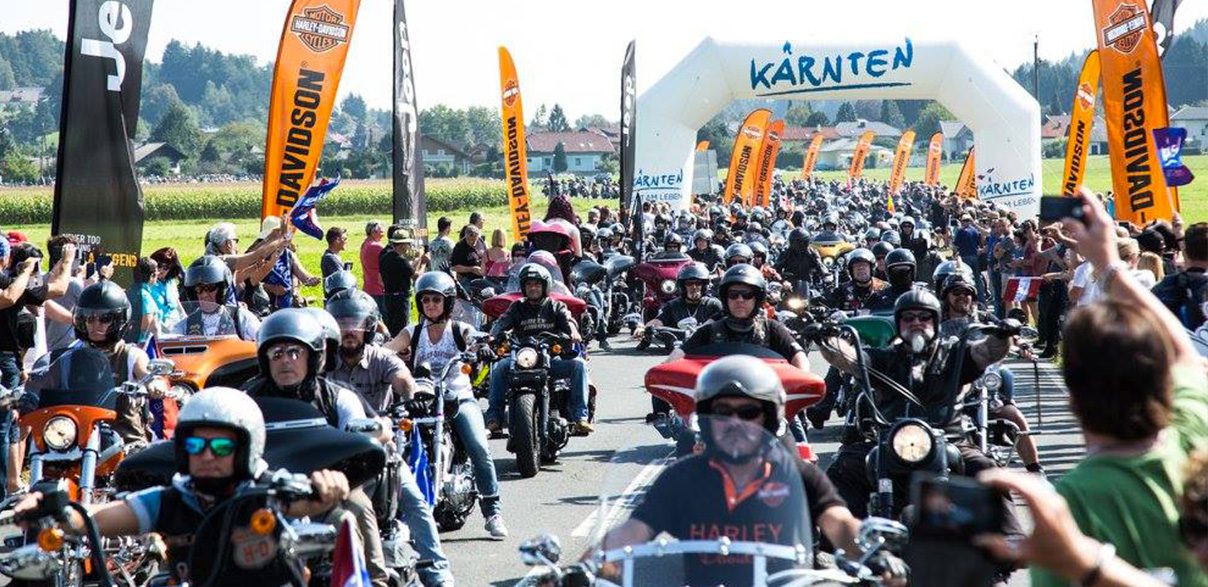 WANT TO GET MORE OF IT? THE AFFINITY SCHEME IS THE ANSWER.
Jeep AFFINTY SCHEME is available to all H.O.G. Members. Savings from 11% to 20%* are now available on the purchase of a new Jeep vehicle for orders placed from October 1st to December 31st 2018. Contact your nearest Retailer for more information on the Jeep range and for the Affinity Scheme terms and conditions.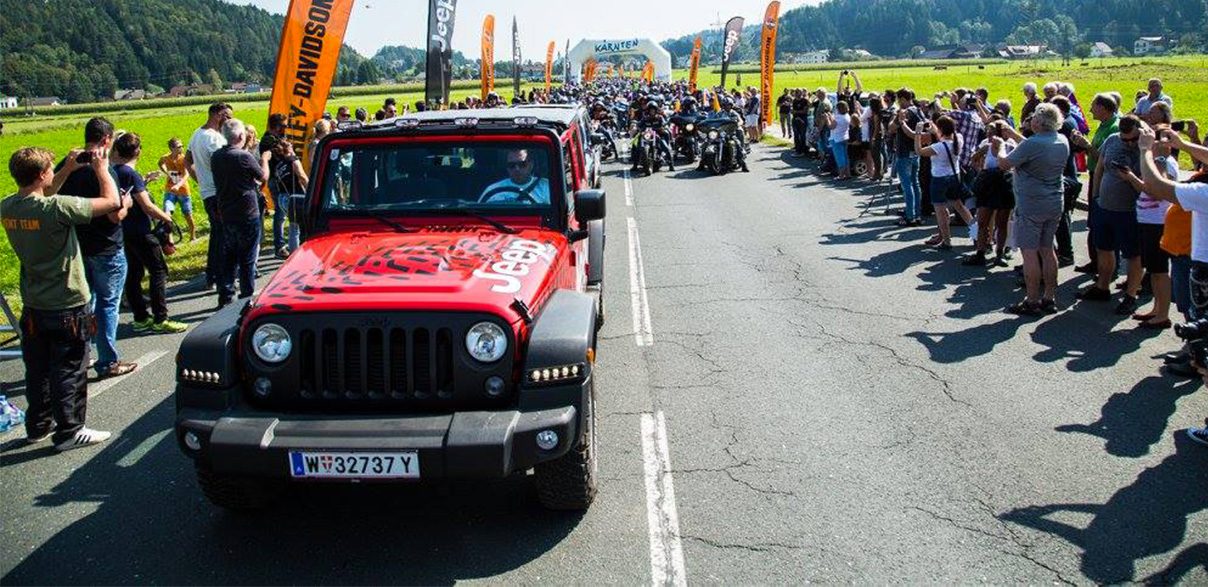 Introducing the All-new, Next-generation 2018 Jeep® Wrangler
The most capable SUV ever delivers even more legendary Jeep® 4×4 capability, a modern design that stays true to the original, advanced fuel-efficient powertrains, more open-air options, and is loaded with more safety features and advanced technology than ever before. The all-new Wrangler's interior design combines authentic styling, precision craftsmanship and high-quality materials that result in improved versatility and comfort for drivers and passengers. The all-new Wrangler's unique design includes an instantly recognizable keystone-shaped grille, iconic round headlamps and square tail lamps, improved aerodynamics, a convenient fold-down windshield for off-road purists, even more open-air freedom, and dozens of different door, top and windshield combinations.

POWERTRAIN
Already one of the most adaptable vehicles, the 2018 Jeep® Wrangler will come with a number of engine options to choose from.
2.0L TURBOCHARGED ENGINE
272 Horsepower and 400 LB-FT of Torque
All-new 2.0-liter turbocharged inline four-cylinder engine delivering 272 horsepower and 400 Nm of torque and mated to a new eight-speed automatic transmission. This four-cylinder engine's torque output surpasses that of the previous V-6 engine offered in Wrangler, while it improves fuel economy, launches performance, and drives comfort in all situations. It also features Engine Stop-Start (ESS) standard.
UP TO HORSEPOWER 272
2.2L TURBOCHARGED ENGINE
All-new 2.2-litre turbocharged inline four-cylinder aluminum engine delivering 200 horsepower and 450 Nm of torque with a new eight-speed automatic transmission. This engine features a variable geometry turbocharger (VGT) for improved acceleration performance and thanks to the Multi-Jet II common-rail fuel system it ensures maximum efficiency at all times.