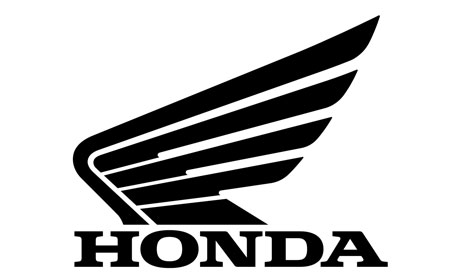 The most thrilling battle for a MotoGP crown in more than a decade enters its final stages in Australia this weekend. Sunday's Australian Grand Prix at the magical Phillip Island circuit is the 16th of 18 races, with only 11 points separating title contestants Marc Marquez (Repsol Honda Team RC213V) and Andrea Dovizioso (Ducati).
In Japan last Sunday the pair fought an unforgettable race-long duel in appalling weather conditions, battling until the final corner, with Dovizioso taking victory from Marquez by just two tenths of a second.
Therefore 24-year-old Marquez comes to Phillip Island fully aware that he need to beat his Italian rival to further increase his points advantage before the final two races, at Sepang, Malaysia, next Sunday and at Valencia, Spain, on November 12.
And reigning champion Marquez – who is chasing his fourth MotoGP World Championship in just five seasons – has good reason to believe he can have a great race at this glorious circuit, situated off Australia's spectacular south-east coast.
Phillip Island is one of five anti-clockwise MotoGP circuits, so Marquez's training regime of going fast and turning left around dirt-track ovals should be a big help this weekend. Already he has emerged victorious at each of the three anti-clockwise circuits – the Circuit of the Americas, the Sachsenring and Aragon – that have featured on this year's calendar.
Phillip Island is also the scene of one of the greatest of Marquez's 34 MotoGP victories. In 2015 he produced one of the best final laps of his life to win a memorable four-rider battle at this super-fast circuit. But Marquez, who hails from Cervera, in the north west of Spain, has twice crashed out of the MotoGP race: last year he slid out while leading and he also fell in 2014.
Marquez comes to Australia in scintillating form. From his past seven outings, Marquez has amassed 140 points from a possible 175, including four wins and two second-place finishes, with his RC213V competitive at every track and in all conditions. The youngster continues to break records at a breathless rate too: his second-place finish at Motegi was his 100th Grand Prix podium, with 60 of those results race victories. He is now the ninth most successful rider in the 69-year history of the Grand Prix racing championships, a remarkable achievement for one so young.
Marquez's ever-growing list of success isn't only growing his own legend. He also continues Honda's proud record as the most successful manufacturer in the history of Grand Prix racing. Right now Honda leads the Constructors World Championship, while Repsol Honda is ahead in the Teams World Championship. The goal of riders and constructor is obvious: the triple crown of rider, constructor and team success.
Team-mate Dani Pedrosa (Repsol Honda Team RC213V) still retains a mathematical chance of capturing the riders title, but his retirement from the Japanese Grand Prix with tire issues all but put paid to those hopes.
This weekend Pedrosa will race in Australia for the first time since 2015, because he missed last year's race due to a collarbone injury. The super-experienced 31-year old has scored two MotoGP podiums at Phillip Island and one 250cc victory, when he secured a second successive 250 World Championship in 2005.
One man who will be hoping for a repeat of his 2017 Phillip Island performance is Cal Crutchlow (LCR Honda RC213V), who won a storming race on the Island last year, his second of the year, which helped Honda take the premier-class constructors titles for the 22nd time. Despite a recent run of difficult results, Crutchlow has been competitive in the dry. And he has already scored one podium so far this year, in Argentina. During preseason testing he was also very fast and consist here.
Local star Jack Miller (Estrella Galicia 0,0 Marc VDS Honda RC213V) returns from injury this weekend, fully expectant of a strong showing in front of his home crowd. The Australian fractured his right tibia while riding a trials bike last month. Although not 100 percent fit, Miller is determined to give the vociferous local fans something to cheer about.
Miller's team-mate Tito Rabat (Estrella Galicia 0,0 Marc VDS Honda RC213V) secured the last World Championship point at Motegi last weekend, riding through the blinding spray to finish 15th, a fraction of a second behind Hector Barbera (Ducati). The 2014 Moto2 World Champion hopes that Phillip Island represents another opportunity to better his season's best result of 11th at Le Mans and Mugello.
The battle for the Honda CBR600-powered Moto2 World Championship remains finely poised as it enters its final three races. A tense battle between title challengers Franco Morbidelli (Estrella Galicia 0,0 Marc VDS Kalex) and Thomas Luthi (CarXpert Interwetten Kalex) has played out over the past 15 races, with the Italian's eight victories offset by falls at Jerez and Misano. Luthi, meanwhile, has been a picture of consistency, with points at every round except in Germany.
The Japanese Grand Prix was a fantastic opportunity for Luthi to make headway into Morbidelli's 21-point lead, but he struggled with visibility in the soaking conditions. Morbidelli meanwhile remained calm to finish two places ahead of his title rival. Should Morbidelli win again this weekend, he will equal Marc Marquez's record number of victories in the intermediate class over one season. Luthi can count on his recent Phillip Island form for optimism; last year the 31-year old beat Morbidelli in a drag race to the finish line by just 0.010 seconds!
Alex Marquez (Estrella Galicia 0,0 Marc VDS Kalex) returned from a painful hip injury in fine style last weekend, securing his third Moto2 win of the season, and the first outside his native Spain. The former Moto3 World Champion's 2017 title challenge was dented by two DNFs in Argentina and Germany and a fall during practice at Misano, which ruled him out of that race and forced him to withdraw from Aragon. Marc's younger brother now sits third overall, 76 points behind team-mate Morbidelli.
Miguel Oliveira (Red Bull KTM Ajo KTM) is fourth in the title race, just ahead of impressive rookie Francesco Bagnaia (Sky Racing Team VR46 Kalex), who notched up a sensational fourth place at Motegi. Renaissance man Mattia Pasini (Italtrans Racing Team Kalex) is sixth overall with Silverstone winner Takaaki Nakagami (IDEMITSU Honda Team Asia Kalex), Simone Corsi (Speed Up Speed Up), Hafizh Syahrin (Petronas Raceline Malaysia Kalex) and Xavi Vierge (Tech 3 Racing Tech 3) making up the top ten.
In the Moto3 class, runaway championship leader Joan Mir (Leopard Racing Honda NSF250RW) had a real chance of securing the 2017 world title in front of Honda management at Motegi, but the appalling conditions left him in 17th position, out of the points.
Meanwhile, a second dominant victory for Romano Fenati (Marinelli Rivacold Snipers Honda NSF250RW) kept the Italian's very slim title hopes alive. Fenati's win reduced Mir's championship advantage from 80 points to 55, meaning that the 20-year-old can claim the title this weekend by finishing either first or second. Any result after that is dependent on a Fenati win.
Japan was the first blotch on Mir's stellar record in 2017, a year during which he has won an amazing eight races. But the youngster's success is also a tribute to Honda's 2017 NSF250RW, which has won every race this year, bar one, thus Honda riders occupy the first six places in the Riders Championship too and Honda have already won the Constructors Championship too.
Aron Canet (Estrella Galicia 0,0 Honda NSF250RW) sits third in the world standings, 32 points behind Fenati and 38 ahead of talented Italian teenager Fabio Di Giannantonio (Del Conca Gresini Racing Moto3 Honda NSF250RW), who is still searching for his debut GP win.
Jorge Martin (Del Conca Gresini Racing Moto3 Honda NSF250RW) had a lacklustre showing in the Japanese rain and is still aiming to secure a debut grand prix win in the final three races of the year. Scotland's John McPhee (British Talent Team Honda NSF250RW) sits sixth in the championship. Enea Bastianini (Estrella Galicia 0,0 Honda NSF250RW) sits ninth overall.
Australia has hosted a round of the motorcycling World Championship every year since 1989, when Wayne Gardner scored a memorable home triumph aboard a Honda NSR500. Phillip Island was the scene of the first two Australian rounds, before the series switched to Sydney's Eastern Creek from 1991 to 1996. Phillip Island has been a regular on the calendar since 1997. Since 1989 Honda riders have won an impressive 15 premier-class Australian GPs. Hone-hero Casey Stoner is the most successful rider here, with six victories to his name, two aboard Honda machinery.
Phillip Island is a jewel on the GP calendar. Its glorious succession of fast, sweeping left-hand curves set close to the ocean lends itself to close, competitive racing. Those fast corners require fine-handling from a machine, while the Gardner main straight requires excellent straight-line performance. Phillip Island is the second quickest track of the year, with Crutchlow averaging 176.573km/h (109.717mph) last year.
Honda MotoGP rider quotes
Marc Marquez, Repsol Honda Team:
"We go to Australia very motivated after Japan, where we scored good points at a track that's normally tough for us, and in quite difficult conditions. I really look forward to this weekend because Phillip Island is an incredible racetrack, one of my favorite. It's difficult because it's very physical, with many hard and fast changes in direction, but I enjoy it a lot every year and generally I think it's a better track for us than Motegi. I hope for good weather, and then we'll see. We'll work hard to try and find the best setup and keep fighting hard for this Championship."
Dani Pedrosa, Repsol Honda Team:
"It was a difficult weekend in Japan with the wet conditions, but we have to look forward to the next race. Phillip Island isn't one of my favorite tracks, so we'll definitely have to work hard to find a good pace there. Anyway, we remain positive, looking at every race weekend as a new story. We hope for the weather to be fine and to be able to use the tires in the right way so that we can fight at front on Sunday."
Cal Crutchlow, LCR Honda:
"The Motegi GP was a bit of a disaster for me, so I am sorry for my team and for HRC because we worked a lot to solve the problems we had in the wet. We arrive in Australia with more motivation because Phillip Island is one of the best tracks on the calendar. Last year I won the race, so I want to think positive ahead this weekend."
Jack Miller, Estrella Galicia 0,0 Marc VDS:
"My recovery has been going really well. I feel extremely positive that I'll be back on the bike this weekend at the Phillip Island Grand Prix circuit. It was a tough decision not to race at the Japanese GP. However, it was necessary to ensure I was in the best possible form for Phillip Island. I can't wait to get back out there in front of my home crowd!"
Tito Rabat, Estrella Galicia 0,0 Marc VDS:
"Motegi was such a tough race – so difficult to see where you were going! So in these conditions I was happy to get a World Championship point. Now we go to one of the great tracks – Phillip Island. I have finished on the podium there in Moto2, so I know I can be fast. As usual, I will work with me crew to get the best set-up and hope that we have three days of good weather, without too much wind or rain."
Moto2 rider quotes
Franco Morbidelli, Estrella Galicia 0,0 Marc VDS:
"Three races left and the points gap isn't so big, so we must remain very calm, work hard and make sure we don't make any mistakes. I have great confidence in my team. Hopefully the weather will be okay this weekend and we will have a good race. Last year I had a big fight for the win with Tom [Luthi], so I expect this Sunday's race will also be a big battle, because that is what usually happens at Phillip Island."
Thomas Luthi, CarXpert Interwetten
"Obviously, my result at Motegi was disappointing, especially because there was nothing I could do about it. But we have to put that behind us and focus on Phillip Island, which is such a different track to Motegi. Last year I beat Frankie there, but not by much! This year I will do my best to get another great result at this fantastic circuit which all the riders love, because after Sunday there are only two races left."
Alex Marquez, Estrella Galicia 0,0 Marc VDS:
"Taking victory at Motegi was very important to me for several reasons, mostly because it was my first win since my injury at Misano and also because the weather conditions were so terrible that it took a lot of focus and some very smooth riding to stay in front all the way to the checkered flag. Now we are in Australia at a track that is so different – a lot of very fast corners that are a lot of fun to ride. Different track but same objective!"
Honda Moto3 rider quotes
Joan Mir, Leopard Racing:
"We have already put Motegi behind us. Like always, we conserve our focus for the next result, not the last result! Hopefully the weather will be better this weekend, so that we can have a good two days of practice and start from near the front of the grid. In the race I will keep my same mentality: to attack, because there is no other way in Moto3. I'm looking forward to what should be a very exciting race with many riders fighting for the win at an awesome racetrack!"
Romano Fenati, Marinelli Rivacold Snipers:
"After our victory in Japan, the team spirit is high and we go to Australia happy and confident. Phillip Island is a sensational track, full of difficult points, where the riders can make the real difference. I really like everything about the place! We will do our best to get the best possible result."
Aron Canet, Estrella Galicia 0,0:
"We go to Australia in third position in the championship, which I think is very important. It is also a circuit that brings back some good memories. After the podium in last year's race, I think I experienced the best five minutes of my entire career. I went to parc fermé crying like a madman. The hairs on the back of my neck still stand up when I remember it! It would be nice to fight for the podium again and even to try to take victory at such a special circuit. I love Australia; it seems like a completely different world."