The Red Bull Honda World Superbike Team successfully completed their first pre-season test of 2018 at the Circuito de Jerez in Spain. The team's riders for the upcoming WorldSBK season, Leon Camier and Jake Gagne both impressed on the Honda CBR1000RR Fireblade SP2 with Camier ultimately posting the fourth quickest time with a 1'39.608.

The two day test at the 4.4 kilometre Circuito de Jerez not only provided the opportunity for the riders to get reacquainted with their CBR1000RR Fireblade SP2 machines, but also undertake a full test programme with chassis components, electronic settings and a new exhaust system from Akrapovič being evaluated. The comprehensive testing yielded positive results with the team not only able to find improved performance over a single lap, but also more consistent pace was found during race simulations.

While Camier was among the quickest riders over the two days and continued to provide valuable feedback to the team, his American stablemate Gagne also impressed on what was his first chance to ride the circuit on the CBR1000RR Fireblade SP2. Gagne took to the task at hand with determination, clocking over 150 laps and slashing over a second from his best lap time from the opening day to the second day of the test, ending up with a personal best of 1'41.200.

The team now looks ahead to their second pre-season test of 2018 at Portimao which takes place on January 28-29.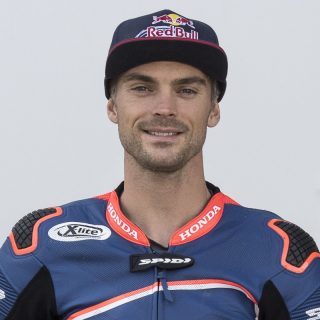 Leon Camier 2
I'm really happy with how this test went, we've made some good progress and I'm learning the bike more and more. There's still a lot I'd like to work on at the next test in Portimão and I think as I ride this bike on different tracks I'll be able to get even more out of our package. I'm looking forward to doing more long runs in the upcoming tests as this will help me understand how the bike will behave over race distance, but all in all I've learned a lot over the last two days, I'm feeling good and am a lot more comfortable on the Fireblade and now we just need to keep up the good work at the upcoming tests.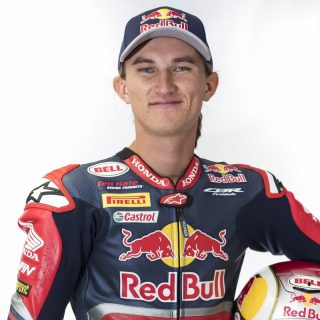 Jake Gagne 45
I made some steady progress here at Jerez and it was really good to be back with the team and work with my new crew chief Mick. We made some changes with the bike to adapt it to my riding style and figured out what I could on the bike to help me get the most out of the Honda. I really learned a lot over the couple of days and the main thing for me was not to make any big mistakes and just focus on getting more out of the bike. Although my lap-times weren't right up there with the front guys, I'm really happy with how Jerez went and me and the crew will keep moving forward at the next tests.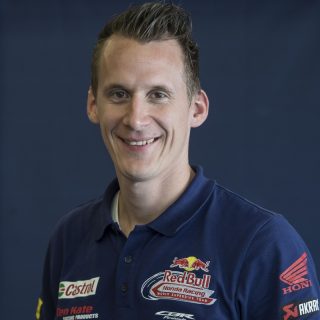 Kervin Bos
Team Manager
The Jerez test was a success from a team point of view as we managed to test a lot of new components and made some solid improvement with the CBR1000RR SP2. Leon made some big steps with the bike compared to the test here in November and we were able to find a really good balance with the Fireblade which not only helped improve performance but also gave some benefit in terms of tyre durability. On Jake's side some good progress was also made although the focus there was different as Jake has no experience of the Jerez track on a Superbike. Instead he worked hard with his new crew on adapting the bike to his riding style while learning the circuit and every time he went out on track he was able to improve which was great to see and shows his potential. Overall I'm quite satisfied with what our riders and team were able to achieve over these two days and we're looking forward to keeping the momentum going at Portimão in a few days time.