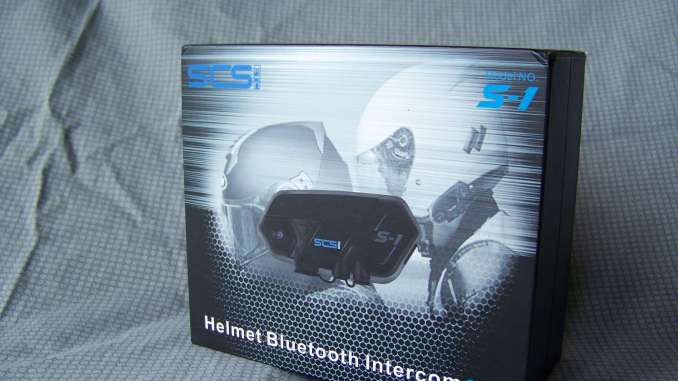 Total Motorcycle's reviewer Eric Leaverton brings you the very latest in affordable motorcycle helmet Bluetooth intercom systems and our conclusions may surprise you.
SUCCESS ETC's entry level Bluetooth intercom system boasts a solid suite of features, attractive styling and a price point that's hard to ignore. Add to that an advertised effective range of 500m and 10 hours continuous use battery life, and you've got a compelling package you can't help but consider if you're shopping in this segment. We recently had an opportunity to review the SCS-S1 here at Total Motorcycle, and our conclusions may surprise you.
"My wife and I have ridden thousands of miles together, both on short jaunts through town just to get in some wind and on long, multiple day excursions spanning thousands of miles across interstates and country roads. In all those miles, one of the only obstacles we've continually run into has been the difficulty of communicating with each other while astride our separate machines. A desire to stop and unpack some cold weather gear, a need to pull in at the next rest stop, the urgent need to communicate an improperly secured load on the others bike – all of these things we've had to communicate soundlessly with complicated gestures, maneuvers or various flashes of our high beams. And that's to say nothing of the casual, friendly sort of communication that would be fun to partake in, drawing each others attention to details of the scenery, telling funny stories about the other motorists or making observations about the meal we've just had. The important and the mundane, the urgent and the ubiquitous, none of these types of communication have been readily available to us as we've traversed our local geography.

That is, until now…"
Eric Leaverton is Total Motorcycle's newest addition to our review staff. Eric is also a great moderator in our community forums, a big supporter of motorcycling and has been riding for six years in Utah, USA. If you like Eric's review let Eric and us know!