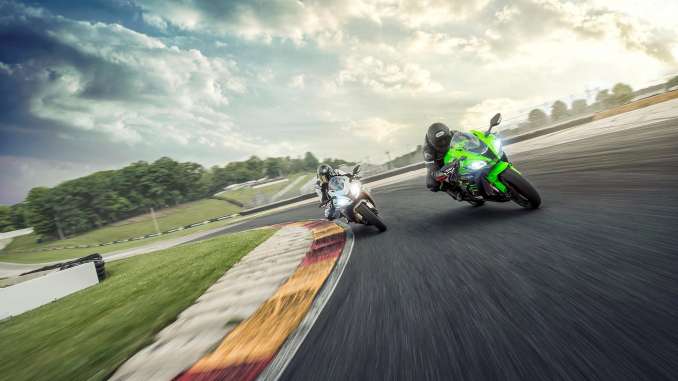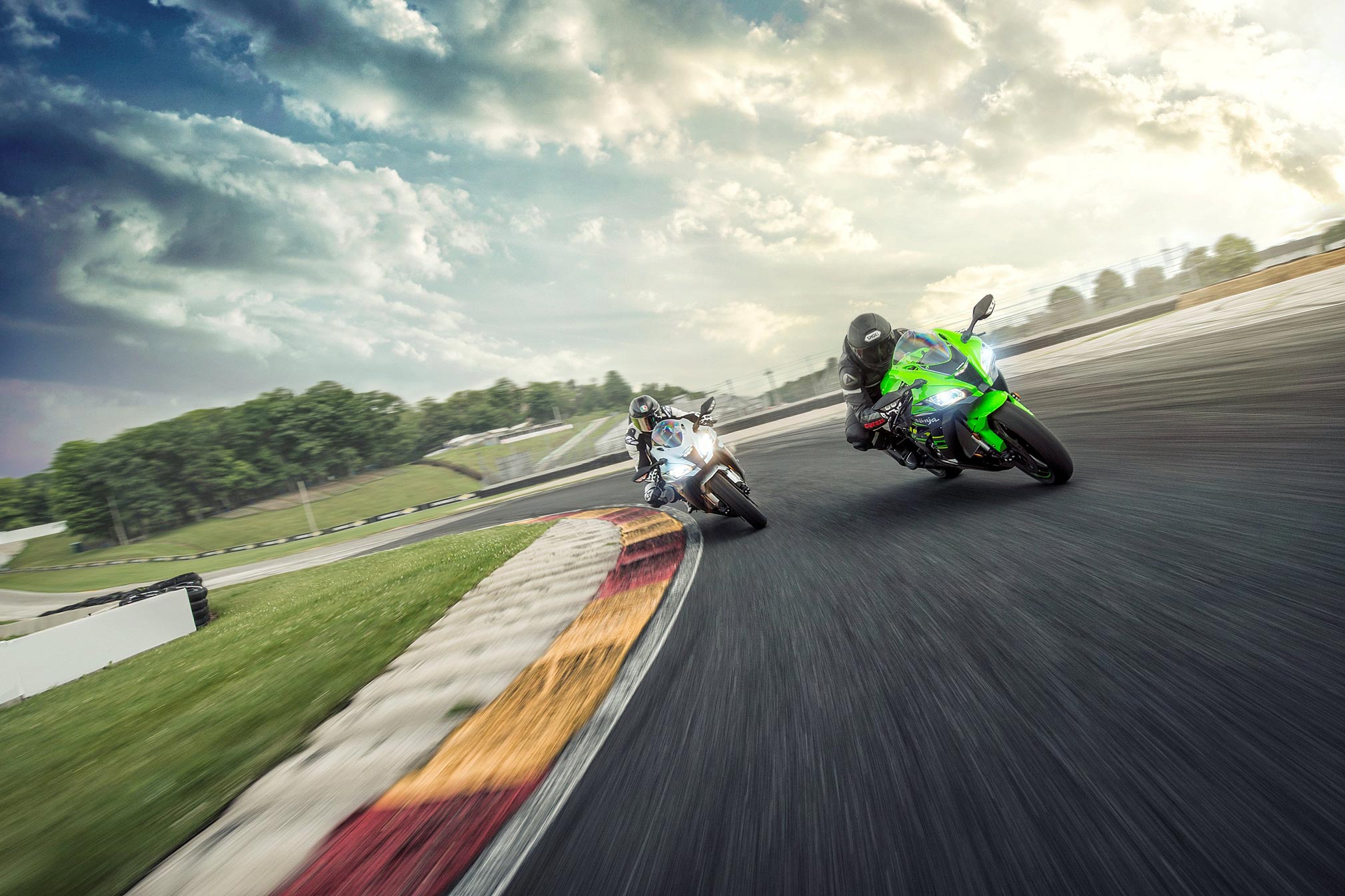 The 2018 Kawasaki have arrived! Each year millions of riders look forward to the 2018 Kawasaki Motorcycle Lineup and this year Kawasaki does not disappoint and neither will our 2018 Kawasaki Review Guide. Big changes this year in the Z sport, Versys, Motocross and Dual Sport series you must see plus new bikes and huge reviews of each model, features, and global MSRP's, specifications. No one does it better than Total Motorcycle for the past 18 years…come check out all our 2018 Motorcycle Model Guides and celebrate our 18th year of supporting motorcyclists and motorcycling worldwide!
Total Motorcycle 2018 Kawasaki Motorcycle Lineup
The 2018 Motorcycle Model Guides, brought to you by, Total Motorcycle. If you are not seeing the new Total Motorcycle 2018 Yamaha Motorcycle Lineup, then you are not seeing the very best.
Hyperbike
– 2018 Kawasaki Ninja H2 Carbon*
Supersport
– 2018 Kawasaki Ninja ZX-14R ABS – Canada
– 2018 Kawasaki Ninja ZX-14R ABS SE – USA
– 2018 Kawasaki Ninja ZX-10R ABS KRT
– 2018 Kawasaki Ninja ZX-10R KRT
– 2018 Kawasaki Ninja ZX-10R ABS
– 2018 Kawasaki Ninja ZX-6R ABS KRT
– 2018 Kawasaki Ninja ZX-6R KRT
– 2018 Kawasaki Ninja ZX-6R ABS
Street Sport
– 2018 Kawasaki Z1000R ABS – (Canada, Europe) – New model
– 2018 Kawasaki Z900 ABS – New model
– 2018 Kawasaki Z900 – New model
– 2018 Kawasaki Z650 ABS – New model
– 2018 Kawasaki Z650 – New model
– 2018 Kawasaki Ninja 1000 ABS
– 2018 Kawasaki Ninja 650 ABS KRT
– 2018 Kawasaki Z125 Pro SE – (USA) – New model
Cruisers
– 2018 Kawasaki Vulcan 1700 Vaquero ABS
– 2018 Kawasaki Vulcan 1700 Voyager ABS
– 2018 Kawasaki Vulcan 900 Classic LT
– 2018 Kawasaki Vulcan 900 Classic
– 2018 Kawasaki Vulcan 900 Custom
– 2018 Kawasaki Vulcan S ABS – (Canada)
– 2018 Kawasaki Vulcan S ABS SE
– 2018 Kawasaki Vulcan S ABS Cafe
Supersport Touring
– 2018 Kawasaki Concours 14 ABS
– 2018 Kawasaki Versys 1000 LT ABS
– 2018 Kawasaki Versys 650 LT ABS
– 2018 Kawasaki Versys 650 ABS LT SE – (Canada)
– 2018 Kawasaki Versys 650 ABS – (USA)
– 2018 Kawasaki Versys-X 300 ABS
Dual Purpose
– 2018 Kawasaki KLX250S – New model
– 2018 Kawasaki KLX250S Camo – New model
Motocross
– 2018 Kawasaki KX450F – New model
– 2018 Kawasaki KX250F – New model
Off-Road