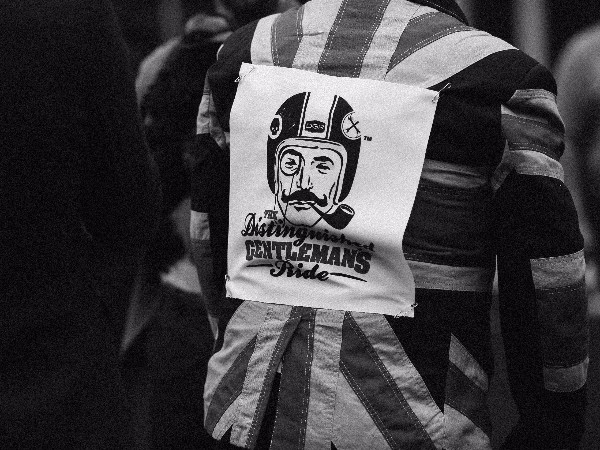 Calling all dapper riders with classic and vintage style motorcycles. It's time to don your cravat, press that tweed and button that blazer, as you get ready to take part in this year's Distinguished Gentleman's Ride on Sunday 24 September 2017.
Sign up now to proudly unite with thousands of other well-groomed gentry at a range of charity rides supported by Triumph, taking place in towns and cities across the globe.
Be part of this worthy event that's raising both awareness and funds, in a plight to defeat prostate cancer and support men's mental health.
JOIN THE TRIUMPH TEAM & WIN A LIMITED EDITION HARRIS TWEED SADDLE FOR YOUR TRIUMPH
Posted on Friday 25th |
The top x5 highest fundraisers within the Triumph Motorcycles Team will win a limited edition Harris Tweed saddle for their modern classic Triumph motorcycle.
These one-of-a-kind seats will be been custom made for your Triumph, and will come upholstered with a unique Triumph Harris Tweed, designed to celebrate the DGR.
Join and get fundraising today!!
Terms & Conditions
To be eligible to Win you must:
– Have joined the Triumph Motorcycles Team by September 23rd 2017 11:59pm AEST
– Be the highest fundraiser by Monday, October 8th 2017 11:59pm AEST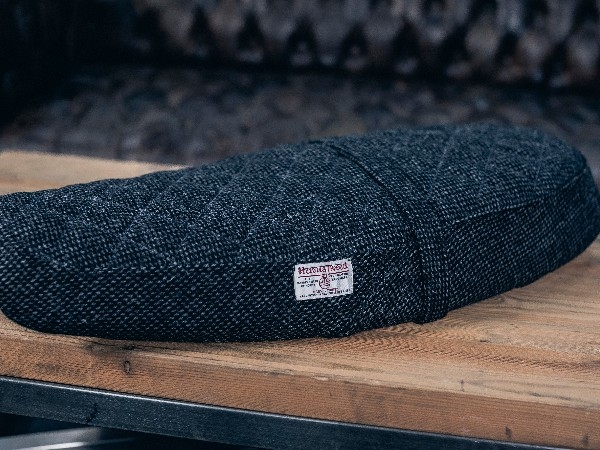 Triumph and the DGR
Posted on Thursday 17th | Triumph are incredibly proud to be supporting The DGR for the fourth year running and we are also committed to another three!
HOW ARE TRIUMPH INVOLVED?
Aside from supporting the ride through engaging with the global community of Triumph modern classic fans and riders, a series of ambassadors including Triumph's very own adventurer Charley Boorman, helping DGR to grow even more.
There's also a special edition DGR Digby Riding Jacket available from Triumph dealers, where every jacket purchased results in a donation being made to the Distinguished Gentleman's Ride, adding to the juggernaut of gentlemanly giving. Check them out here:
http://www.triumphmotorcycles.co.uk/clothing/riding/textile-jackets/ss17-digby-jacket?sc_device=desktop
So, if you want to put on your Sunday best and take part in this Distinguished Gentleman's Ride make sure you sign up to the Triumph team!
Don't forget you have to dress dapper and ride a classic motorcycle to get into the full spirit of the DGR!
We look forward to seeing you there!!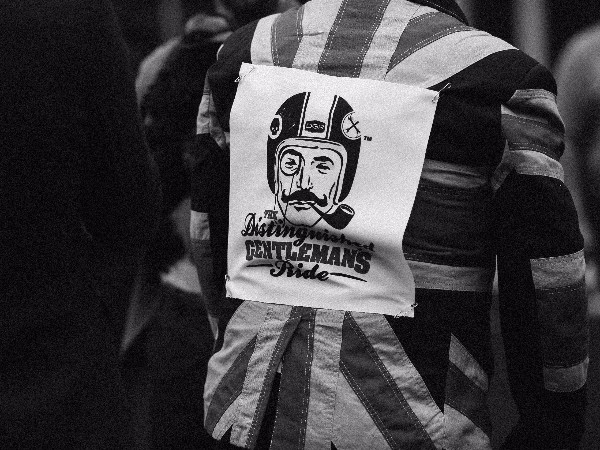 Join us on the Ride for Men's Health in The Distinguished Gentleman's Ride
Posted on Tuesday 1st |
On Sunday the 24th of September, we will don my finest attire with our fellow men and women across the globe to join the fight with The Distinguished Gentleman's Ride to raise awareness for prostate cancer and men's mental health. But before we press our tweed and polish our boots, we need you to donate what you can for this meaningful cause and help us reach our goal.
For your uncles, your brothers, your fathers and friends. Donate what you can, for their lives need not end.