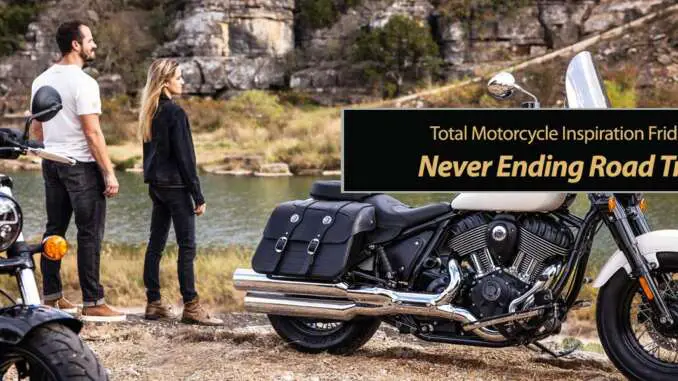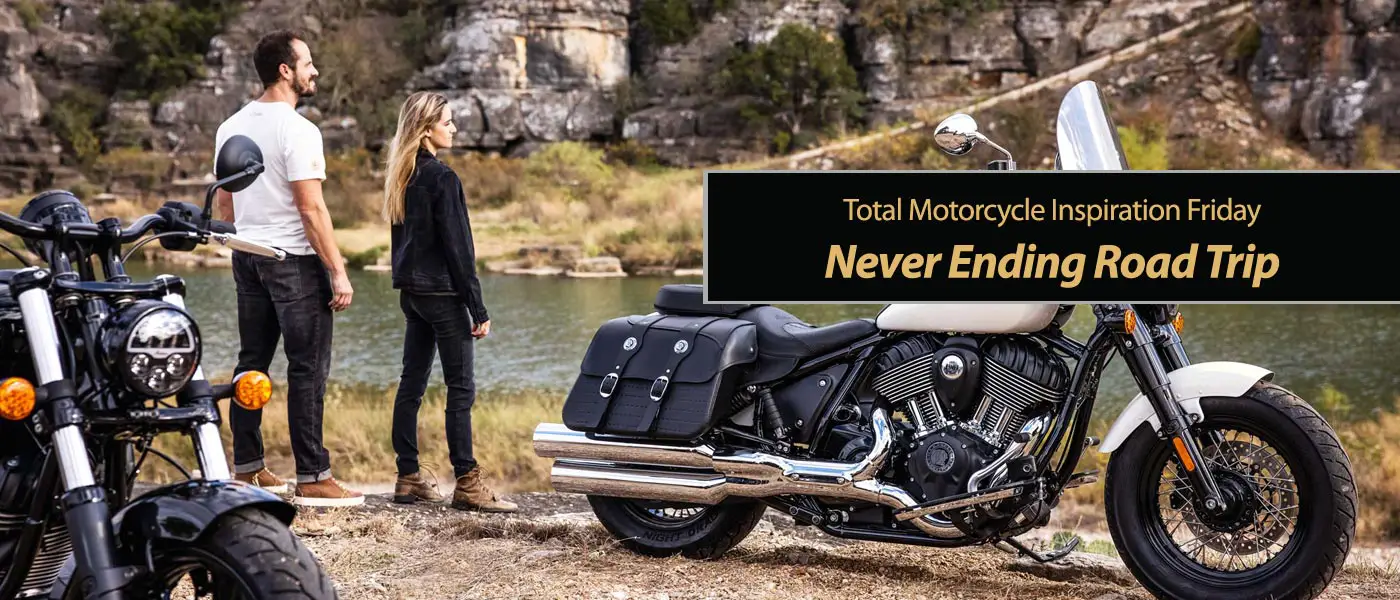 Memorial Day Weekend and a Never Ending Road Trip. Life is a highway, I want to ride it all night long. If you're going my way then you won't hesitate to read this weeks Inspiration Friday: Never Ending Road Trip. Through all these cities and all these towns, It's in your blood and it's all around, I loved motorcycling now like I loved it then and this is the road and these are the hits. Take a tourer, cruiser, commuter or scooter, it doesn't matter, we live in a great big wonderful country that's now open and ready to re-explore and re-adventure yet again. From East coast to West Coast, from the Sunny South to the Snowy North, deserts, woods, mountains, prairies, lakes, rivers to the unique small communities in-between. Start your bike up and head on out.
Take a look at the new 2022 and 2021 motorcycle models on Total Motorcycle and find your perfect motorbike or dream bike to take a trip on and why not share your Memorial Day or Summer Road Trip ideas in our Community Forums?
If that doesn't inspire you this Memorial Day Weekend to get on a bike and ride out then I don't know what will. So do like Nike says and "Just Do It" and sing a few bars of Tom Cochrane "Life is a Highway" song along the way.
Well life's like a road that you travel on, And there's one day here and the next day gone. Across the desert, through the woods, or around a mountain? When you dream about the perfect ride, where does it happen?
Total Motorcycle would like to thank Can-Am, Wikipedia and the great countries of The United States of America and Canada for inspiring us to bring you this week's Inspiration Friday: Never Ending Road Trip. Each week we bring you another Inspiring Motorcycle story to inspire you to get out and ride! Thank you for your support for visiting us and supporting us at Patreon for just $1 a month.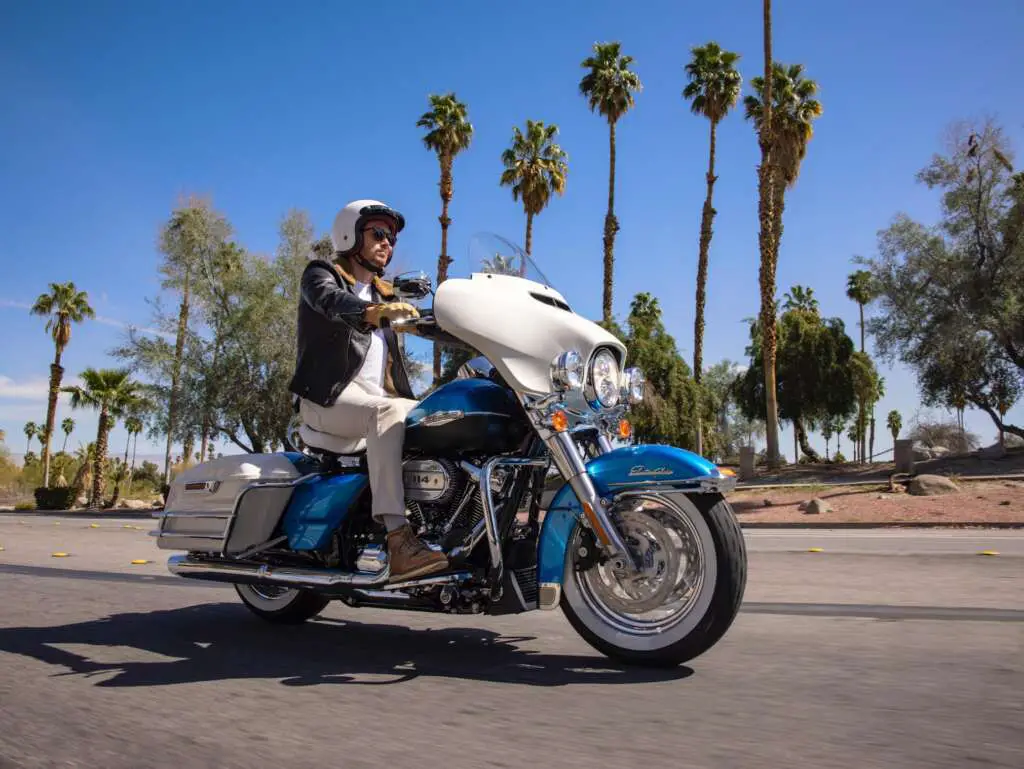 Never Ending Road Trip Unique Stops
THE NEON MUSEUM
Check out the 200+ unrestored signs from Las Vegas' fabulous history, starting from the 30s and on. Pro tip: Spin by the museum at night for an unforgettable display of lights.
VALLEY OF FIRE STATE PARK
Explore 40,000 acres of incredible scenery that's peppered with Aztec sandstone outcrops, ancient trees, and a highway that's almost as breathtaking as the landscape. Extra storage will come in handy, because the Valley of Fire State Park has a number of perfect picnic locations.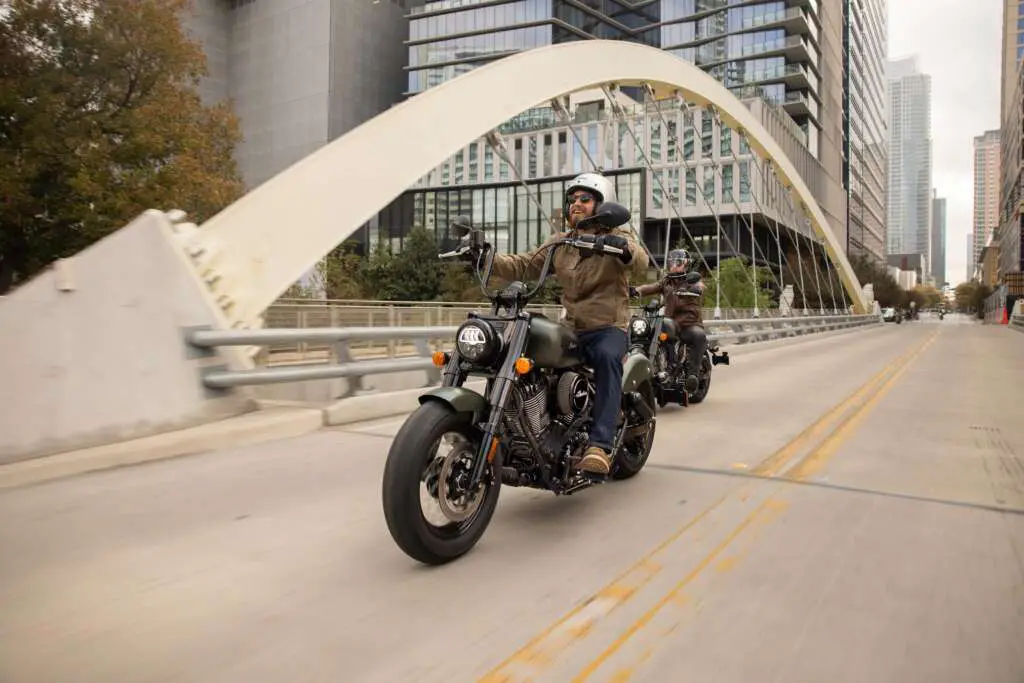 EL DORADO CANYON MINE TOURS
45 minutes from the Vegas strip, El Dorado Canyon Mine Tours is a must visit. Check out the Techatticup Mine, Nevada's oldest, and explore the ghost town nearby. It's the perfect place for a profile pic.
GRAND CANYON WEST
You've heard it before, but it's true. You've just got to see the Grand Canyon. Striking from any angle, imposing yet gentle, the canyon is truly one of the world's most beautiful, mysterious, and spiritual places. There's no better way to take it all in for both riders.
THE HOOVER DAM
Right on the border between Nevada and Arizona you'll find the Hoover Dam. A historical landmark situated in the Black Canyon of the Colorado River. When you visit the dam you'll immediately feel a little small in comparison to its size, but cruise along its edge and you'll feel larger than life.
ROUTE 93
Say "howdy" to Route 93. A delight for those who choose to cruise, this highway will take you through the desert with incredible stop-offs along the way. It's the wanderers way to see the West, and if you're into long hauls you can take it all the way to Canada.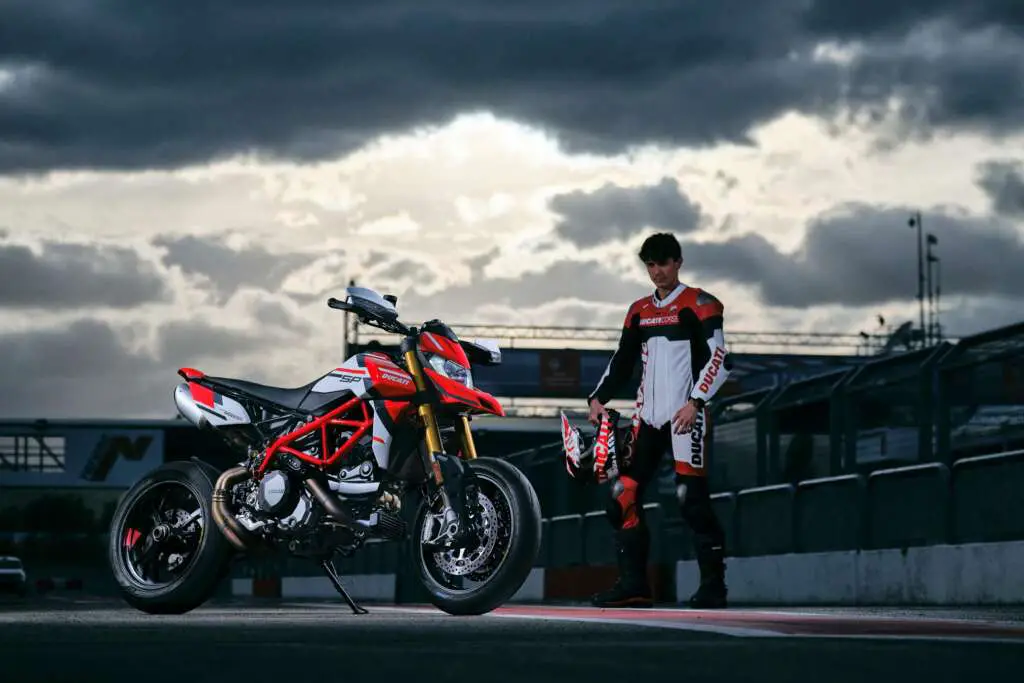 This Summer's Must-See Riding Destinations
Discover a scenic road that stretches on for nearly 120 miles, right along the Pacific coast. This long and winding road provides you with a simply breathtaking view of the ocean.
Route description
SR 1 is part of the California Freeway and Expressway System, and through the Los Angeles metro area, Monterey, Santa Cruz, San Francisco metro area, and Leggett is part of the National Highway System, a network of highways that are considered essential to the country's economy, defense, and mobility by the Federal Highway Administration. SR 1 is eligible to be included in the State Scenic Highway System; however, only a few stretches between Los Angeles and San Francisco have officially been designated as a scenic highway, meaning that they are substantial sections of highway passing through a "memorable landscape" with no "visual intrusions", where the potential designation has gained popular favor with the community. The Big Sur section from San Luis Obispo to Carmel is an official National Scenic Byway.
The entire route is designated as a Blue Star Memorial Highway to recognize those in the United States armed forces. In Southern California, the California State Legislature has designated the segment between Interstate 5 (I-5) in Dana Point and US 101 near Oxnard as the Pacific Coast Highway (commonly referred to as "PCH"). Between US 101 at the Las Cruces junction (8 miles south of Buellton) and US 101 in Pismo Beach, and between US 101 in San Luis Obispo and Interstate 280 in San Francisco, the legislature has designated SR 1 as the Cabrillo Highway, after the Portuguese explorer Juan Rodríguez Cabrillo. The legislature has also designated the route as the Shoreline Highway between the Manzanita Junction near Marin City and Leggett. Smaller segments of the highway have been assigned several other names by the state and municipal governments. The legislature has also relinquished state control of segments within Dana Point, Newport Beach, Santa Monica, and Oxnard; those segments are now maintained by those respective municipalities.
In addition to connecting the coastal cities and communities along its path, SR 1 provides access to beaches, parks, and other attractions along the coast, making it a popular route for tourists. The route annually helps bring several billion dollars to the state's tourism industry. The route runs right besides the coastline, or close to it, for the most part, and it turns several miles inland to avoid several federally controlled or protected areas such as Vandenberg Air Force Base, Diablo Canyon Power Plant and Point Reyes National Seashore. (Wikipedia)

This part of Alberta's Highway 40 offers breathtaking views: a mix of snow-capped mountains, crystal-clear rivers, and a road that zigzags among awe-inspiring cliffs. You can pack everything you need and take full advantage of this magnificent spectacle of nature. You're sure to want to come back for more!
Route description
Kananaskis Country is a park system situated to the west of Calgary, Alberta, Canada in the foothills and front ranges of the Canadian Rockies. Kananaskis Country can be accessed by three highways that run into or through the area: Highway 40, a 66 km (41 mi) segment of the Bighorn Highway and also known as Kananaskis Trail; Highway 66, a 28 km (17 mi) highway originating near Bragg Creek known as Elbow Falls Trail; and Highway 68, a 42 km (26 mi) gravel highway originating from the Trans-Canada Highway (Highway 1) known as Sibbald Creek Trail.
An ecological and environmental research station of the University of Calgary is located nearby, at Barrier Lake. A "Tim Horton Children's Foundation" summer camp is also located in the area. Easter Seals Camp Horizon is also located within Kananaskis along Highway 66.
The area is named for the Kananaskis River, which was named by John Palliser in 1858 after a Cree acquaintance. (Wikipedia)
In the Lower Saint Lawrence region, the Saint Lawrence River already looks almost like the ocean, and magnificent country roads run right alongside it. The Côte-Nord's northern shore offers views of gorgeous landscapes, and roads that seem never to end. Just enjoy the ride!
Route description
Route 138 is a major highway in the Canadian province of Quebec, following the entire north shore of the Saint Lawrence River past Montreal to the temporary eastern terminus in Kegashka on the Gulf of Saint Lawrence. The western terminus is in Elgin, at the border with New York State south-west of Montreal (connecting with New York State Route 30 at the Trout River Border Crossing). Part of this highway is known as the Chemin du Roy, or King's Highway, which is one of the oldest highways in Canada.
It passes through the Montérégie, Lanaudière, Mauricie, Capitale-Nationale and Côte-Nord regions of Quebec. In Montreal, Highway 138 runs via Sherbrooke Street, crosses the Pierre Le Gardeur Bridge to Charlemagne and remains a four-lane road until exiting Repentigny.
This highway takes a more scenic route than the more direct Autoroute 40 between Montreal and Quebec City. It crosses the Saguenay River via a ferry which travels between Baie-Sainte-Catherine and Tadoussac.
Until the mid-1990s, the highway's eastern terminus was Havre-Saint-Pierre, but in 1996 the extension to Natashquan was completed. A 40 km section between Natashquan and Kegashka opened on September 26, 2013, with the inauguration of a bridge across the Natashquan River.
A second segment of about 17 km extends from Tete-a-la-Baleine's airport, east through Tête-à-la-Baleine, Quebec, to the ferry terminal southeast of Tete-a-la-Baleine. There is also a 10.7 km roadway, la route Mecatina, from Mutton Bay to a ferry terminal in La Tabatiere and continuing beyond.
A third segment of Route 138 extends from Old Fort to Blanc-Sablon on the eastern end of the Côte-Nord.
A gap remains between Kegashka and Old Fort, through isolated communities accessible only by coastal ferry. On August 25, 2006, the Quebec government announced a 10-year project to connect the two segments by building 425 km of highway along the Lower North Shore. (Wikipedia)
Explore an idyllic area under the warm Florida sun, aboard your Can-Am Spyder! As you ride this road that leads to Key West, prepare to be captivated by the turquoise waters that surround you, and soak in the incredible panoramic views.
Route description
The Overseas Highway is a 113-mile (181.9 km) highway carrying U.S. Route 1 (US 1) through the Florida Keys. Large parts of it were built on the former right-of-way of the Overseas Railroad, the Key West Extension of the Florida East Coast Railway. Completed in 1912, the Overseas Railroad was heavily damaged and partially destroyed in the Labor Day Hurricane of 1935. The Florida East Coast Railway was financially unable to rebuild the destroyed sections, so the roadbed and remaining bridges were sold to the state of Florida for $640,000.
Since the 1950s the Overseas Highway has been refurbished into a main coastal highway between the cities of Miami and Key West, offering travelers an exotic roadway through a tropical savanna environment and access to the largest area of coral reefs on the U.S. mainland. Many exotic animals such as the American Crocodile and Key Deer inhabit the tropical islands of the Florida Keys. (Wikipedia)
Up for some adventure? Beartooth Pass in Wyoming is the place for you. With steep slopes, a minimum of railings, and absolutely breathtaking views, you're sure to love every second. Vast and diverse landscapes will unfold before your eyes: dizzying mountains, dense forests, powerful rapids – you might even see some snow and the tundra!
Route description
The Beartooth Highway is the section of U.S. Route 212 between Red Lodge, Montana and Cooke City, Montana. It traces a series of steep zigzags and switchbacks, along the Montana-Wyoming border to the 10,947 ft (3,337 m) high Beartooth Pass. The approximate elevation rise is from 5,200 ft (1,600 m) to 8,000 ft (2,400 m) in 12 mi (19 km) in the most daring landscapes.
When driving east to west the highest parts of the Beartooth Highway level off into a wide plateau near the top of the pass, then descend to the junction with Wyoming Highway 296 (Chief Joseph Scenic Byway) near Cooke City, the northeast gateway to Yellowstone National Park. On the way one passes numerous lakes typical of the Absaroka-Beartooth Wilderness Area which borders the highway along much of its route.
The highway officially opened June 14, 1936.
Snowstorms can occur even in the middle of the summer at this altitude and the pass is also kno22wn for strong winds and severe thunderstorms. Drivers should plan on a driving time of at least two hours for the 69-mile (111 km) trip from Red Lodge to Cooke City. It is a good idea to check with the Red Lodge Chamber of Commerce or the Beartooth Ranger District beforehand in case of road closures. Montana Traveler Information and Wyoming Travel Information Service both provide online information on Beartooth Highway travel conditions for their respective portions of the highway.
The Beartooth Highway passes through portions of Custer National Forest, and Shoshone National Forest and near the Absaroka-Beartooth Wilderness. (Wikipedia)
What are you waiting for? Go for a ride; see where the wind takes you!