You are here: Index — Complete Motorcycle Compendium
The Complete Motorcycle Compendium
– J –

Manufacturers Name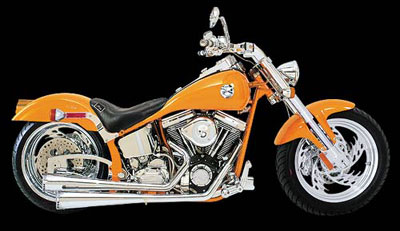 2005 Junior Sprint
JAC Czechoslovakia
James England, Started in 1902 and was very successful until the 1920's when their factory burned. Taken over by AMC around 1960 and continued in limited production until around 1964 -1966
James A Smith England, 1904
Jamathi Dutch
JAP J.A. Prestwich of London manufactured engines from 123cc to 1098cc which were used by many motorcycle builders. JAP built their own motorcycles from 1904 to 1908, from then to 1945 they built only engines
Jawa CZ
JB Special USA, 1950
Jeepette USA
Jefferson USA, 1913? see Waverly
Jewel USA, 1908?
Jincheng Singa
Jing Shing Taiwan, Scooters
Joerns (Joerns-Thiem) USA, 1911 – 1916 Fred Joerns from  St. Paul, Minn. bought the Thiem Mfg. Co. from  Edward A Thiem around 1911 and it became the Joerns-Thiem Motor Mfg. Co. They built the Thiem motorcycle and the Cyclone which was sold as made by the Joerns Motor Mfg. Co. see Cyclone
Johnson Motowheel USA, 1918 Bicycle engine kits
Johnson England 1901
JOLI see ESO
Jordan Taiwan, 1997, Scooters
Juckes England, 1902 – 1925, T. C. Juckes owned the Efficient Engineering Company, they built their own engines and gearboxes
Junak Poland, 1954 – 1965, Closed due to pressure from the USSR, who's grand plan said that motorcycle production should be left to the USSR, East Germany and Czechoslovakia
Junior Canada, 2001 to Today. Large production custom builder. Largest V-Twin motorcycle in production 2150cc. Uses 80% of their own parts.
---