Back to the Model History Timeline Review Page
---

1980 to 1983 Gold Wing GL1100 model timeline
Page 4 of 7
<< Page Back – Page Forward >>
1980 to 1983 Gold Wing GL1100 model timeline
1980 – GL1100 GOLD WING

Five years of continuous consumer input culminate in the introduction of the GL1100. More than a rehashed GL1000 with 10 percent greater displacement, the new Wing incorporates deliberately planned modifications that guide it away from the superbike realm and place it squarely into the touring category. The new 1085cc engine now favors torque rather than horsepower, a longer wheelbase provides more room for both pilot and passenger, and a new air-assisted suspension system gives the Gold Wing its most supple, comfortable ride to date.
1980 – GL1100 GOLD WING INTERSTATE

The GL1100 also introduced another innovation that was arguably more important than its mechanical changes. Since the Gold Wing's long-distance prowess had inspired the creation of an entire aftermarket of bolt-on touring accessories, Honda's engineers clearly envisioned a new direction toward a turnkey, fully dressed luxury machine. In 1980, the innovative Interstate fulfilled that vision as the first Gold Wing available fully equipped with factory-installed fairing, saddlebags and trunk, plus the option of a stereo sound system. Turnkey touring, Gold Wing style, is born.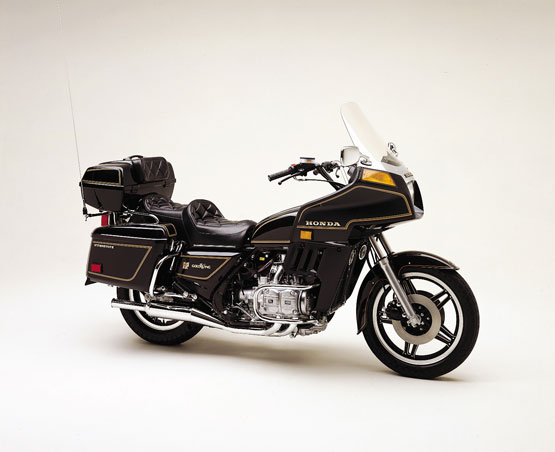 1981 Honda GL1100 Gold Wing Interstate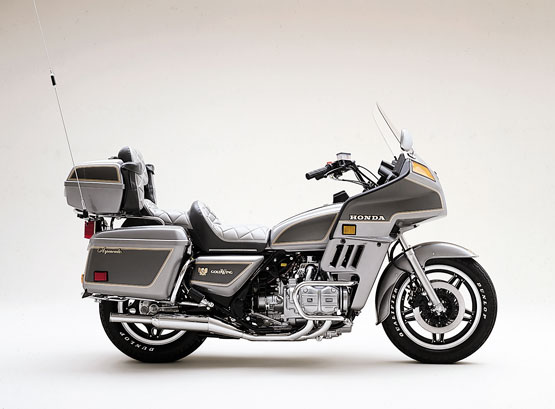 1982 Honda GL1100 Gold Wing Aspencade
1982 – GL1100 GOLD WING ASPENCADE

In quick succession, Honda introduces the concept of luxury touring with the Aspencade. Amenities abound in standard trim, including LCD instrumentation, stereo, CB, on-board air-compressor and thoughtful touches such as the handy storage pouches in the passenger backrest. At the same time, through the use of Redpages in its advertising, Honda underscores its technological edge.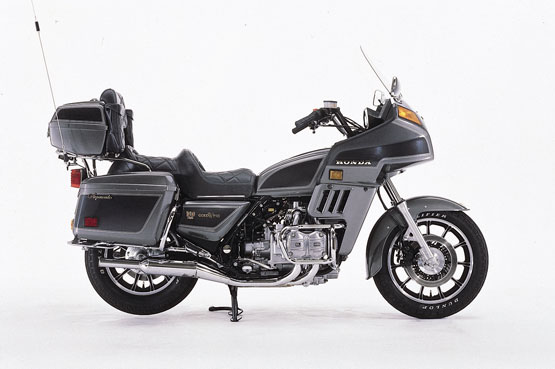 1983 Honda GL1100 Gold Wing Aspencade

---
---