Back to the Model History Timeline Review Page
---

Yamaha FZ6 Fazer – Yamaha FZ6 Fazer History Timeline
Page 1 of 6
<< Page Back – Page Forward >>
"New standard for middleweight allround bikes". – Yamaha
The Yamaha FZ6 / Fazer series Model History Timelines
Since its debut at the Paris Show in 1997, the FZS600 Fazer has had a major impact on the European motorcycle market setting a "new standard for middleweight allround bikes".

At the time those bikes were very compromise oriented and not very exciting to ride, typically using older generations of air-cooled engines with low performance and a soft chassis setup.

The Fazer changed all that.

It featured a powerful, 95HP engine derived from the supersports YZF600R ThunderCat. It also featured the famous mono-caliper front brakes as on the supersports bikes. Combined with a rigid steel chassis and an upright riding position, this was a very sporty allrounder with lightweight handling.

At the same time it still offered good comfort in long-distance riding and the kind of familiarity that enabled casual daily riding as well. These qualities soon won it a large following among European riders.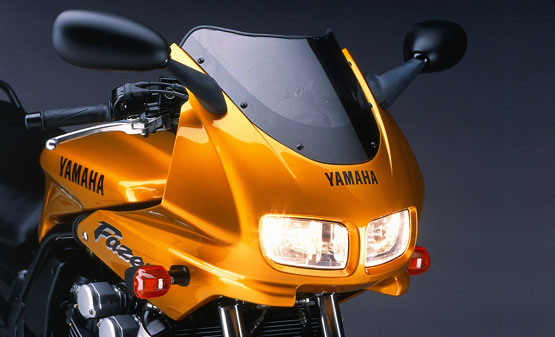 1998 Yamaha FZ6 Fazer (FZS600)
In 1999 the Fazer became the top selling model in its class in Europe and by the end of 2002 it had gone on to record total sales in Europe of nearly 83,000 units. Despite many competitors followed this success by introducing similar concepts, the Fazer's popularity has remained very strong.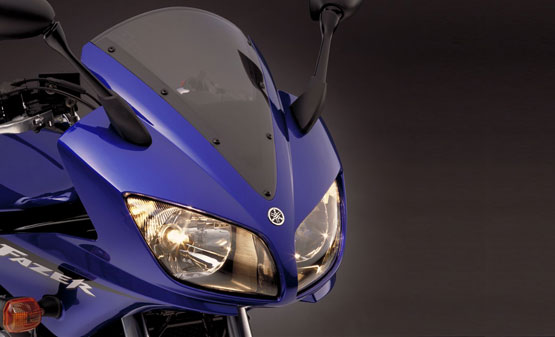 2002 Yamaha FZ6 Fazer (FZS600)
In 2002 there was a 'facelift' with new fairing and double headlights.
In 2004 Yamaha made a big step in the development by launching a new Fazer, applying the latest engine and frame technologies. This model, the FZ6, was a complete redesign with an engine based on the famous R6 engine and an aluminium frame.
For the first time a 'naked' version was introduced. The aggressive design of this version caught a large following, with customers and with competitors!

The FZ6 was a huge success and sales in Europe jumped to around 30.000 units per year…
In 2007 the FZ6/Fazer was upgraded to the so-called S2 version, with aluminium swingarm, new brakes and many detail improvements. The S2 models are easily recognizable for their black chassis.
Today, after all these years in the market, both new and experienced riders still love the dynamic qualities of the FZ6/Fazers!

---
---