Back to the Total Motorcycle Big Book of Concept Bikes
Click photos to enlarge.
They make great desktop images.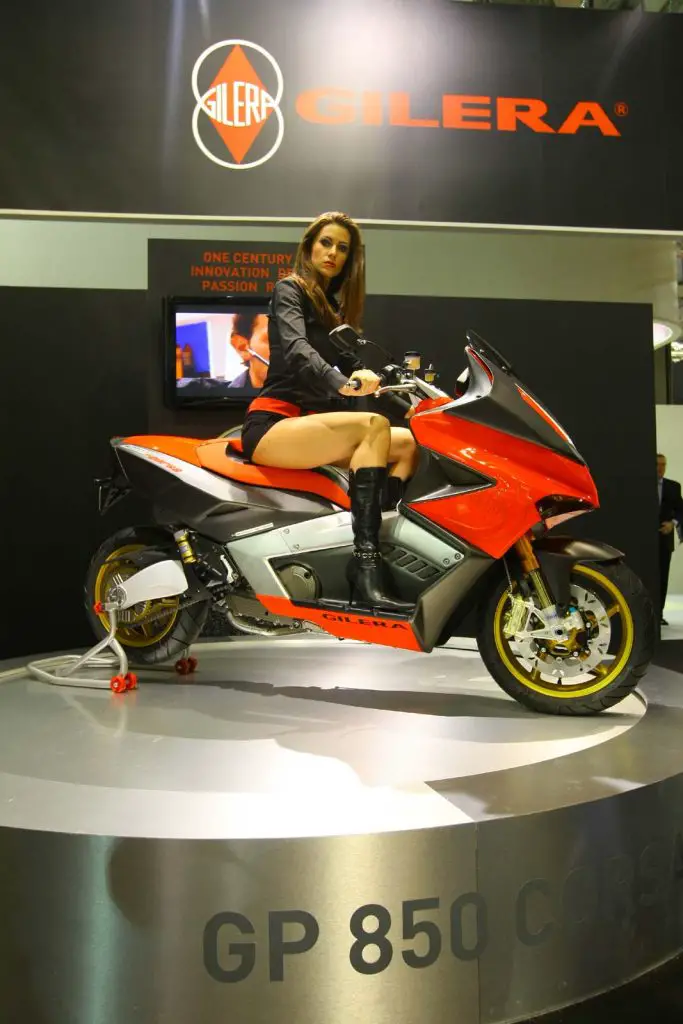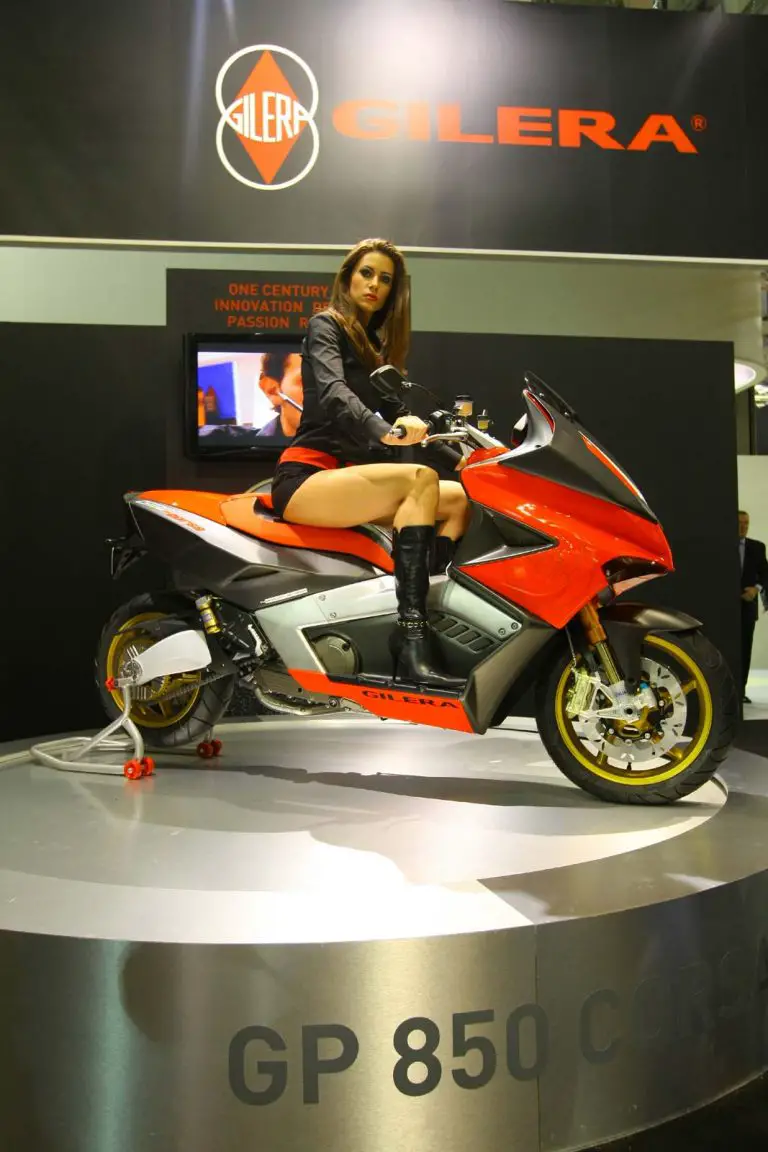 – 2008 Gilera GP850 Corsa

2008 Gilera GP850 Corsa
(translated from Italian to English)
Gilera celebrates the one hundred history years and the title world-wide it 250 of Simoncelli Mark with a born prototype in order to astonish.
Gilera GP 800, the scooter more powerful on the market, exceeds same himself with this incredible prototype, realized in order to celebrate glorious the 100 years of Gilera.
850 Gilera GP Corsa estremizza the concepts of GP 800 and ulteriorly moves the limit of border between scooter and motion, approaching itself ulteriorly this last one.
A prototype without compromises where every technical and aesthetic solution is voted exclusively and totally to the increment of the performances. Developed on the base of GP 800, this free prototype from every tie: materials of obvious derivation racing from the extreme lightness, forms studied in wind tunnel for the aerodynamics, air inlet for the increment of the engine ratings. Every detail is studied in the minimums details and also the ciclistica is evolven in order to directly adopt mutuate solutions from the world of the superbike.
The graphical minievils, but smaccatamente Italian and accompanied from the logo that it celebrates the 100 years of Gilera, characterize aesthetic of 850 GP Corsa.
An Italian, sport and quickly recognizable style, than only Gilera can wear. 850 GP Corsa, in its aggressive single-seat configuration, the imaginary one of the fans, travel over again the tracks that have rendered the Gilera brand glorious, from the dominion of class 500 in years '50, to the victories offroad on sands Africans, till the most recent world-wide triumph of Simoncelli Mark, Champion of World 250 in season 2008.