You are here: Home — Tire/Tyre Guide — Michelin — Michelin ACS
Michelin ACS
Back to Total Motorcycle Michelin Tire/Tyre Guide
Click photos to enlarge.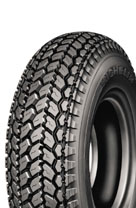 Michelin ACS
– Michelin ACS
FEATURES
– For small-displacement
– urban scooters

Developed for small-displacement urban scooters, the Michelin ACS offers a particularly attractive quality/price ratio. Very economically priced, this four-seasons tyre maintains effective performance throughout the life of the tyre thanks to a very low wear rate.
Sizes // Load Index & Speed Rating

2.75 – 9 // 35J