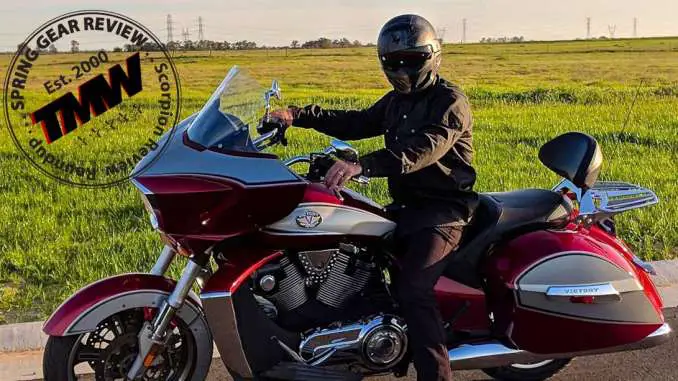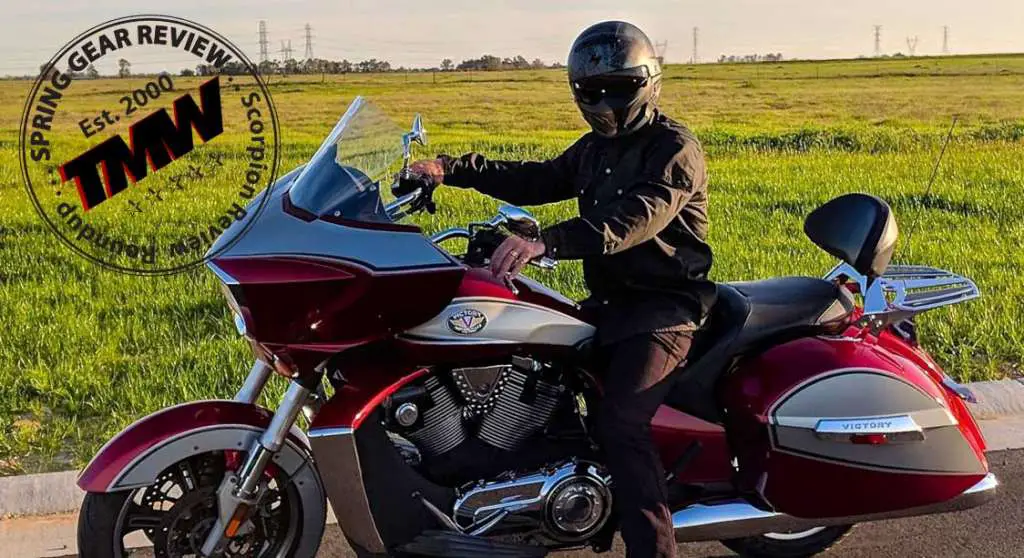 Total Motorcycle had the opportunity to review several items from Scorpion that should appeal to a variety of riders and provide varying degrees of protection at the same time. Aaron Heinrich provides us with our Spring Total Motorcycle Gear Review – Scorpion Review Roundup.
Spring is typically a time to not only dust off the bike for some serious riding as the temperatures warm up, but also re-consider what might have passed as protective gear last year and spend some dough on some new gear. Making through another season to ride again another day is the primary goal.
Scorpion's Covert Line
Over the last several years, there's been a downright proliferation of all types of iterations on what had been fairly standard protective riding gear. The cruiser and bagger riders, in particular, were basically left with leather and/or mesh jackets, brain buckets that passed for helmets, and jeans supposedly designed for riding but looked more like what your mom wore in the 80s. (Yes, they do make your butt look too big!) None of which provided that unique combination of style and protection necessary that riders of all sorts need and want…and that's where Scorpion's Covert line comes in. It destroys the idea that protection can't have a cool factor. We had an opportunity to try a number of Covert items. What follows is our take on each one.
Scorpion Ratnik helmet 3-in-1 no

t

so covert
When Scorpion offered up its latest helmet iteration from its Covert line for review, Total Motorcycle didn't hesitate to pick the Ratnik model. Given a choice of white, black or the one with the crazy graphics, we went with the latter.
The Ratnik helmet is part of an overall line from Scorpion aimed at the cruiser/bagger rider market. It includes a waxed cotton shirt, pants, gloves and assorted other bits. There's nothing covert about any of it.  Since the average cruiser rider likes the attention a nice ride brings, wearing gear that adds to the look isn't a bad thing.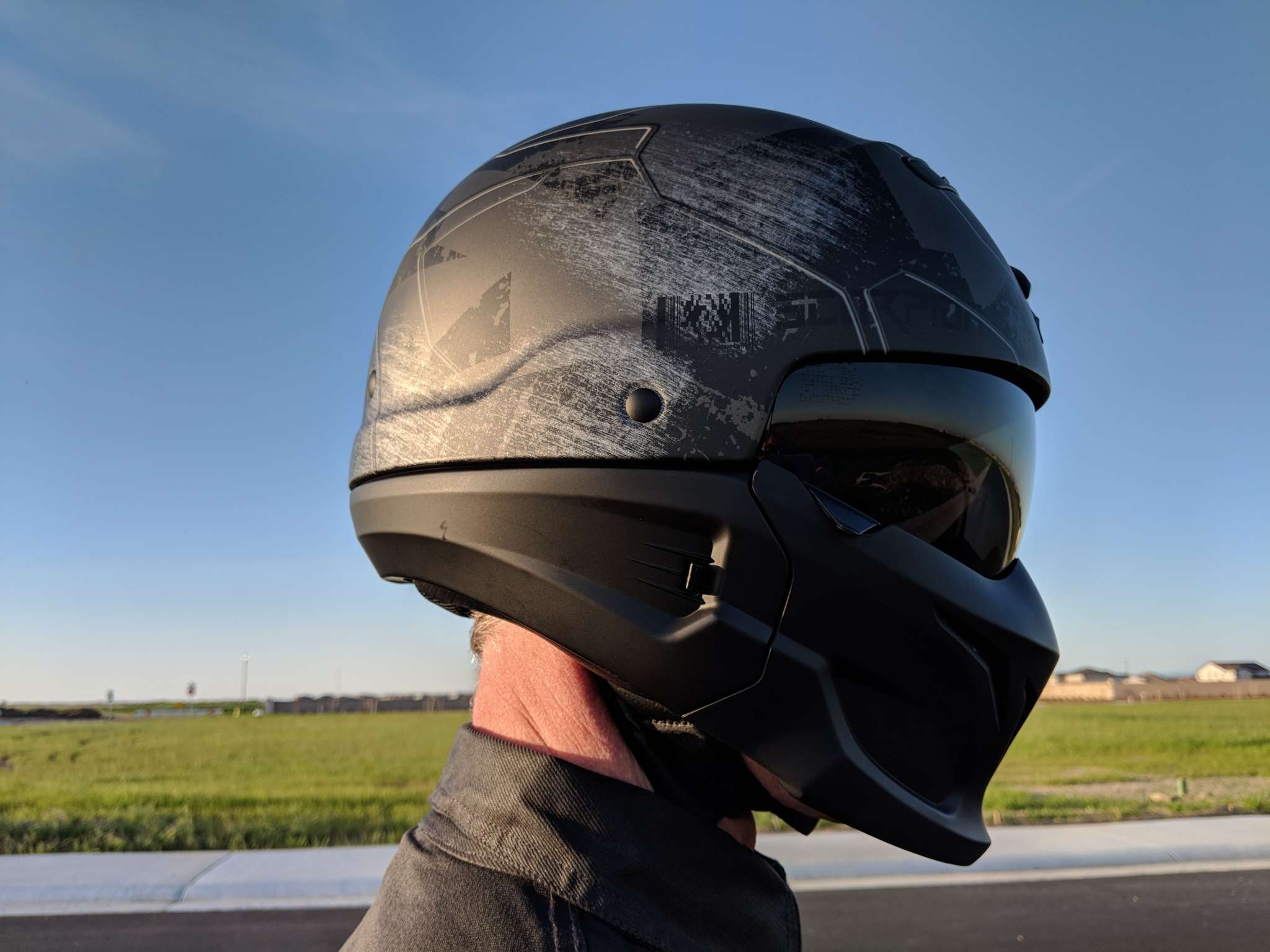 Riders who like the status quo in their helmets, will give one glance at the Covert helmets and go WTF! With the built-in visor down and the front mask in place, you look like you should be piloting something more modern than a V-twin bagger. In fact, movie buffs may look at the helmet and wonder where they might have seen something similar before.
Edward Wilkinson, Director of Development and Marketing at Scorpion, confirmed that the inspiration came from the helmets worn in Starship Troopers.
We're not sure if it will help ward off bugs the size of humans, but after a few weeks of testing, here's what we do know.
This helmet gives you options – three of them in fact. That comes from a unique patented design that lets you remove the front mask and the neck collar to allow you to go from full face to three-quarter to half helmet with ease.
The front mask is held in place with neodymium magnets and a simple lock mechanism on either side. Slide the ends into the slots (be sure to remove the plugs) and the magnets keep it from going anywhere. Unfortunately, it won't provide much impact protection if you do take it on the chin. But Scorpion doesn't claim it will, and they make the point in their explainer video on their site. What it will do is keep the wind, bugs, and dust from your face and mouth.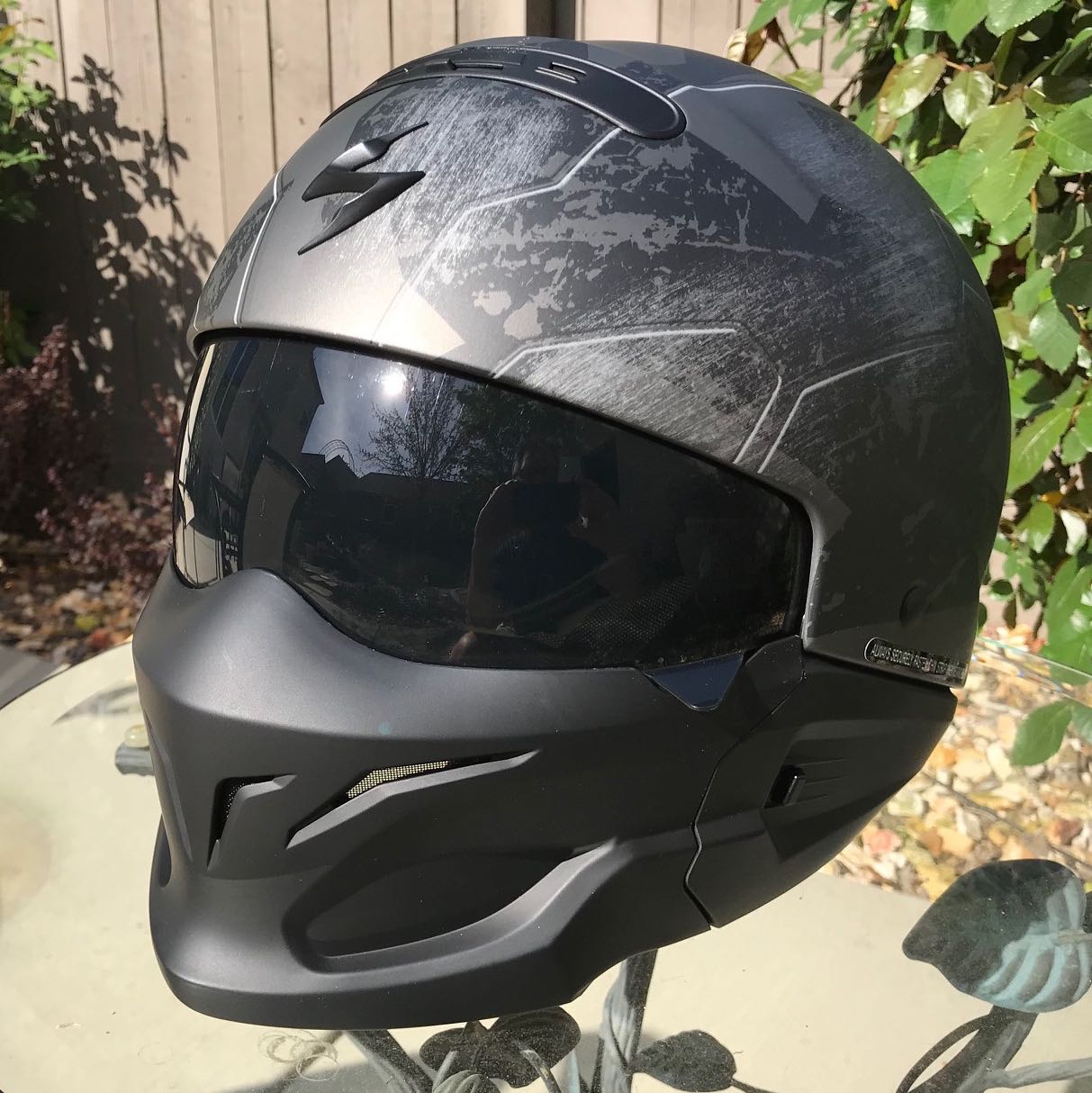 When the built-in visor is down, it sits tight on the lip around the upper edge of the front mask to create a nice seal against wind hitting your eyes. I had no problem riding with it down like this and saw no need to wear additional eyewear. A tinted and clear visor are included, and both offer an unmarred view of the road and surroundings. Both feature EverClear coating to keep them fog free.
While Scorpion lists aero-tuned ventilation system as a feature, you will get wind noise. About as much as you'd get from a half or three-quarter helmet. So, wear ear protection.
Our only two beefs with the Ratnik in full-face mode is that it was actually easier to take off when the front mask was off, and there was no way to scratch your nose because of the way the front mask sits up high and against the bridge of your schnoz.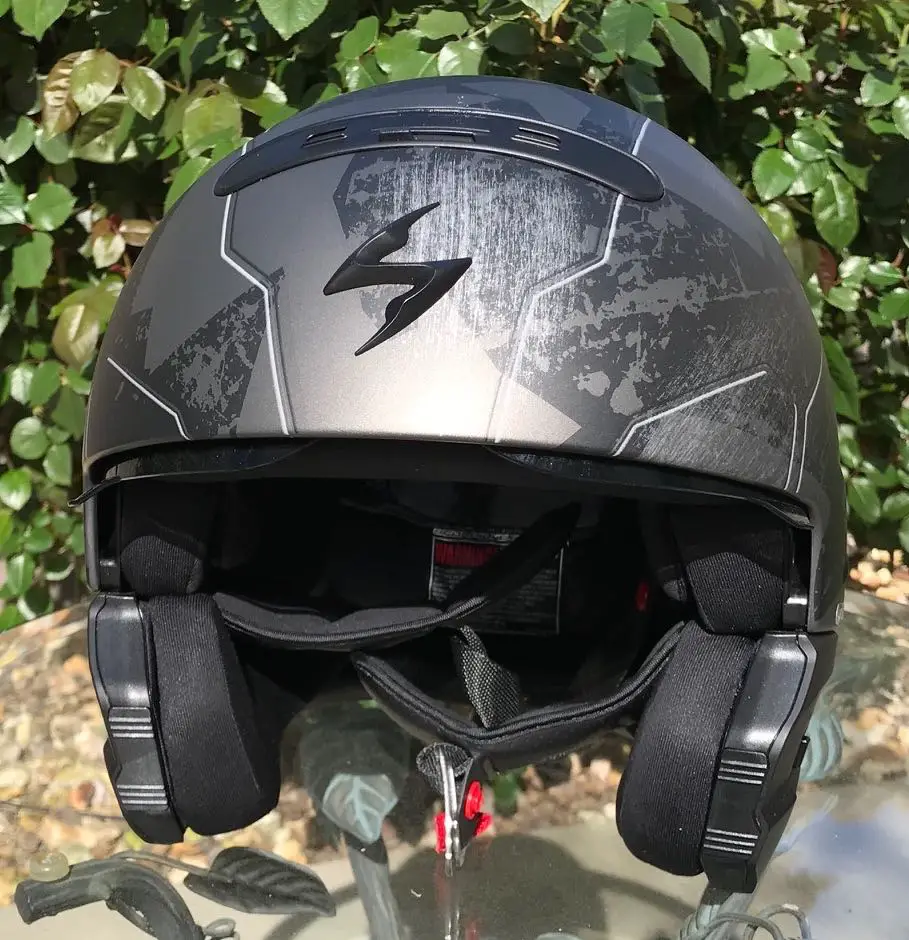 Take the front mask off and you have a three-quarter helmet that works just like any other helmet. But don't count on that visor to keep the wind out of your eyes. I tried riding it with it down and found I had to pull over and put my glasses on. I used the visor as an extra wind guard, and it didn't alter my vision at all.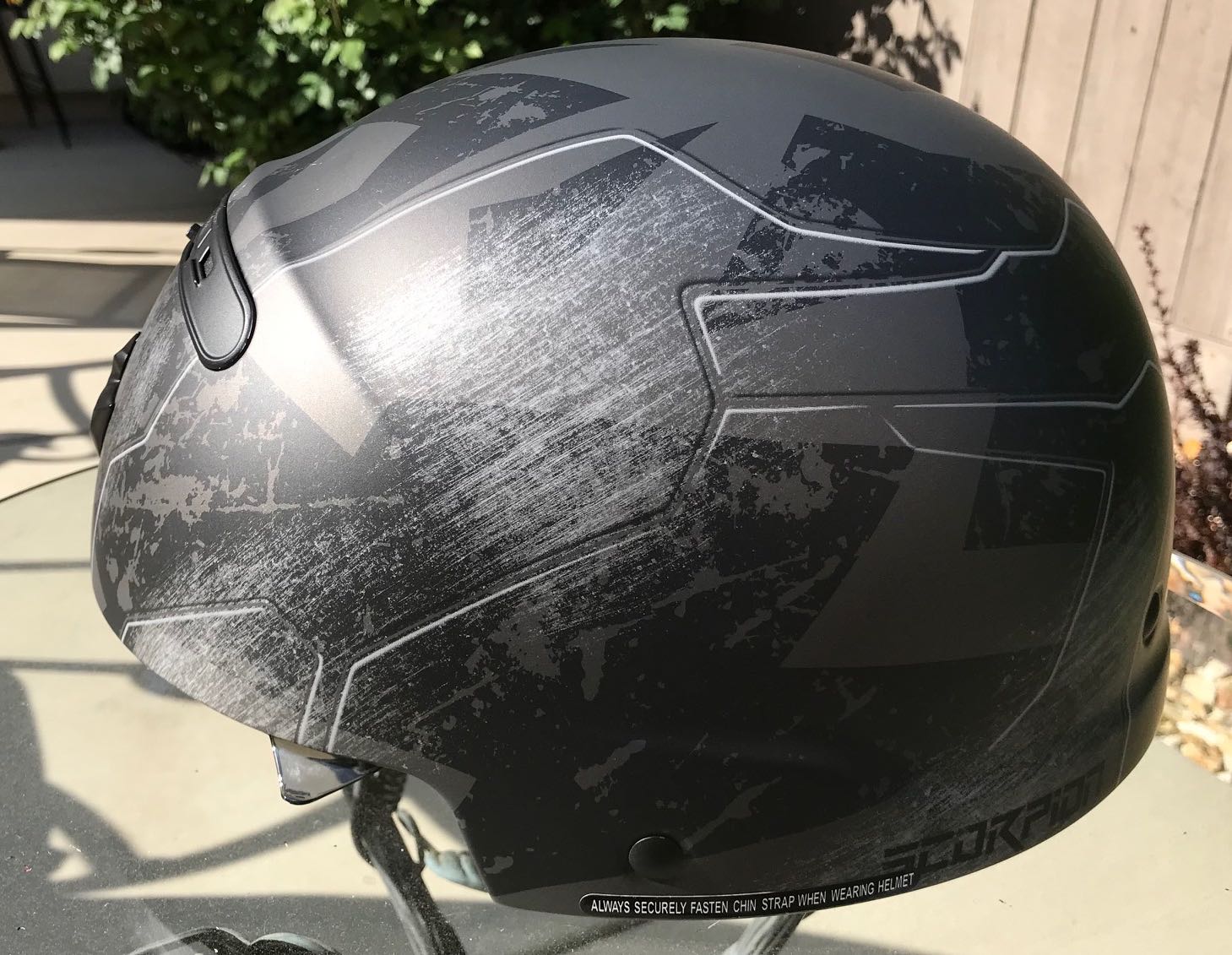 With the front mask and neck collar off, the Ratnik becomes a half helmet, albeit a somewhat oversized one. It will still slightly look like you have an oversized mushroom top on your head, but that's better than the battered brains that can result from hitting the pavement wearing the head buckets some bagger riders choose.
Removal of the neck piece isn't quite as easy as removing the front mask but it's off and on in a matter of seconds. I recommend anchoring the helmet between your knees since it comes off easier with two free hands.
Internal elements of the Ratnik are made of anti-microbial fiber to help keep your noggin cool in the summer and warm in the winter. They can be removed for cleaning or adjusting, and the front mask can be rinsed off to keep dust from collecting in the built-in screen.
The shell is made of an advanced polycarbonate exclusive to Scorpion to help keep weight to a minimum and impact absorption to a maximum. A double D-ring chin strap system keeps the helmet where it's supposed to be. A vent near the top front of the helmet with a horizontal slide opening provides extra ventilation on those really hot days.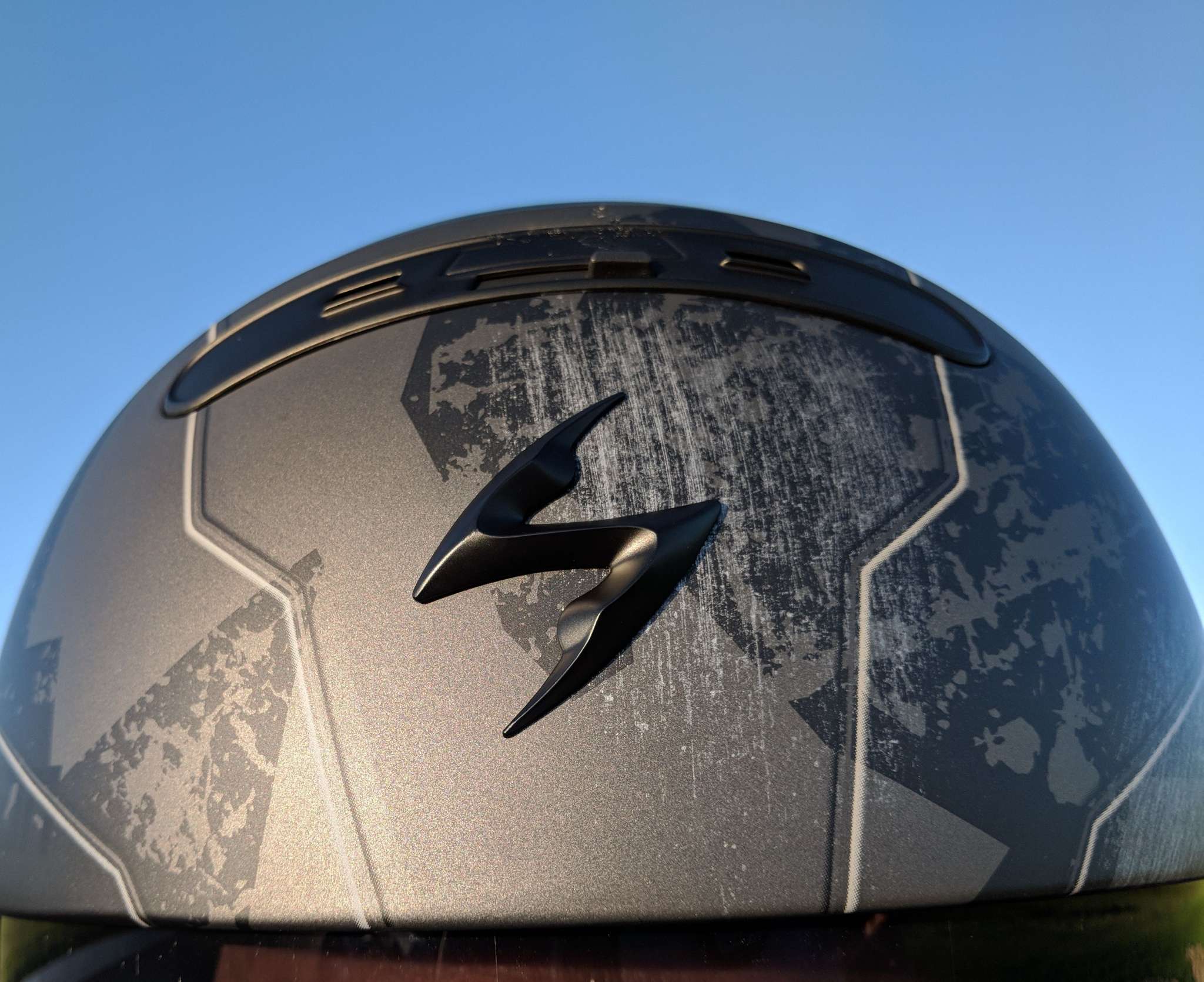 All of the Scorpion helmets in the Covert line come with a 5-year warranty and can fit sizes XS to 3XL. Sizes run true, so if you typically wear a medium, order that.
If you're looking for an inexpensive helmet that will give you choices in protection and a different look unlike most any other out there, the Covert line from Scorpion at about $210 won't disappoint. And if you want to make a statement, too, the Ratnik will do it all.
Here are the performance features direct from Scorpion:
Advanced LG® Polycarbonate Shell:
Developed exclusively by Scorpion, our industry-leading polycarbonate shell is engineered to minimize weight and disperse impact
Dual Density EPS
Aero-Tuned Ventilation System
EverClear® SpeedView® Drop-Down SunVisor:
Retractable tinted sun-visor that eases eye strain instantly in varying light conditions. EverClear® coating is applied to both sides for a fog-free ride. Comes with dark smoke installed and an additional clear visor for night-time riding.
KwikWick II® Anti-Microbial Comfort Liner:
KwikWick II® anti-microbial fabric keeps you cool and dry in warm weather, warm in cool weather Liner is easily removable and washable.
Removable Rear Comfort Sleeve Included
Removable Front Mask with Neodymium Magnets
Double D-Ring Chin Strap System
Block-off Plates Included For Use In 3/4 Mode
DOT Approved
5 Year Warranty
Sizes:
XS – 3XL
Manufactured By: Scorpion, Santa Fe Springs, CA
Reviewed by: Aaron Heinrich
Location: Roseville, CA, USA
Review Dates: February 9 – March 30, 2018
Price as Tested: $210.00 USD
Manufacturers Website: Scorpion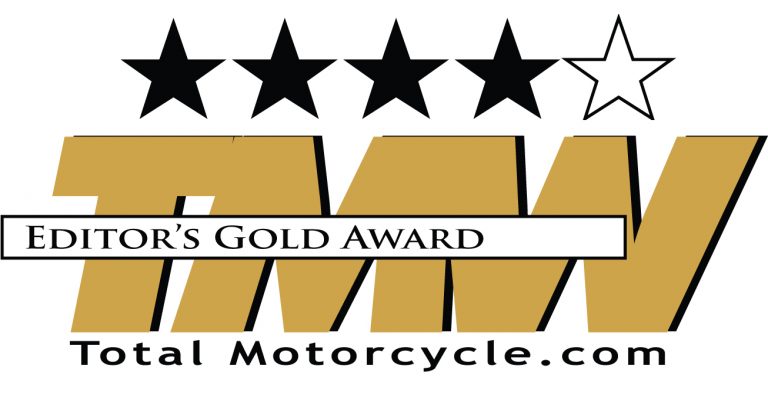 A cotton shirt that protects? Go figure.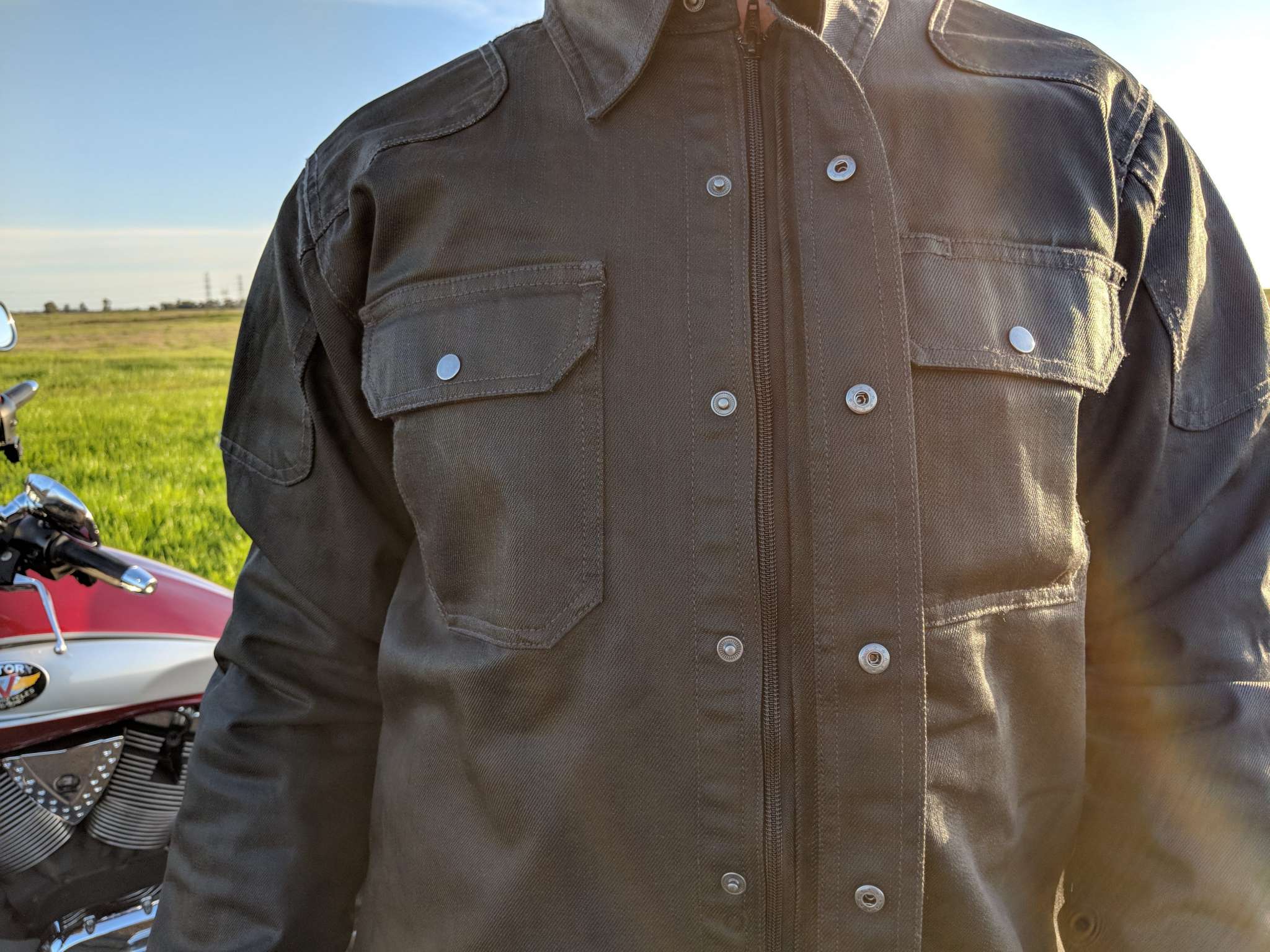 Waxed cotton has been around as a water-proof fabric since the 19th century. Initially used to keep sails from deteriorating, it was eventually used to create jackets and gear for sailors to keep out rain and seawater.
One of the first companies to use it for landlubbers was Barbour & Sons and Belstaff. Those companies initially made waxed jackets for farmers and gameskeepers, but as motorcycling took off in the early 30s, both companies started making waxed cotton gear for riders. Technology created less expensive water resistant materials that were also more breathable, and waxed cotton became more of an anomaly than a given when it came to motorcycle gear.
Scorpion has brought the fabric back with a waxed cotton shirt in their Covert line aimed primarily at the cruiser/bagger rider.
Lest you think this is just a shirt made of an old-fashioned material, think again. The built-in sleeves in the shoulders, back, and elbows let you add armor and turn this rugged looking garment into a pretty good alternative to the more traditional leather, mesh or combo jacket. It also includes a Kevlar lining so there's some additional protection that isn't immediately evident.
The shirt features two front pockets with snap closures, an internal pocket, and a zip front with snap closures that help keep the wind out. While those front pockets aren't big enough for the average smartphone or sunglasses, they have enough room for items like garage door openers or lighters. That inside pocket is where you'll want to slide your phone.
I wore this shirt on 60-degree windy days with nothing but a long-sleeved thermal shirt under it and was comfortable. It wasn't until the temps dropped into the high 50s and the wind gusts made it feel colder, that I was wishing for another layer. With the armor in place, the shirt never felt bulky or restrictive.
Since it's still winter in northern California, the temperatures are pretty mild, so it's hard to say how this shirt will do in warmer weather. It might benefit from an underarm zipper for venting given its lack of breathability.
While the Covert Waxed riding Shirt isn't designed to provide the kind of protection you might find in leather, it does provide an alternative to a lightweight mesh or similar jacket. Since it looks like a work shirt, it also doesn't scream, 'hey, I ride a motorcycle' if you're meeting up with your friends who don't.
It'll run you about $130, and for that you'll get style, function and some protection in a retro-looking water-proof shirt. Boom!
For those who like to see features in bullets, here's the quick list of what you'll get in Scorpion's Covert waxed cotton shirt:
12 oz. Denim with Paraffin Waxed Coating
165 GSM DuPont™ Kevlar® Lining
Polyester Mesh Lining
Mesh pockets on elbows, shoulders & back for optional Sas-Tec® CE armor
YKK® center front zipper as well as snaps
Two upper chest external pockets
Manufactured By: Scorpion, Santa Fe Springs, CA
Reviewed by: Aaron Heinrich
Location: Roseville, CA, USA
Review Dates: February 9 – March 30, 2018
Price as Tested: $130.00 USD
Manufacturers Website: Scorpion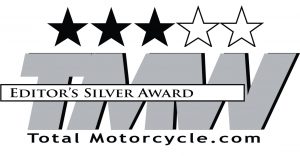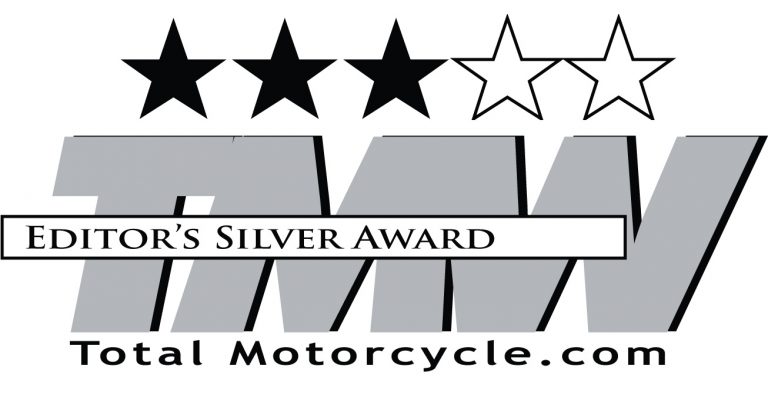 Scorpion Covert Riding Jeans Have You Covered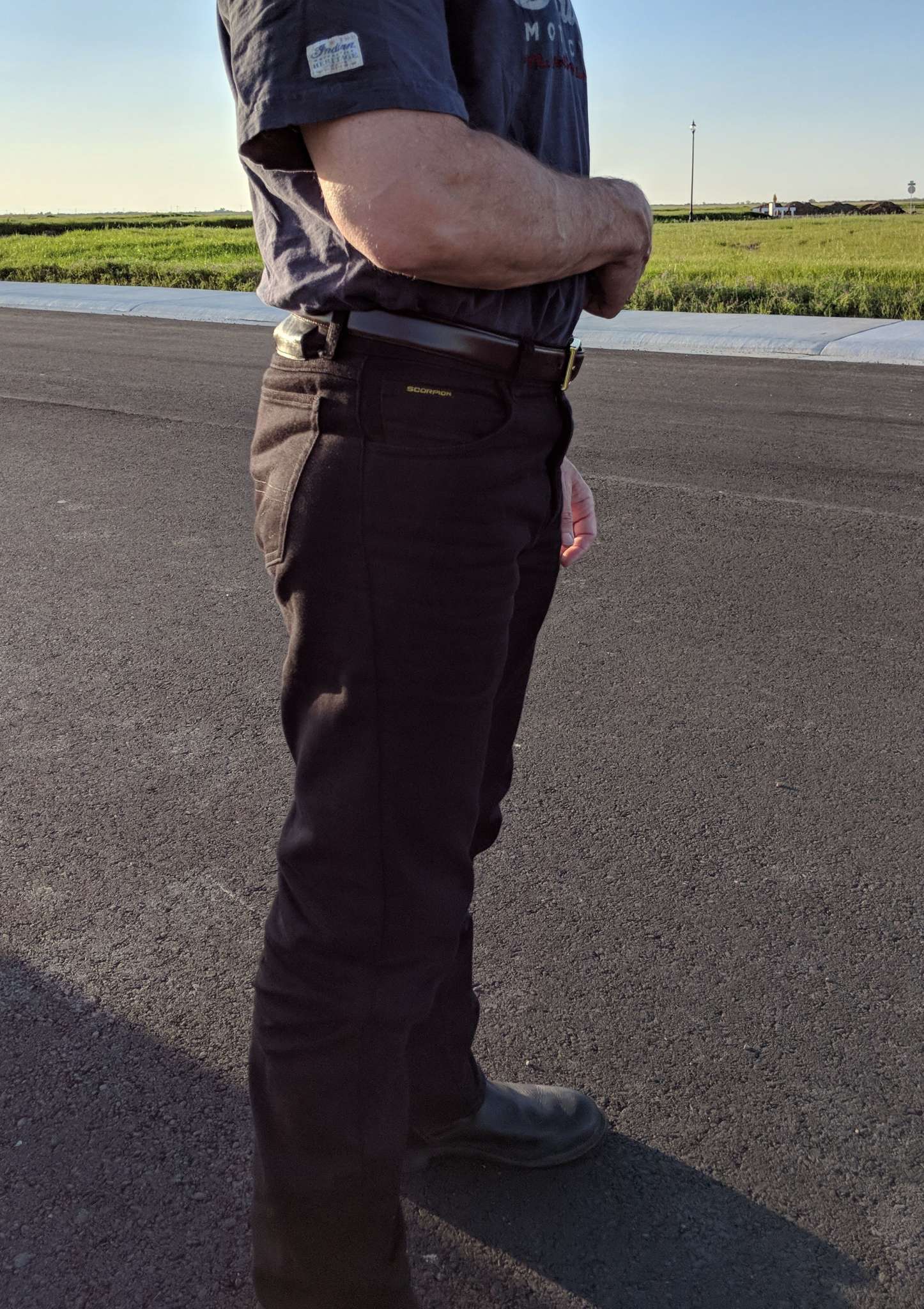 The past decade has seen multiple iterations of riding jeans that promised a more protective alternative to your average Levi's or designer options. The problem was they looked like hell even if they did keep your backside and lower appendages from turning into hamburger. For the rider who had to show up to work not looking like he just got off a bike, they sucked.
Drastic changes in motorcycle jean designs in the last several years have provided more options that offered both protection and good lucks. The Scorpion Covert Riding Jean is no exception.
These Kevlar lined denim jeans look, fit and feel about as close to actual jeans as you can get. There's none of the baggy crotch or oversized pant legs inherent in many of the other riding jeans out there. They fit comfortably while riding – I had them on for hours during one ride – and just as much so while walking around.
They also have built-in sleeves for knee and hip pads, so it's up to you to determine how much protection you might want. Although the pads do not come with the jeans, so you're on your own there.
As with any apparel that includes Kevlar, proper cleaning is a must. I've washed the jeans twice as instructed and made sure NOT to put them in the drier. They survived just fine and fit as well as they did when I first pulled them from the box…and with no fading!
There are other jeans out there that provide more protection. But for about $120, the Covert Riding Jeans offer a safer alternative to those faded Levi's you've probably been banging around in, and you'll look good wearing them.
Here are the full specs for Scorpion's Covert riding jeans:
Traditional 5 pocket design
14 oz heavy denim
Dark Indigo wash
165GSM DuPont™ Kevlar® lining from knee to waist.
Knee and Hip armor pockets (fits optional SAS-TEC® armor)
Mesh lining for comfort and airflow
Manufactured By: Scorpion, Santa Fe Springs, CA
Reviewed by: Aaron Heinrich
Location: Roseville, CA, USA
Review Dates: February 9 – March 30, 2018
Price as Tested: $120.00 USD
Manufacturers Website: Scorpion

Total Motorcycle Gear Review – Scorpion Review Roundup Conclusion
For the rider looking for interesting alternatives to the typical leather, flannel denim, and half helmet that pass for protection, the Covert line is worth considering. There are plenty of options in the lineup, and individual items – like the Ratnik 3-in-1 – allow you to change up the look depending on your mood and the weather. You'll also get great looking gear without breaking the bank…which means some money left for some short and long distance adventures as the days get longer.
As for the rest of you who are fine with what's in your closet and on your head…ride in peace.