You are here: Home — Total Motorcycle Shop — Everything Else Under the Sun
The Total Motorcycle Shop
-= Everything Else Under the Sun =-
Our exclusive list of places we recommend to you to shop online from.
You are in: Everything Else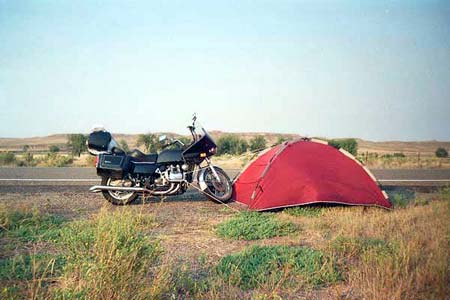 Photo & Bike Credit: Neddog – Motorcycle Anchor
Camping, Outdoors & Hunting
Brownells Sporting Goods– Brownells Sporting Goods
Brownells.com is the World's Largest Supplier of Firearm Accessories and Gunsmithing Tools. We have more than 32,000 products from all of the top brands in the industry and offer a 100% Satisfaction Guarantee on all of our products. With over 67 years of experience, Brownells is the name to trust with taking care of customers. Brownells Sporting Goods
Everything else


offers unmatched value and selection. No matter what you are looking for, how rare it is, hard to find, old or new eBay will have it for YOU. Register, Browse, Shop, Bid and Buy on the eBay closest to you: USA, United Kingdom, Canada, Australia, Italy, Netherlands, Belgium and eBay India. Not a member of eBay yet? Discover for yourself how easy it is to get started.
Register, Browse, Shop, Bid and Buy at the eBay of your choice…
GEICO Insurance offers fast and easy online Motorcycle Insurance Quotes so you can check if you are getting a good deal or not. In addition to motorcycle insurance, GEICO offers customers insurance products for their auto, all-terrain vehicles (ATV's), boats, homes, apartments and mobile homes. Personal umbrella protection and life insurance are also available. Fill out a quick insurance form and let GEICO get you the very best and lowest insurance rates for you. GEICO, Let's Ride!
Click here to get a quick GEICO motorcycle and car insurance quote.
Bike Bandit Parts "The Web's Largest Powersports Store". They stock 7 million discount motorcycle parts, OEM parts, aftermarket parts, replacement parts, performance parts, tools and manuals. BikeBandit has served thousands of satisfied customers for more then 30 years; BikeBandit really knows how important great service is, and they really live up to what they promise. BikeBandit also offers a very easy to use ordering system which makes it very easy for you to find the parts that you need within a few clicks on the mouse their online store is designed to make your shopping experience fast, convenient and worry-free. No more trying to explain complicated parts over the phone… you pick 'em…we ship 'em…it's that simple
Click here for discount motorcycle accessories at BikeBandit
Napster 1,000,000+ songs. Napster is the premier on-demand digital music service. Napster members can listen to and download an unlimited amount of music without paying 99 cents per song. Search for your favorite artists, discover new music and get the latest releases as soon as they come out. Members can choose from over 50 commercial-free radio stations, create custom playlists to share with friends. Members can also enjoy Napster on your home stereo. It's Fast, Safe and Legal. Also you can sign up for Free Trial of Napster at NO COST. Become a Napster Member to listen and download an unlimited amount of music, Enjoy 50+ commercial free radio stations and more. Napster, All the music you want. Any way you want it.

Click here to visit Napster for a FREE Trail or to become a member
Total Motorcycle T-Shirts This is YOUR chance to own a piece of Total Motorcycle, the community you built, by people like you and wear that fact proudly upon your chest. Order your Total Motorcycle T-Shirt today and your money will go directly to supporting not only the motorcycle community you love, but motorcyclists and motorcycling worldwide through Total Motorcycle. I don't have to tell you they make great gifts for birthdays, new bikers, returning bikers, holidays, you name it. Everyone loves to be part of something special.

For those wanting something really special, I have for you a Limited Edition Line. The Limited Edition Line will feature the highest quality T-Shirts like our Standard Line but will be offered in small limited quantity batches of a select color. These are the highest quality T-shirts available at the most reasonable prices I can offer. I'm sure you will appreciate the simple logo design that is not "advertising flashy" and it's something you can wear with pride. And…you'll love the prices!! The average suggested price by our members was $21.00 but you can buy one right now for only $12.99!Just check out this outstanding value you can get your hands on right now:
Click here for great looking and very affordable Total Motorcycle T-shirts