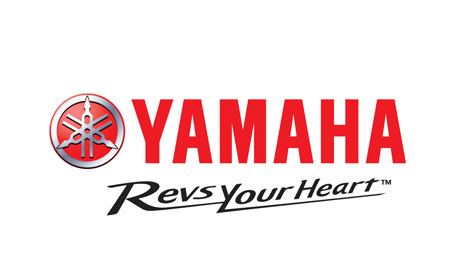 The GRT Yamaha Official WSSP Team riders faced a challenging qualifying day in Brno today, working hard to put their 2018 YZF-R6s on the second row of the grid for tomorrow's round seven of the FIM World Supersport Championship race. Frenchman Lucas Mahias will start from fifth and teammate Federico Caricasulo will start from sixth. Fellow GRT rider Alfonso Coppola takes 15th.
2017 World Champion Mahias didn't enjoy the fastest of qualifying sessions, and worked hard with his team hunting for an extra edge to bring him closer to the front of the pack. The dropping grip wasn't so much of an issue for him, he was able to make small improvements, finally settling for 5th for tomorrow's race.
Teammate Caricasulo enjoyed a similar Saturday to Mahias, pushing hard but finding it challenging to break in to the front row in Brno qualifying with his YZF-R6. Caricasulo and Mahias will work hard in the morning warm up to see if any further solutions can be found to improve their pace.
WSSP rookie Coppola continues to impress with a confident and calm approach to the 2018 World Supersport Championship. A good effort in SP1 saw him secure his 15th spot on the grid for tomorrow's race.
Kallio Yamaha's Sandro Cortese took the top honours in qualifying to put Yamaha on pole position with an impressive 6/10ths of a second gap to second
Lucas Mahias
GRT Yamaha Official WSSP Team
"Today is again a difficult day for me and for the team, also again we face the same challenges of the last three races. Our speed needs to be higher. For sure here in Brno it is going to be a difficult race, I am working a lot with the team to improve the chassis and electronics and we will try our best with the materials we have. During the QP the track was not so grippy. I hope for the race a little less temperature and a little more speed."
Federico Caricasulo
GRT Yamaha Official WSSP Team
"It has not been the easiest weekend for us here in Brno. It is not so easy to find the best set up to have an advantage here, so it is challenging to be higher in qualifying. Tomorrow it will be better if it is not so hot for the race, but anyway we will work hard in the morning to see if we can find something to hep us be
Filippo Conti
GRT Yamaha Official WSSP Team Manager
"Today was not the day we expected. We have had a difficult weekend so far. Fifth and sixth are not our normal places, with the temperature becoming hotter it is more difficult for us to find the bike setting and we struggle a lot. For both riders this is the same. The team are working very hard to find the right solution during the warm up and thinking of the race, Lucas and Federico will work their hardest to make the best of the situation. I'm happy that we have two riders that always try their hardest so we know that we will receive the best results possible in the circumstances. Thanks to all the team for their hard work and Yamaha.
Alfonso made a very good job, the rider and the team are improving a lot, they had a good qualifying and we are confident that they will continue to do their best tomorrow."