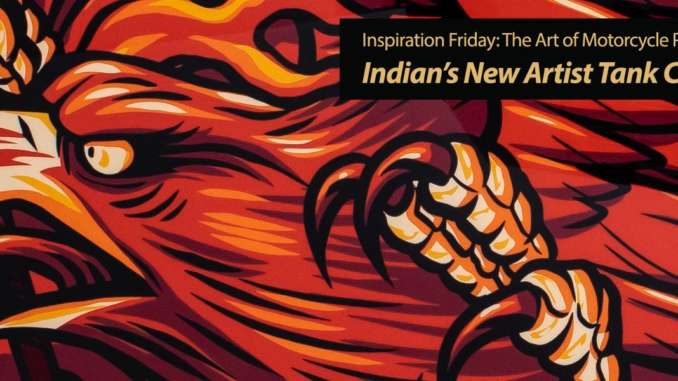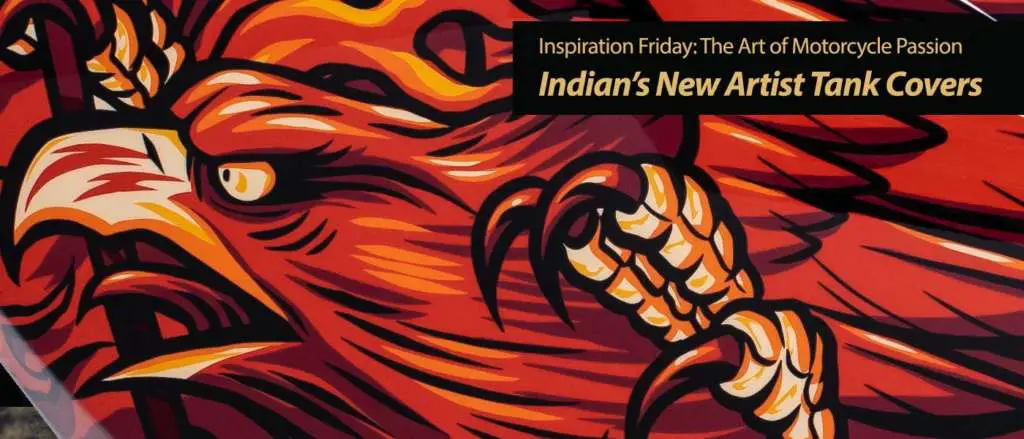 There was a time, not long ago, when manufacturers offered stunning paint jobs in creative colors, wild patterns and embraced artistic passion. Black, grey, white, silver colors are the rage now, the "safe choices". Today, Indian Motorcycle breaks the mold and steps out of the safe box into a brave new world of artisanship. 5 artists, 5 designs, limited to 100 of each are unveiled for the lucky owners of a FTR1200 at Wheels & Waves event in Biarritz, France at a cost of $699. Not only do you support these artists but also allow them and Indian to bring even more creativeness to an otherwise color devoid space in the market. While there is nothing wrong with black, grey, white or silver bikes in the world, every now and then we just need a splash of wild colors in our lives to add that missing "pop".


Every Friday, I (Mr. Total Motorcycle) bring you an inspiration story, hand-selected (sometimes weeks before), to highlight interesting trends, developments, interest and in this case, passion, to our loved motorcycle hobby and industry. As far as I am aware, no other motorcycle site gives you information like TMW does and shares in it with as much passion as you do. Thank you for visiting Total Motorcycle and for helping me reach and support more and more riders each year.
I would also like to thank the behind the scenes people who make The Art of Motorcycle Passion story possible by providing the images, media, releases and support.
And with that close, please enjoy today's Friday Inspiration story: The Art of Motorcycle Passion…

Five Limited-Edition Designs From Five Renowned Artists Unveiled At Wheels & Waves
In a dynamic, creative display of artisanship, Indian Motorcycle, America's first motorcycle company, today announced its FTR™ 1200 Artist Series, a collaboration with five renowned artists on a limited-edition line of tank covers for its all-new FTR 1200. Only 100 tank covers of each design will be produced, with the five unique designs to be unveiled on June 13 at Wheels & Waves in Biarritz, France.  Sets will be available from select Indian Motorcycle dealers for $699.
Indian Motorcycle curated a lineup of artists with extremely distinct styles from street graffiti to modern abstract, in order to appeal to a wider range of consumer preferences. The artistic tank covers will allow FTR 1200 owners to instantly transform their bike into a piece of mobile fine art, while also increasing their personal connection to the FTR 1200.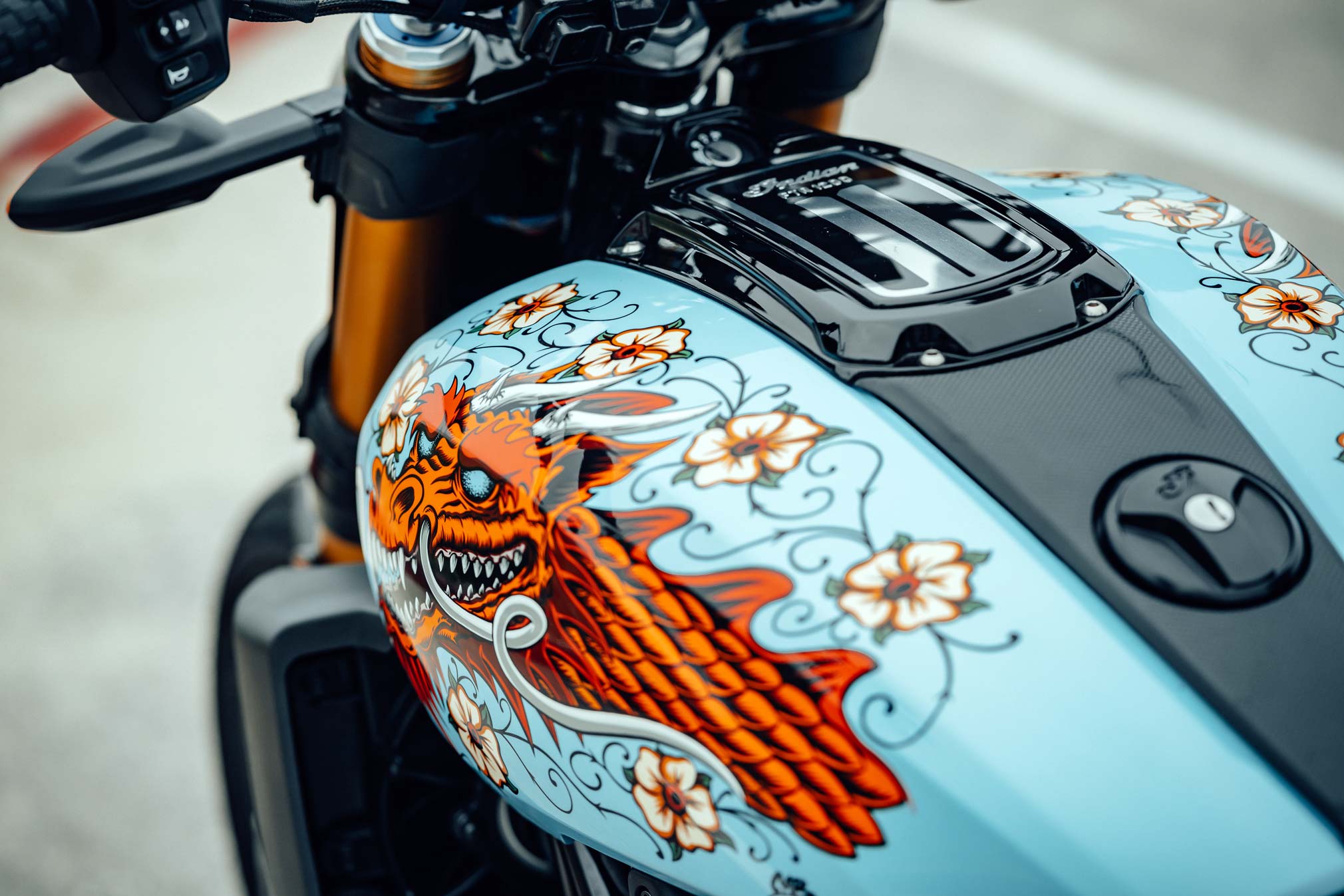 The five artists include: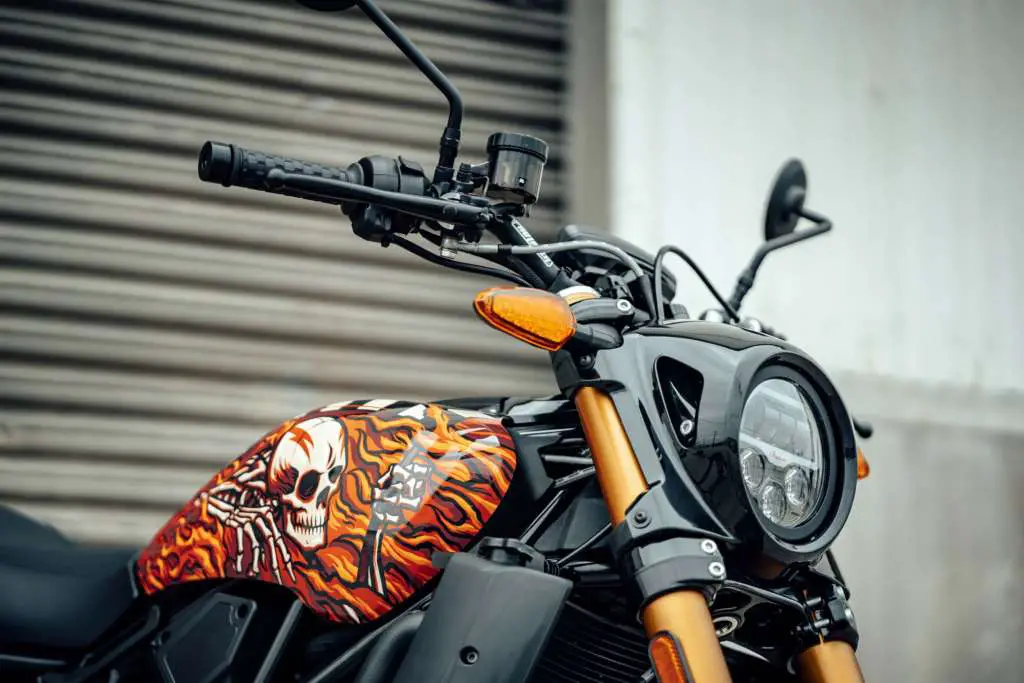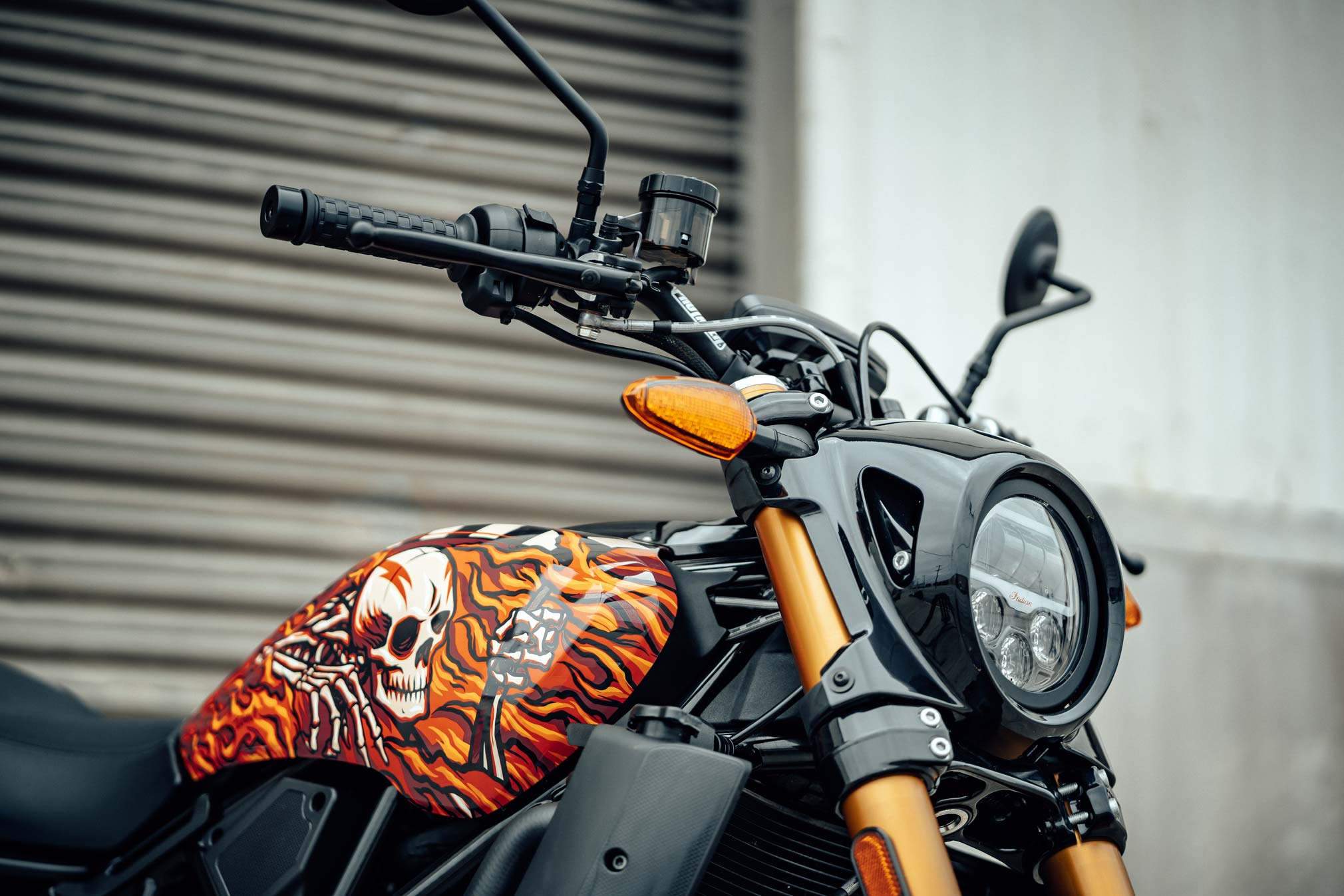 The FTR 1200 stands as Indian Motorcycle's most-customizable platform to date, featuring four distinct accessory collections, designed to modify the bike's overall look and feel based on the unique tastes and styles of different riders. With its fuel tank located beneath the seat, the FTR 1200 airbox sits directly over the motor where fuel tanks more commonly reside. This allows for tank covers that are easy to remove and interchange, making the process of customization and personalization even more efficient for riders.
"Art and motorcycles share a common thread of self-expression, and for motorcycles, customization is where self-expression truly comes to life," said Reid Wilson, Senior Director of Marketing and Product for Indian Motorcycle. "The FTR 1200 and its diverse accessory collections, were purposefully designed to enable a rider's desire for self-expression, and the Artist Series serves that same purpose in a highly artistic fashion."
An episodic content series, scheduled to debut shortly after Wheels & Waves, will showcase each of the five artists, their design process, The Art of Motorcycle Passion, and their unique airbox cover designs.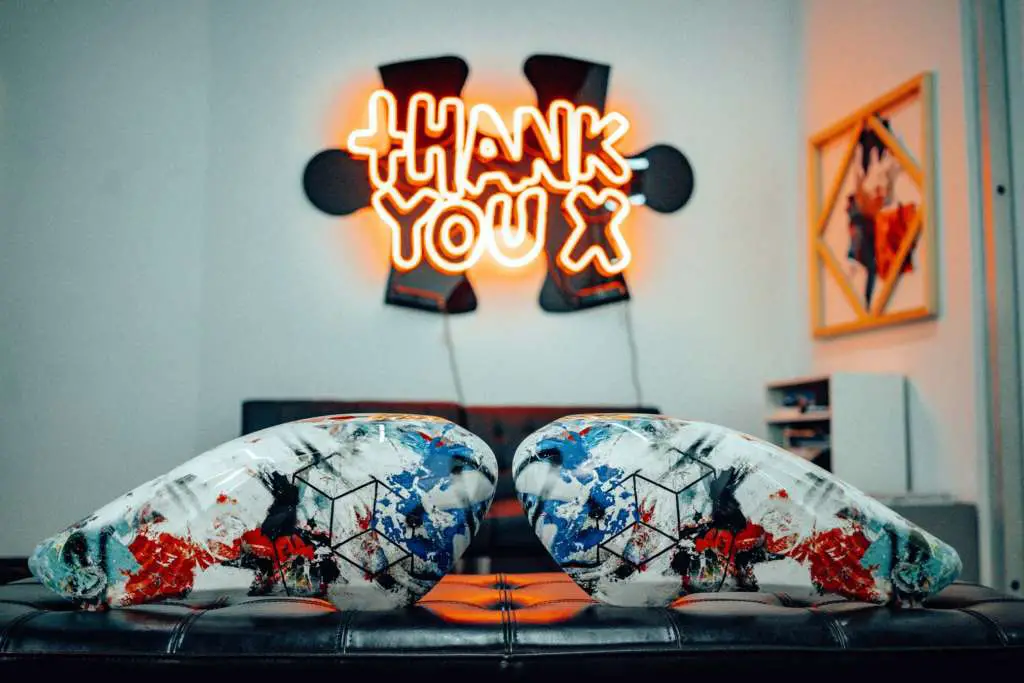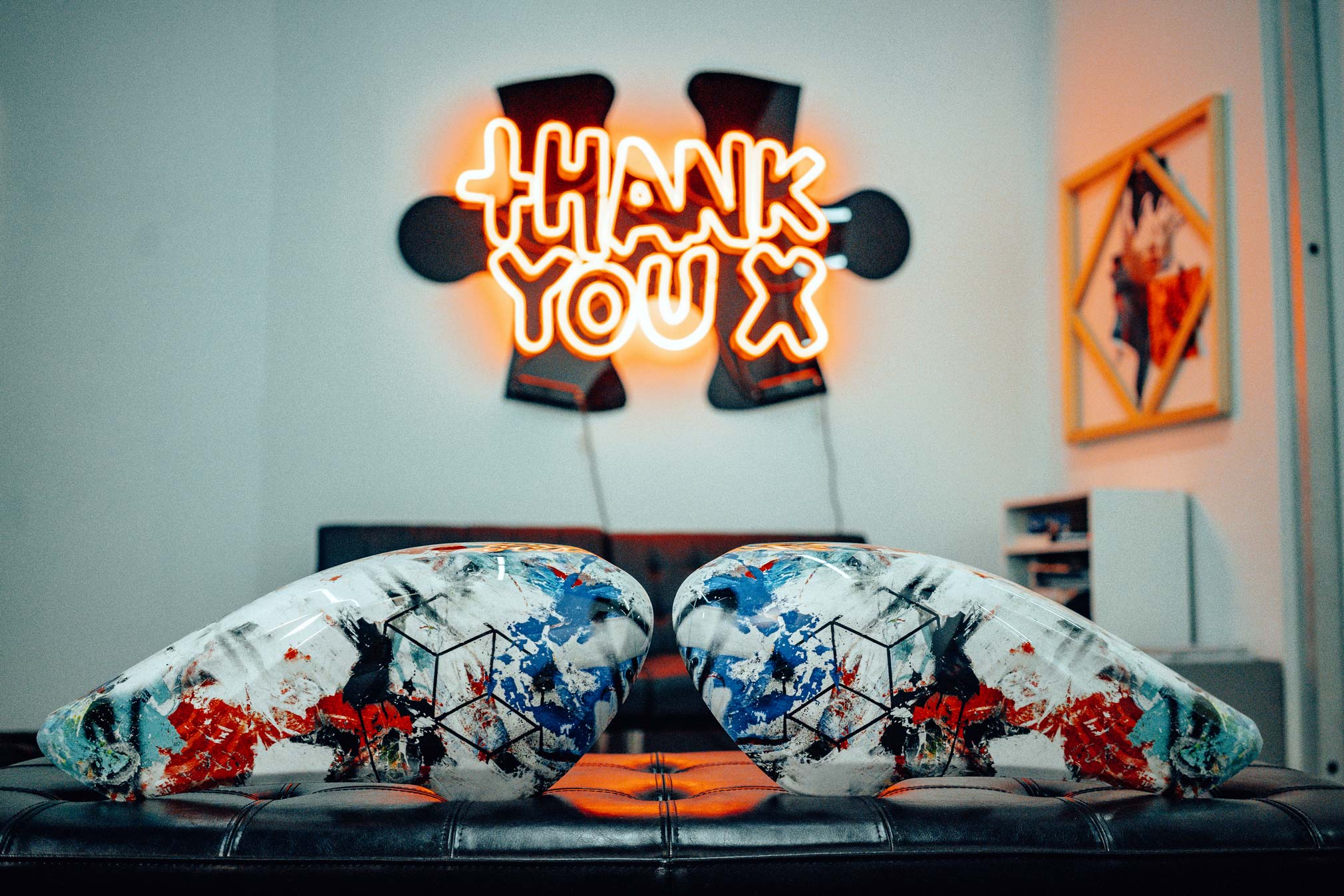 ABOUT INDIAN MOTORCYCLE®
Indian Motorcycle Company is America's First Motorcycle Company®. Founded in 1901, Indian Motorcycle has won the hearts of motorcyclists around the world and earned distinction as one of America's most legendary and iconic brands through unrivaled racing dominance, engineering prowess and countless innovations and industry firsts. Today that heritage and passion is reignited under new brand stewardship. To learn more, please visit www.indianmotorcycle.com